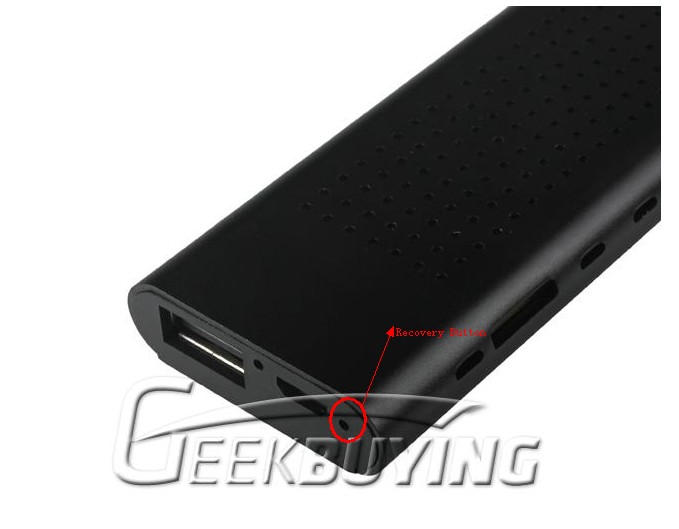 Hi guys:
These days we are always working on the GK802 Quad core mini pc. We will share as many information as we can.
Here is the firmware update instruction for Zealz GK802 Quad Core Mini PC:
1 Download the firmware
Download link :
https://www.dropbox.com/s/tnm1owaglh3awdw/geekbuying%20GK802%20RT-M500A_V1.65.3.7z
password: geekbuying.com
2 unzip the file, and copy all of the files to a empty micro sd card;
3 insert the micro sd card to your GK802;
4 insert a USB mouse with your GK802;
5 use HDMI Cable to connect your GK802 and TV or Monitor;
6 use a pin to press the "recovery button" on the GK802, see the following photo: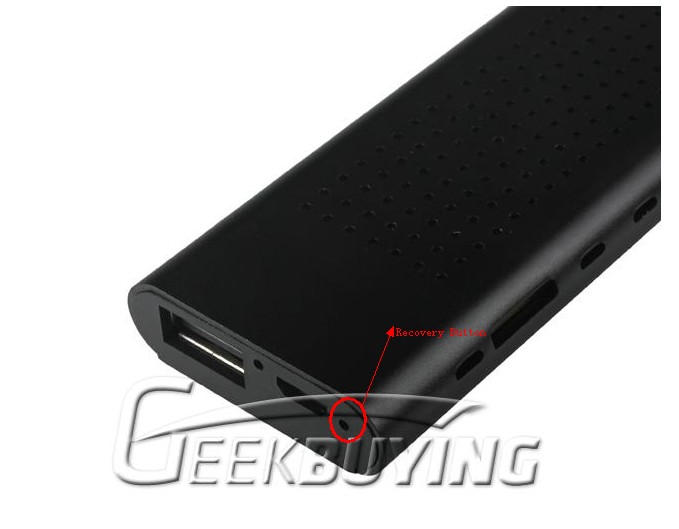 7 Keep pressing the recover button, and insert the charger.
8 on the screen you will see the recovery mode, and choose: Update all of the image"
9 After 5 mins, the system will inform you the update is ok, and then choose "Reboot system" you will get the new firmware.
Here is the video instruction for how to flash:
http://www.youtube.com/watch?v=96HOI–6hFc
Screenshot after you flash successfully