Here is the Bedove I5 newest firmware(Still Android 4.0 ICS) download link:
https://www.dropbox.com/s/jihzj705quropjg/GeekbuyingBedove%20I5.121108.ICS.V13.FWVGA.EN.COM.4P4.rar
or http://www.mediafire.com/download/c4hm447u9ojlp5n/GeekbuyingBedove_I5.121108.ICS.V13.FWVGA.EN.COM.4P4.rar
Changelog:
Fix the camera compatible problem.
Upgrade instructions:
It's quite easy to update the FW(Firmware) to i5, please follow the instruction as below:
1. Open the Smart Phone Flash Tool and select Scatter-loading: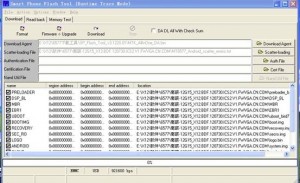 Click it to select the right file for i5.

Browser the firmware and double-click txt file named: MT6577_Android_scatter_emmc.txt
Here we go:

Click the "Upgrade" button.
Insert the battery into battery slow and connect i5 with data USB cable.
All set!! Just wait the progress bar reach to the end and "OK" jump out.