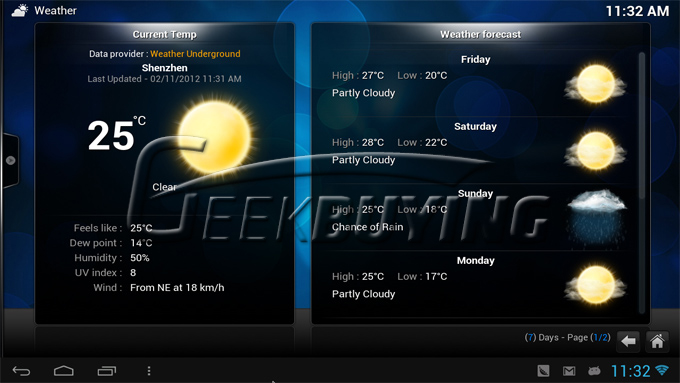 Uhost 2 is a mini PC .It's the upgrade version for Uhost .Today I'll take you to have a look at its performance .
First let's look at its performance parameters .Uhost 2 uses Rockchip RK3066 dual core CPU ,frequency up to 1.6GHz ,quad core GPU;Android 4.0.4 CIS(will upgrade to Android 4.1 soon) ,1GB of RAM ,4GB of ROM ;supports all the liquid crystal displays with HDMI interface and Projectors with HDMI interface ;supports WIFI and vedio sharing push with a variety of smartphones ,tablet PCs and notebooks ,its size is 115*40*18mm ,net weight 58g ,just as big as a USB disk .
Compare with other Dual core Mini PC, Here is mainly improvement:
1 Add "soft power on" button, so you don't need to unplug your charge to power off each time, just click the power off button in the menu;
2 Add " hide status bar" function, you can choose to hide the status bar when you watch movies or play games;
3 Build in Bluetooth;
4 Decent special lanucher for TV, and you can change the launcher easily;
5 Real 1.4Hhz (will be upgraded to 1.5Ghz) clock speed, previous RK3066 devices are clocked at 1.2Ghz.
OK ,after the boring performance parameters ,it turns to the photos of Uhost 2.It has white style and black style .except for the color ,the two styles are the same .
Photos of Uhost 2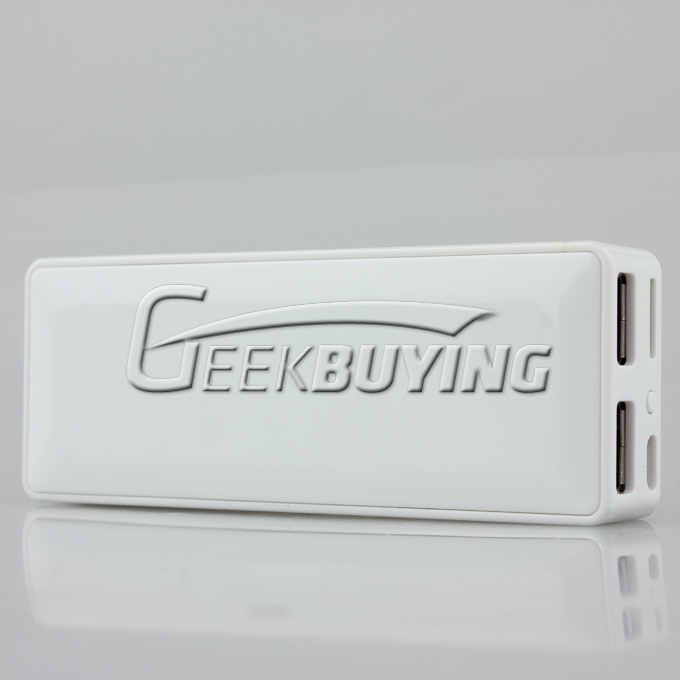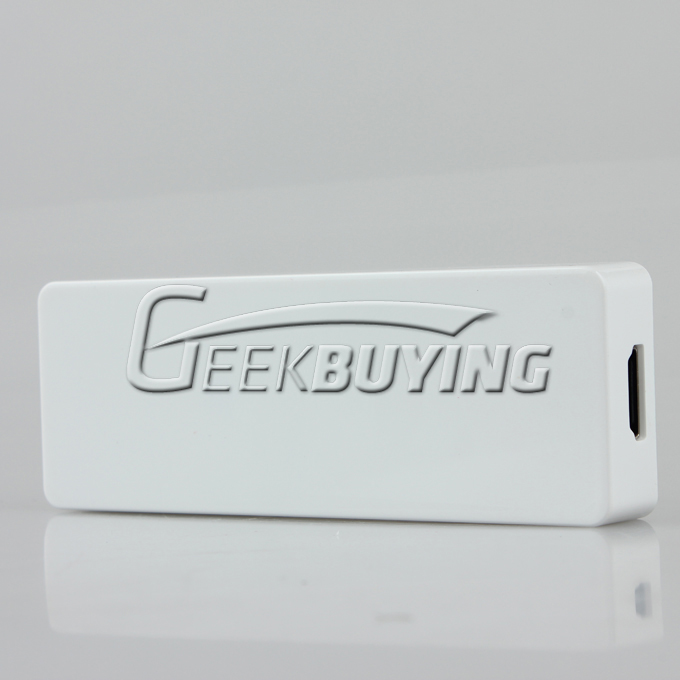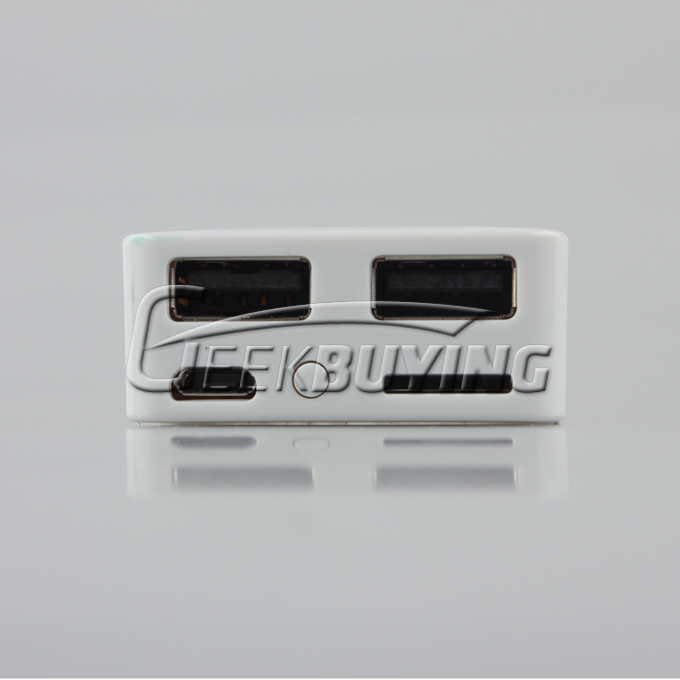 From up to down and left to right ,two USB interfaces ,mini USB surface(DC ) and SD card interface .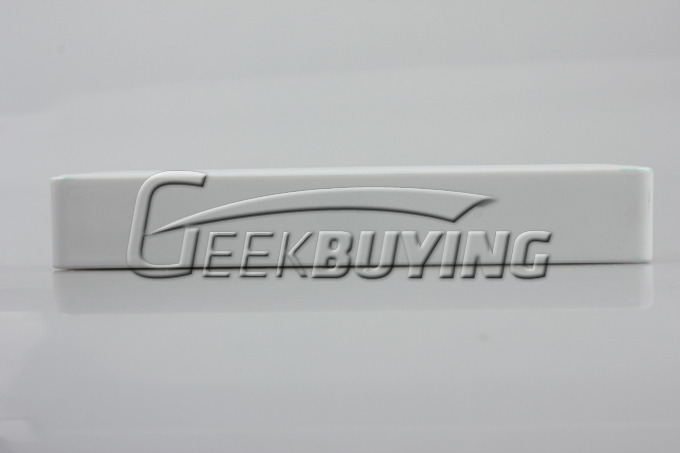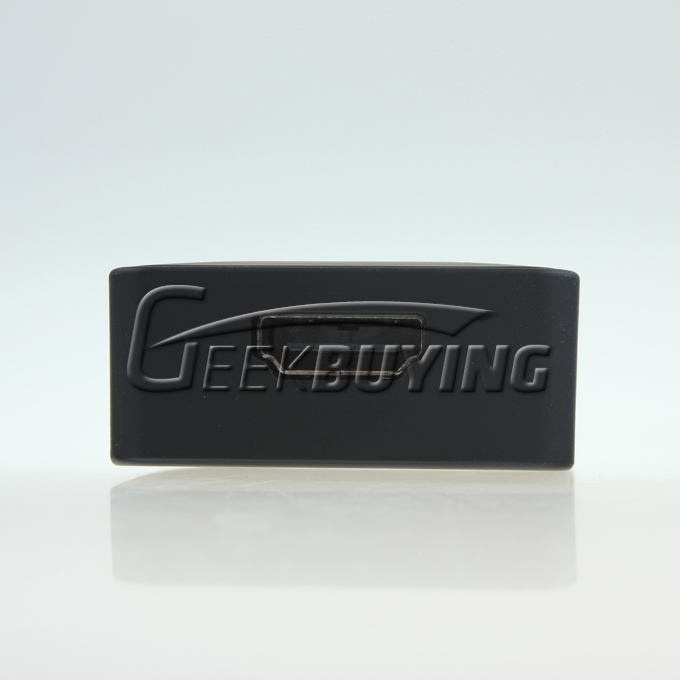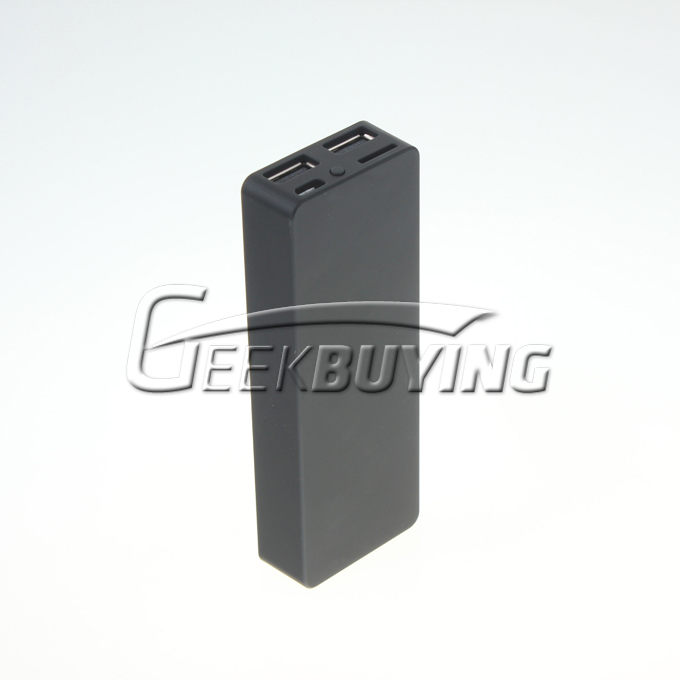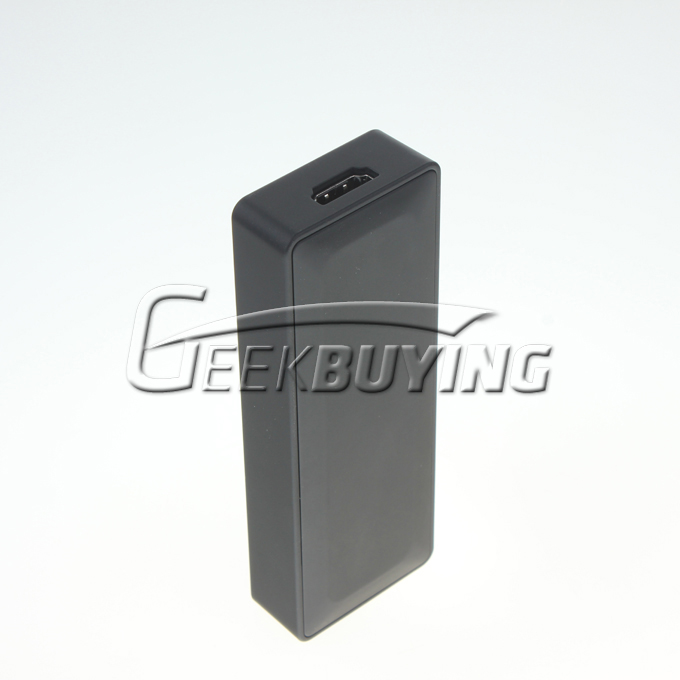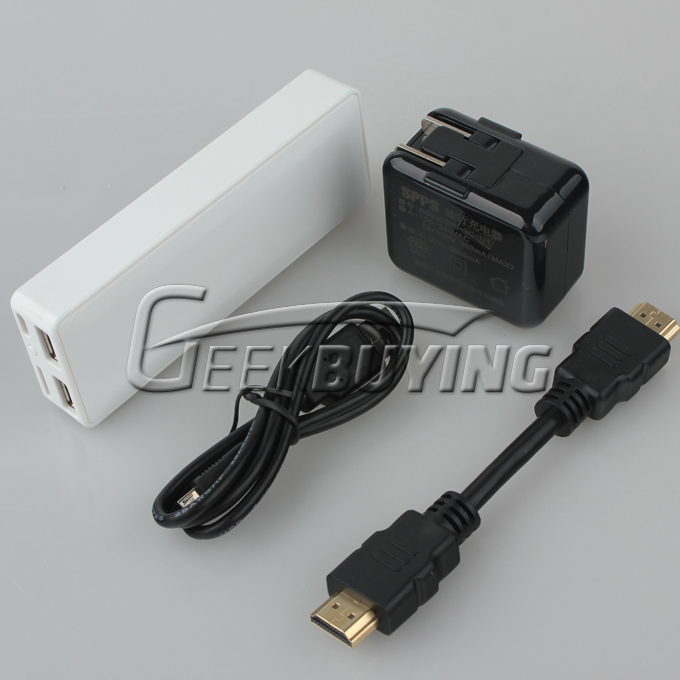 Fittings of Uhost 2,Uhost 2 Dual Core TV Box ,AC charger ,HDMI cable ,USB cable . Compared with smartphone or tablet PC ,Uhost 2 just has no display screen .So,a Uhost 2 with a screen is just a Tablet PC .
Let's see the interface of the "Tablet PC" connected to a display screen .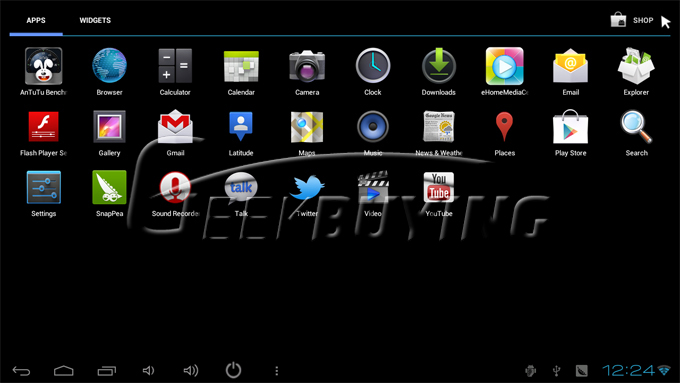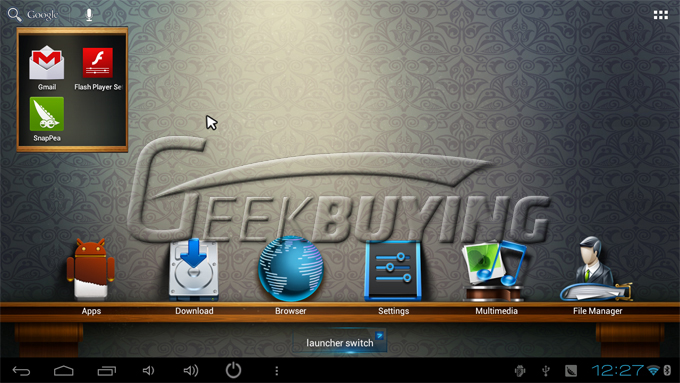 3D interface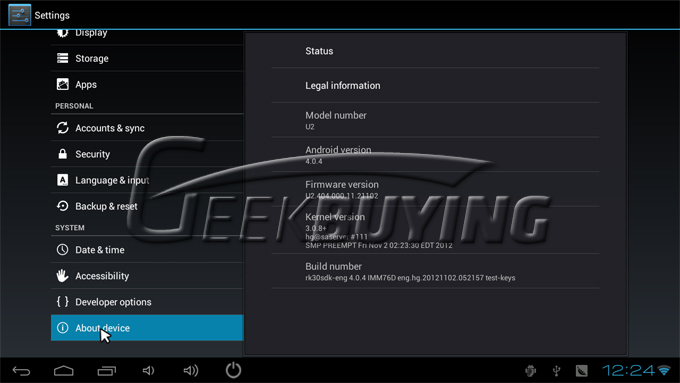 System information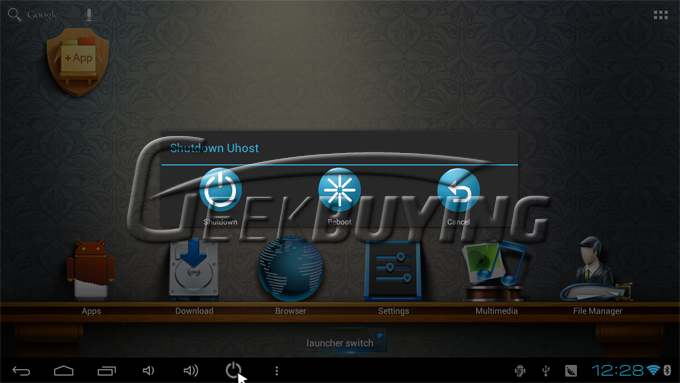 Shutdown interface
Antutu test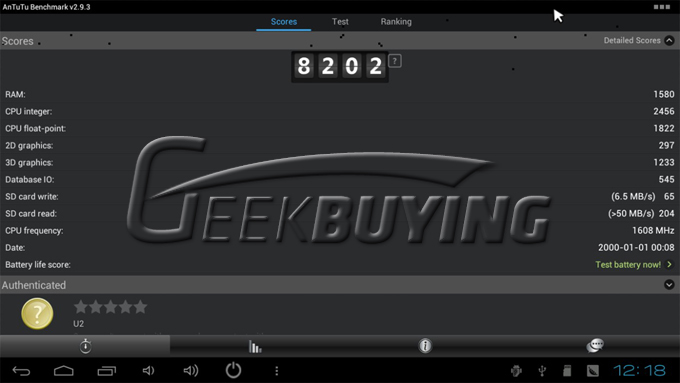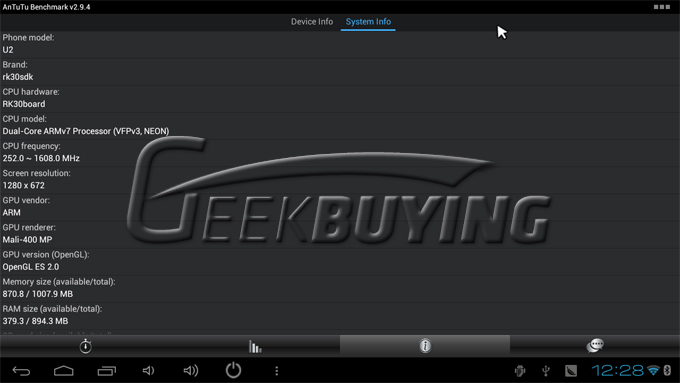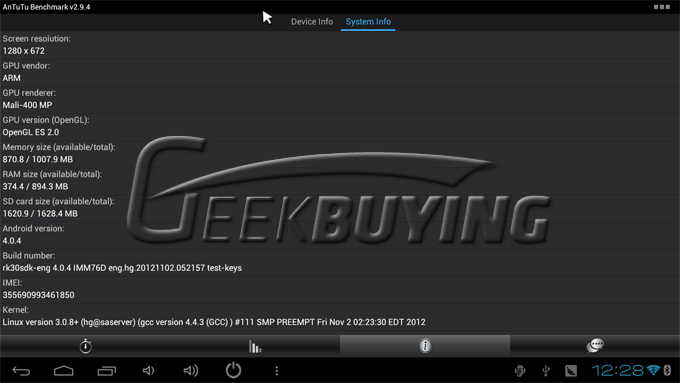 8202 scores is fit to its hardware configuration and indicate that Uhost 2 can meet most of the needs of the users .
Surfing the internet and application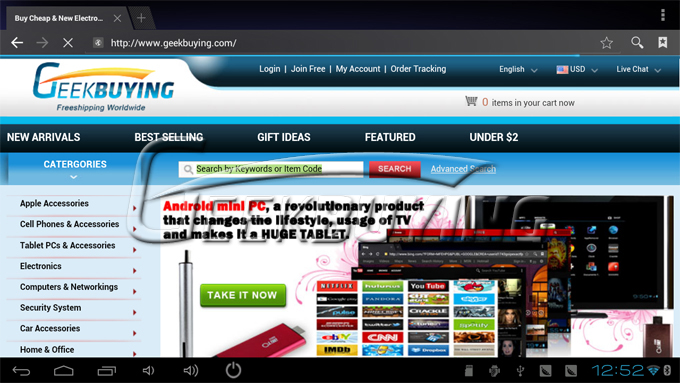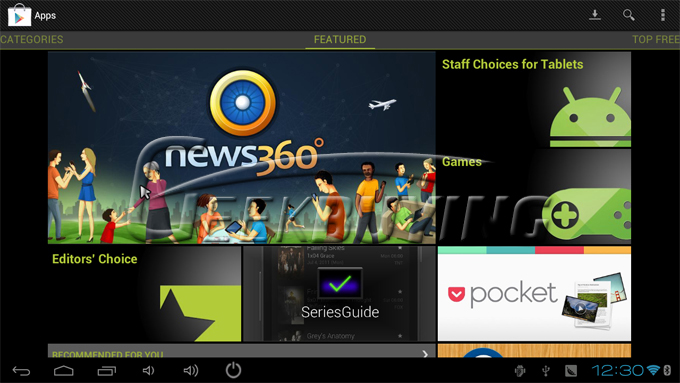 You can almost find all the applications you need here,for example YouTube and Facebook .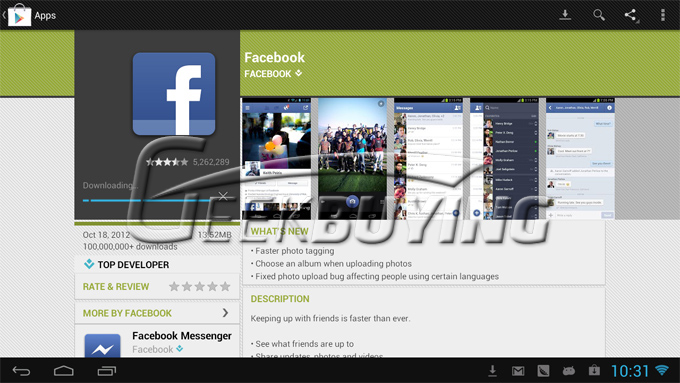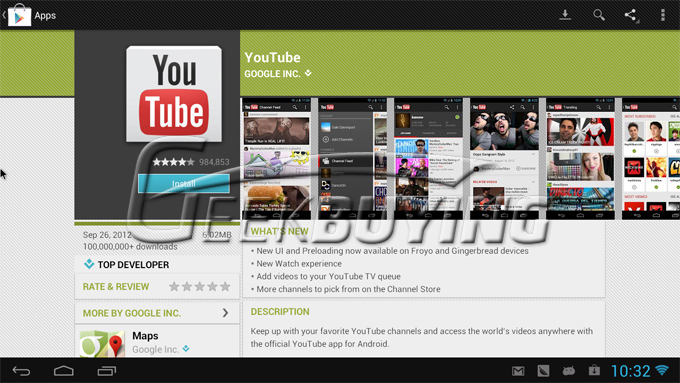 Facebook and YouTube are very popular among young people even many old people .To many people ,this two applications are necessary .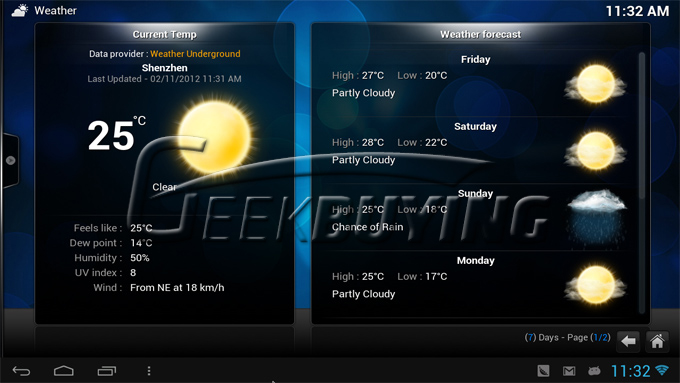 Besides Facebook and YouTube,Uhost 2 can support other application software such as XBMC.
Summary From above ,we know the difference between Uhost 2 and general PC lies on display screen .The biggest advantage of Uhost 2 is its small volume and easy carrying .If you want to play games on Tablet PC ,you have to connect it to a touch screen .Whether watching movies or play games ,the picture quality depends on the screen .
So Shopping link is here:
White Version:
http://www.geekbuying.com/item/Uhost-2-Dual-Core-TV-Box-Mini-PC-Android-4-0-4-RK3066-Cortex-A9-1-6GHZ-1GB-RAM-4G-ROM-with-Bluetooth-WIFI-Skype-XBMC—White-312468.html
Black Version:
http://www.geekbuying.com/item/Uhost-2-Dual-Core-TV-Box-Mini-PC-Android-4-0-4-RK3066-Cortex-A9-1-6GHZ-1GB-RAM-4G-ROM-with-Bluetooth-WIFI-Skype-XBMC—Black-312467.html
How to ROOT UHOST 2?
I suggest you connect the Uhost 2 with your TV and your laptop together, so you can root it easily; we already tested to root Uhost 2 sucessfully with the following method:
Use the DC port to power on the Uhost 2, and use the OTG Port to connect your Uhost 2 with your laptop.
1) Download Moborobo and unrar into a folder.
MoboroboSetup_V2.0.7.501(Moborobo_En_official)(1).rar
2) Download TPSarky-VonDroid-Root.zip and unzip into a folder.
TPSarky-VonDroid-Root.zip
3) Install Moborobo and open it
4) Make sure USB Debugging is enabled on your Uhost 2 ( you should go to "setting" –"USB"–choose" connect to pc chooice" and then go to "Developer options"–open"USB debugging"choice)
5) Wait for Moborobo to see the device and install drivers. It will detect the device as Uhost 2.
6)Run TPSparkyRoot.bat and follow the on-screen instructions.Your Uhost 2 will reboot 3 times during this process.(please remember, after each reboot, you should choose "connect to pc" every time in the Uhost 2 , if not, the root will be failed, that's the reason why ask you to connect the Uhost 2 with TV and laptop together)When complete move on to the next step. (this root tool is based on the window n101 tablet, but please don't worry,it can use on your tv stick, because they are the same chip)
7)Install SuperSU from Play Store.(If not installed in previous step)
8)Optional Install BusyBox from Play Store.
If all went well you should be rooted.
After rooted, you will see a app called" root explorer" in all of your apps, click that, you can manage all of the files and built-in apps, Please remember don't delete any system apps, it will make your OS die. and if you are make sure some built-in app is useless, just open root explorer, choose 'system" folder,and check" app" folder, then you will show all of the built-in app, remember to choose " Mount R/O" ,then you can choose the app you want to delete, click for a while (about 3-4 seconds), there will be a menu ask you to delete, copy or others, then you can do anything you want to do.
Update 27th Dec:
UHOST 2 English Manual download:
https://www.dropbox.com/lightbox/home/UHOST%202