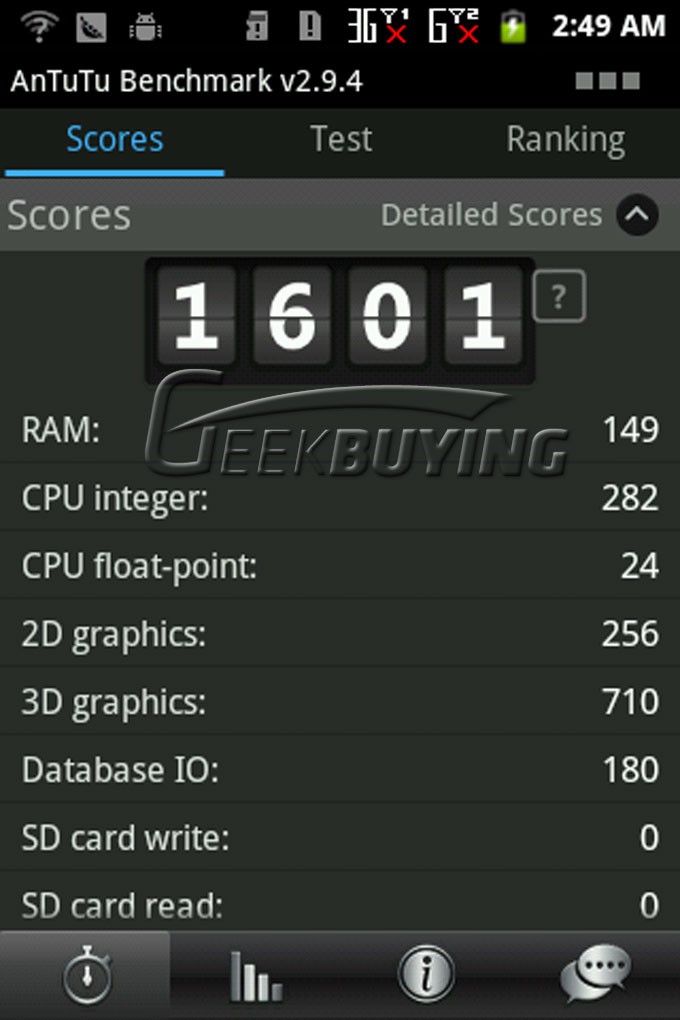 Now ,smartphone and tablet PC are two most popular digital products .Nearly everyday ,new smartphones enter the market .But they look like almost the same .Today I'll introduce a very different smartphone in appearance.It's AGM Rock V5.
We read its performance parameters first and then look at pictures of it .
AGM Rock V5,equipped with Qualcomm MSN7227 CPU,which frequency is up to 800 MHz,use Android 2.3 operating system;has 256M of RAM and 512M of ROM and supports TF card up to 32G ;has a TFT screen of 3.2 inch and 256K colors which resolution is 480*320 pixels ;dual cameras ,front 0.3MP and rear 5MP with flash light and auto focus ;supports WiFi;battery capacity is 2000mAh;has USB interface and 3.5mm earphone interface and is dual SIM card dual standby .Other more information about AGM Rock V5 will be introduced with pictures .
Let's take a look at the pictures of AGM Rock V5.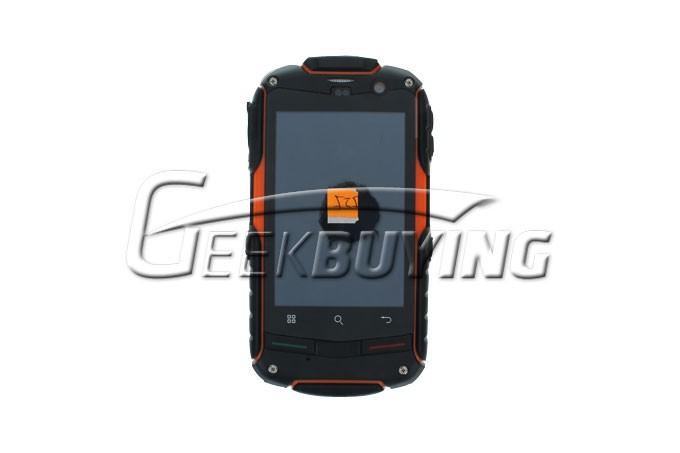 Front of AGM Rock V5.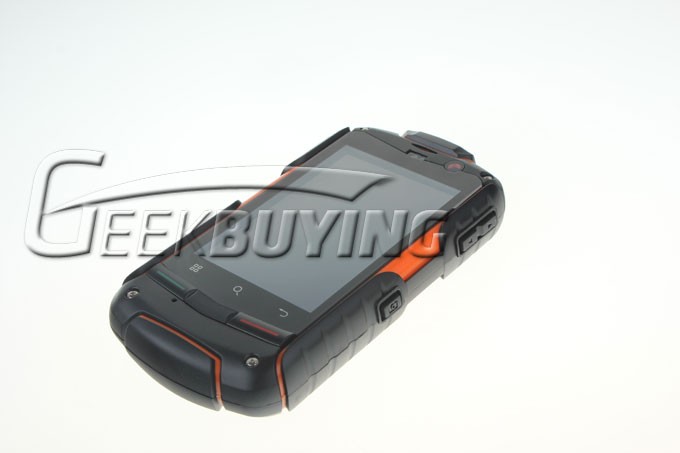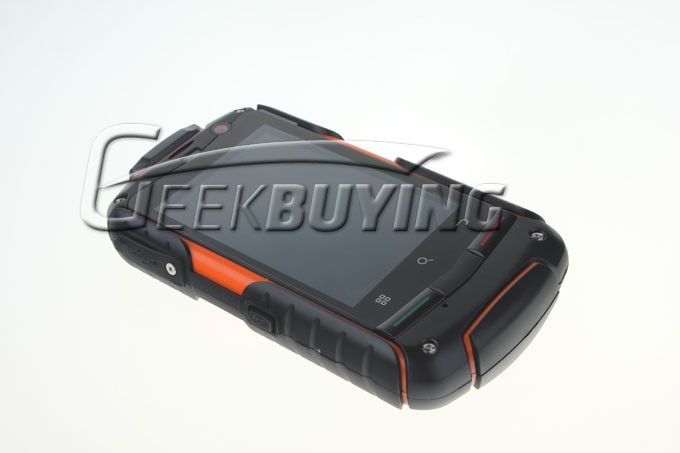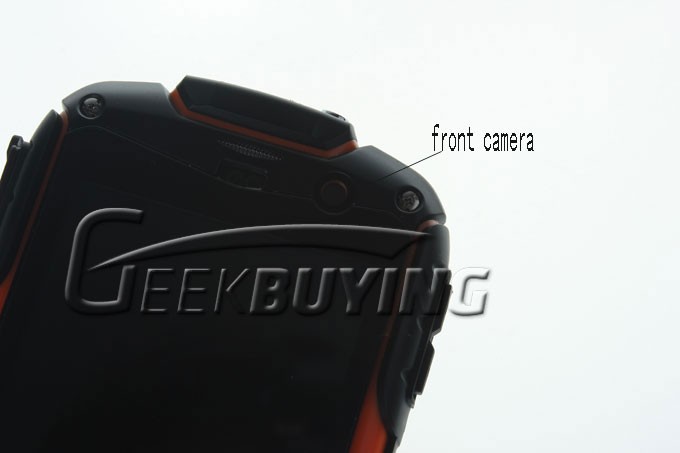 Front camera ,0.3MP .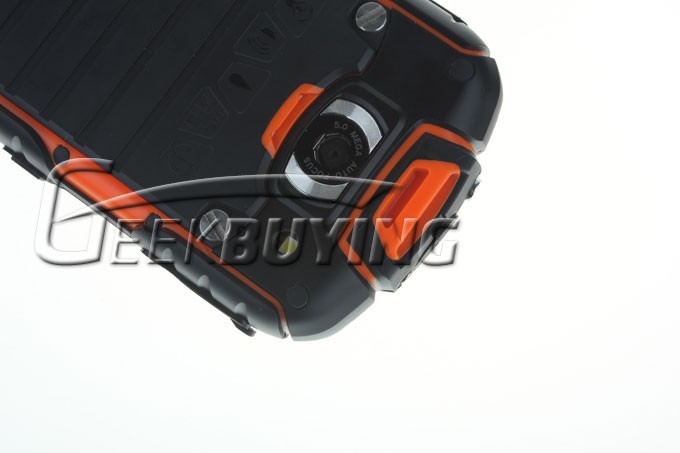 Rear camera ,5.0MP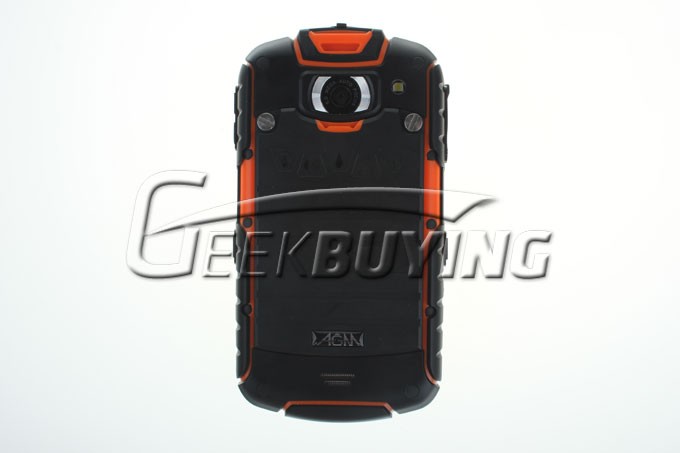 Back of AGM Rock V5.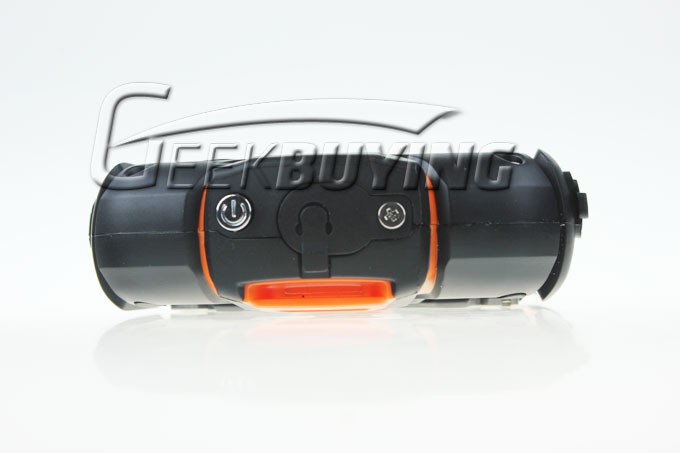 Power button on the left and earphone interface on the right .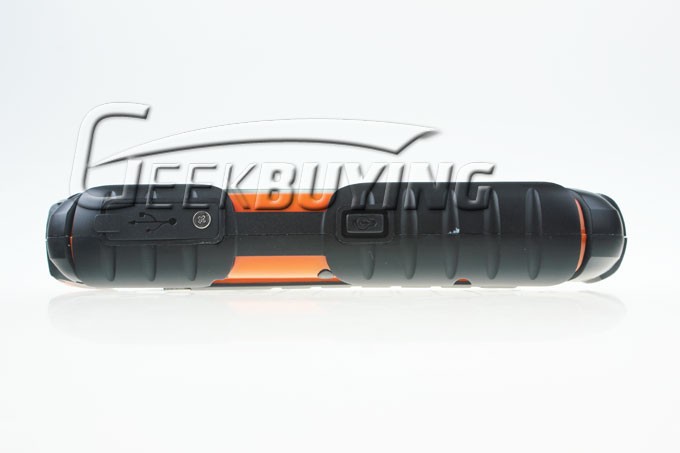 The left one is USB interface ,the right one is flashlight button .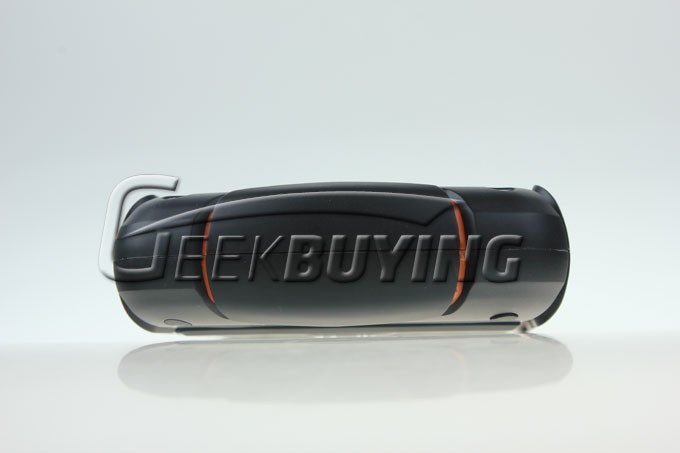 Camera button and volume button .You can also open the camera function on screen.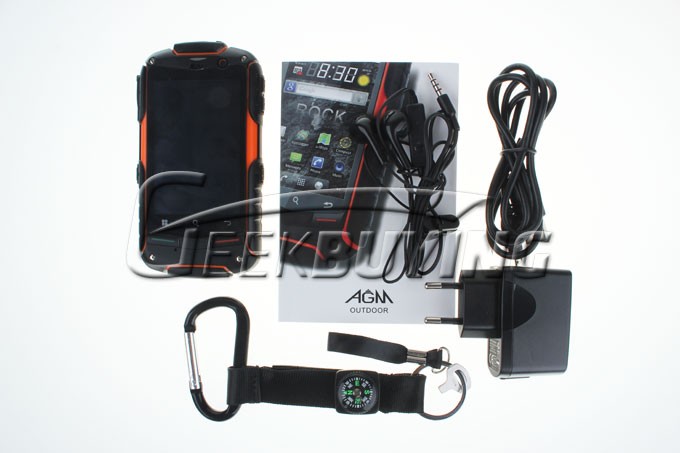 Fittings of AGM Rock V5,a manual,earphone,USB cable a carrying belt .
We look at AGM Rock V5 carefully,we can easily find that it indeed different from other cellphones or smartphones in .First ,it has two more buttons than others,they are camera button and flashlight button .Many cellphones have these two buttons but smartphones .At least ,I have never seen camera button and flashlight button on a smartphone .Sometimes ,full touch screen cellphone is less convenient than traditional one .Touch screen with key operation is the best .Then ,we can see some fastening pieces on AGM Rock V5,which brings some inconveniences when opening the back cover .But we should know that AGM Rock V5 is a three –protection cellphone,which means it is protected from dropping ,dust and water .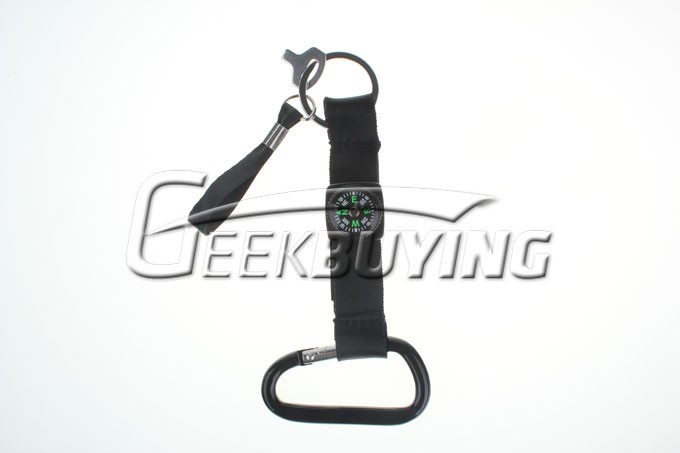 One fitting of AGM Rock V5.I don't know what to call it .But ,it's useful .Look at the middle ,it looks like a watch .Actually ,it's a compass .This matches the design of the three-protection cellphone .Generally ,people who love outdoor travel are the main users of three –protection cellphone .So compass function is necessary for them .Then ,we can make it as a carrying belt .We can tied it to your cellphone.At the same time ,we can use it as a keychain .To a traveler ,these three functions are practical .
Although the designer of AGM Rock V5 attached its point on durability ,other important functions are necessary too .
Next are pictures of interfaces of AGM Rock V5.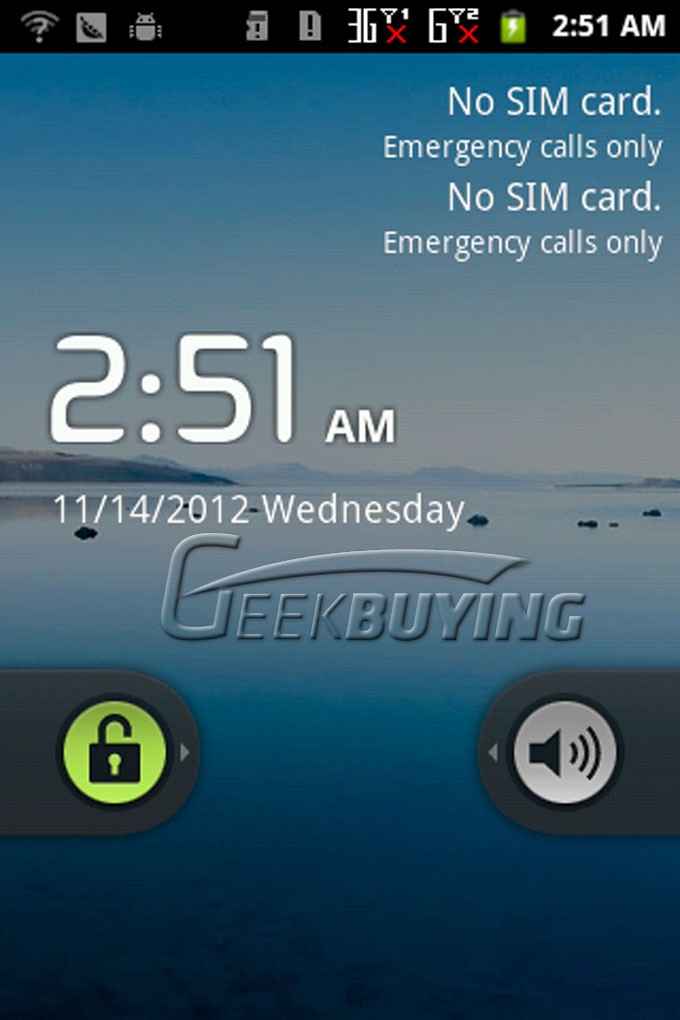 Before unlocking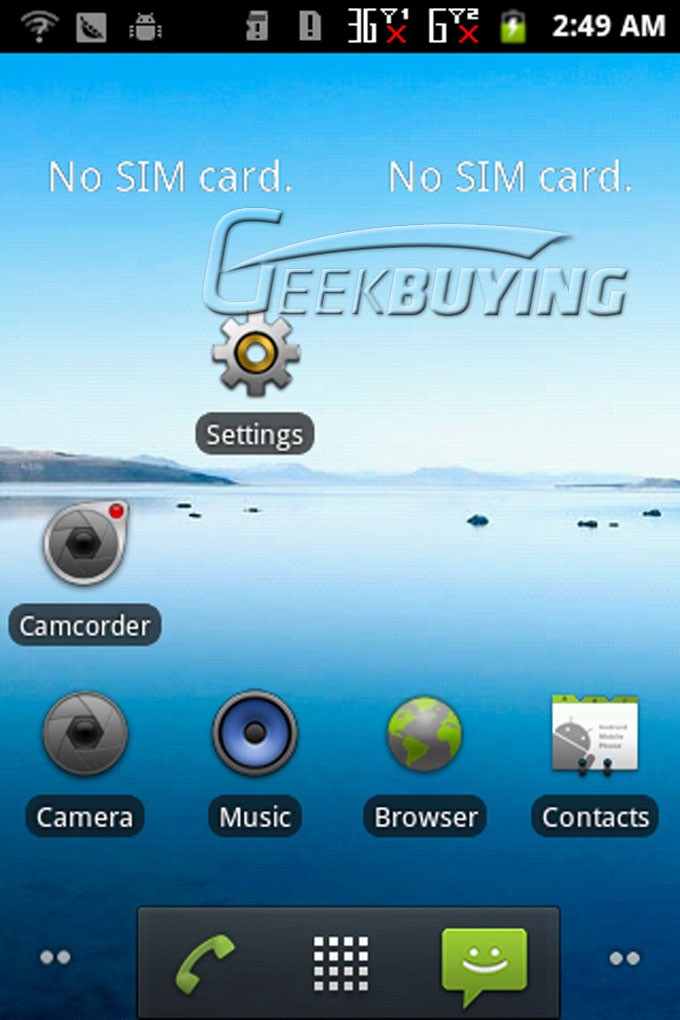 After unlocking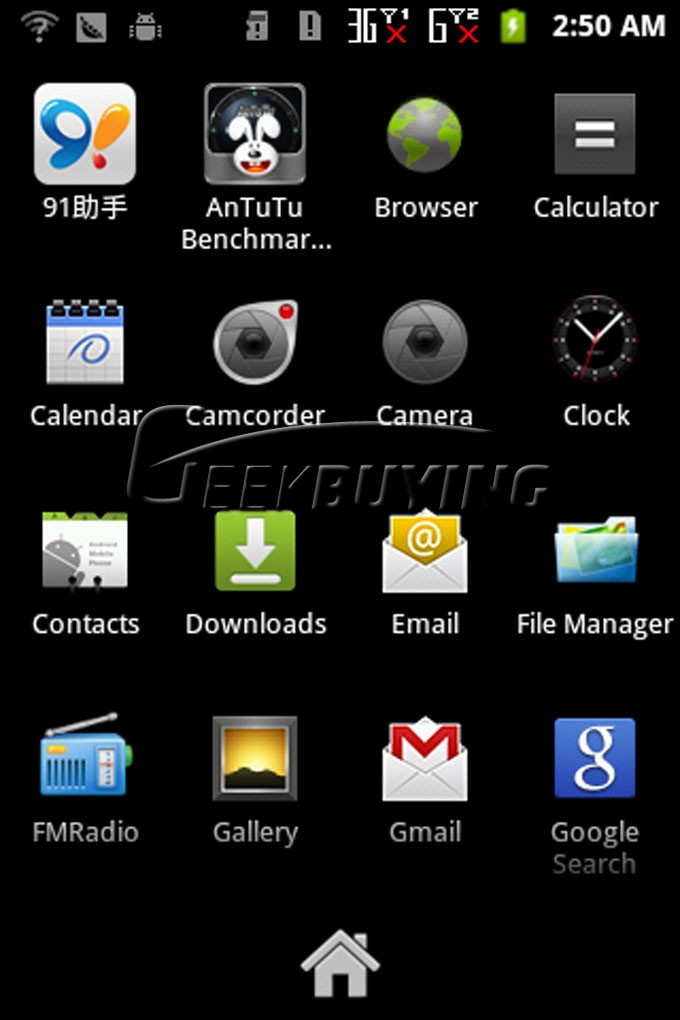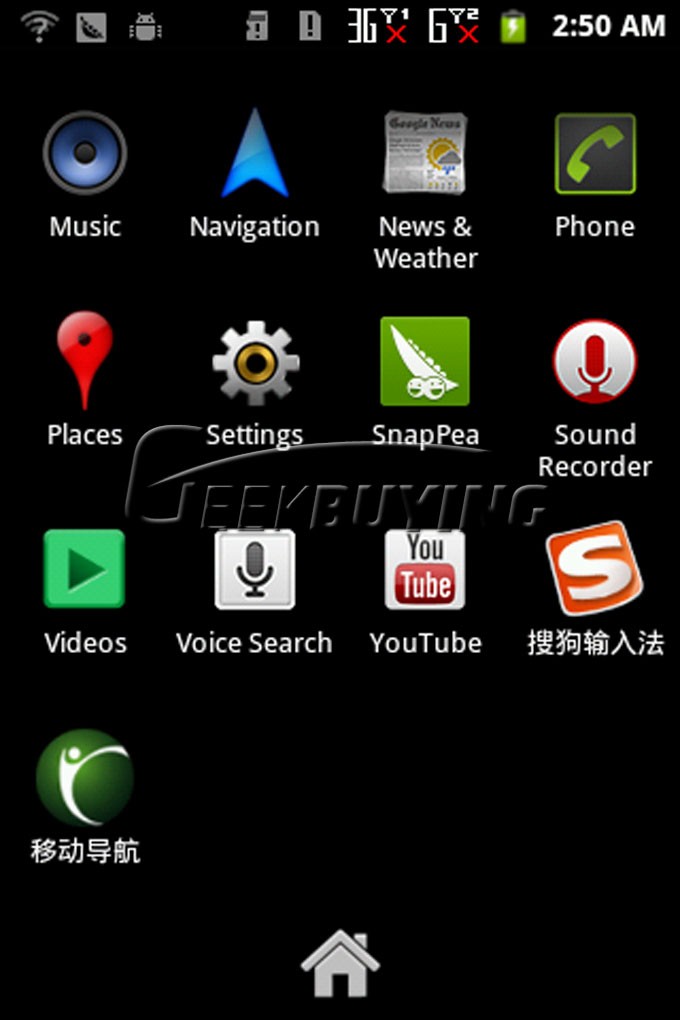 Compared witn other Android smartphones ,AGM Rock V5 has nothing different.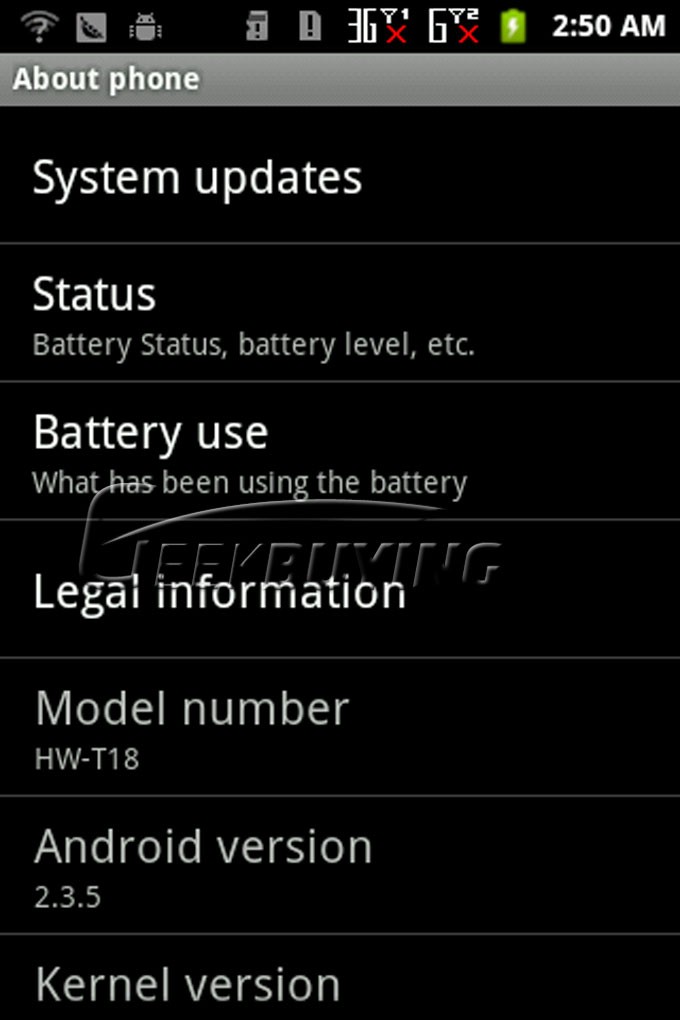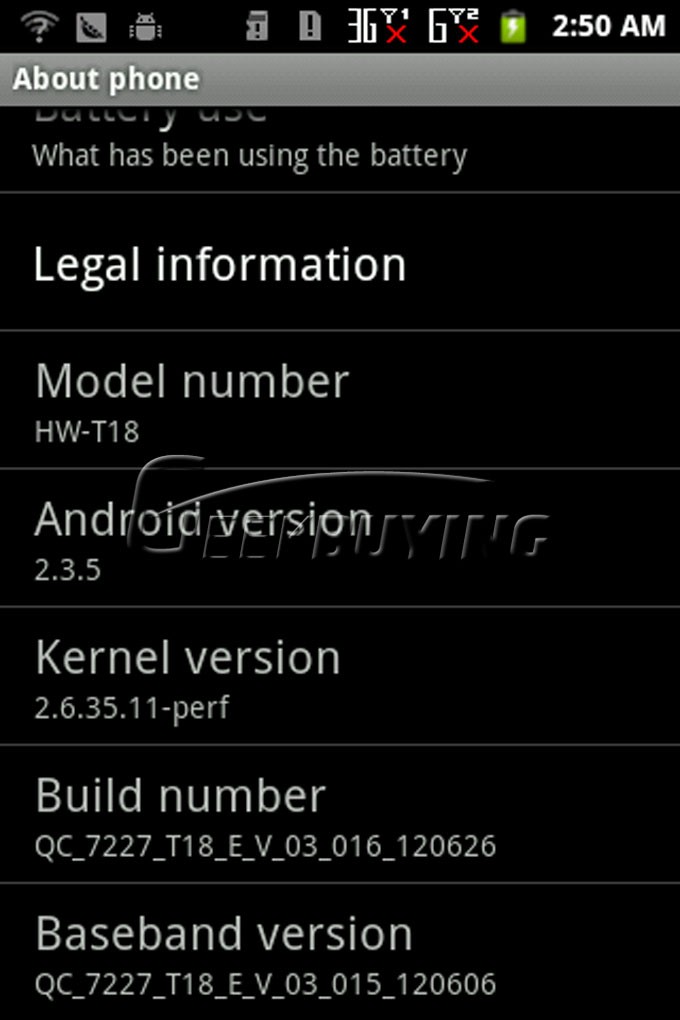 System information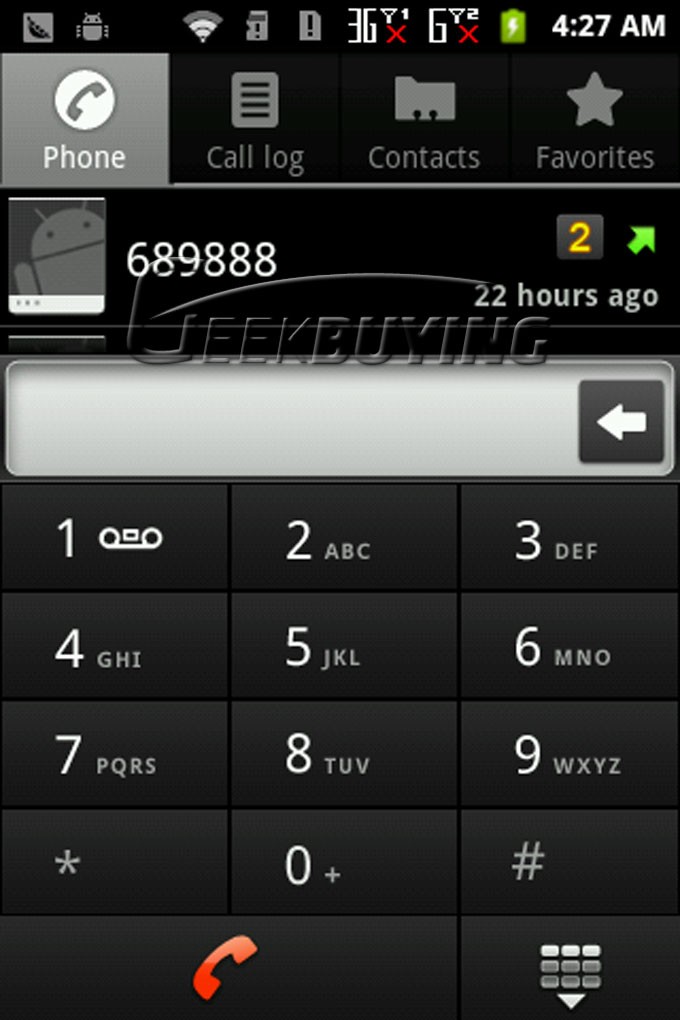 Phone dialer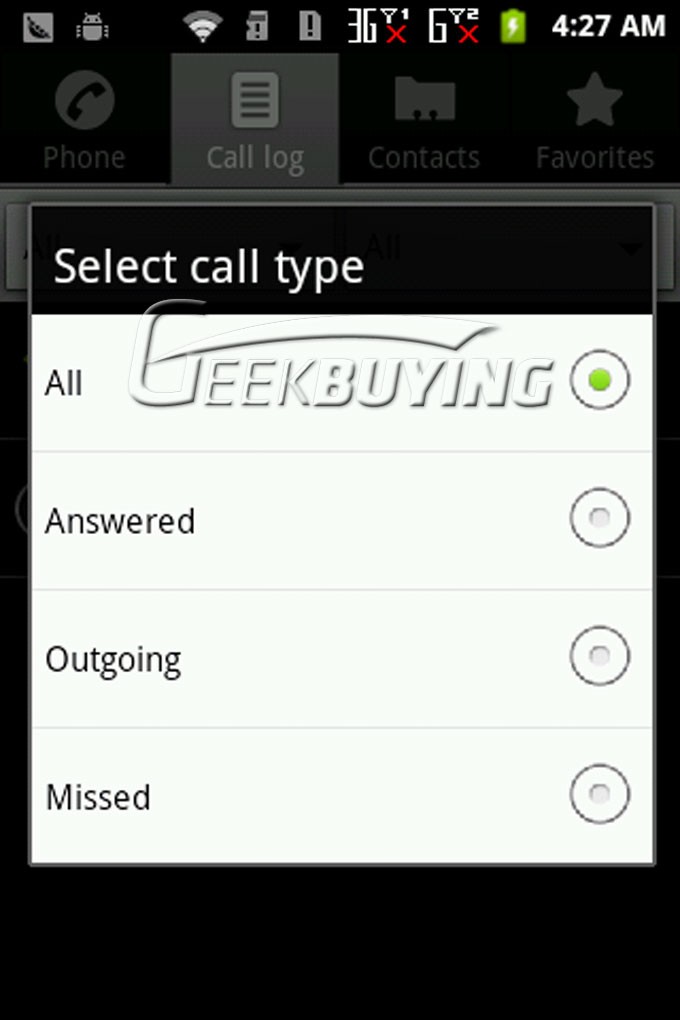 Call log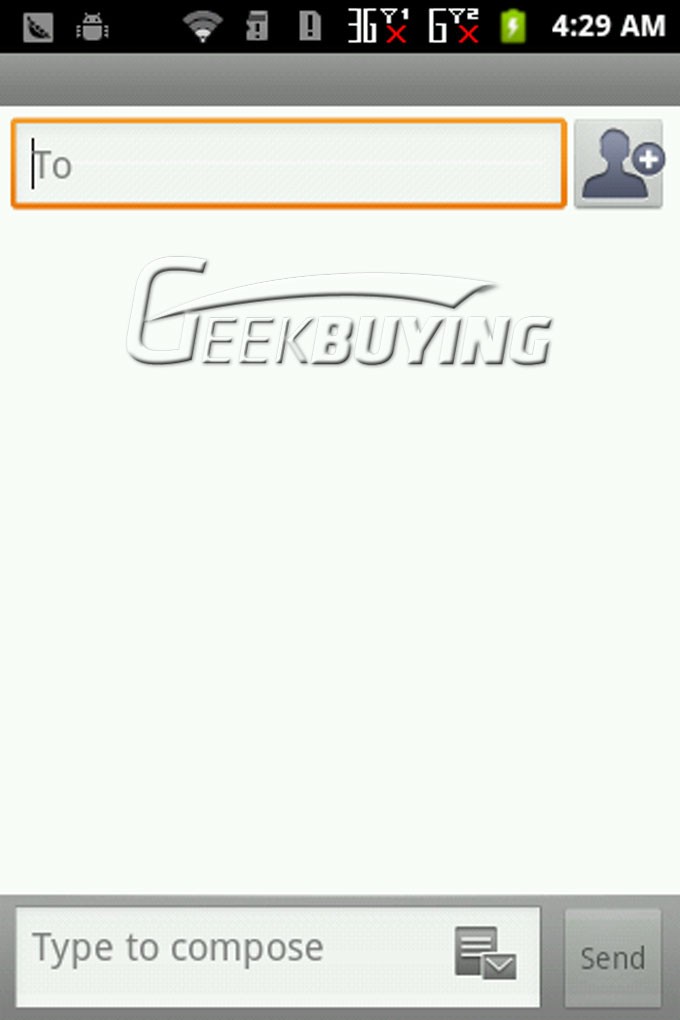 Message function
Here are screenshots of games entertainment function .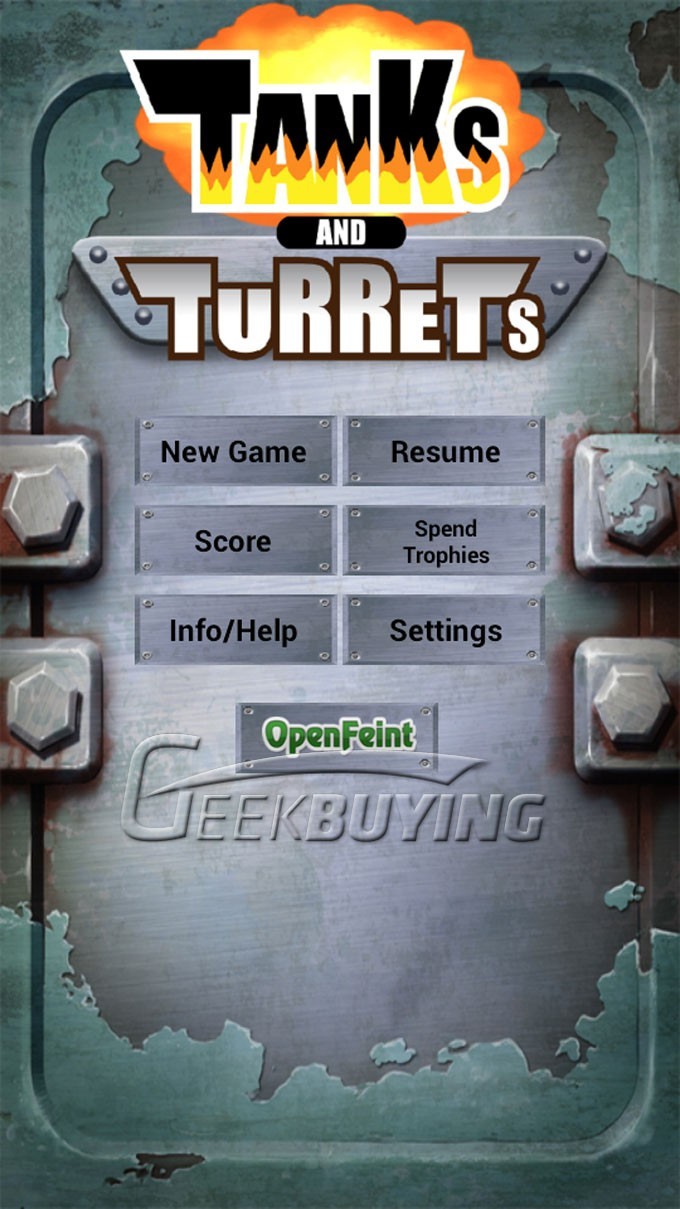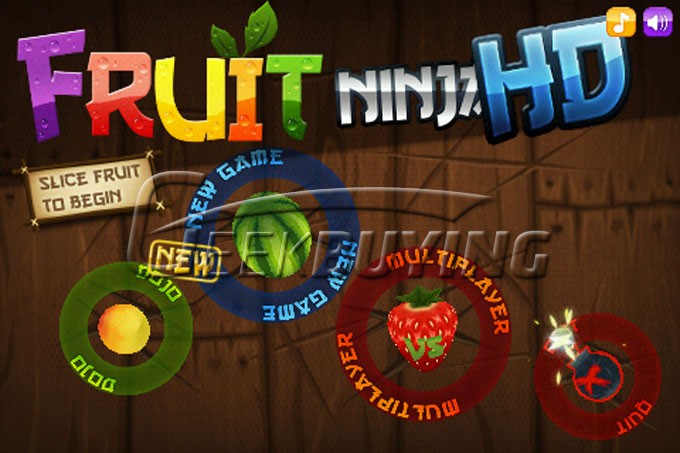 This AGM Rock V5 supports some games but some big games are excluded .Some small games like TANKS and TuRReTs and FRUIT NINJA are supported.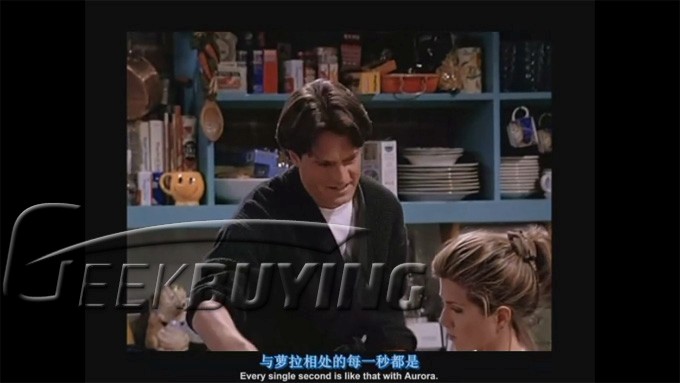 Video playing is necessary for every cellphone .
Now let's look at AnTuTu test score .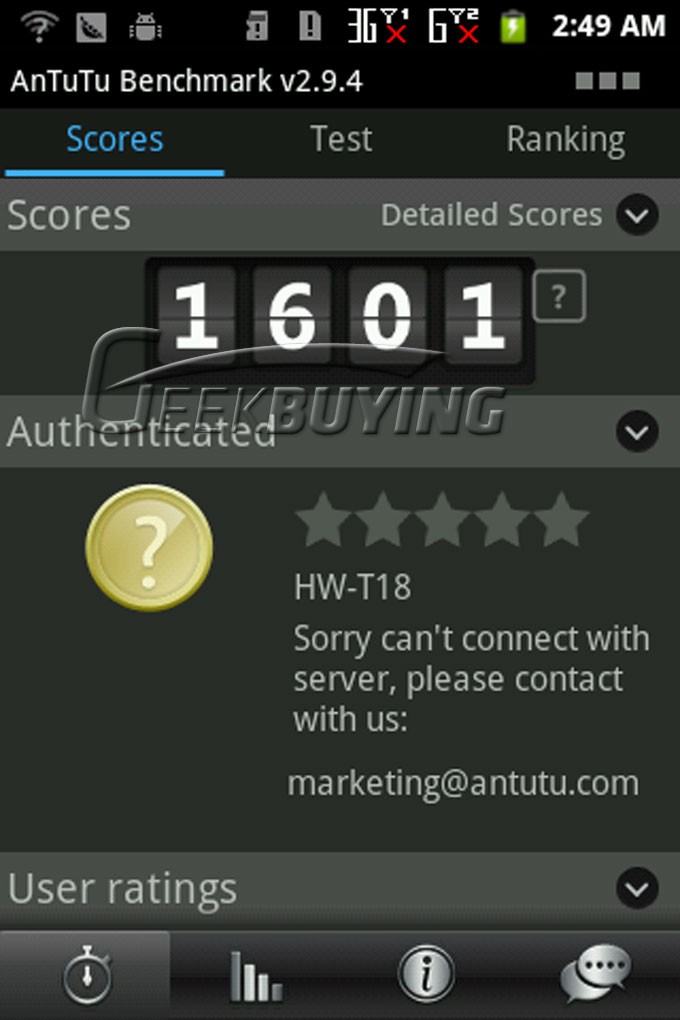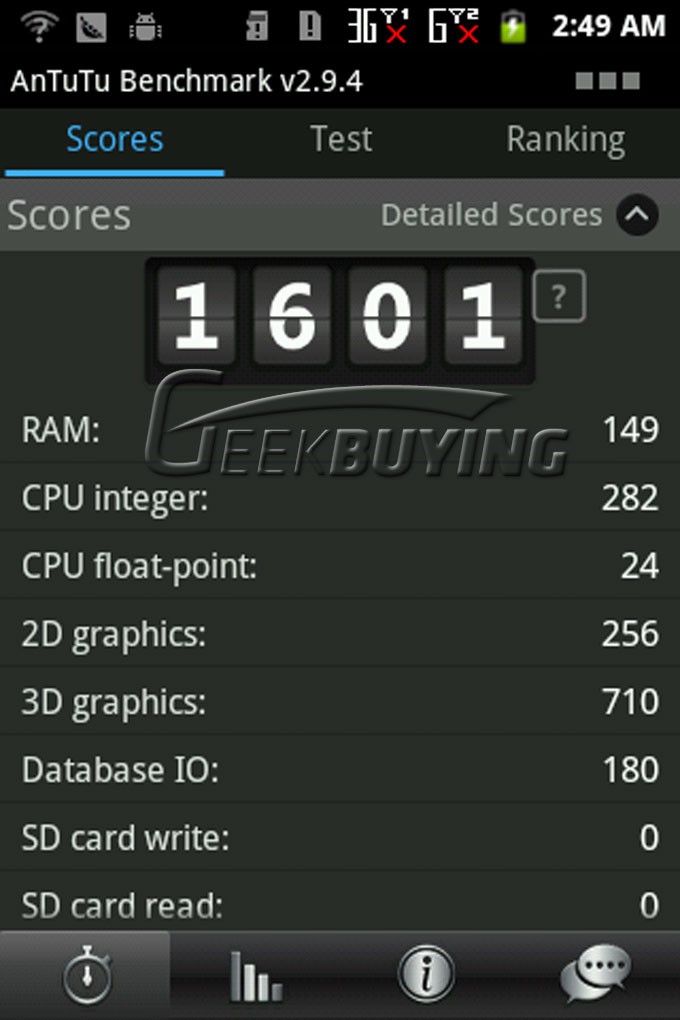 Compared with Android tablet PC ,1601scores is very low .But it's soso among smartphones.At least ,some important software can be run .
Summary The biggest highlight of AGM Rock V5 is its three-protection ,so users needn't worry about dropping ,water and dust and it can meet most of the needs of us .In a word ,it's a good choice for people who love outdoor travel .