HI Guys:
After long time communication with the factory, we finally make them to release a new update for the iMito MX1/MX2.
The following rom can work both on MX1 and MX2, we have tested. here is the changelog:
1 add the soft power off function, so you can power off the device without unplug it each time!
2 add the Hide toolbar(status bar) function, you can see the following photos, now you are no need to worry can't do the full screen when you watch movie.
Also another good news to geekbuying customers only! We have pushed the factory to release a new cell phone control app, like(droidmote), you can use to control the MX1 and MX2 with your android smartphone.(we have taken a video and will show that on our youtube channel later), Please notice, all of the orders which placed  in our site, please email me your order number  and send to Service@geekbuying.com. we will send you the APK via email. it is a Free Gift to the MX1/MX2 customers in geekbuying. thanks for your support all the time!
Here is the screenshot after you flash the new firmware: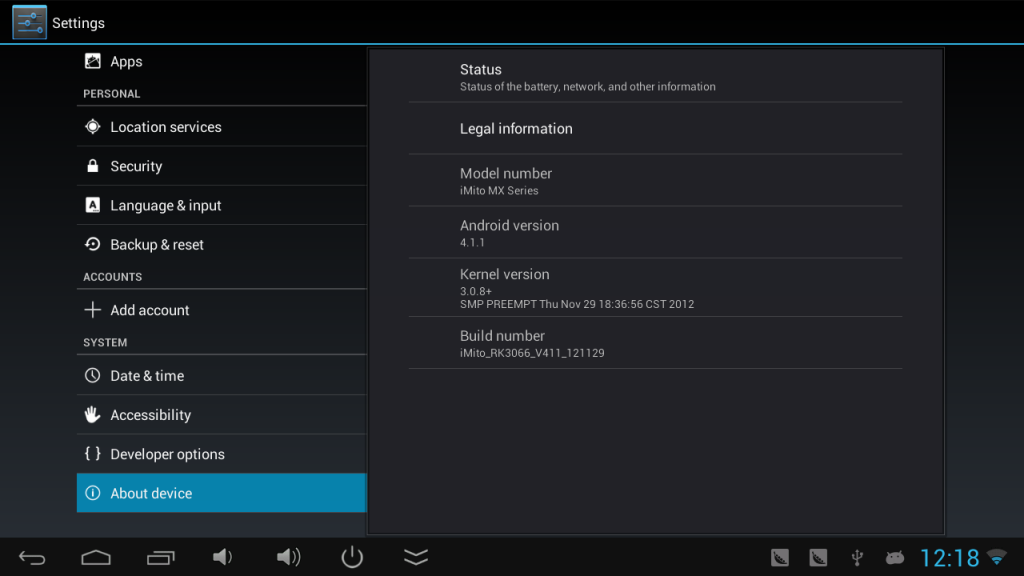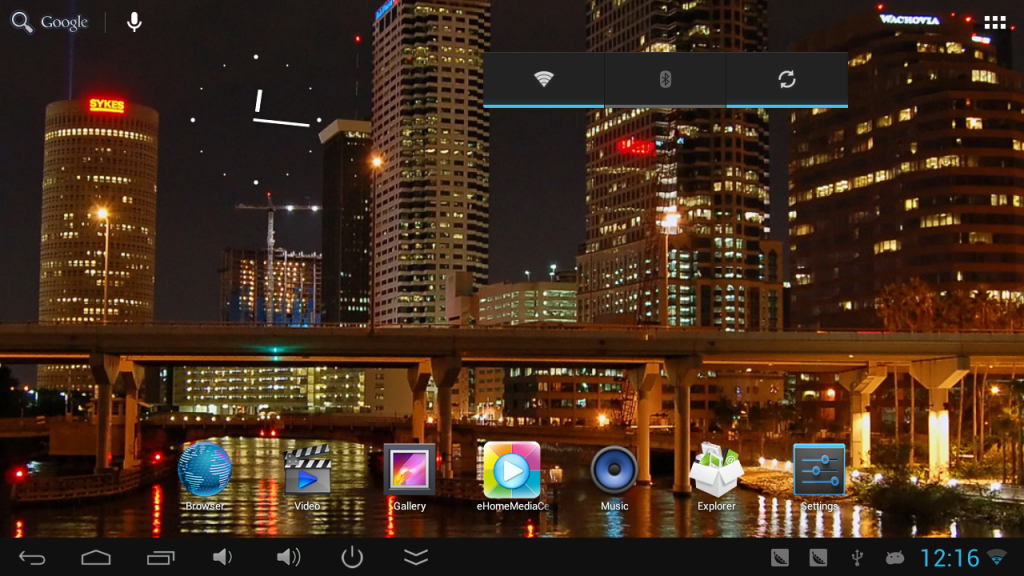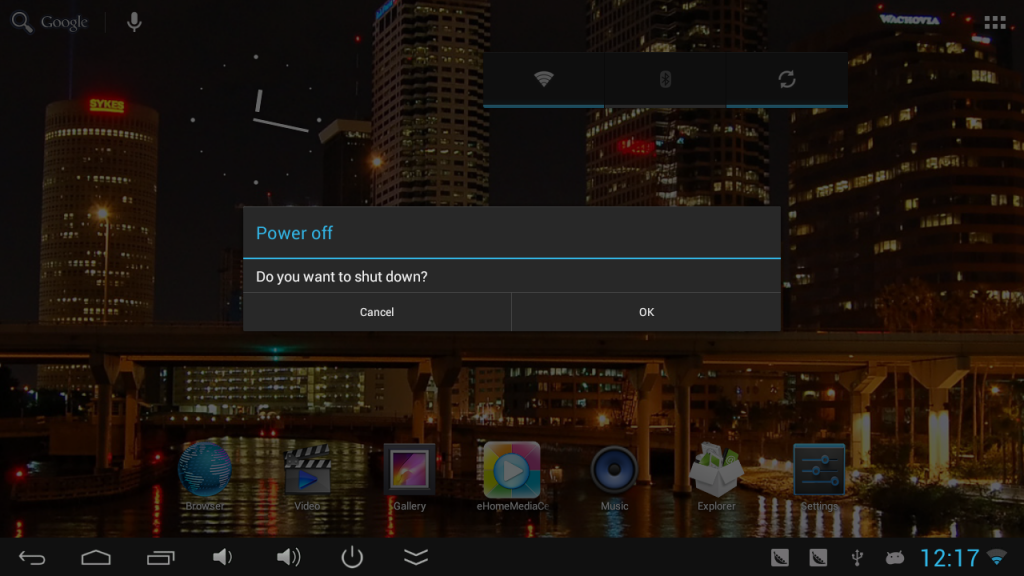 ok, the download link is finally here:
https://www.dropbox.com/s/5czujd2phdg8rsr/iMito_MX1_V411_121129.7z
the password for this file is: geekbuying.com
Update method is here:
1. Unzip the file. 7z file and copy the update.img on the root of MicroSD card
2. Insert the microSD card with the MX1/MX2 on, then opens a dialog to update the firmware
3. Click "Yes" to begin the update. During the firmware update, please do not remove the MicroSD card or turn off the device
4. After a few minutes the device is auto-restart only.
5. Once rebooted remove the MicroSD card.
ok, after this flash, the iMito MX1 and iMito MX2 should be the best dual core mini pc with bluetooth, if you want a great christmas gift, then choose them, won't go wrong, here is the shopping link:
http://www.geekbuying.com/item/iMito-MX1-Android-4-1-Jelly-Bean-Dual-Core-TV-BOX-RK3066-1-6Ghz-Cortex-A9-1GB-RAM-8G-ROM-HDMI-Black-312716.html
http://www.geekbuying.com/item/iMito-MX2-Android-4-1-Jelly-Bean-Dual-Core-TV-BOX-RK3066-1-6Ghz-Cortex-A9-1GB-RAM-8G-ROM-HDMI-Black-312720.html