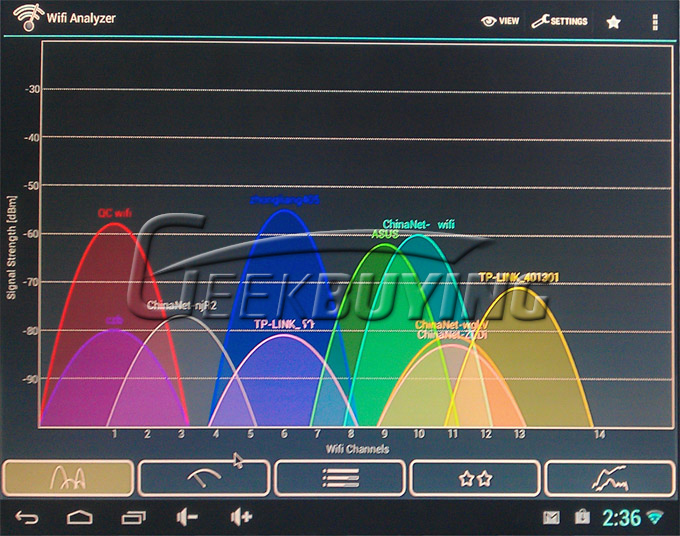 MK808 is the first Android 4.1 Jelly Bean TV Box in our market, It can upgrade your dumb tv to smart tv easily;
Withi this MK808, You can watch stunning 1080p HD content from YouTube and many more on your TV! Send emails, update your facebook status, play Angry Birds or Fruit Ninja like never before. Download new apps, create and display a powerpoint, listen to music, read books, and play most all those interactive games you love so much on your phone or tablet.
Compare with other tv box, this MK808 tv box has 8GB storage, and dual Wifi antenna, the wifi signal will be better a lot than other tv box. also it use the double cooling smt technology,has lower temperture when working.
Basic information for this MK808:
Android 4.1 Jelly Bean OS, Google Play Store pre-installed;
1.2Ghz Rockchip RK3066 Dual Core CPU, Quad core Mali-400 GPU;
1GB RAM /8GB storage;
Built in dual wifi antenna in this android device ,support 802.1b/g/n, which makes it more faster than other android tv boxes;
Support external SD card capacity:1GB-16GB ; Hard Disk: 1GB ~ 5TB;
Muliti-language supported
Here is our unboxing review for this MK808 TV BOX:
1 Package:
It use the better gift package compare with the old UG802, the dual wifi antenna is a big selling point for this MK808,so the factory print that in the package;
2 Accessories:
In the package, you will find the following accessories:
one piece HDMI Cable;
one piece OTG Cable;
One piece USB Cable;
one piece charger ( At first the factory offer the 5V/1A charger, after we test, we find this 1A charger can't make this MK808 work well on some big screen TV, so we ask the factory change to 5V/2A Charger! )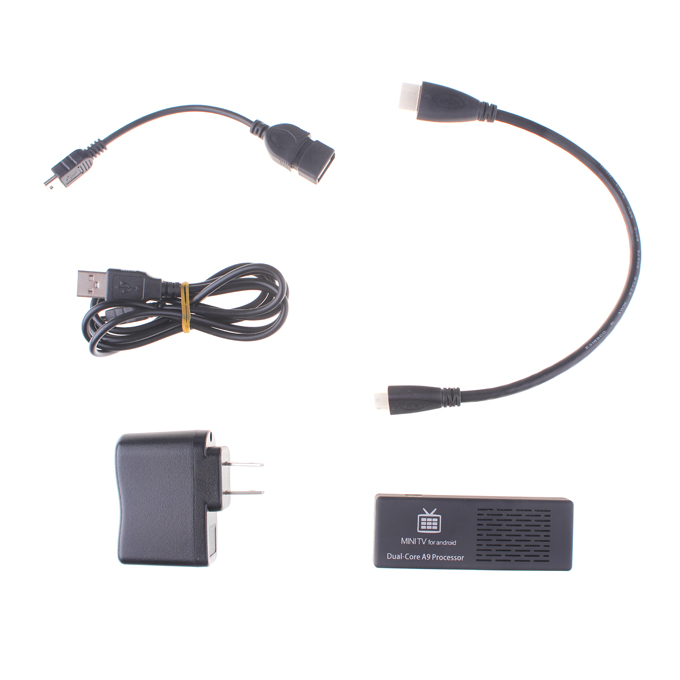 3 Appearance:
Now there is only black colour for this MK808, weight for this MK808 is just 46g, size is 14mm*30mm*87mm.
The port information is as following: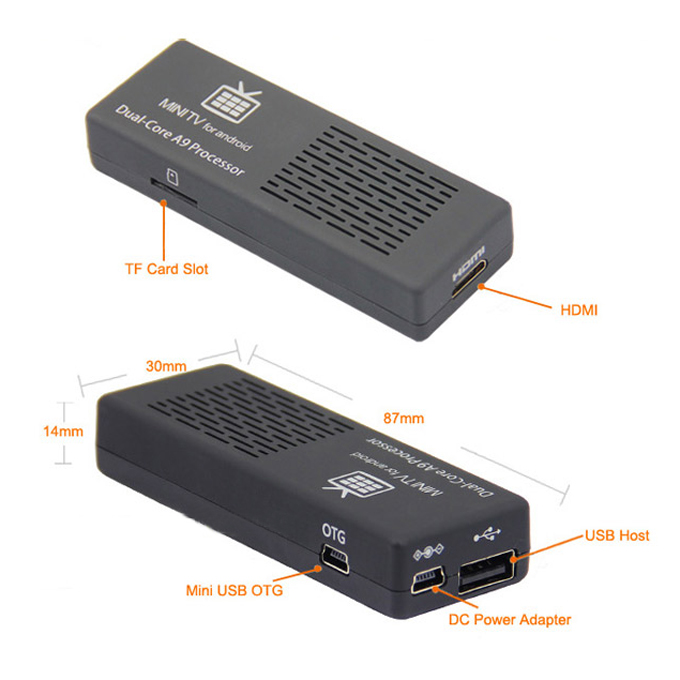 Disassembled Photo: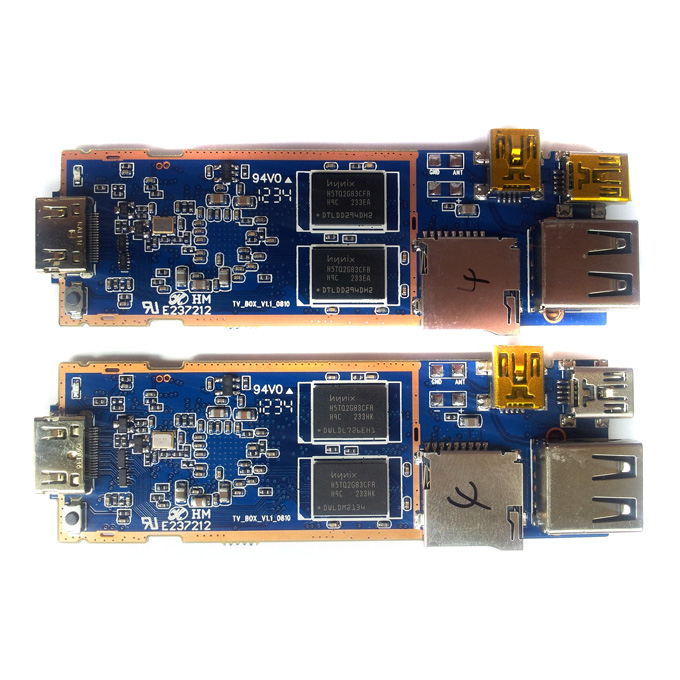 Cooling SMT (the UG802 don't have this):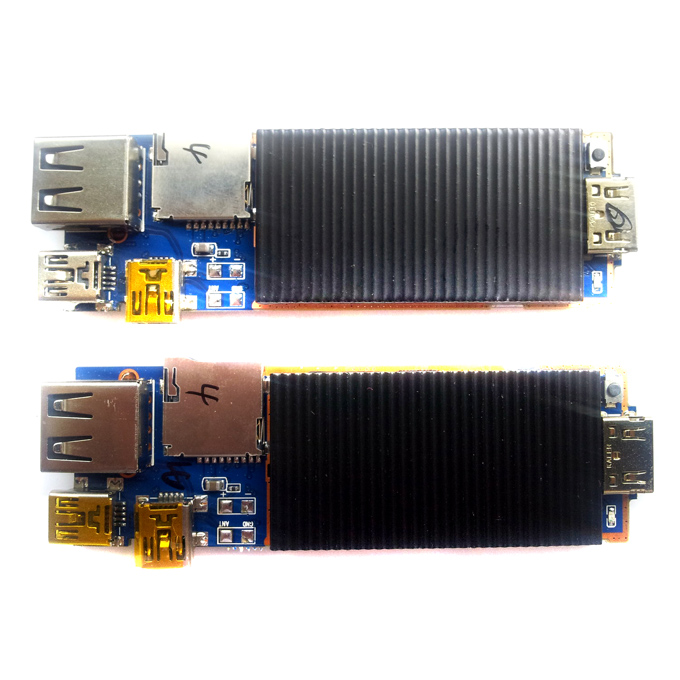 Double wifi antenna ( UG802 just have one antenna):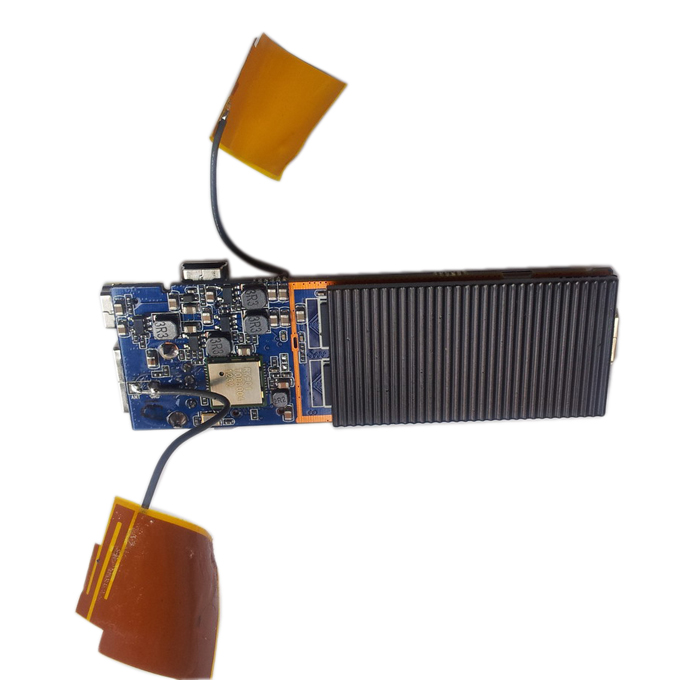 Setting—About Device, Android 4.1.1 OS,Model: MK808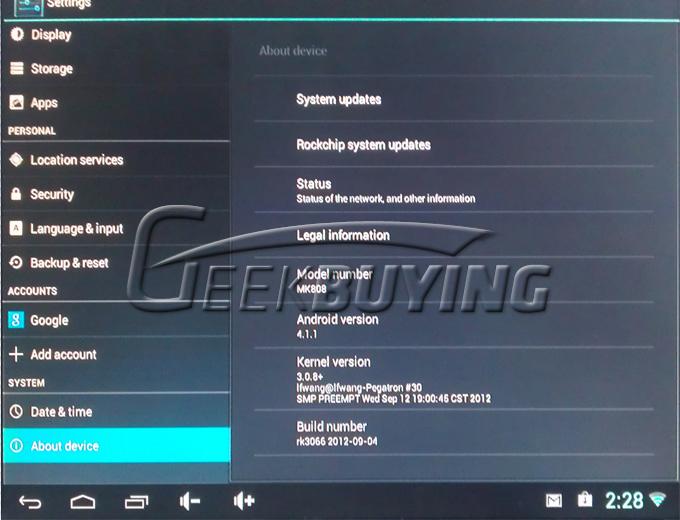 Run Antutu Benchmark,score is 6686;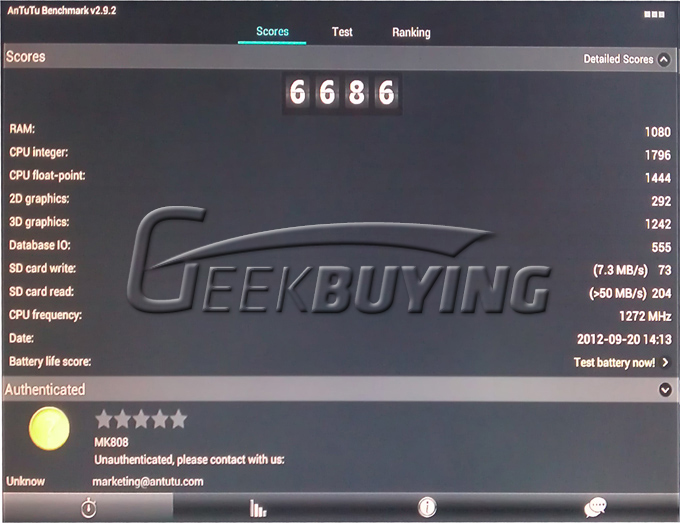 Antutu System Info:
So you can see this mk808 also clock at 1.2Ghz, not like other people said 1.6Ghz;
compare with the UG802, This MK808 use the 8GB Storage;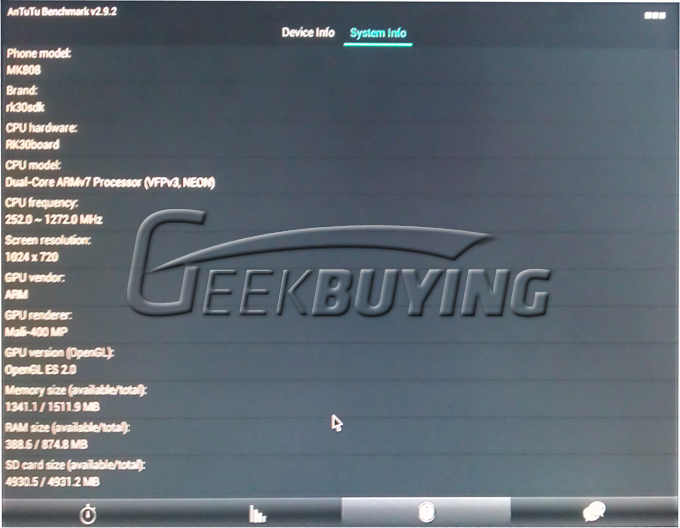 Run Google Play store without problem, you can find all results, not like some other china tablets.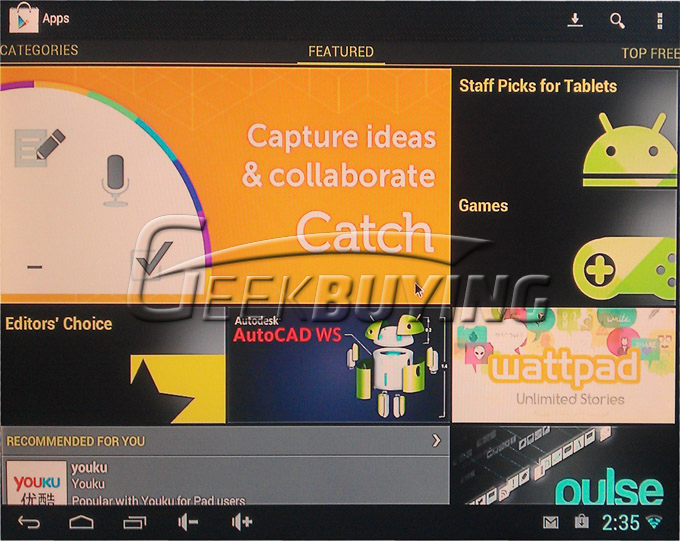 Browser our site, the speed of opening site is faster a lot than thouse single core tv box;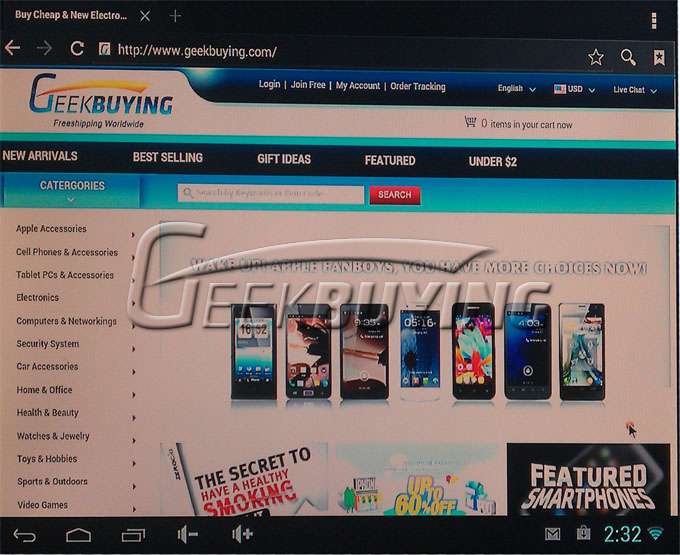 Later we will post our first unboxing review on youtube.
In the end, in order to use this MK808 well, we strong recommend you buy the following remote togehter:
http://www.geekbuying.com/item/RC11-Android-Monitor-Wireless-Keyboard-Air-Mouse-Remote-Controller-With-Gyroscope-for-Android-Google-TV-Box-306420.html
or you can buy the following bundle sale:
http://www.geekbuying.com/item/Bundle-Sale-MK808-Dual-Core-Android-4-1-Jelly-Bean-TV-BOX—Lenovo-N5901-2-in-1-2-4G-Wireless-Remote-Multimedia-Keyboard-Mouse-307545.html