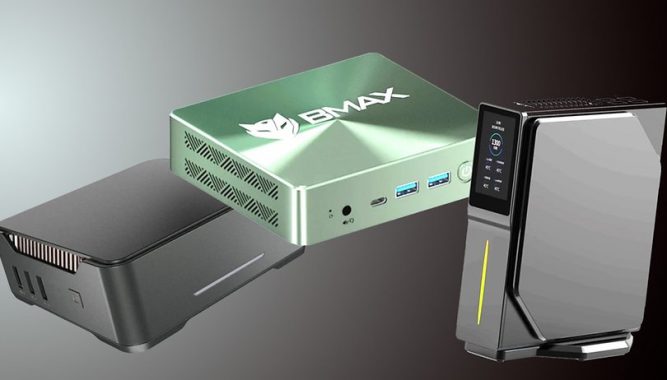 Even after the pandemic, there are still numerous people who work from home. If you are in this situation or find yourself repeatedly bringing work home with you, it is worth purchasing a cheap mini computer. The small devices not only fit on any desk, but often offer enough power to easily handle everyday work.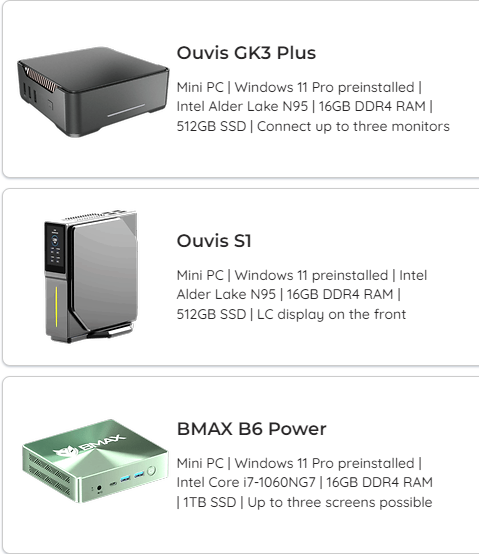 All devices come with a Windows 11 version preinstalled and have at least 16 GB of LPDDR4 RAM. We will tell you again below what differences there are. However, you must pay attention to the delivery times stated. The two Ouvis models are shipped from China, while the BMAX B6 Power comes from the retailer's European warehouse.
This is how much power the mini PCs offer
First up is the Ouvis GK3 Plus. This is a mini PC with Windows 11 Pro and a 512 GB SSD. You also have the option of using the two HDMI ports and one VGA port with a screen each. There are also USB 2.0 and two USB 3.0 ports on the side of the device.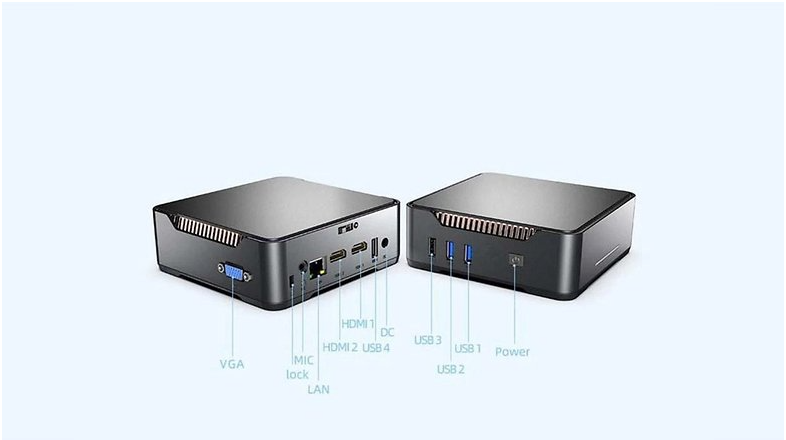 Up to 1,000 Gbit/s can be transferred via the Ethernet port and with integrated Bluetooth 4.2 you can also connect wireless mice or keyboards to the computer. The heart, the "Intel Alder Lake N95" processor, uses four cores that clock at a maximum of 3.4 GHz. There is also an Intel UHD graphics unit here.
Ouvis S1 – With LC display for monitoring
The mini PC comes to your home with Windows 11 pre-installed and also uses an SSD with 512 GB of storage space. There is also an LC display on the front with which you can constantly monitor the temperature of the computer.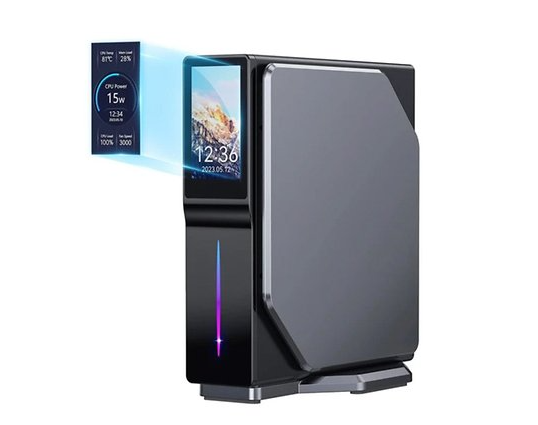 Thanks to dual-band WiFi, you can surf the internet without any problems and appropriate peripheral devices can be connected with Bluetooth 4.1. As with the Ouvis GK3 Plus, there is an "Intel Alder Lake N95" processor inside, which is equipped with four cores and is supplemented by an Intel UHD GPU. The connections are also very similar, as the S1 only does without the VGA port.
BMAX B6 Power – With Intel Core i7 and 1TB storage space
The small computer differs from the Ouvis models in a few ways, for example there is an Intel Core I7-1060NG7 instead of the "Alter Lake" processor. The i7 also uses four cores, but can clock them to a maximum of 3.8 GHz. There is also an "Intel Iris Plus Graphics" unit instead of the UHD chip.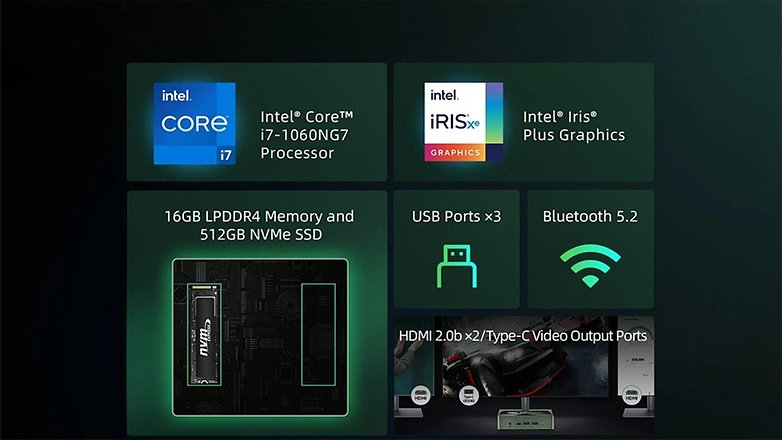 With twice as large SSD storage of 1 TB, you also have enough space for your most important data. In addition, the EU version of Windows 11 Pro is already installed and the mini PC supports both WiFi 6 and Bluetooth 5.2. There is also no VGA port for older monitors here, but you can connect two screens via the HDMI 2.0 inputs. Three USB 3.0 ports and a 3.5 mm jack connection are also available.
Source: https://www.nextpit.de/kompakte-power-fuer-das-home-office-mini-pcs-fuer-weniger-als-300, author: Dustin Porth