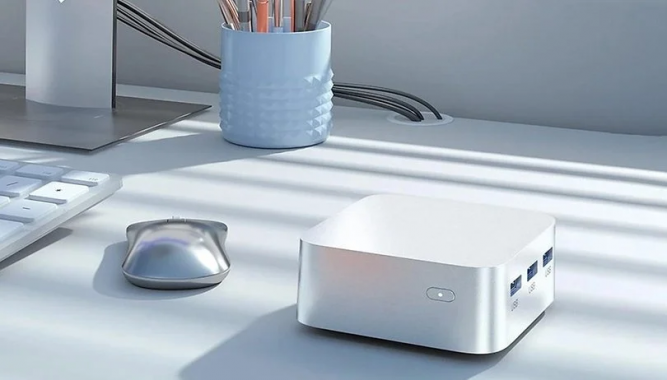 Geekbuying has an exciting deal in store for you. If you are looking for a cheap mini PC, you can currently secure the T-Bao T8 Plus here in various configurations with a voucher at a lower price. The computers all already support the new Windows 11.
If you are in a home office or would like to do work from home, mini PCs are a good option because they are often cheaper than large towers and also have enough power so that you can do your work in peace from your desk at home. One such device is the T-Bao T8 Plus.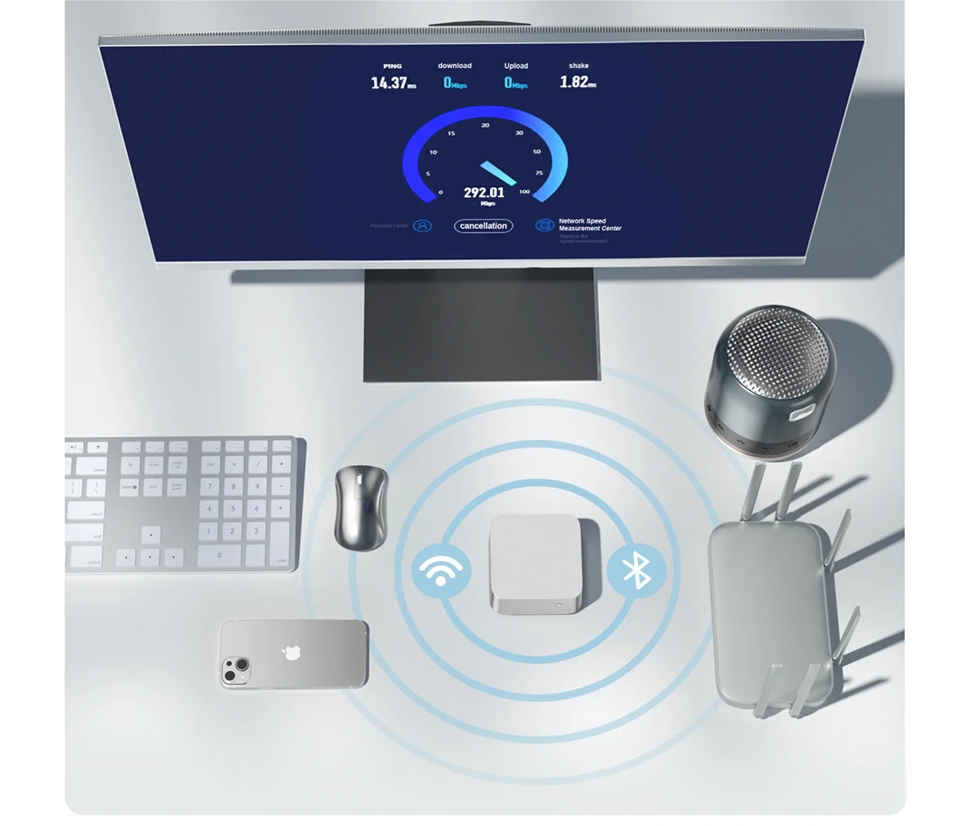 This is how much power the mini PC offers
The T-Bao T8 Plus comes with the latest version of Windows 11 ex-works and uses an Intel Alder Lake 100 CPU, which was only introduced at the beginning of the year. The processor has four cores that clock at a maximum of 3.4 GHz. An Intel UHD graphics chip is installed so that you don't have to rely on the CPU for graphics calculations.
The power button is on the front. On the side of the case, there are three USB-A ports on the right and three HDMI 2.0 ports on the left. The latter supports monitors with 4K resolution at a maximum of 60 Hz. On the back, T-Bao installs a 12 V DC connection for the power supply, a 3.5 mm headphone output, and two Gigabit Ethernet ports. With WiFi 802.11 AX and Bluetooth 4.2, you can also connect the mini PC to wireless devices.
In addition, the mini PC is really lightweight because it weighs just 300 grams and measures only 8 cm in length, 8 cm in width, and just 4.7 cm in height, which means that the device can really fit anywhere.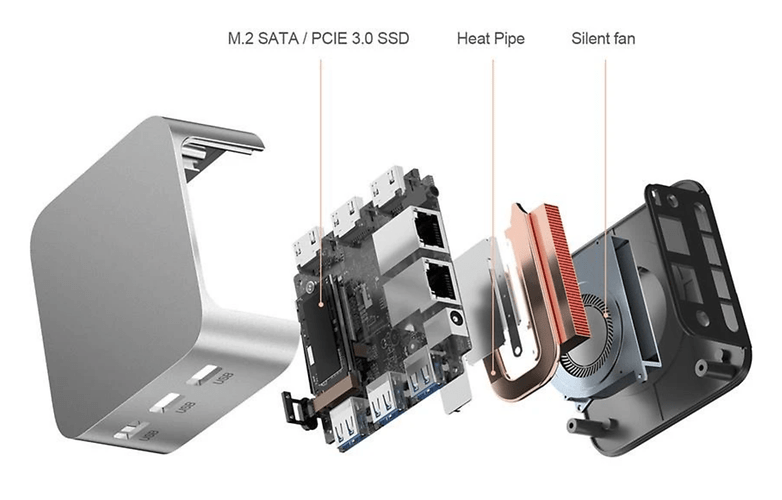 Geekbuying offers the mini PC in different memory variants. If you need more performance, you can also find a variant with 16 GB DDR5 RAM and 1 TB storage in the online shop.
Sources: from https://www.nextpit.de/home-office-made-easy-mini-pc-fuer-weniger-als-200
by Dustin Porth