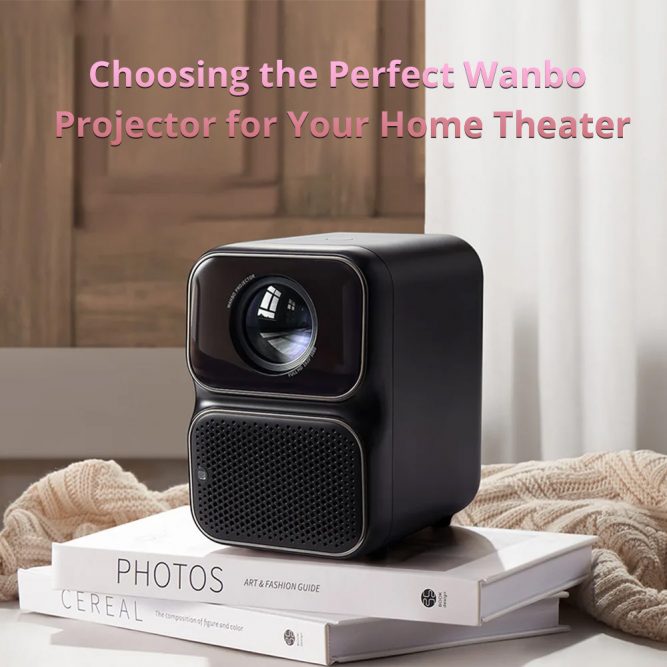 For movie lovers, creating a home theater that can rival a movie theater is a great thing. Whether you are lying at home alone on the weekends or with your family, loved ones or friends during leisure time, it is a very enjoyable and relaxing thing to watch an excellent movie. Choose a good Wanbo projector to enhance your movie nights.
Benefits of Using Projectors in Home Theaters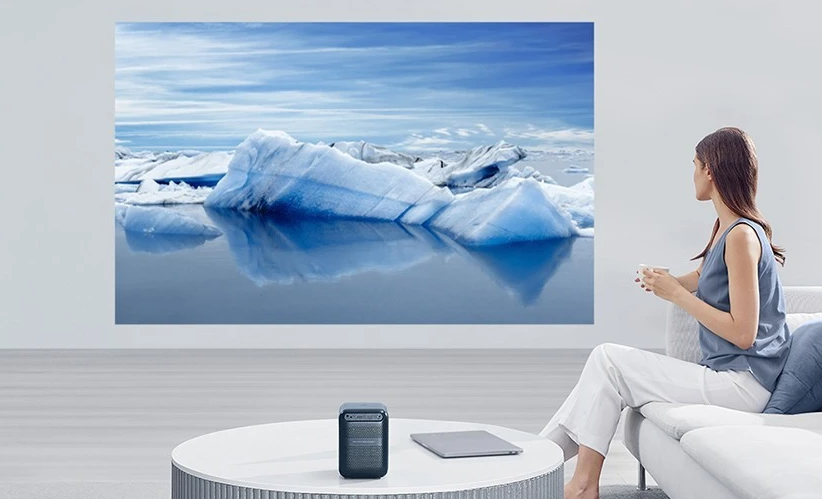 Projectors have a variety of benefits that can improve your home theater viewing experience. Compared to traditional TVs, one of the main advantages of projectors is that they allow you to enjoy a larger screen size for a more immersive viewing experience. Also, you can adjust the screen size and aspect ratio flexibly to suit your preferences and room size. In addition, the projector offers high-quality visuals with vivid colors, sharp details, and excellent contrast. It can provide superior picture quality that rivals commercial cinemas and enable you to create a truly customized home theater.
Choosing the Suitable Projector
There are several types of projectors on the market: LCD (Liquid Crystal Display), DLP (Digital Light Processing), and LCoS (Liquid Crystal on Silicon). Each type has its own advantages and disadvantages.
LCD projectors have excellent color reproduction and clarity, but may have lower contrast ratios compared to other technologies. DLP projectors offer high contrast and smooth motion, but may exhibit a "rainbow effect" in some situations. LCoS projectors offer excellent image quality and high contrast, but also more expensive.
When choosing the perfect projector for your home theater, there are some key factors you need to take into consideration.
First, determine the required projection ratio and distance according to the room size. For example, if the projection ratio is 1.2:1, then the projector can project a 1-meter-long picture if it is 1.2 meters away from the wall. If the projection ratio is 2:1, then the projector must be 2 meters away from the wall to project a 1-meter-long picture. So if you want to project a larger picture in a limited space, then choose a projector with a small projection ratio.
Second, check the projector's resolution, brightness, and contrast. The image quality of 480P and 720P is average. Higher resolutions such as 1080p or 4K can provide clearer and more detailed images. If you want to build a good home theater, choosing 1080p is a more appropriate and economical choice. The brightness of the projector is a very important parameter. It can directly and simply measure the clarity of projected images under different light sources. Brightness is measured in lumens. It can be divided into: you can watch without drawing the curtains during the day, you need to draw the curtains to use it during the day, and you can turn it off at night. Common environments include using it with the lights on and using it with the lights on at night. If the brightness is low, it can only be used at night when the light is low. However, brightness is not always better when it is higher. Brightness that is too high will have a certain impact on color. Contrast affects the depth and richness of colors on the screen.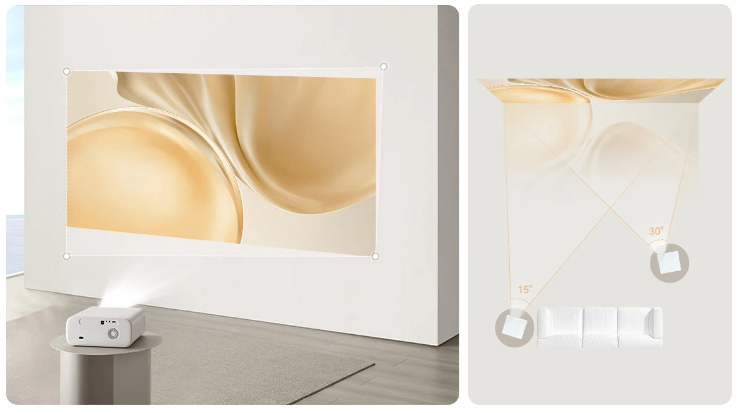 Another indispensable factor is keystone correction. Many times our projector is not installed exactly in front of the middle of the screen. You may place it at the head of the bed or on the side of the sofa. In this way, the projected image will be an oblique trapezoid, which requires trapezoidal correction.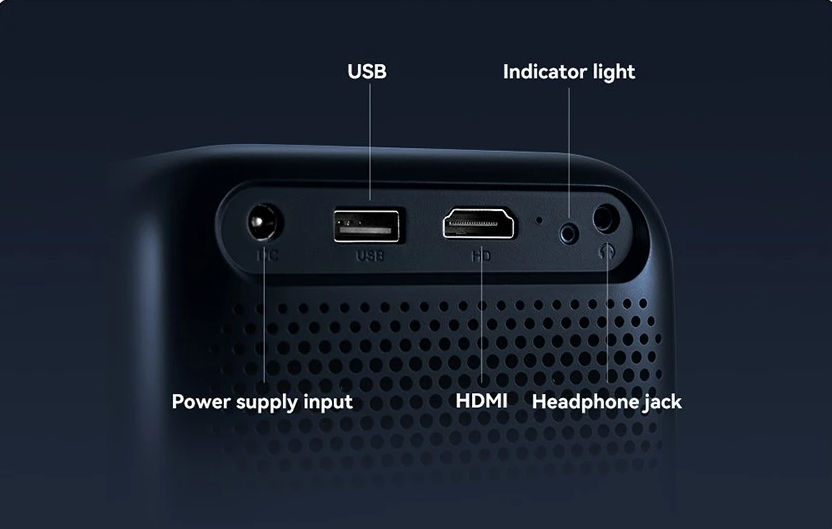 Other factors to consider are connectivity options and compatibility with other devices. Make sure the projector has the required ports to connect a media player, game console, or streaming device. Compatibility with HDMI, USB or wireless connections makes it easier to integrate the projector into your existing home theater setup. In addition, if the projector comes with its own operating system, WiFi, Bluetooth, audio and other functions, it will take your home theater experience to the next level.
Understanding how different projector technologies impact image quality can help you make an informed decision based on your specific requirements. Consider factors such as budget, desired image quality, and any specific features you prioritize when choosing between these projector types.
Comparison of Three Wanbo Projectors
Wanbo X5
The Wanbo X5 projector supports decoding of 4K content, HDR10, 1100 ANSI Lumens and offers a very high contrast ratio of 3000:1. With auto-focus function that eliminates manual adjustments for perfect focus. Compatible with Apple Airplay, Android, and Windows projection, it allows you to seamlessly stream photos, TV shows, games, and online activities from your cell phone to the big screen. With dual-band WiFi 6, offering a more stable and much faster connection.
Wanbo T2 Max (New)
The Wanbo T2 Max (New) LCD projector has 450 ANSI, together with HDR10 decoding, enhances the contrast, and the pictures are clear and natural. 1080P native resolution, high permeability condenser optical lens, brings pure picture visible to the naked eye, with higher contrast and sharpness, and its color saturation has higher natural permeability. It runs on Android 9.0, which brings advantages much like Netflix, full integration of Google functions, and the flexibility to put in extra functions from the Play retailer.
Wanbo TT
The Wanbo TT is a Netflix-certified LCD projector that runs on Linux. With a brightness of 650ANSI Luments. 1920*1080 physical resolution, and perfectly enhances the picture contrast, outstanding in every detail including color with an original paint-perfect experience. HDMI + USB supports connecting to computers, U Disk, Switch, PS5, XBOX, etc. and supports KTV equipment and audio equipment. Offers online access to over 200 Apps from the APP Store for easy access to view online freely without even downloading them.
Wanbo X5
Wanbo T2 Max (NEW)
Wanbo TT
Projection Technology
Single LCD
LCD Full Closed Optical Machine
LCD Full Closed Optical Machine
Lens
Full Glass Coated Lens with High Transmission
Full Glass Coated Lens with High Transmission
Full Glass Lens
Light Source
LED
LED
LED
Brightness (ANSI)
1100
450
650
Resolution
1080P
1080P
1080P
Contrast
3000:1
2000:1
3000:1
Input Interface
HDMI*1/ USB*2/ 3.5mm*1/ AV*1/ DC*1
HDMI*1 / USB*1 / 3.5mm / DC*1
HDMI*1 / USB*1 / 3.5mm*1 / DC*1
Lamp Life (Hours)
20,000
20,000
20,000
Projection Scale
4:3/16:9
4:3/16:9
4:3/16:9
Keystone Correction
Full Auto – Keystone Correction
Four Directional Keystone Correction
Automatic – Up and Down
Four Directional Keystone Correction
Automatic – Up and Down
Proposed Projection Distance (m)
1.3-4.0
1.2-3.0
1.1 -3.3
Proposed Projection Screen Size (inch)
40-120
40-120
40-120
Support System
Android 9.0
Android 9.0
Linux
Memory
1G + 16G
1G + 16G
1G + 8G
Wi-Fi
Dual-Band Wifi 6
Dual-Band Wifi 6
2.4G + 5G
Bluetooth
5.0
4.2
5.1
Focus
Auto-Focus
Auto-Focus
Auto-Focus
Speakers
5W*2
(Independent Digital Power Amplifier)
3W*2 (Independent digital power amplifier / Sound effect improved over 300% with enlarged speaker cavity)
5W*2
(Independent Digital Power Amplifier)
With the right projector, you can enjoy the magic of the big screen in the comfort of your own home. Get ready to elevate your movie nights and create unforgettable moments with your very own home theater.