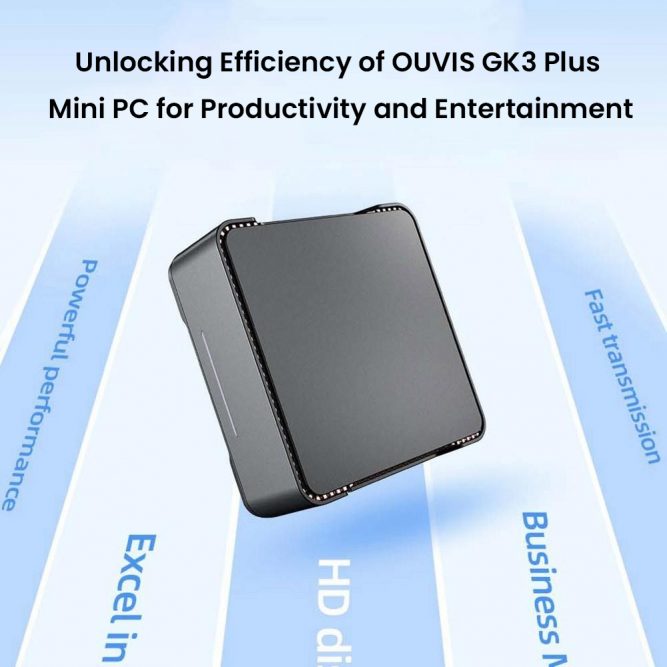 The OUVIS GK3 Plus Mini PC is a compact and efficient computer. It offers the advantages of productivity and entertainment purposes for office workers and students. With its stylish design and powerful performance, this mini PC is the perfect solution for people who are looking for a space-saving and high-performance computer. Here are some reasons why you can choose OUVIS GK3 Plus Mini PC to increase your efficiency and creativity at work and study.
Portable and compact
One of the standout features of the OUVIS GK3 Plus mini PC is its compact design. Just a few inches in size, this mini computer is compact and easy to carry without taking up much space. It is ideal for professionals who travel frequently or students who need to take their work with them wherever they go.
Powerful performance
Despite its small size, the OUVIS GK3 Plus mini PC packs a punch in terms of performance. Powered by 12th generation Intel Alder Lake-N95 processor with 3.4GHz max frequency, this mini PC can handle demanding tasks with ease. Whether you're working on complex spreadsheets, editing videos, or running multiple applications simultaneously, you can rely on GK3 Plus to deliver smooth, lag-free performance.
Good viewing experience
In addition to powerful performance, the OUVIS GK3 Plus mini PC offers an enhanced and wonderful viewing experience. With support for triple displays and 4K output, you can enjoy stunning visuals and immerse yourself in your favorite movies, TV shows, or games. High-quality graphics ensure crisp details and vibrant colors, giving you an entertainment experience like never before.
Large memory
This mini PC comes with 8GB/16GB DDR4 RAM and 256GB/512GB SATA SSD. You can quickly switch between different applications and achieve fast and efficient storage. SSDs not only provide ample space to store files and documents but also ensure quick access to them. With faster startup times and near-instant file transfers, you can save time and stay productive and efficiency throughout your workday.
Convenient connectivity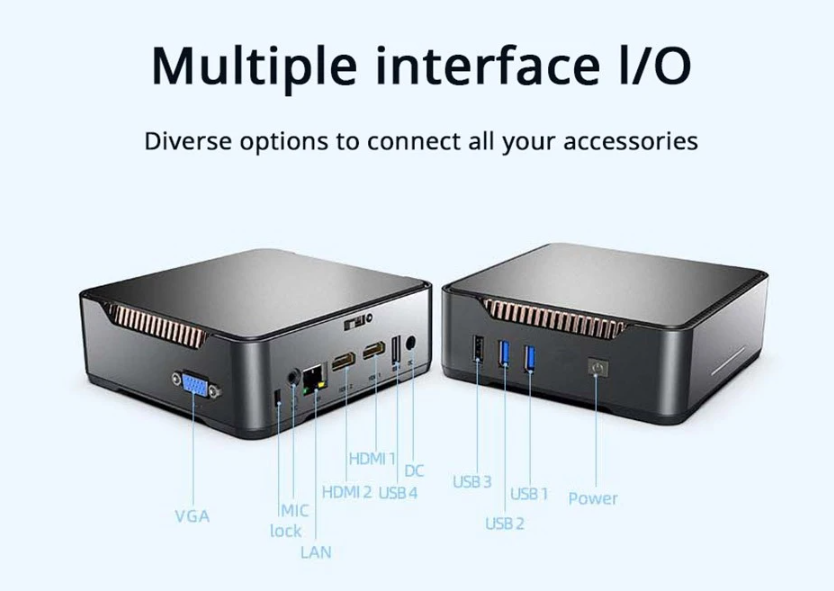 Additionally, OUVIS GK3 Plus Mini PC offers multiple connectivity options. With built-in Wi-Fi5 and Bluetooth 4.2, you can easily connect to wireless devices and networks. Also you can easily pair this mini PC with a wireless keyboard, mouse, speakers, or other peripherals without messy cables. And it allows you to connect to the Internet without wire, giving you flexibility for setting up workstations or entertainment equipment.
Plus, its versatility extends beyond productivity and entertainment. The GK3 Plus Mini PC is also suitable for educational purposes. Students benefit from its portability and powerful capabilities for research, paper writing, and project collaboration. Its compact design allows it to be installed even in a small dormitory or study space.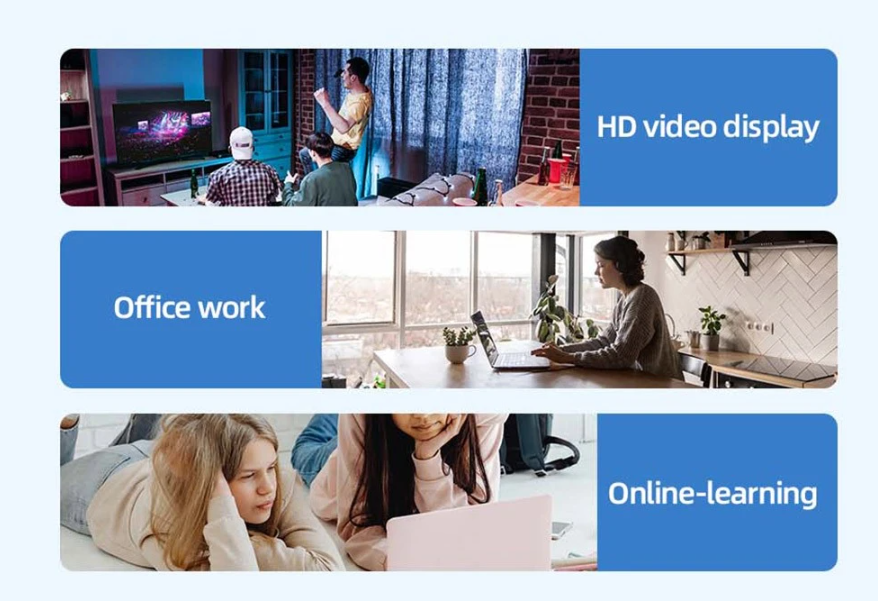 All in all, the OUVIS GK3 Plus Mini PC is an excellent device that combines compactness with efficiency. It is designed to cater to the needs of technology enthusiasts, professionals and students. For its powerful performance, enhanced viewing experience, versatility and connectivity options, this mini PC is a reliable companion. It will help you unlock new levels of productivity and entertainment. Upgrade your computing experience now!