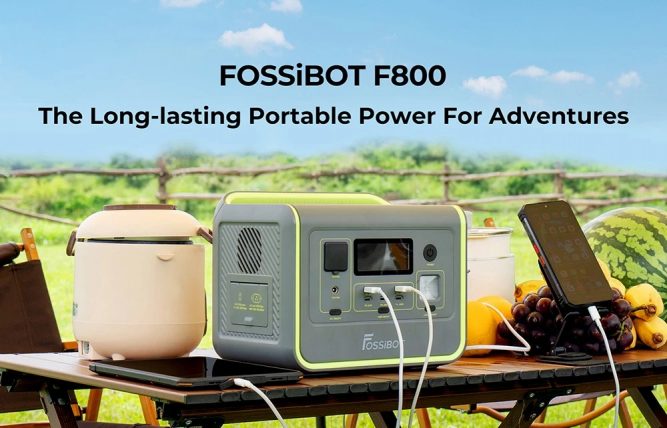 Large-capacity power stations can provide you with sufficient power supply during long journeys, but such power stations are generally larger in size and difficult to transport. If you just like to go on a short camping trip with friends on the weekends, then the FOSSiBOT F800 portable power station can definitely meet your needs. This power station is equipped with a 512Wh lithium iron phosphate battery, 800W AC output, and a maximum solar input of 200W. Best of all, it's incredibly portable. Whether you're going camping, experiencing a power outage, or just need portable power on the go, the FOSSiBOT F800 can help you.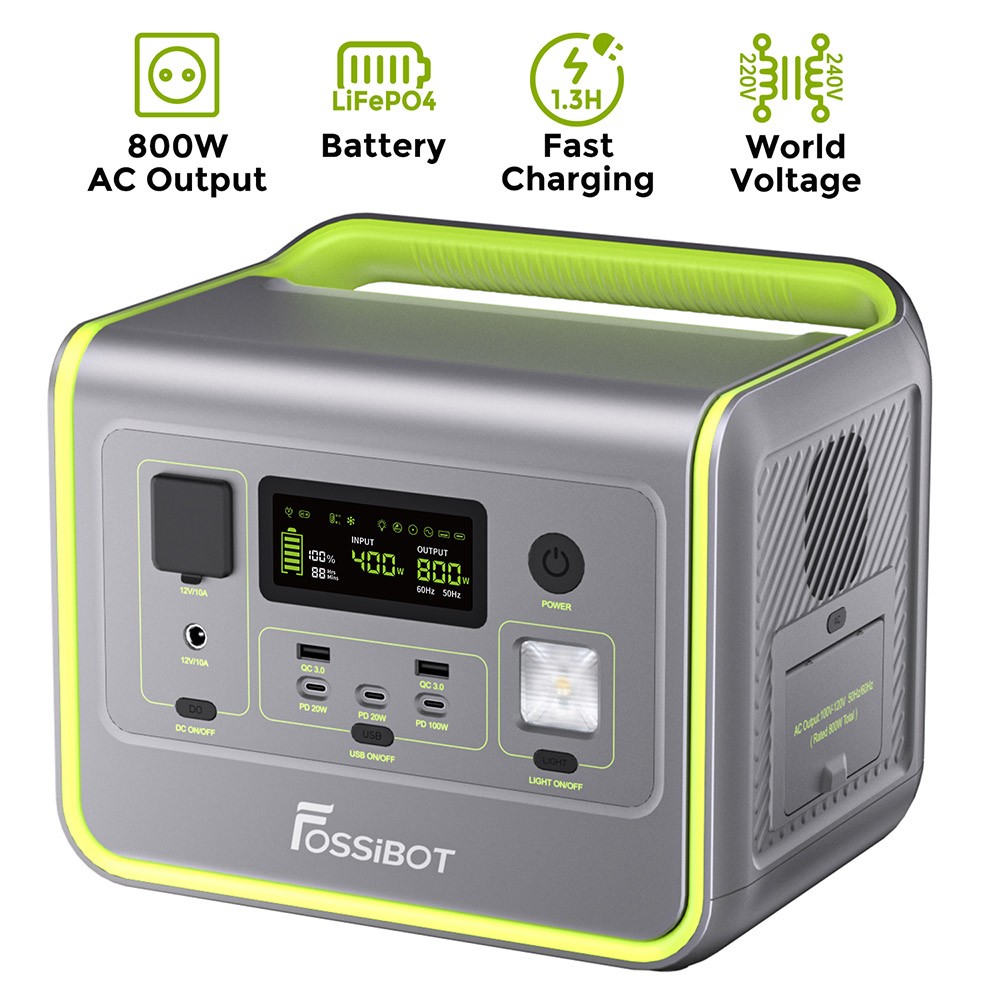 Long-lasting Battery and Fast Charging
The FOSSiBOT F800 outdoor power supply is equipped with extremely durable LiFePO4 batteries that can provide reliable power for up to ten years. This means you can enjoy outdoor activities without having to worry about sudden battery damage. Whether you're camping in the wilderness or spending a day at the beach, this power station has you covered.
The 512Wh battery capacity is enough to power your day of outdoor partying, and it will run almost all your electronic devices. In addition, this outdoor power station has fast charging capabilities. With its bidirectional inverter technology, the power station can be fully charged in 1.5 hours using an AC charging cable. So you can get back to your outdoor adventures in no time.
Multiple Ways to Recharge
One of the standout features of the FOSSiBOT F800 is its multiple charging options. It can be charged by solar panels, making it an excellent choice for off-grid adventures. Simply connect a compatible solar panel and harness the sun's energy to charge your power station. With a maximum solar input power of 200W, this power station can be fully charged in 2.5 hours.
Apart from solar charging, the FOSSiBOT F800 power station can also be charged using a wall charger or a car charger, which provides flexibility for a variety of situations and locations. Whether you're at home, on the road, or out in nature, you can quickly charge your power station with these convenient options. It is worth mentioning that using 200W solar charging and 400W AC charging simultaneously can fully charge the FOSSiBOT F800 outdoor portable power station in 1.2 hours, which is the fastest charging method.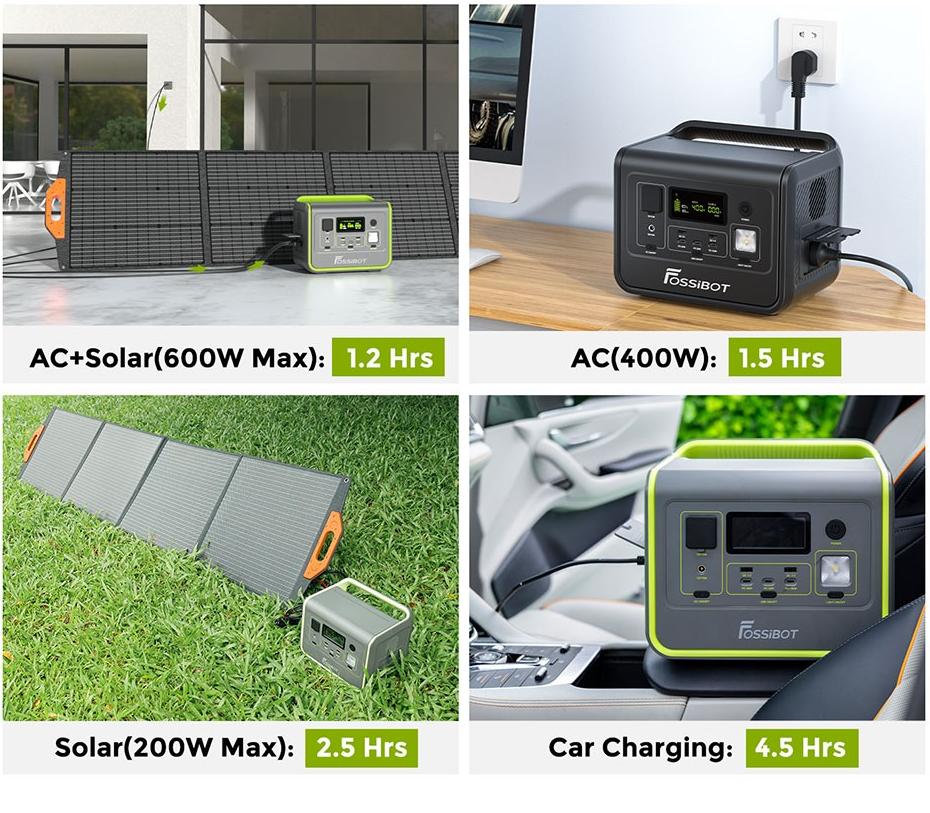 Useful Additions for Outdoor Use
Useful additional features can provide you with more convenience during outdoor activities. The FOSSiBOT F800 solar generator features adjustable brightness LED lights, allowing you to illuminate your surroundings during nighttime activities or during power outages. In addition, the power station is equipped with a user-friendly LCD display. The display provides real-time information on battery level and charging status, which ensures you always know what's going on at your power station and can better enjoy your outdoor adventures.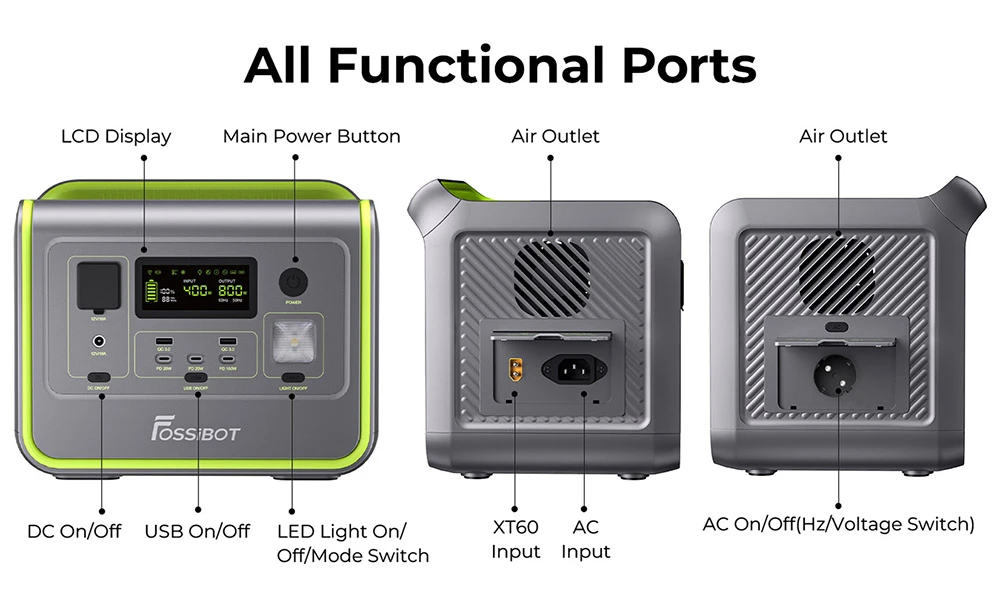 The Perfect Companion for Your Short-Term Adventures
The FOSSiBOT F800 is designed with user-friendliness in mind. Just plug in your device and turn on the charging station to get started. Durable construction, convenient design, versatility, and large battery capacity make it perfect for any powering need for outdoor enthusiasts, campers, RV owners, and homeowners alike.
With multiple charging methods and fast charging capabilities, the FOSSiBOT F800 outdoor power supply ensures you always have reliable power. Adjustable LED lights offer a variety of lighting options for different situations, while a user-friendly LCD display lets you know the battery level and charge status to better plan for your camping trip. Don't let power limitations stop you from enjoying your short-term adventures. Choose FOSSiBOT F800 800W Portable Power Station to start your weekend trip!