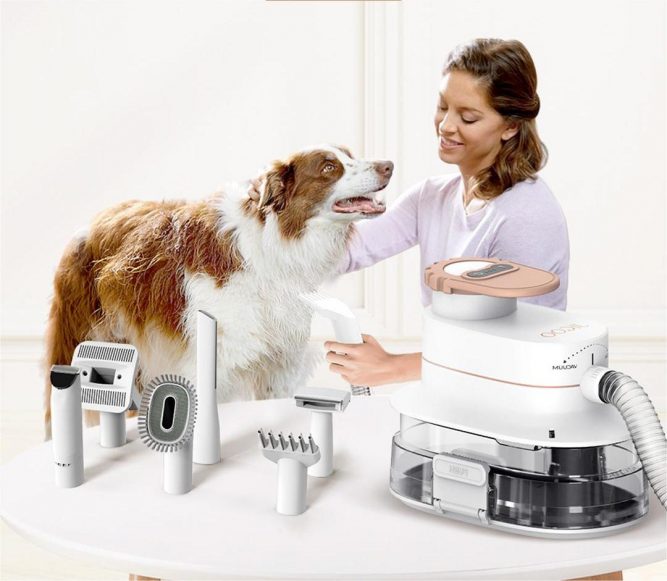 JIGOO P300 11-in-1 pet grooming vacuum kit is a multifunctional tool that combines efficient pet grooming and vacuuming into one. With its comprehensive range of accessories, this kit provides a complete solution for all your pet grooming needs. Beyond that, it's designed with safety and ease of use in mind, ensuring a comfortable grooming experience for you and your pet.
All-in-One Grooming and Vacuuming
JIGOO P300 pet grooming kit combines efficiency and convenience, which allows you to comb your pet's hair while using its powerful vacuum function to collect any loose pet hair. With the all-in-one solution, you save time and energy by eliminating the need for multiple tools and equipment, while ensuring a perfect grooming experience for your furry friend. Say goodbye to endless sweeping or sticky lint rollers. With the JIGOO P300, you can enjoy a cleaner home while keeping your pets looking their best.

Customizable Trimming Options
Equipped with guide combs of four different sizes: 6mm, 12mm, 18mm, and 24mm, the JIGOO P300 pet grooming kit allows pet owners to choose the desired hair trimming length for their pets. Whether you prefer a shorter trim or a longer, more natural look, the JIGOO P300 has you covered. Flexibility design allows you to implement different grooming styles and adapt to your pet's changing needs. The versatility of this dog grooming vacuum kit goes beyond hair-length options. It can be used on dogs and cats and adapts to different coat types. Also, it is designed with a quick drying function, which can blow and heat at the same time to achieve the effect of drying pet hair.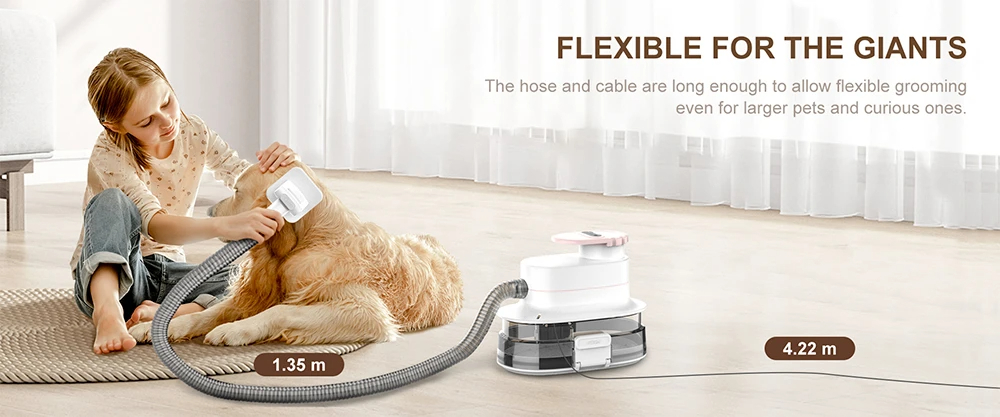 Large Dust Cup, Effectively Collect Hair
The 4L dust cup capacity allows you to comb for a long time without frequent emptying. This means fewer distractions and more time spent grooming your pet. Of course, emptying the trash can is very easy. The JIGOO P300 pet grooming vacuum kit is designed with an easy-to-use hair treatment process that avoids direct contact with pet hair, minimizing mess and ensuring cleanliness. You simply press the release button to remove all collected dust and hair.

3-Speed Mode for Optimal Performance
With the ability to adjust the intensity of vacuuming, pet owners can choose from 3 speed modes based on their pet's needs. The gentle grooming mode will never scare your pet. If you want stronger suction to clean pet hair faster, you can choose medium speed or high speed mode. Some pets may experience anxiety or sensitivity during grooming. JIGOO P300's low speed mode is specially designed to cater to these sensitive pets. The lower suction mode is very quiet, and this mode can provide a stress-free grooming experience for your lovely pets.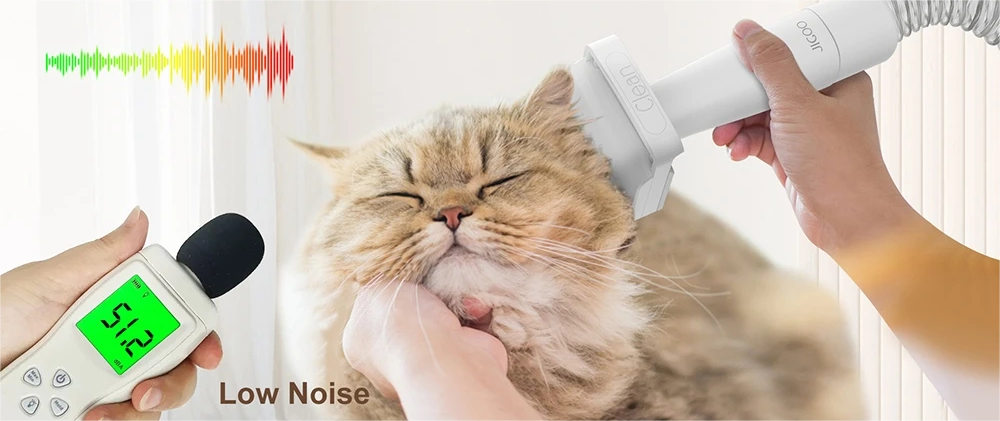 Safe and Easy-to-Use Design
When grooming your beloved pet, their safety is of the utmost importance. JIGOO P300's trimmer and grooming tools feature smooth and rounded edges, ensuring a comfortable grooming experience for your furry friends. Plus, its simplicity of operation makes it suitable for pet owners of all experience levels. The controls are intuitively placed and easy to use, allowing you to navigate through the different settings without confusion. Both the hose and cord are designed to be long enough to accommodate larger pets.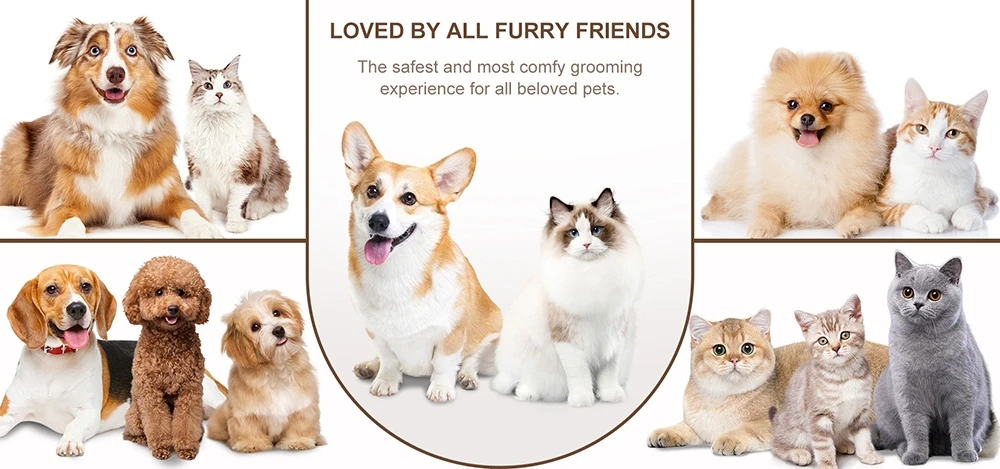 Right now, this pet grooming vacuum kit is promoted at American Warehouse, so you can take them home for just $119.99! The deadline for the event is November 8th. If you happen to need a pet grooming tool to keep your furry child clean, the JIGOO P300 is definitely a very affordable choice!
https://promotion.geekbuying.com/promotion/jigoo_p300_pet_grooming_vacuum