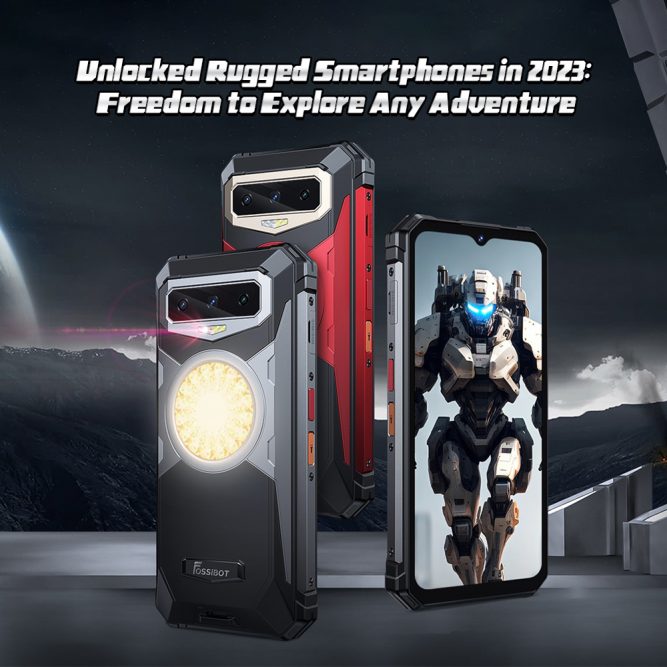 Introduction
As technology advances, rugged smartphones are becoming increasingly popular among adventurers and professionals working in demanding environments. These devices can withstand harsh conditions such as drops, shocks, extreme temperatures, and even underwater immersion. Whether you're an avid hiker, mountain biker, or someone who just loves spending time in nature, having a rugged smartphone that's built to withstand the elements is essential.
These devices are made of reinforced frames and shock-absorbing materials to protect them from damage caused by drops or bumps. Rugged smartphones are highly waterproof, making them ideal for outdoor activities like kayaking, fishing, or even just lounging by the pool without having to worry about accidental spills or splashes damaging your device. Furthermore, the outdoor smartphone comes with a powerful processor and a durable battery that ensures smooth performance even in challenging conditions. Whether you're using GPS to navigate remote trails or taking stunning adventure photos and videos, these devices have you covered.
If you're an outdoor enthusiast or tech-savvy person looking for a smartphone that can keep up with your adventurous lifestyle, check out this blog post about rugged smartphones in 2023. We'll take a deep dive into their unique features and specs so you can make an informed decision when choosing the right gear for your outdoor adventures.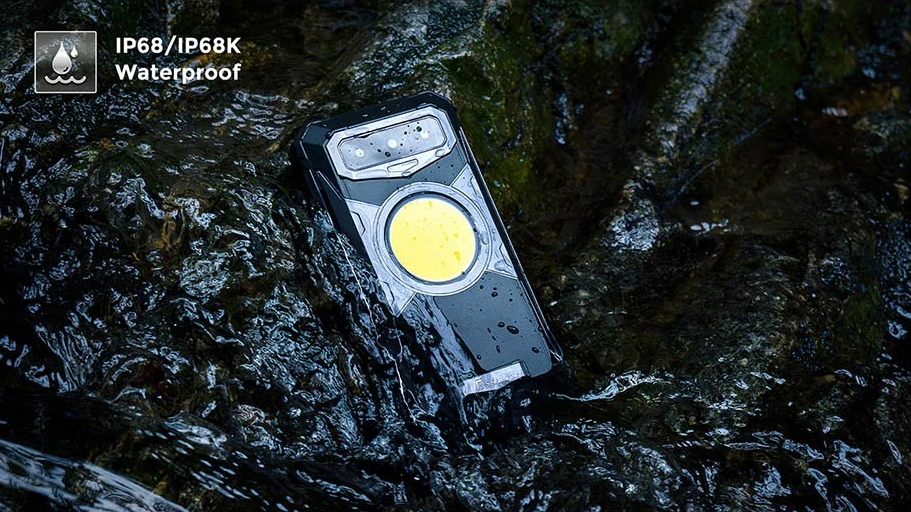 Top Rugged Android Smartphones in 2023
When it comes to rugged Android smartphones in 2023, there are a few top contenders that stand out for their durability and performance. They are loved by many users for their high-quality configuration.
FOSSiBOT F102 Unlocked Rugged Smartphone
FOSSiBOT F102 rugged smartphone adopts the latest technology and is waterproof, dustproof, and drop-proof. It can be used in harsh environments. This cellphone is also equipped with an advanced MediaTek Helio G99 6nm processor, Android 13.0 system, and 12GB RAM + 256GB ROM storage, providing users with a smooth operating experience and fast processing capabilities. Additionally, it features a 495-lumen adjustable camping light, 108MP rear main camera, Sony IMX616 32MP front camera, 20MP night vision camera, 6.58-inch touchscreen, and 120Hz refresh rate. The configured 16500mAh battery capacity and 33W fast charging function allow you to use your smartphone outdoors for a longer period of time. What's even more convenient is that this outdoor smartphone supports fingerprint or face recognition so that unlocking the phone is no longer limited to a password.

OUKITEL WP26 Rugged Smartphone
Similarly, the OUKITEL WP26 outdoor smartphone also features IP68/IP69K and MIL-STD-81OH certified waterproof, dustproof, and drop-proof. Its camping light has five adjustment modes and 1200 lumens, allowing you to enjoy a bright view at night. In terms of battery life, the OUKITEL WP26 outdoor rugged cellphone is not to be outdone. It has an impressive 10000mAh capacity to ensure long-lasting use even during long-distance travel. If you want to capture stunning photos and videos outdoors, the 48MP rear camera, 20MP night vision camera, and 16MP front camera designed by OUKITEL WP26 can definitely meet your needs. In addition to ruggedness and camera capabilities, powerful processing power is a huge plus. With the MediaTek Helio P90 processor, Android 13.0 system, and ample 16GB RAM + 256GB ROM storage, multitasking and running outdoor-related applications will be a breeze.
OUKITEL WP21 Rugged Smartphone
The most surprising design of the OUKITEL WP21 outdoor rugged smartphone is the 1.32-inch round smart rear display. This small rear display allows you to check the time, notifications, incoming calls, control music, take selfies, and more. It is a very convenient and unique design. The OUKITEL WP21 smartphone has a MediaTek Helio G99 processor, 12GB RAM + 256GB ROM storage, IP68/IP69K waterproof, dustproof, and shockproof functions, and an Android 12 operating system. When it comes to photography, it offers excellent camera quality as well. The 64MP rear ultra-clear camera captures colorful and detailed images, allowing you to document your adventures with stunning clarity. Battery life is another highlight of the OUKITEL WP21. The 9800mAh battery capacity and 66W super fast charging technology allow you to stay connected during long outdoor trips.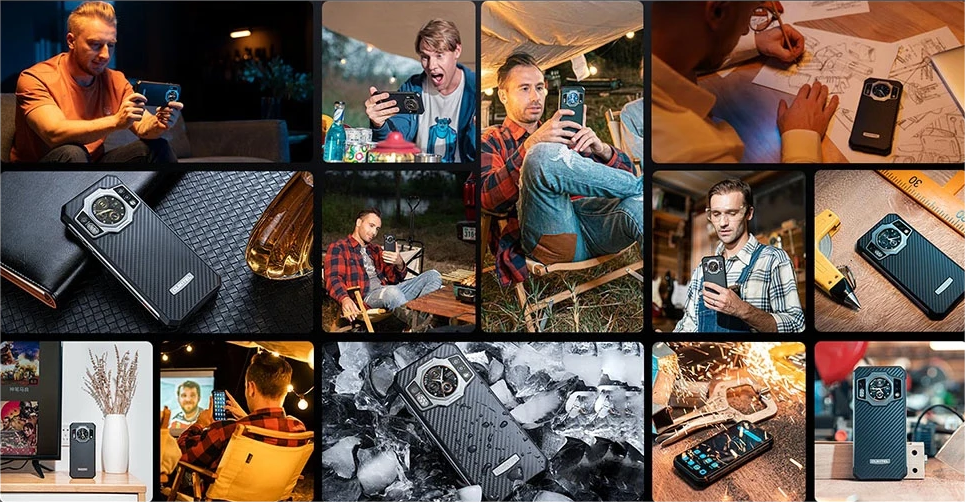 OUKITEl WP28 Rugged Smartphone
OUKITEl WP28 rugged phone has a 6.52-inch display, 15GB RAM + 256GB ROM storage, a 10600mAh large-capacity battery, a 48MP rear camera, and an Android 13.0 operating system. But these are not the biggest highlights of this smartphone. What attracts users the most is the special glove mode function, which allows the screen to respond even when wearing gloves. Therefore, you can easily operate the smartphone without taking off your gloves during the cold winter months. Similar to other rugged phones, it can withstand drops, shocks, and extreme temperatures without affecting its functionality. In addition, its price is relatively favorable, making it suitable for outdoor enthusiasts with a limited budget.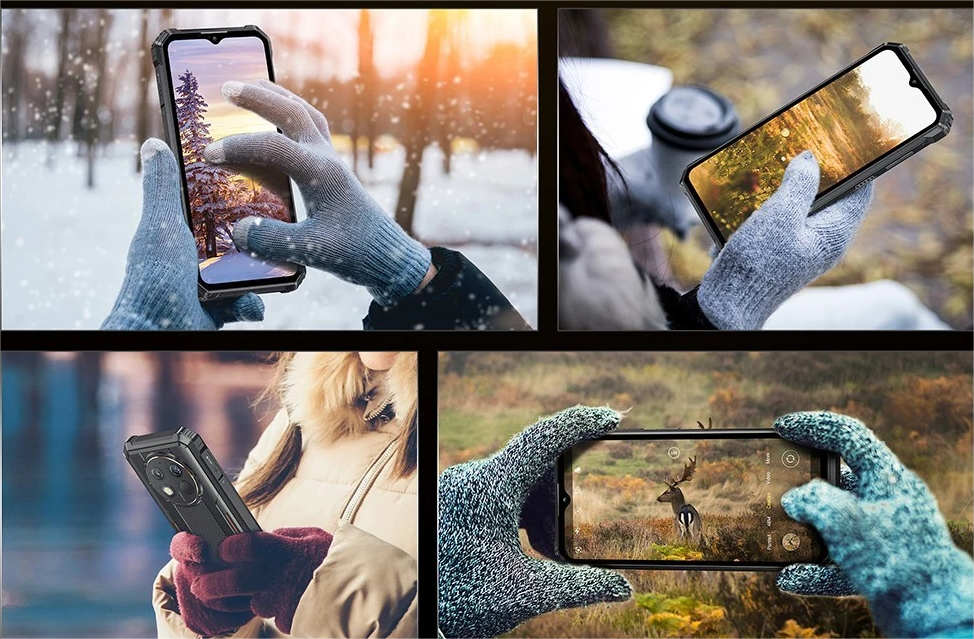 Guide for Investing in a Rugged Smartphone
To ensure you choose the right equipment for your outdoor adventure, here are a few factors to consider:
Battery Life
Battery life is a crucial consideration when choosing a rugged smartphone, especially if you regularly take long outdoor trips. Look for devices with long-lasting battery capacity to meet your power needs. This will ensure you stay connected and can use basic functions even when you're out of power for extended periods of time.
Camera Quality
For outdoor enthusiasts who love to capture memories of their adventures, camera quality is an important factor to consider. You should choose a rugged smartphone with a high-resolution camera and advanced image processing technology. These features will allow you to capture stunning photos and videos even in challenging environments, ensuring you can record your experience in clear detail.
Processor
Processor plays a vital role in the performance of a rugged smartphone. It determines how smoothly the device runs, especially when multitasking or using outdoor-related apps like GPS navigation or fitness tracking apps. Choose a device with a fast processor and ample storage, and you'll have a better outdoor adventure.
Durability
For all outdoor rugged mobile phones, waterproof, dustproof, and drop-proof performance are basic configurations. These functions need to undergo strict level testing so that users can use them correctly. With these features, your outdoor smartphone will not be affected by rain, dust, accidental bumps, or drops, greatly reducing the possibility of damage to the cellphone.
Comparison of Top Rugged Smartphones
To help you make an informed decision, let's take a look at the performance comparison of some of the top rugged smartphones launching in 2023: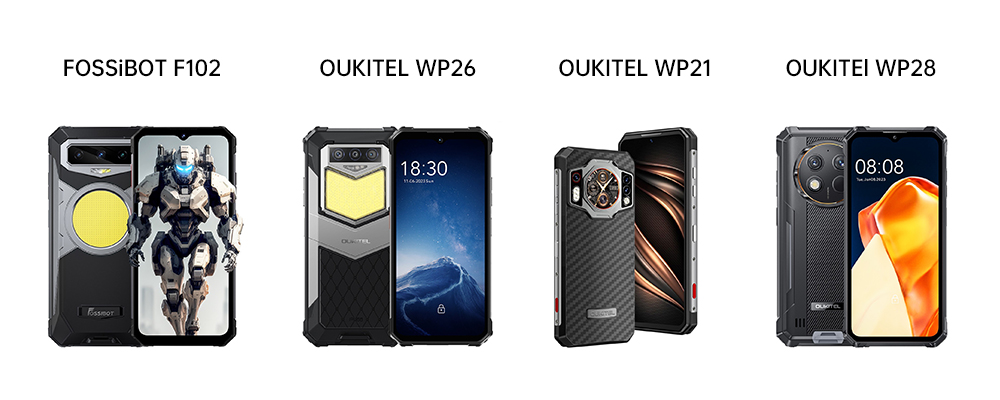 Model
FOSSiBOT F102
OUKITEL WP26
OUKITEl WP21
OUKITEL WP28
Operating System
Android 13.0
Android 13.0
Android 12
Android 13.0
CPU
MediaTek Helio G99, Octa-core
MediaTek Helio P90,
Octa-core
MediaTek Helio G99, Octa-core
USM9230, Octa-core
Storage
12GB RAM + 256GB ROM, up to 8GB RAM expansion
8GB+8GB (RAM) + 256GB (ROM)
12GB RAM + 256GB ROM
8GB+7GB (RAM) + 256GB (ROM)
Camera
32MP Front Camera, Rear triple camera (108MP + 20MP infrared night vision + 5MP macro)
16MP Front Camera
48MP Rear Camera
20MP Night Vision Camera
2MP Macro Camera
20MP Front Camera
64MP Rear Camera
2MP Macro Camera
20MP Night Vision Camera
5MP Front Camera
48MP Rear Camera
2MP Macro Camera
Display
6.58-inch
6.58-inch
6.78-inch
6.52-inch
Battery
16500mAh
1000mAh
9800mAh
10600mAh
Fast Charging
33W Fast Charging
18W Fast Charging
66W Fast Charging
18W Fast Charging
Camping Light
495 lumen, 3 modes
1200 lumen, 5 modes
/
/
OTA
support
support
support
support
NFC
support
support
support
support
Sound Amplifier
Stereo dual speakers
/
/
/
Unlock Method
Fingerprint or Face ID
Fingerprint
Fingerprint
Fingerprint
Transmission Function
Navigation: GPS, Glonass, Beidou, Galileo, QZSS
WiFi: 2.4G 802.11b/g/n, 5G 802.11a/n
Bluetooth: BT 5.2
Navigation: GPS, Glonass, Beidou, Galileo, QZSS
Wi-Fi: 2.4G/5.0G
Bluetooth: BT5.1
Navigation: Beidou, Galileo, GLONASS, GPS
Wi-Fi: 2.4G/5.0G
Bluetooth: BT5.2
Navigation: GPS, Glonass, Beidou, Galileo, QZSS
Wi-Fi: 2.4G/5.0G
Bluetooth: BT5.0
Glove Mode
/
/
/
support
Rear-Screen Design
/
/
Yes, 1.32-inch
/
When comparing these top unlocked rugged smartphones, consider their unique features, specs, and prices based on your personal needs and preferences. Whether it's battery life, camera quality, processing power, or additional features like expandable storage or design aesthetics, choose the device that best meets your requirements.
Conclusion
When choosing a rugged smartphone, it's essential to consider factors like battery life, camera quality, and processor. Battery life is critical for extended outdoor travel, ensuring you stay connected even when you're away from a power source. The camera quality enables you to capture stunning adventure photos and videos, preserving memories in vivid detail. The processing power ensures smooth performance, whether you're multitasking or running resource-intensive outdoor-related applications.
By investing in a rugged smartphone that matches your specific needs and preferences, you can embark on any outdoor adventure with confidence, knowing your device can handle the challenges along the way. Whether you're hiking rugged terrain, kayaking rivers, or exploring extreme climates, these devices are built to help you enjoy your trip.