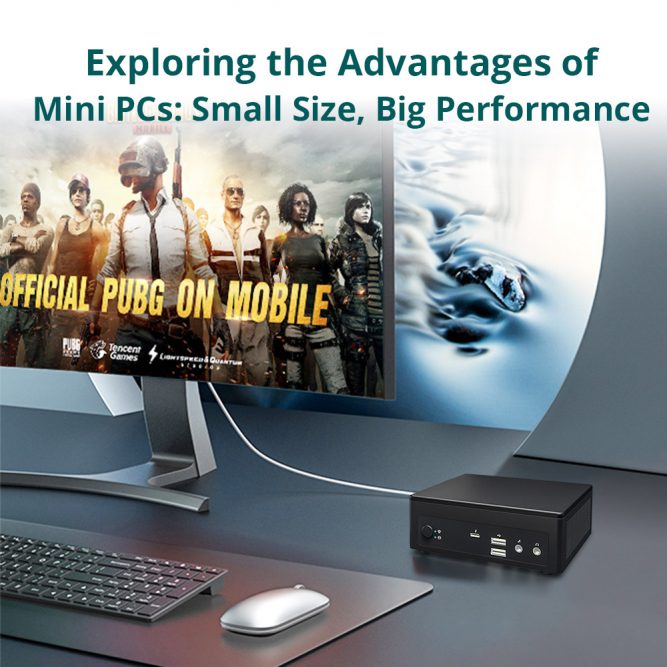 Preface
With the advance of technology and the increasing demand for portability, mini PC, as a small and portable computer device, has gradually attracted people's attention and welcome. Back to 2010, the mini PCs had gained great popularity. They boast smaller sizes and lower power consumption compared with traditional desktop PCs and laptop, while handling more complex tasks than tablets. In general, They boast smaller sizes and lower power consumption, which can meet the basic needs of people in office, and entertainment.
The Advantages
As time goes on, the functions and performance of mini PC have been improved a lot, and they have plenty of strengths that desktops and laptops can't beat like:
Compact size
Low energy consumption
Easy to install and maintain
Flexibility and customizability
Low noise
Good heat dissipation
Multipurpose application
Technical Features
CPU
Intel Core Series: The popular Intel processor models are Core i3, I5, i7, and i9. They feature with powerful performance and multi-core processing for multitasking.
AMD Ryzen Series: AMD Ryzen processors are also ordinary, containing models such as Ryzen 3, Ryzen 5, Ryzen 7, and Ryzen 9. AMD Ryzen CPU provide excellent multi-threaded performance and high-speed computing ability.
Intel Pentium Series: Intel Pentium processors are applied for general office and light multimedia applications. They deliver balanced performance and energy efficiency for affordable mini PCs.
Intel Celeron Series: Intel Celeron processors are ideal for basic office tasks and light applications at an affordable price for low power and budget-friendly mini PCs.
RAM and ROM
Memory (RAM): It's typical that mini PCs have memory capacities ranging from 4GB to 16GB. The smaller amount of memory is suitable for basic office tasks and light multimedia applications, while the larger capacity is suitable for more complex tasks such as graphic design, video editing, or multitasking.
Storage Capacity: The storage capacity of a Mini PC contains a solid-state drive (SSD) and a mechanical hard drive (HDD). SSDs come with faster read and write speeds and better performance, but typically have smaller capacities, typically between 128GB and 1TB. On the contrary, Mechanical hard drives typically have larger capacities that provide more storage, typically between 500GB and 4TB, while have slower read and write speeds.
Graphics Performance
Integrated Graphics: quite a lot mini PC install integrated graphics, which is a graphics processing unit (GPU) integrated into the processor. Integrated graphics typically provide basic graphics performance for general office tasks, web browsing, and light media applications.
Discrete Graphics: Some high-end mini PC models are equipped with discrete graphics, a dedicated graphics processing unit separate from the processor. Discrete graphics cards typically have greater graphics performance and are capable of handling more complex graphics tasks, such as gaming, graphic design, and video editing.
GPU: The graphics performance of a mini PC also depends on the GPU model and specifications it uses.For example, some Mini PCs may have GPUs from the newer NVIDIA GeForce or AMD Radeon series, which have higher performance and more graphics power.
Operating System
Windows: As the most widely applied operating system, Windows provides extensive application support and a user-friendly interface. Now, it has upgraded to Windows 11. Numerous mini PC come with Windows operating system pre-installed, making them easy to use and compatible with a wide range of software.
Linux: Linux is an open source operating system with several distributions to choose from, such as Ubuntu, Fedora, Debian. Popular among developers and technophiles, Linux offers a high degree of customization and flexibility, and can run a variety of open-source software and tools.
Connection and Extension
USB Ports: It's common that mini PC are equipped with multiple USB ports for connecting devices such as mice, keyboards, printers, external storage devices, etc. The USB interface has a wide range of compatibility and can connect a variety of devices.
HDMI Ports: Mini PCs typically have an HDMI or display port interface for connecting to an external monitor or HDTV. This enables the users to expand the work range and enjoy high quality media content.
Wireless Connection: Mini PC supports wireless network connectivity, such as WiFi and Bluetooth. It allows users to surf the Internet, connect to Bluetooth devices, and transmit data.
Ethernet Port: Many Mini PCs are equipped with an Ethernet port for wired network connections. It is helpful for tasks that require a more stable and fast network connection, such as large file transfers or network games.
Extension Ports: A few mini computer offer extension ports like PCle port and M.2 port for inserting extra expansion cards such as discrete video cards, sound cards, network adapters, etc. As a result, it offers more advanced features and performance.
Audio Jack: Mini PC usually comes with earphone and microphone jack for users to connect audio devices.
Recommend to Buy
BMAX B6 Plus Mini PC
As a powerful mini PC under BMAX brand, B6 Plus is powered by Intel Core i3-1000NG4 processor, which gives a base frequency of 1.1GHz and a burst frequency of 3.2GHz. The high performance helps you challenge all kinds of difficulties. It runs on the latest Windows 11 OS, and provides a user-friendly interface. With 12GB LPDDR4 RAM and a 512GB SSD, BMAX B6 Plus mini PC has ample storage space and ensures smooth multitasking capabilities. It has abundant ports for various connection including 3 USB3.0 ports, a type-C port, 2 HDMI ports, an Ethernet port and a 3.5mm headset jack. The Intel Iris Plus graphics card, with up to 46 execution units and a frequency of up to 900MHz, supports three displays via HDMI 2.0b x 2/type-C, and supports 4K@60Hz video signal output.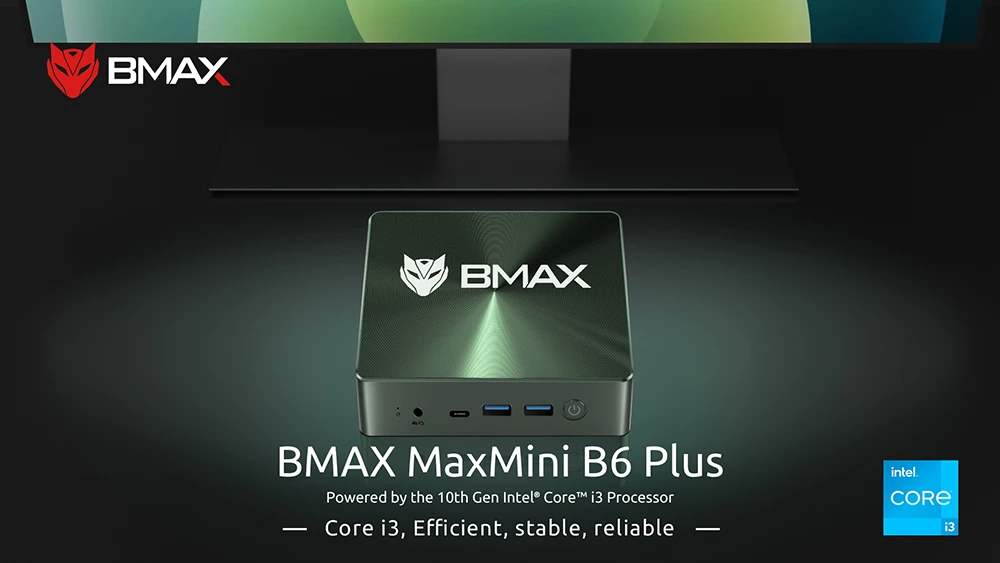 OUVIS AMR5 Mini PC
OUVIS AMR5 is more than powerful. If you're looking for a gaming Mini PC, OUVIS AMR5 gaming mini computer is a great choice. Powered by AMD Ryzen 7 5700U, it features 8 Cores and 16 Threads, with a base clock of 1.8GHz and a max boost clock of up to 4.3GHz. can handle anything the most intense games can throw at it! With up to 16GB of DDR4-2666 RAM and 2x M.2 SSDs to accelerate load times and nearly double the throughput of a single drive, you can upgrade your Mini PC to a maximum of 64GB (2x32GB) of dual-channel DDR RAM and NVME/NGFF SSDs up to 4TB (2x2TB). With up to 512GB of storage space, you can have your favorite games ready to rock n' roll! It supports 3 different modes to suit your needs. Silent mode reduces the fan sound to as low as 38db and reduces the power of the mini PC to 10-15W for quiet streaming or light work, while Auto mode uses 15-20W of power and is ideal for medium work or entertainment projects. Performance mode, with a power output of 20-25W, offers the most intense gaming experience.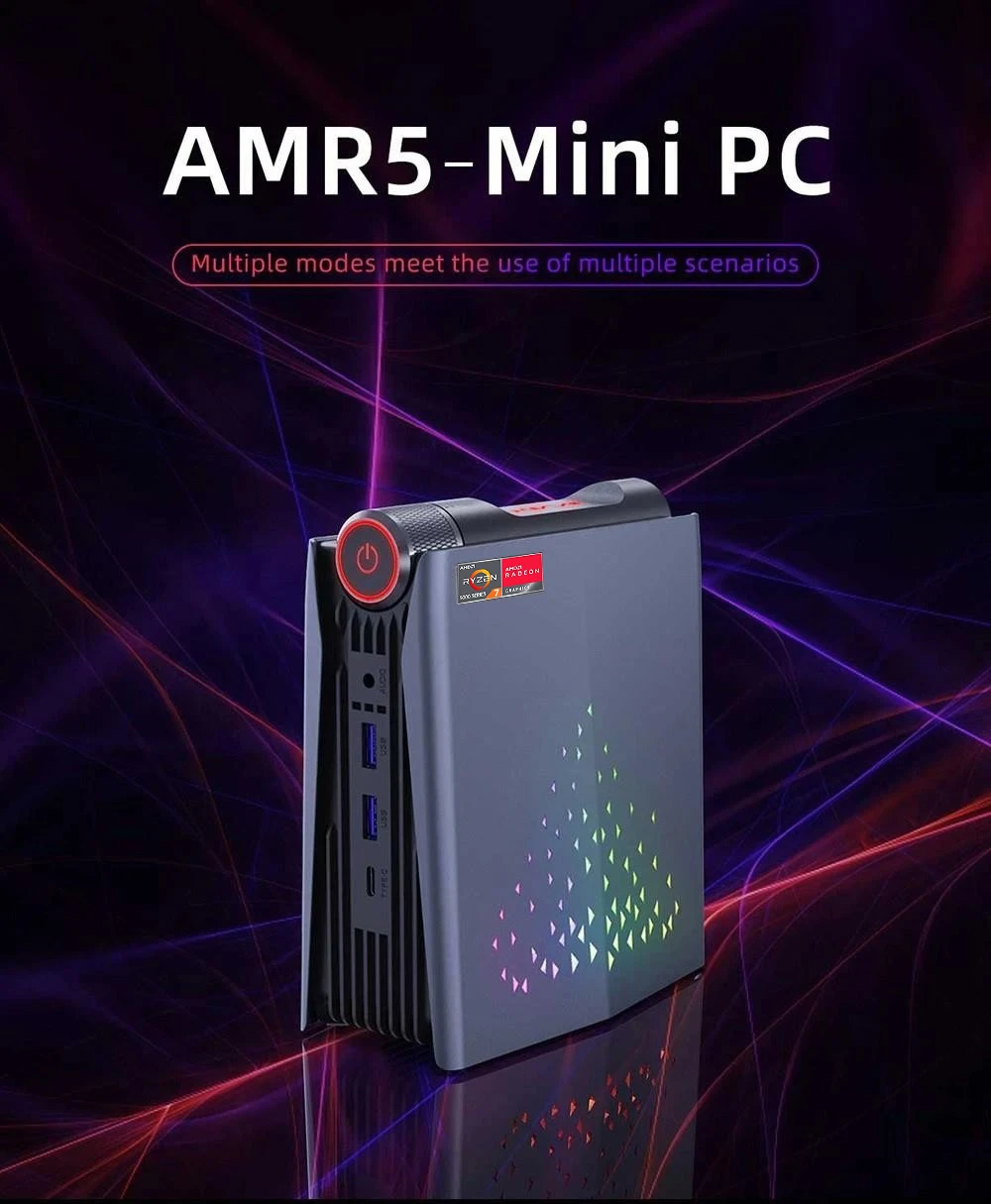 T-bao N100 Mini PC
Powered by the latest 12th Generation Intel Alder Lake processors, which maximum turbo frequency reaches 3.4G, T-bao N100 delivers high performance and efficiency for all your computing needs. It has 8GB DDR5 RAM 256GB SSD storage or 16GB DDR5 RAM 512GB SSD storage to ensure smooth and speedy performance, even when running multiple applications at once. T-bao N100 is pre-installed with Windows 11 Pro, and it offers a modern and user-friendly interface, as well as a range of features and tools to boost your productivity.
To fulfill the demands, T-bao N100 mini PC comes with a few ports, which are 1 USB3.0, 3 USB2.0, 1 3.5mm audio, 1 HDMI2.0, 1 DP, 2 Gigabit Ethernet port. It has a built-in fan for fast hear dissipation while with low noise. This efficient cooling system ensures long-term stable operation of the host.