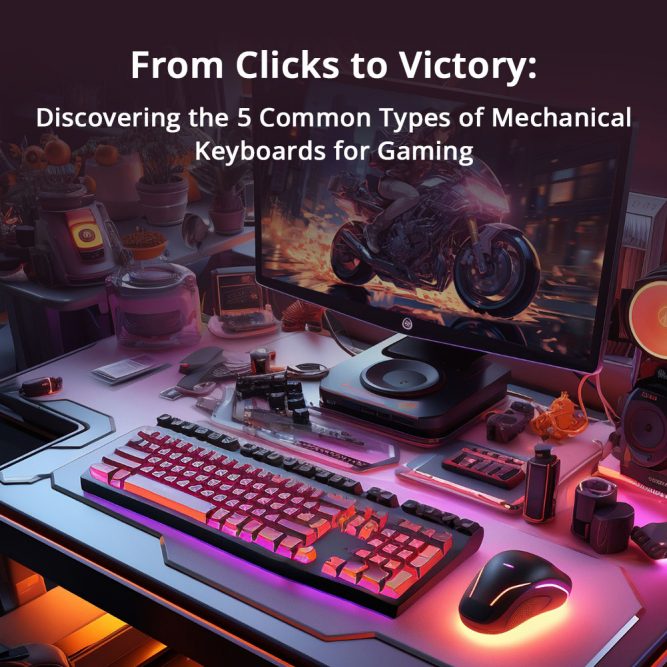 The mechanical keyboards are in high demand among the game players. As the first choice of game players, they can provide faster trigger speed and more reliable key registration, so that players can perform game operations more accurately. Mechanical keyboards boast fast response and customizable keys, which endues players with greater flexibility and personalization options.
The clear trigger points and slight tactile feel of the keys are helpful for reducing erroneous typing and provide a better typing experience. Programmers and writers often use mechanical keyboards to improve their productivity and comfort.
When choosing a mechanical keyboard, there're several points to consider like key switches, accessories, needs and preferences. The followings are some common types of mechanical keyboards.
Red Switch Mechanical Keyboard
The red switch mechanical keyboards are the most common one with the light touch, and they require a lower force to trigger the key. They are suitable for games that require quick keystrokes, such as shooting games. The trigger point of the red switch mechanical keyboard is more linear, and has no obvious trigger feeling, which is suitable for games requiring fast combos.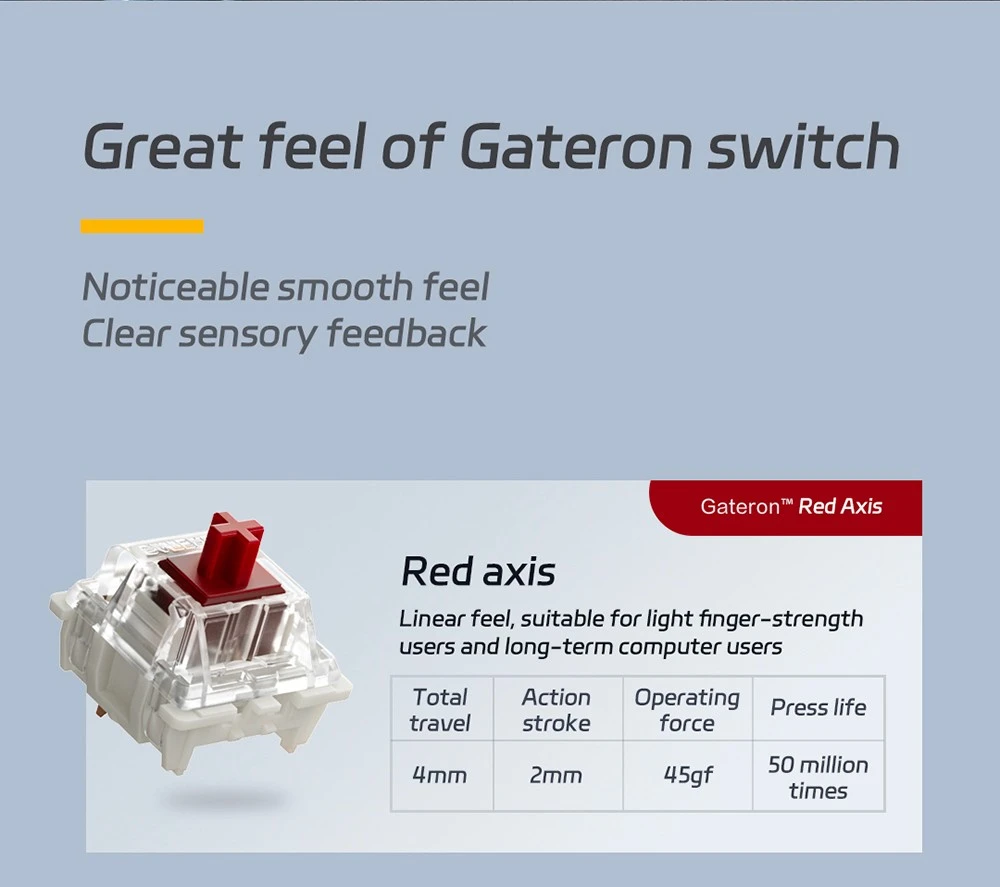 Blue Switch Mechanical Keyboard
Unlike the red switch keyboards, the blue switch mechanical keyboards require a large amount of force to trigger the keys, while having a clear sense of trigger and sound feedback. For games that require precise keystrokes, such as typing games or games that require frequent pressing of specific keys, a blue switch keyboard is the best choice.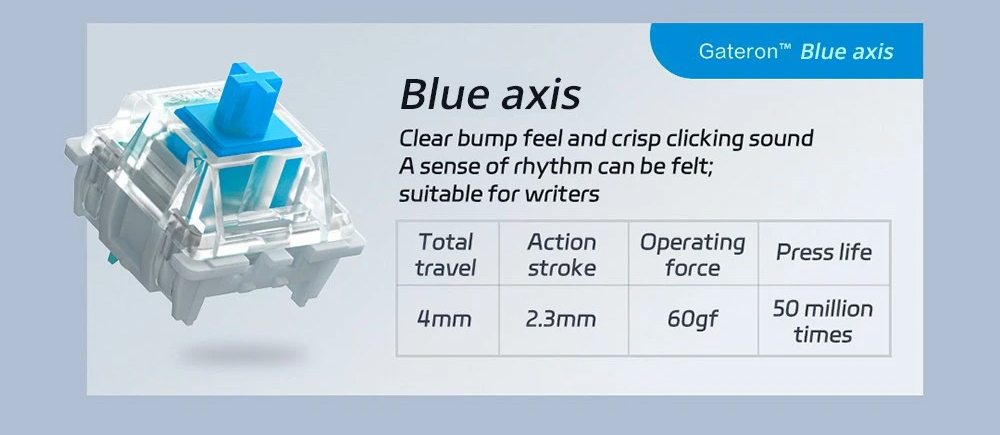 Silent Switch Mechanical Keyboard
Traditional mechanical keyboards often make relatively loud sounds, which could be disruptive for users who need a quiet environment or to share space with others. On the contrary, the silent switch mechanical keyboards adopt different switches to reduce the noise generated when pressing keys. The keyboards add some shock-absorbing material or shock-absorbing structure to the bottom or top of the key shaft to reduce the sound and rebound noise. This type of keyboard is suitable for all kinds of games. The common silent switch keyboards includes Cherry MX Silent Red, Cherry MX Silent Black and Gateron Silent.
Black Switch Mechanical Keyboard
The black switch mechanical keyboards require more force to trigger the keys, the trigger point is more linear and there is no obvious trigger feeling. The keyboards are suitable for games that require holding down a key for a long time, such as role-playing games.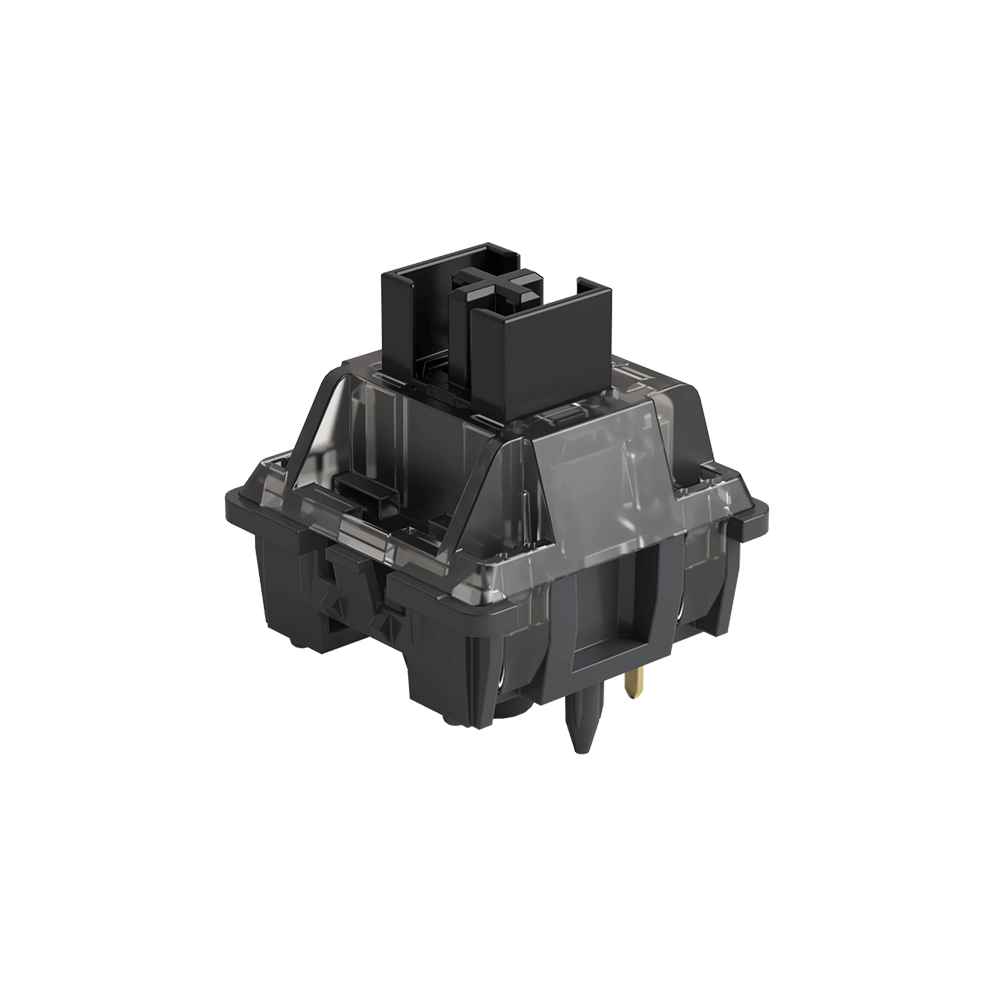 Silver Switch Mechanical Keyboard
As one of the ordinary mechanical keyboards, the silver switch keyboards use a Cherry MX Silver key switch or a similarly designed key one. The silver switch is a linear key with a lighter trigger point and lower force. The sliver switch mechanical keyboards are popular among the gamer. Especially when they play games that require rapid succession of keystrokes, such as shooters and competitive games. The fast trigger point and low pressing force of the silver key switch enables players to repeat the key operation faster and improve the game reaction speed.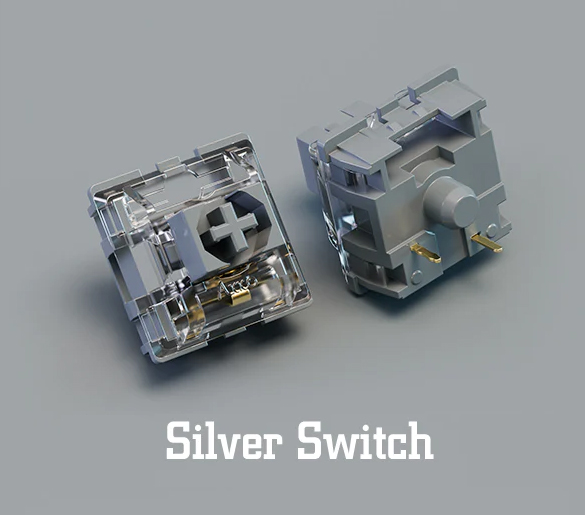 In conclusion, every gamer has his own preference for gaming mechanical keyboards, and the best way is to try different types and find the right one. In addition, take the keyboard's layout, additional features, and brand reputation into consideration.