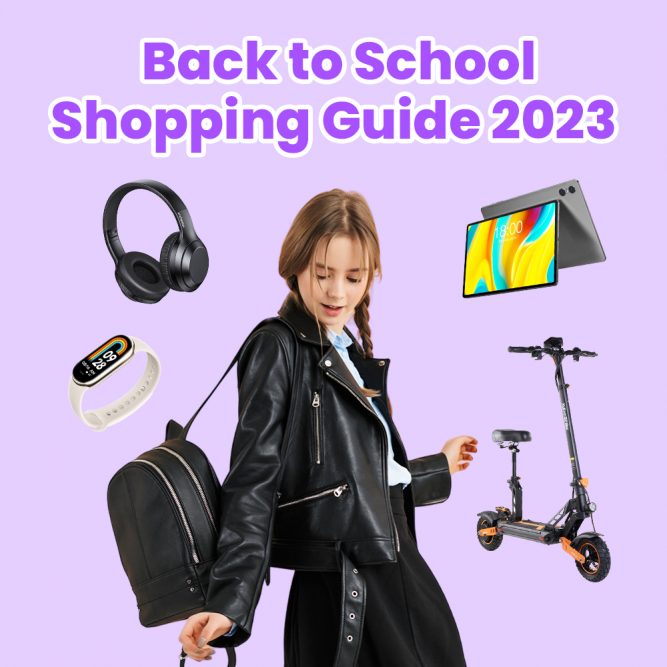 A brand new beginning always inspires us and makes us full of hope and expectancy. While the new semester is around the corner, have you got ready for it? Buying all the essentials, from the learning tools like tablet pc to dorm-friendly appliances like electric kettles and vacuum cleaners, we're covering it all.
Be A Cool Guy
Lenovo Lecoo C9 Smart Music Sunglasses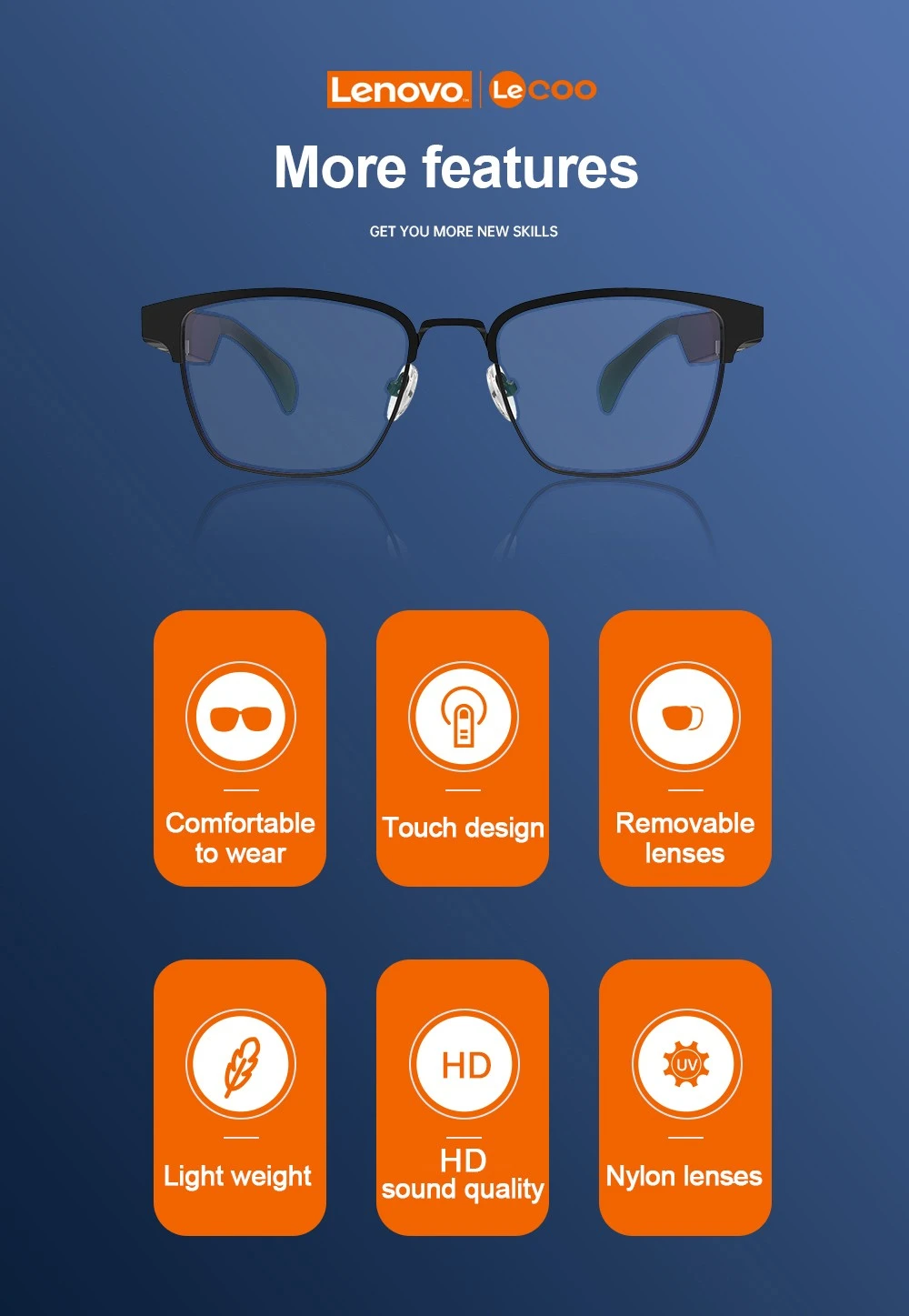 What can a pair of glasses do? Make you see more clearly, or just make you look smart? Can you imagine that with our Lenovo Lecoo C9 smart music sunglasses, you can listen to HiFi music!
Lenovo Lecoo C9 boasts Bluetooth chip technology to ensure a stable signal output and brings you high-definition sound quality. It has touch buttons to make the operation simple. Besides, the TAC lenses effectively block the strong light, protect your eyes and shows you an HD field of view. Wear Lenovo Lecoo C9, and be a truly cool guy!
Rasiberry Pi Development Board
Rasiberry Pi development board can be said as the smallest computer host. From industries large and small to the kitchen table tinkerer, to the classroom coder, Rasiberry Pi development board make computing accessible and affordable for everybody.
It comes with wireless LAN and Bluetooth connectivity making it the ideal solution for powerful connected designs. After set up the Rasiberry Pi, you can use it as a desktop PC, controlling external devices, and building fun and exciting projects!
NINEBOT D18E Electric Scooter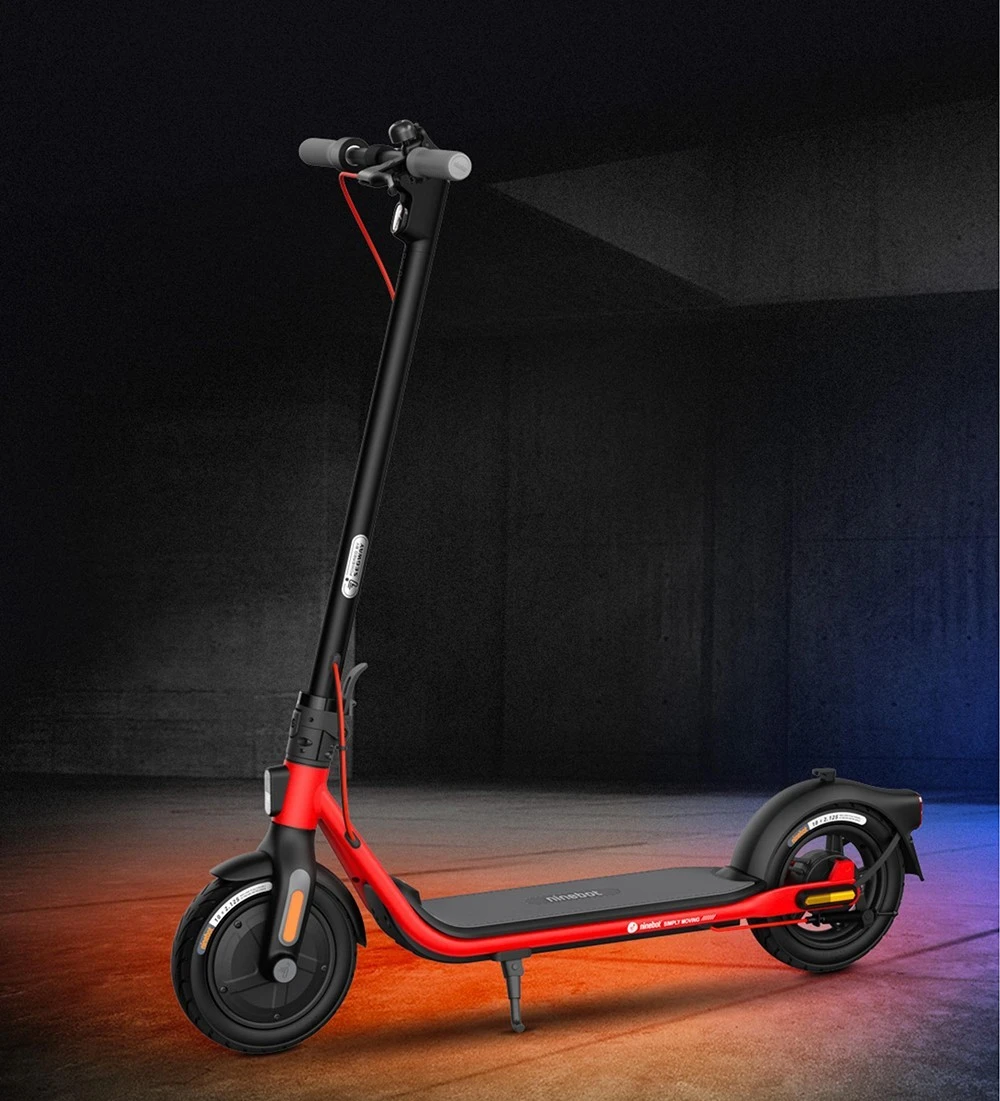 Quite a lot students bother how to improve the efficiency when their studies are heavy. Why not ride an electric scooter to help you go to the teaching buildings or laboratories faster and save time to?
Ninebot KickScooter D18E electric scooter installs 10 inch pneumatic tires, greatly optimized on the puncture resistance and robustness. With the folding design, you can place it in any corner when you don't need to ride it. This electric scooter has front and rear lighting including brake light. This makes you visible for the traffic around you during the day and at night. The D18E has a top speed of 25 km/h and a range of 18 km with a fully charged battery. Via Bluetooth you can connect the scooter to the Segway-Ninebot app and you can view all driving data. You can also change all kinds of data and change settings in the app.
Best Leaning Partners
Tablet PC
The tablet is an indispensable learning tool for students. As a portable learning tool, the students can use it to look through literature, read e-books, watch teaching videos without time and place limitations. Secondly, Tablet PCs can be installed with various educational applications to provide a personalized learning experience and help students better understand and master knowledge. In addition, tablet computers can help you show your learning results and share the knowledge with classmates through connection with other devices, such as projectors or TVs.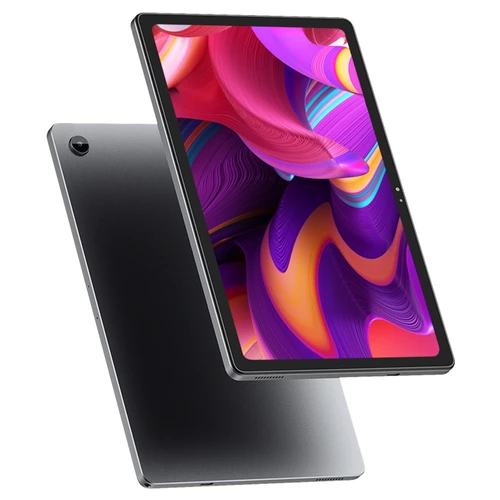 Recommended Tablet PCs
ALLDOCUBE iPlay 50 Mini 4G LTE Tablet, 8.4 inch full HD screen. It comes with 4GB of RAM, which ensures smooth multitasking even with demanding applications. The tablet also offers 128GB of internal storage and supports microSD cards up to 512GB, providing ample storage for files, photos, and apps.
FOSSiBOT DT1 Tablet Powered by Android 13 operating system, it provides access to the latest features and updates. The FOSSiBOT DT1 tablet features a 10.4 inch FHD+ In-Cell Touch screen with a resolution of 1200*200, providing crisp and clear visuals. Store anything you want with the huge storage of 256GB internal memory with 1TB TF card expansion, enough for all your pictures, videos, files, games and frequent use apps.
Meenhong P8 2 in 1 Laptop This handheld computer has a compact body with commonly used interface design to meet nearly all daily usage needs. P8 laptop supports as many as three screen 4K output with more possibilities for expansion. Coming with 12GB LPDDR5 RAM, Meenhong P8 ensures smooth multitasking and seamless operation. With a 256GB M.2 2242 hard disk memory, there is ample storage space for your files, documents, and multimedia.
Tronsmart Onyx Prime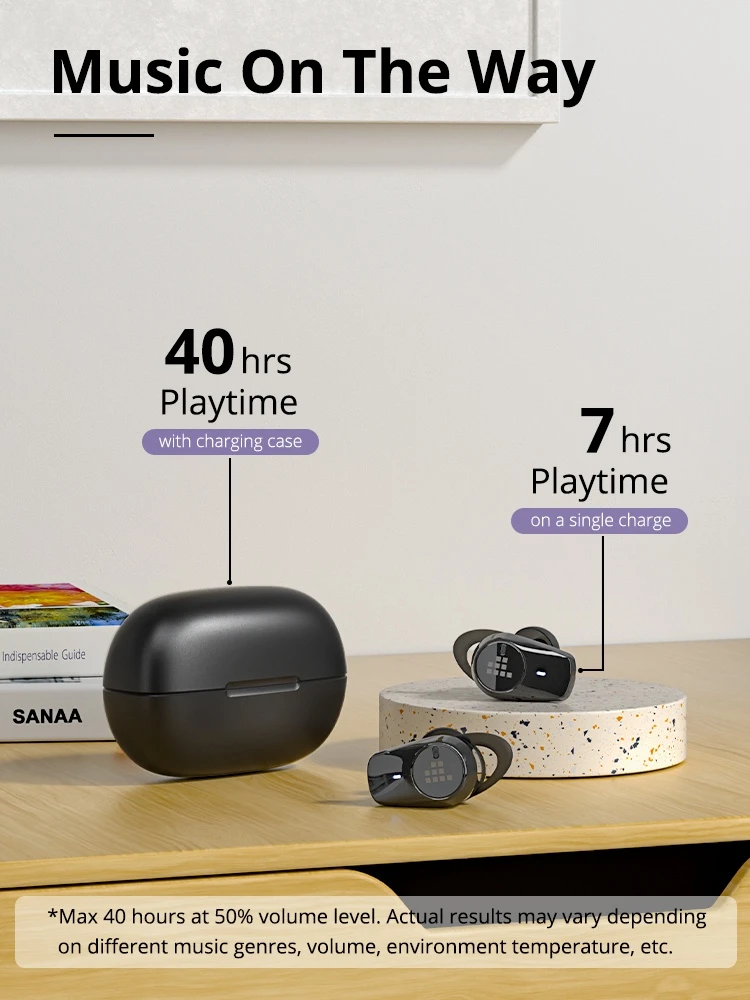 When you study in public, a pair of earphone is essential. Featured with a powerful dynamic driver and meticulously tuned balanced armature driver, Tronsmart Onyx Prime Wireless Earbuds deliver detailed high-end audio with an expansive frequency range(10Hz-25kHz). Bluetooth 5.2 Wireless Earbuds allow you to seamlessly swap between the earbud connected to the smartphone and the earbud that mirrors the connection. Faster transmission and seamless streaming of music are to be delivered. Focus on premium audio, Onyx is also compatible with low latency gaming mode.
Dorm-friendly Appliances
WANBO T2 MAX NEW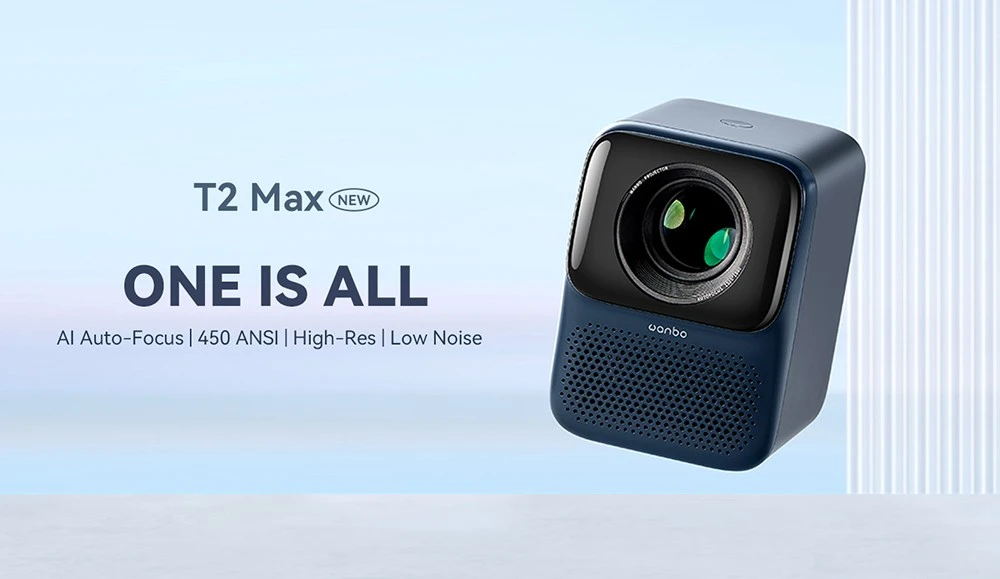 A projector can be useful if you need to conduct study activities in your dorm, such as sharing slides or watching study videos. Equipped with a self-developed intelligent algorithm by Wanbo, HD startled vision may be enjoyed more quickly and freely without the need for manual adjustment. A condenser optical lens with high permeability increases light transmission greatly, successfully prevents runaway focus and defocus, produces pure images that are visible to the naked eye. You can enjoy immersive experience of live concert even stay in the dormitory. Through equal coveraged stereo surround sound, people around you can also get the same superior listening experience.
Deerma DEM-DR035 300W 350ml Portable Electric Kettle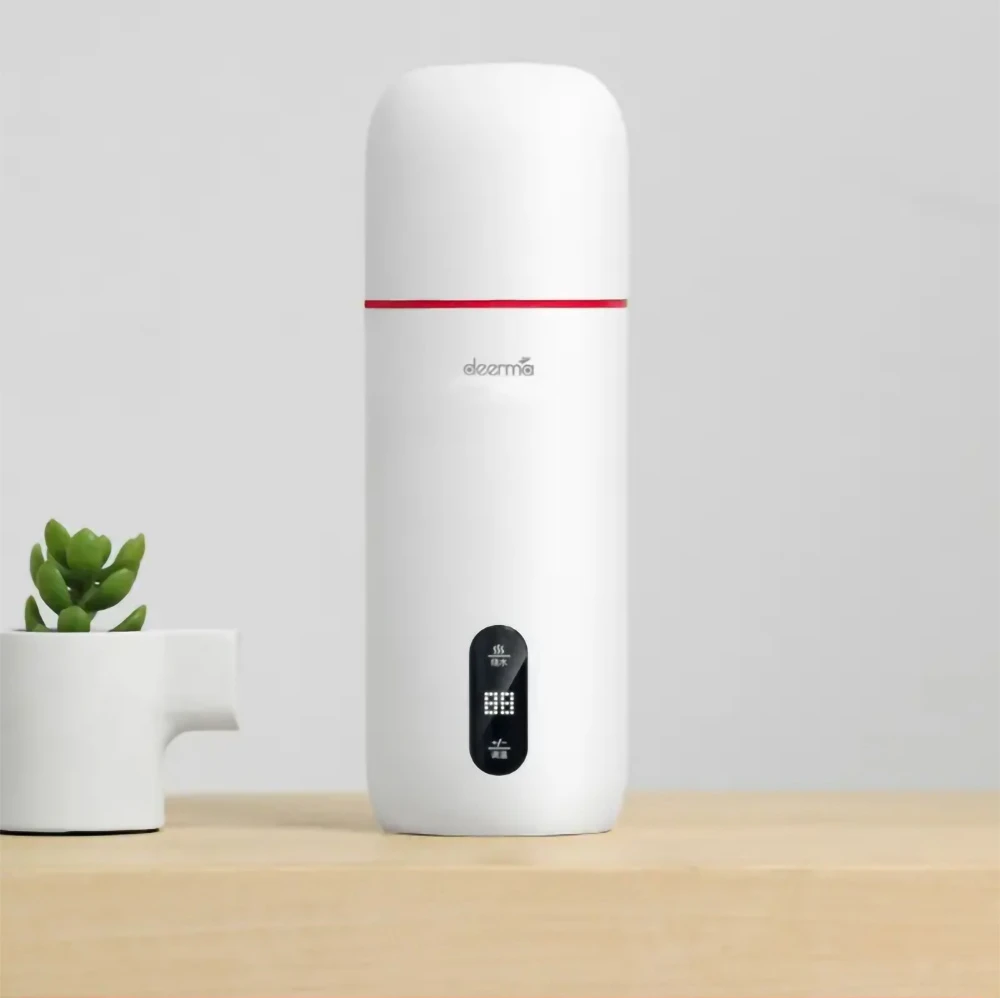 When the cold wave comes, drinking a cup of hot water can help drive away the cold and keep our body and heart warm. Sometimes a cup of hot water is also a manifestation of loving yourself.
Deerma DEM-DR035 350ml portable electric kettle boils water within 8.5 minutes. The valve will auto-detect the pressure inside the kettle and release the steam to allow you to boil water with lid on, this can prevent the dust from falling into the boiling water. It also can be used to heat milk for the breakfast. The lid works as a water cup directly with the PP material that can get contacted with food.
Joyoung Y1 Food Blender Mixer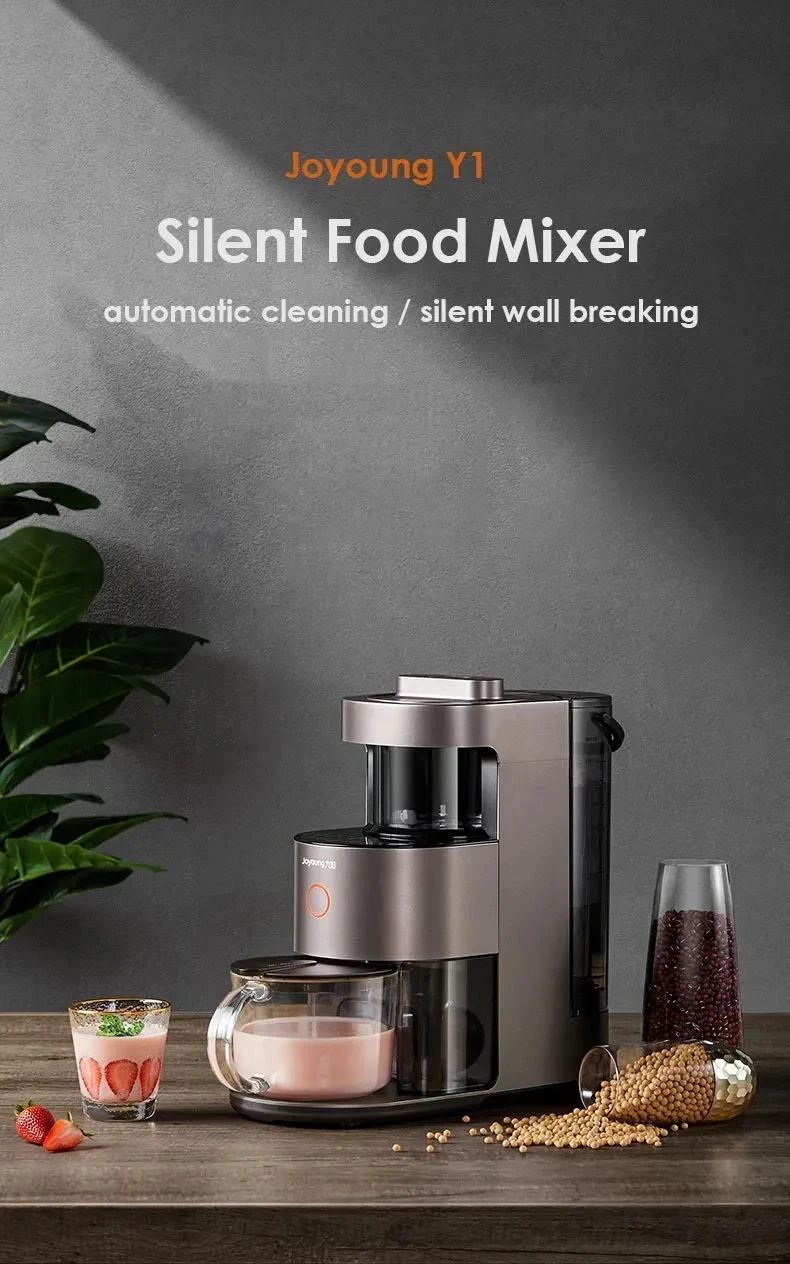 Turn your dormitory into a cozy nest with Joyoung Y1 food blender hot & cold mixer. Joyoung Y1 food blender mixer is very simple to operate and can work as a combination of the blender, juicer, vegan milk maker, and soup maker. It can grind all kinds of ingredients for the sauce with 1000 watts of power and heating element. Wait for 3 minutes, a cup of vegan milk is finished. 600ml of soy milk takes 10 minutes which satisfy 2-3 people to drink.
With no preparation or cleanup required, it features an auto-cleaning function and a delayed start option. The silent motor effectively reduces working noise. It has heat-sterilization function to protect family drinking health. The capacity varies from 300ml to 1000ml, with the minimum capacity of hot drinks of 300ml, greatly avoids waste.
Proscenic T21 Smart Air Fryer
Have ever dreamed of making a delicious meal for yourself and your roommates in the dorm? Now, it's time to make the dream come true. With Proscenic T21 smart air fryer, you can become a chef!
Proscenic T21 smart air fryer boasts rapid hot air technology to cook, which means the heat is transferred with very high intensity and distributed over the food from all sides and can penetrate through a thick pile of food particles. Don't worry even if you seldom come into the kitchen, the air fryer app provides you tens of preset Original and delicious recipes. Also, you can customize your recipes and save the corresponding program on the app. To make the meals cooked more precisely and scientifically, you can control your air fryer, schedule the cooking, adjust and monitor the cooking process, and customize your recipes with Alexa or Google Assistant voice commands.
Proscenic P11 Smart Cordless Vacuum Cleaner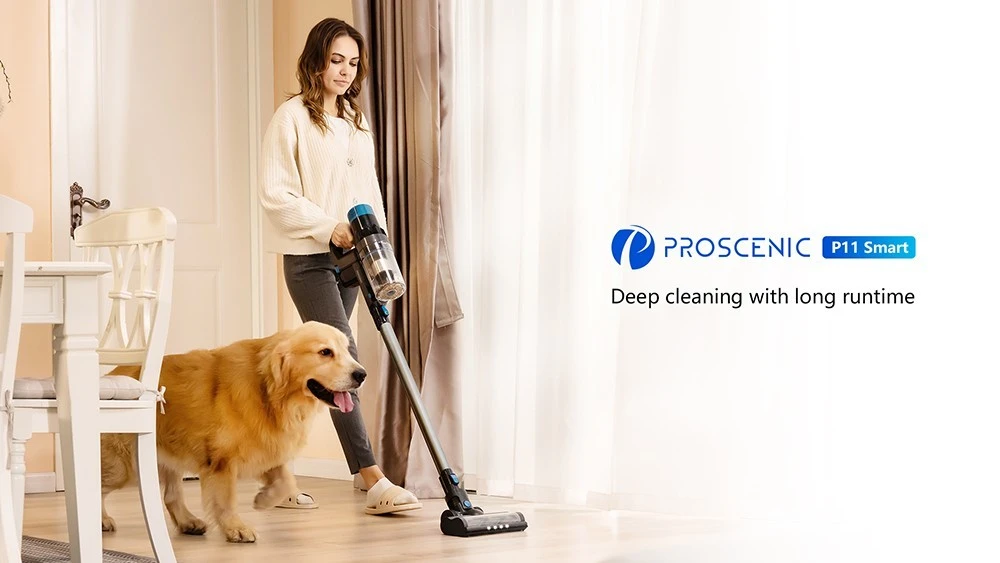 If you long for a comfortable living environment, the first step is to clean it up. Then a good tool can make this errand carried out more efficient, spending less time and effort.
Proscenic P11 smart cordless vacuum cleaner installs a brushless motor with power of 450 watts which means it can provide up to 30000Pa suction power. It easily pick up dust and hair, etc. not to mention the hidden dirt unter the carpet. Equipped with 8 battery cells, Proscenic P11 comes with 3 cleaning modes: 60 mins in eco mode, 30 mins om auto mode, 15 mins in max mode. With one charge, you can basically clean the entire dorm.
GREEN TIME K1 Pro Alarm Clock Radio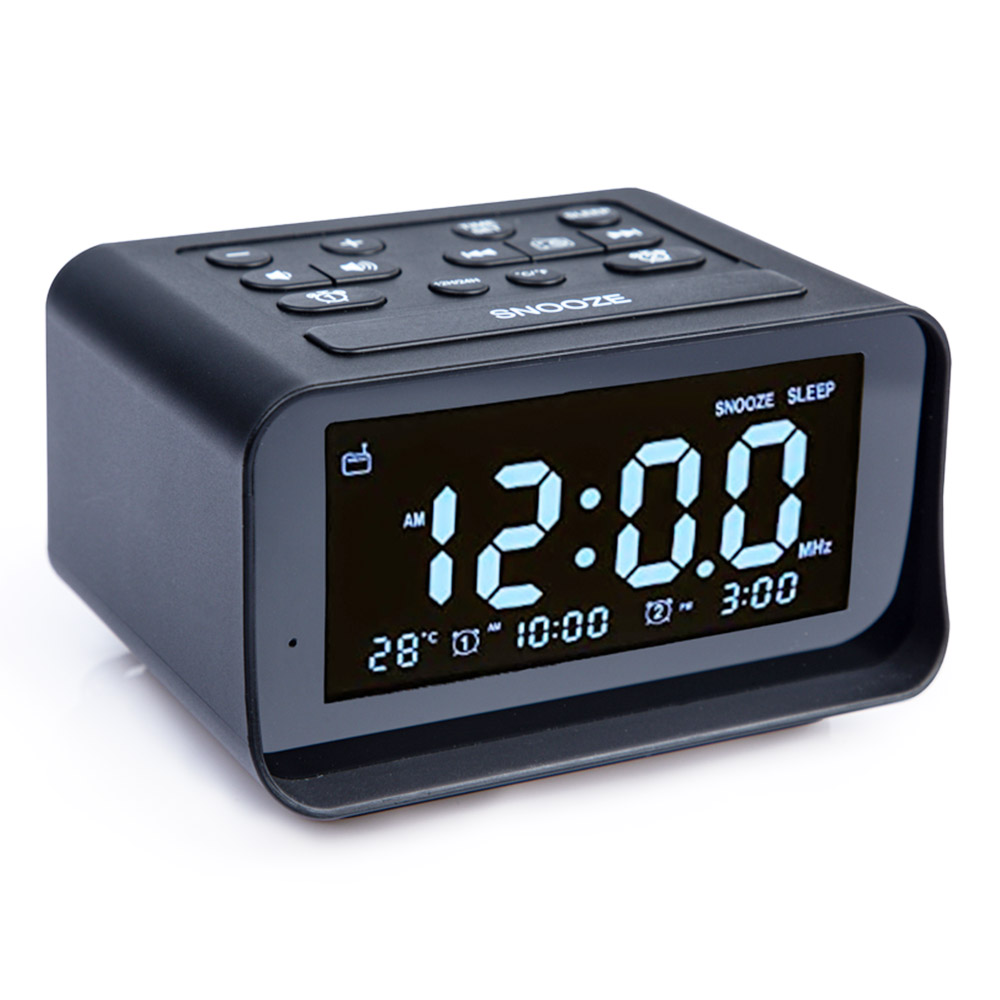 If you're making a list of the essential items in the dorm, I believe most people will choose the alarm clock. You can set the wake-up time according to the daily class schedule. In addition, you can also set the alarm clock to remind you of important to-do items.
GREEN TIME K1 Pro alarm clock can be connected to audio output. When playing FM, you can listen to FM content with external headphones. You can set a weekday alarm in addition to the dual alarm setting and snooze function, and the screen can show the set alarm time. There are 6 built-in ringtone options and FM for the alarm ringtone, and the adjustable volume. Thanks to the dual USB output function, it can simultaneously charge two USB ports for iPhone, iPad, and other devices. The built-in temperature sensing module may flip between degrees Celsius and Fahrenheit to show the current external ambient temperature.
Desktop Mini Air Conditioner Fan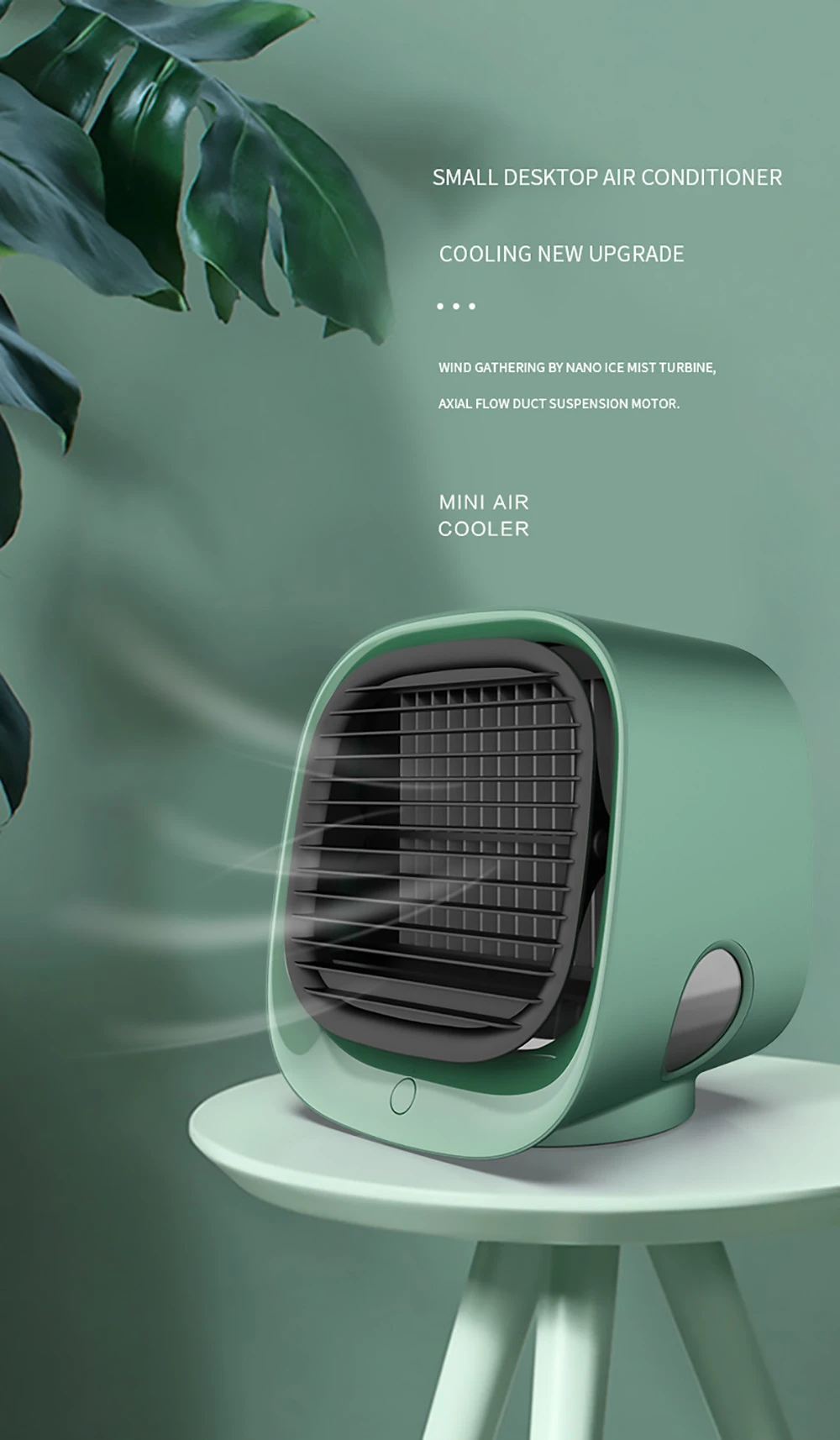 Install an air conditioning fan in the dormitory is helpful for creating comfortable indoor temperature and air circulation. In summer, the temperature in the dormitory may rise, especially when there is no central air conditioning or cold air. Air conditioning fans can circulate air and generate wind to reduce the indoor temperature and provide a cool environment. Besides, dormitories are usually crowded and prone to sultry heat and odor. Air conditioning fans can help improve air quality, increase air circulation and reduce discomfort.
The desktop air conditioner fan has a 3-speed wind adjustment, and the upper and lower angles can be adjusted. You can add water or ice into the 300ml water tank to make the wind cooler. It adopts non-radiation silent technology that pregnant ladies, the elderly, and kids can all utilize. You can sleep soundly thanks to the night light vibrant colors and gentle lighting effect.
Start Fitness Journey
A healthy soul cannot exist without a healthy body. In our busy study and work, we often neglect physical health and exercise. However, a healthy body can not only help us better cope with challenges, but also improve our work efficiency and learning ability. Therefore, we should take time out of study to do proper sports and exercises to keep our bodies and mind healthy and active.
Unitree Training Pump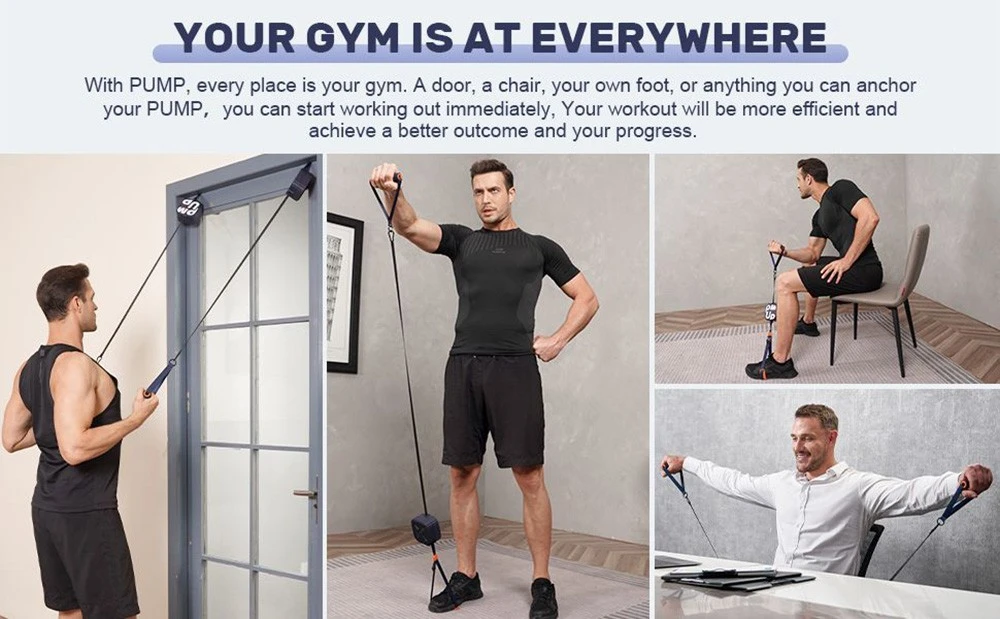 This portable pocket gym weighs only 700 grams, and is lightweight, compact, and suitable for strength training at dorm, in the office, and on the go. The pump is an exercise system that you can carry with you wherever you go! Enables you to quickly and powerfully exercise anytime, anywhere. You can precisely control your resistance level with Unitree training pump, and you may combine two or more machines for a wider range of training possibilities. You can modify your maximal resistance during exercise based on the training course you select. It comes with an intelligent assistant: APP. The APP provides over 100 free tutorials and videos, allowing you to accurately preform every exercise. The application also records exercise data, displaying the number of reps you have completed, the set number, calories burned, and more. Pump users can also share photos, updates, and more on the app.
LI-NING Counting Electronic Skipping Rope
Rope skipping is a sport that has no requirements for venue, space, and time, and it can be done by one person. All you need is a pair of sports shoes and a jump rope. LI-NING counting electronic skipping rope is durable and stable, using smoothly without lag. Made of ABS material, it is comfortable to grip and anti-slip. The length of the rope can be adjusted to suit different people's meets. It features a HD display to show the counts, miles, kilometers, and calorie, four modes making skipping easier.
LOKMAT APPLLP 6 Pro 4G LTE Phone Watch
LOKMAT APPLLP 6 Pro watch looks stylish and works powerful for both men and women. Equipped with a powerful SP9832E CPU, 3GB RAM, and 64GB ROM, LOKMAT APPLLP 6 Pro smart watch allows you to install all your favorite apps that can run on Android. It supports multiple sports modes including Outdoor running, outdoor walking, indoor running, badminton, basketball, table tennis, football, rope skipping, and cycling, recording all your sports data as well as heart rate. With support for 2G/3G/4G networks, Wi-Fi, Bluetooth 4.2, and GPS, this smartwatch provides seamless connectivity for communication, navigation, and entertainment.