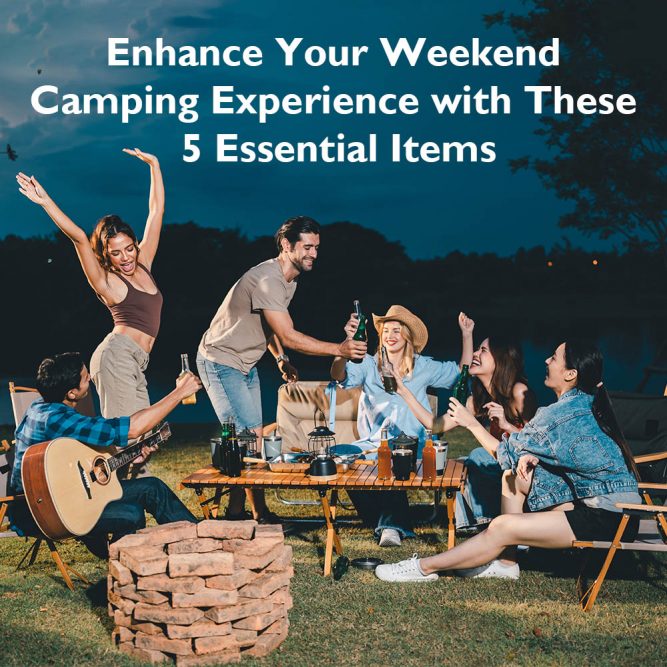 There is always a need for some personal relaxation time after busy work. Instead of wasting time in your room on weekends, why not go out with your friends for lazy and comfortable short-term camping? So in addition to bringing your own necessary items, such as tents, sleeping bags, canopy, lamps, folding tables and chairs, toiletries, etc., what else can you bring to enrich your weekend camping life?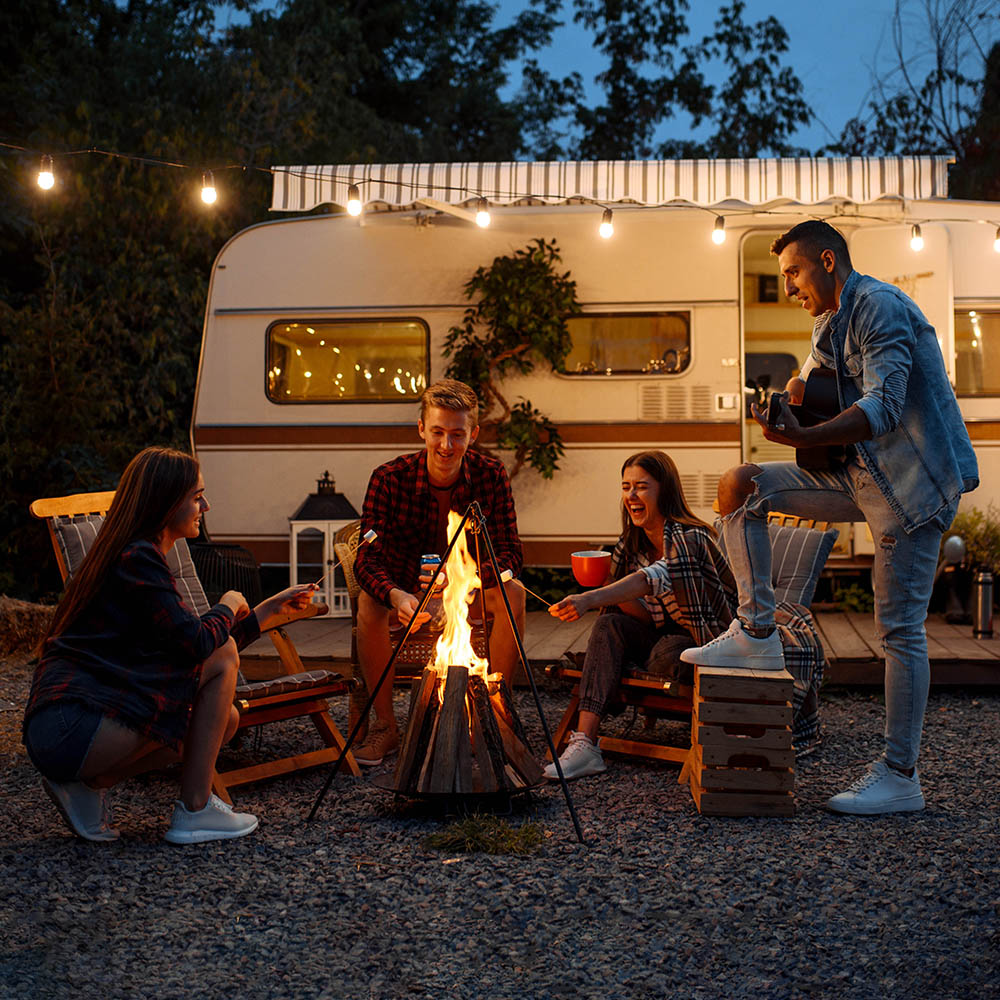 Portable Power Station
During long-distance self-driving or outdoor camping, the portable outdoor power station can supply power to the electrical appliances you need, such as electric kettles, ovens, projectors, lights, laptops, mobile phones, etc. With it, you can enjoy hot food outdoors, watch wonderful movies with family and friends at night, or dance to your heart's content without worrying about power consumption. This not only improves the quality of outdoor life, but also enhances the fun of camping.
There are several key points in the selection of portable outdoor power stations, namely: high power, many ports, and ease of use. If you get a suitable one, then your outdoor camping can be turned into an open-air party. FOSSiBOT F3600 portable power station is equipped with 3840Wh LiFePO4 battery, 3600W AC output power, telescoping pole, and wheels, which can completely help you solve any power consumption problems outdoors, and the operation is also convenient. If equipped with a suitable solar panel, it will be perfect.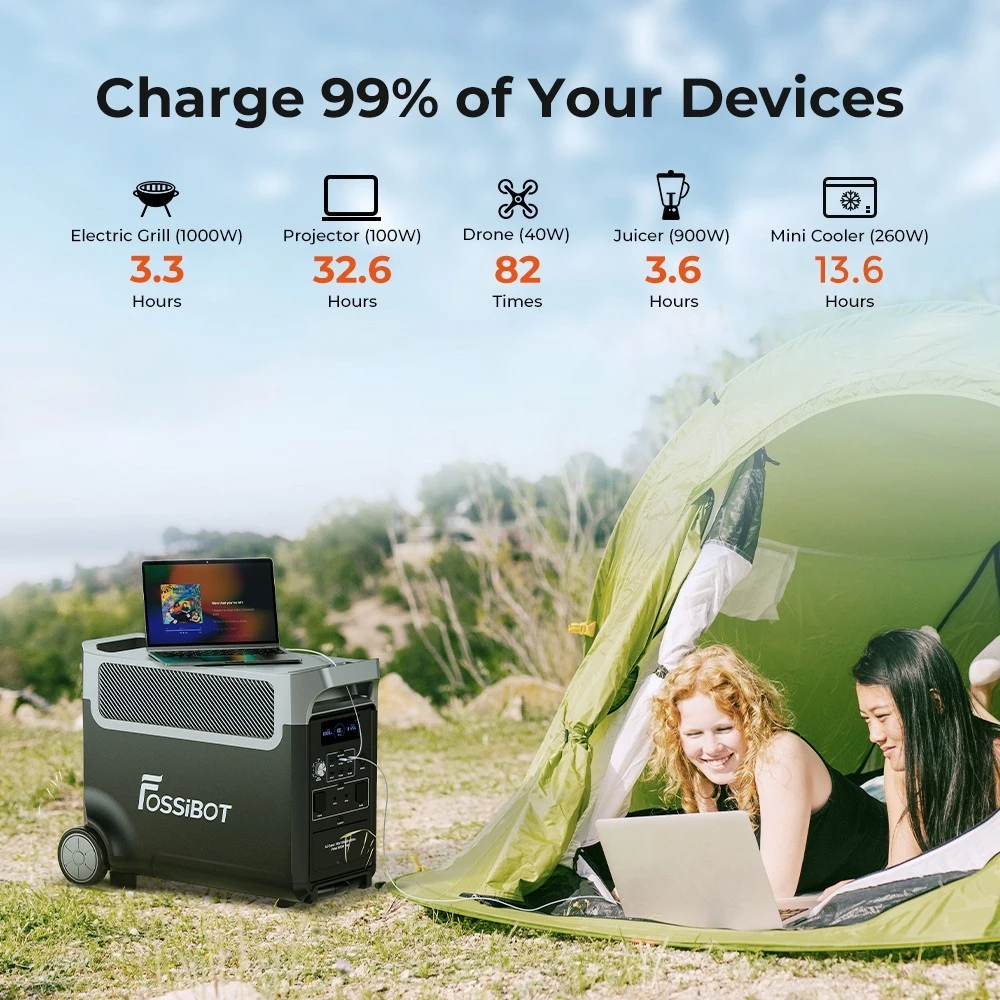 Coffee Maker
Who doesn't want to slowly sip a cup of fragrant coffee while admiring the scenery? In order to enjoy delicious coffee while traveling, you can bring a small portable coffee maker. Plus, you can try some different coffee recipes, such as iced coffee, latte, or cappuccino. In this way, you can enjoy a cup of delicious coffee in nature and make the weekend camping more colorful.
HiBREW H4 portable coffee machine is perfect for outdoor travel. It comes with a sturdy storage box that doesn't take up much space. HiBREW H4 15 bar expresso coffee maker is compatible with Nes capsule, DG capsule, and coffee powder, you can choose according to your preference. The entire coffee machine is designed in the shape of a water bottle, which is easy to operate and can produce delicious coffee with just one touch.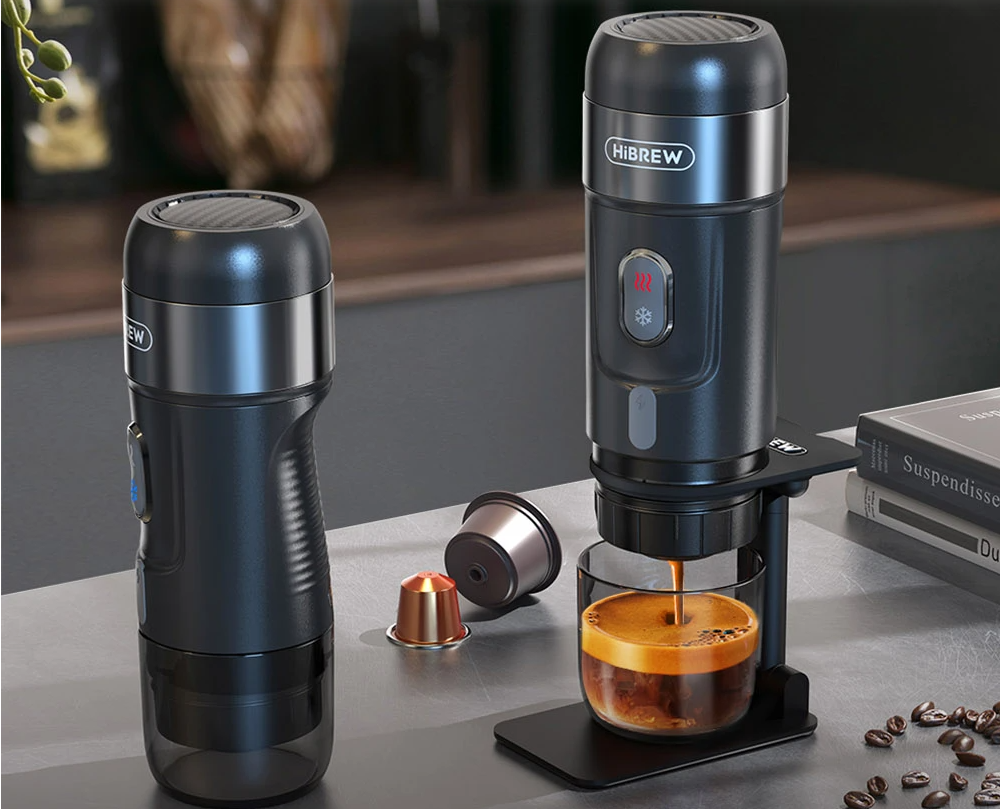 Multifunctional Oven
There is absolutely no lack of food in camping life, and the multi-functional oven can provide a variety of convenience and food options during camping, enriching the weekend camping experience. It can be used to grill all kinds of meat, vegetables, and seafood. You can set up a small grill at your campsite and put ingredients in the oven to cook. This way you can enjoy the deliciousness of the barbecue without worrying about the problem of starting a wildfire. You can also make some cakes, desserts, or pizzas for children to increase the fun of camping.
Involly AF-150ID 1600W air fryer oven has a variety of function preset functions, and the design of the touch screen makes operation easy. It is equipped with a 15L capacity and a three-layer structure, which can meet your food needs at one time. You can use it to make French fries, pizza, fried chicken, barbecue, egg tarts, etc., making your outdoor camping life no longer monotonous.
Projector
Watching an outdoor movie with the wind blowing slowly on a camping night is wonderful. You can use the projector to play some relaxed and interesting movies or documentaries, sit with everyone in a pleasant atmosphere to watch movies and chat, and enjoy the feeling of an outdoor cinema. Or, you can play some music videos, let everyone dance or perform, enrich the entertainment of the camping activities, and enjoy the leisure weekend time more.
Ultimea Apollo P40 projector comes with 1080P video and images, and supports 4K, allowing you to experience the excitement of the theater. It features bright 700 ANSI lumens, 10W DSP built-in speaker, and 360° all-round remote control. Built-in two-way Bluetooth 5.0, it can be easily synchronized with soundbars or Bluetooth speakers, bringing every scene to life. With it, you can create unforgettable memories outdoors with family and friends.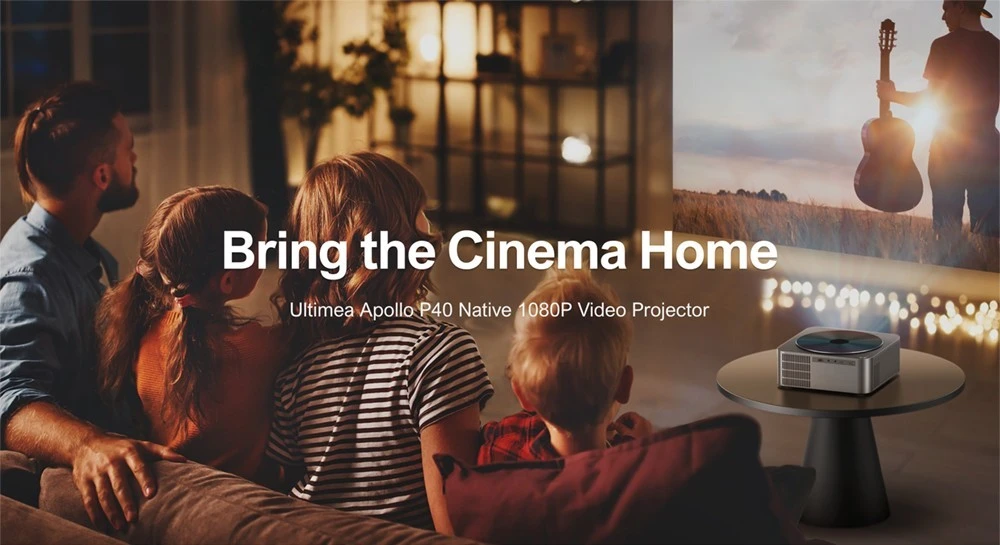 Portable Speaker
Throw on a portable speaker, play some lighthearted music, and turn your camping weekend into an outdoor party. You can choose some music suitable for the outdoor environment, such as brisk pop songs, relaxed country music, etc. You can set up a dance floor on the camping site, use the speakers to play some cheerful dance music and hold an open-air dance party. Let everyone dance outdoors and enjoy the combination of music and nature.
The Tronsmart Bang Max portable party speaker is perfect for camping parties. It features a 3-way sound system that can sync audio through more than 100 speakers. Its custom EQ and RGB lights adjust the vibe of your party both audibly and visually through the app. Best of all, it has up to 24 hours of playtime. If you enjoy playing musical instruments, then it must be suitable for you, because it supports 2 wired microphones and guitars.