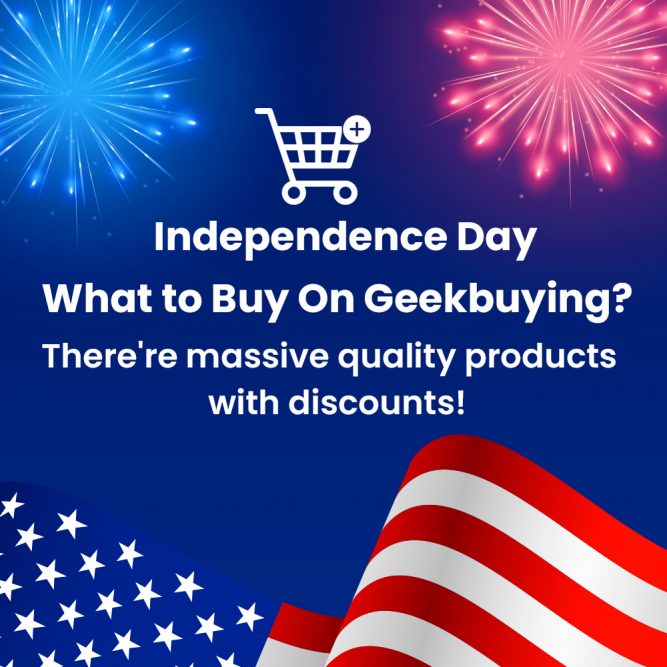 Introduction
Every July 4th is the Independence Day of the United States. At this time, the whole of the United States will have a grand holiday to celebrate this crucially important day. The American people will spend the day through fireworks, parades, concerts, barbecues, baseball games, etc., making it the pinnacle of promoting local culture in the United States.
As one of the most important festivals in the United States, the Independence Day commemorates the establishment of the Declaration of Independence in the Continental Congress on the day of July 4, 1776. The Independence Day is also regarded to be the national day of the United States to some extent. This day is one of the main federal holidays in the United States. It is a nationwide holiday and large-scale celebration parades will be held in various places.
How the American People Spend the Independence Day
How they dress up on that day
On Independence Day, teams and crowds led by military veterans, civic organizations, and local senior officials in many cities of the United States will participate in the parade. A large number of native Americans dress in the colors of the American flag: red, white, and blue. When the day comes, these colors are everywhere. They appear in shirts, pants, pet clothes, or decorative bunting hanging from building, or even nails and cheek!
What food the American people eat in that day
The 4th of July is the most American holiday ever, right? It's filled with stereotypes of American foods: hot dogs, hamburgers, potato salad and apple pie with an American flag plugged in. But, hold on. Plot twist, those 4th of July foods aren't really American. It turns out that none of these foods are American, but instead come from all over the world. Since the country is a melting pot, it makes perfect sense that their food is too.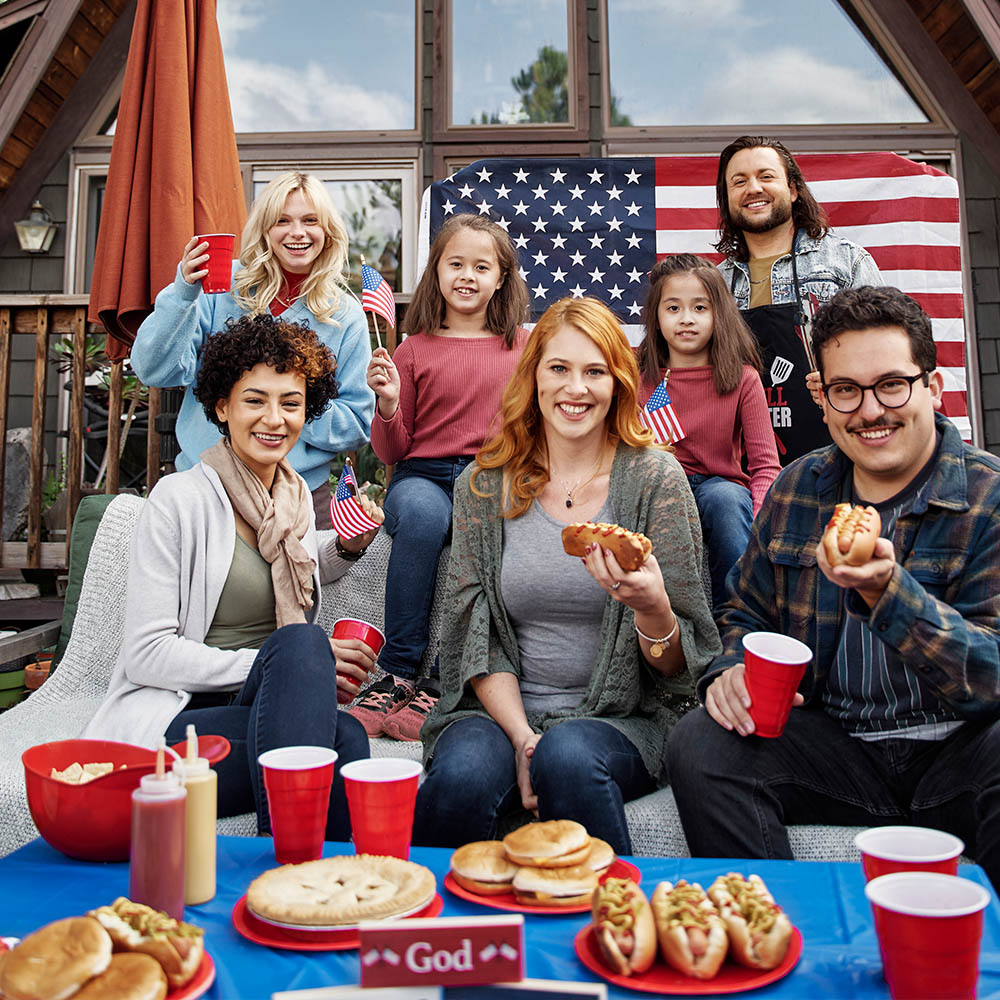 Firework Show
Fireworks symbolize the Revolutionary War. Unlike many other colonial struggles for independence, Americans chose to stand for it, and they are proud of it. In many parts of the United States, municipal agencies and large companies (such as Macy's and other large shopping malls) have organized extravagant fireworks displays. The event usually starts around 8:00 after dinner.
Parade
Independence Day parades are held nationwide, even in the smallest towns. The show combined of Brass instruments, including French horns and cymbals creates a spectacular scene.The marchers were dressed in colorful replicas, and many wore the traditional military uniforms of the era.In the most emotional moments, the band will play the American national anthem and the crowd will stand up and sing together.
Barbecue
Barbecue is an indispensable activity on Independence Day. Friends get together and immerse themselves in lighthearted topics. Americans like to talk about baseball, the NBA and NASCAR.
Go to the Beach
On the 4 July, beaches in the United States are crowded, especially in Florida and California, with a variety of events, from parades to rock concerts, and fireworks.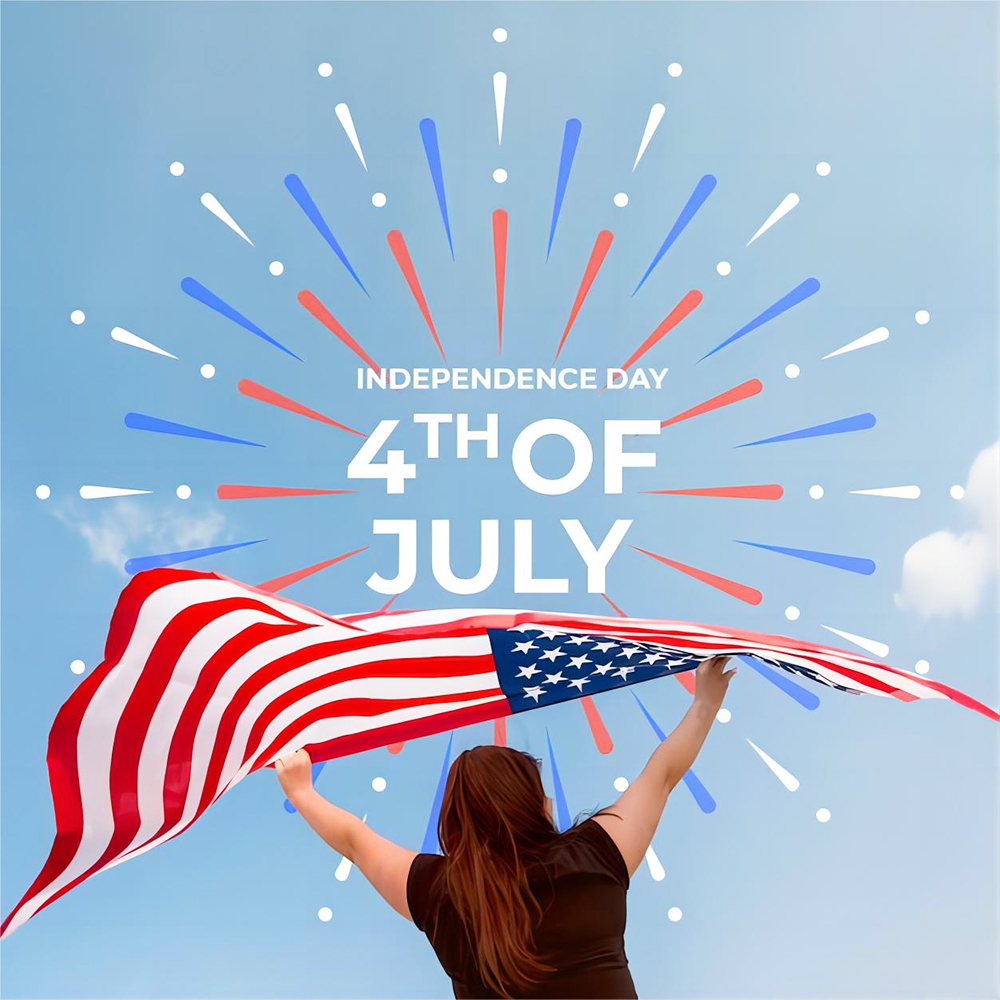 Geekbuying's Sale on Independence Day
To celebrate this great holiday, the Geekbuying.com online shopping store has also made a special promotion for the United States. All products are discounted, and there are coupons, which can be reduced by up to $20.
All orders will be shipped within 24 hours so that Americans who are celebrating the festival can receive their desired products earlier. Most of them are sent directly from American warehouses, and a few are sent from Chinese warehouses. The promotion sale is up to July 10th.
The products in this promotion mainly focus on outdoor sports, 3D printers accessories, mini PC, smart home, video game accessories and RC toy and so on. Come and choose what you need, and don't miss this chance!
What Worth to Buy
We also recommend a few products with high cost performance in their categories for you.
BEZIOR XF001 Retro Electric Bike
If you hate squeezing in the public bus, feel bored when in the subway, or are worried about air pollution caused by automobile exhaust emissions. Why not buy an electric bike?
I guess you will be caught the eyes by the BEZIOR XF001 Retro e-bike at the first sight. The XF001 looks very special, and beautiful, the unique retro bike shape, with a lengthening saddle, is very comfortable for couples. It comes with a retro design and ultral-long cushion that distinguish it from other electric bicycles. The battery underneath and then a sort of open frame and these big 20 inch flat tires that should shift pretty nicely.
Equipped with the latest high-definition LED headlight and display, you can clearly see the bright lights in the dark, and the full display with your current mileage, driving speed, remaining power, and driving gear. Bezior XF001 has used quality and comfortable materials to make customers more comfortable when riding and make you feel that long-distance travel is also a happy thing. The 48V 1000W brushless motor is light and secure for riding outdoors, 3 speed modes for riding, bringing people more comfortable and security in riding.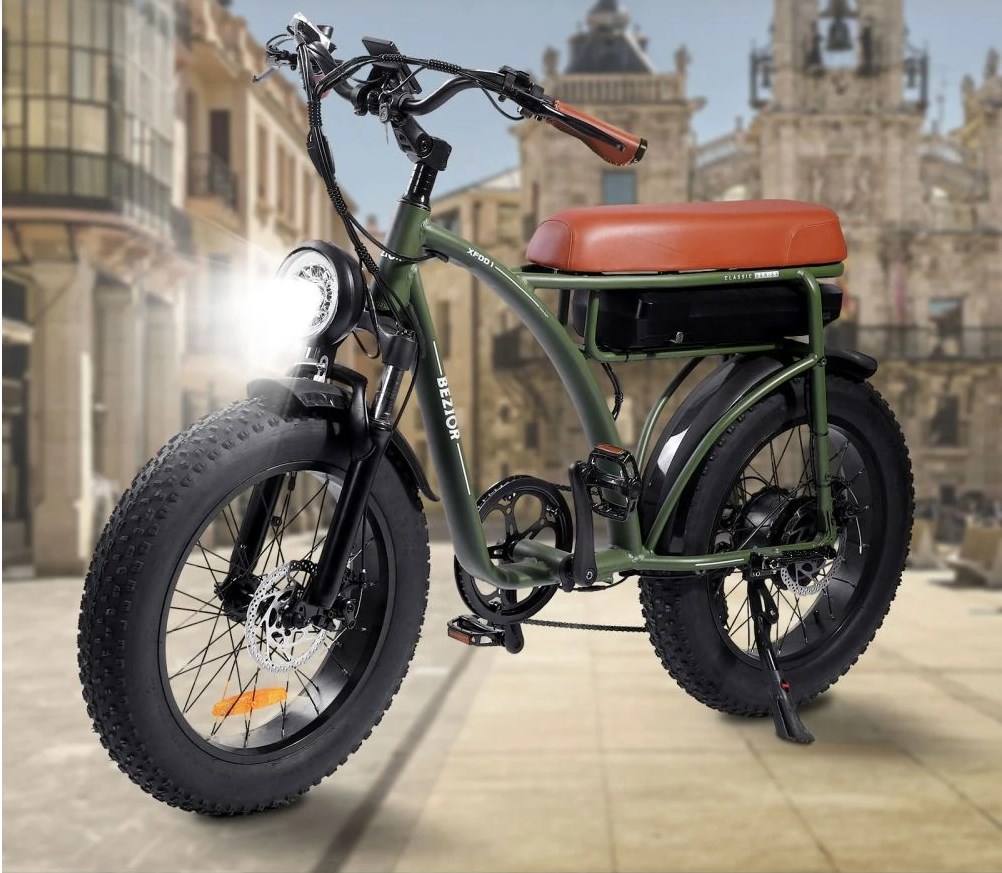 Anycubic Kobra Neo 3D Printer
The Anycubic Kobra Neo 3D printer is a game changer. It has an easy-to-feed direct drive and a super simple auto bed leveling probe that removes much of the frustrations new makers face. The PEI-coated steel flex plate is a joy to use, grabbing prints tight while hot and completely releasing them when cold. For this reason, the Kobra Neo is considered the Best 3D Printer for Beginners in 2023. The Anycubic Kobra Neo 3D printer comes with everything you need to get started: tools to build and maintain the printer, side cutters, nozzle cleaner, grease, and a micro SD card with a USB adapter. You also get a spare nozzle and a small sample of PLA. Compatible with popular 3D printing filaments such as PLA, ABS, PETG, and TPU, which are easy to print and ideal for beginners. Besides, this 3D printer is a lot quieter than others.
Proscenic P11 Smart Cordless Vacuum Cleaner
For housewives, the housework is always a headache. Especially with kids and pets in the house, it seems to be difficult to keep the room floor clean and tidy. Let the Proscenic P11 smart cordless vacuum cleaner save you!
The P11 vacuum cleaner is equipped with a powerful 450W brushless motor that can generate up to 25000Pa suction power for maximum cleanliness. With the saw design on the roller brush it can cut animal hair and hair to prevent it from getting tangled. It is composed of four-stage filters to block fine dust without power loss and with efficient filtration of fine dust. Proscenic P11 vacuum cleaner is suitable for pet hair brush with soft tube (sold separately). By tapping the touch button on the screen, you can easily change the suction power. The mini electric suction head makes it easy to remove pet hair, and dust, especially on beds, sofas and pillows, to give you a clean and comfortable living environment. The cleaner weight is only 1.8kg! This allows you to take it outside to clean the inside of the car thanks to the flat suction tip and round brush, perfect for cleaning chairs and floors.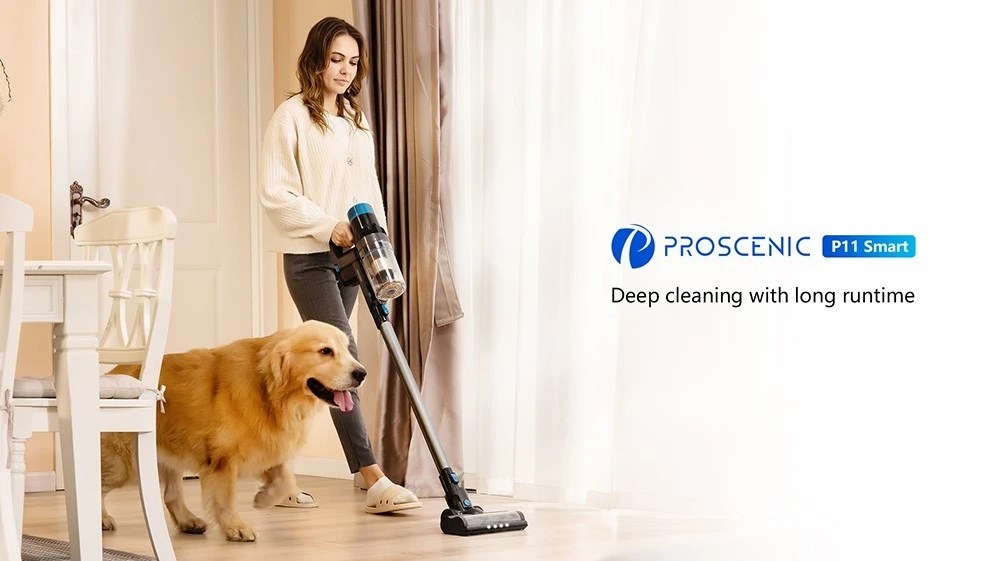 ANBERNIC RG35XX Handheld Game Console
ANBERNIC RG35XX game console gets lots of popularity when it first came out, and it can't go wrong when you send it to your friends as a gift. Measuring only 3.18 x 4.6 x 0.7 inches (8.1 x 11.7 x 2.0 cm) and weighing just 165g, the RG35XX is very small and light. It will not increase the holding burden even if you play games for a long time.
Powered by an Actions ATM7039S 4-core processor, ANBERNIC RG35XX game console allows you to play most of the retro games on its 3.5" IPS display. It is a mini handheld that can emulate PS1, CPS, FBA, NEOGEO, GBA, GBC, etc. games and comes at a competitive price. There is an included 64GB Micro SD card with the RG35XX which contains the Linux-based operating system and game storage. A second Micro SD card of up to 128GB can be used for additional game storage on the retro gaming handheld.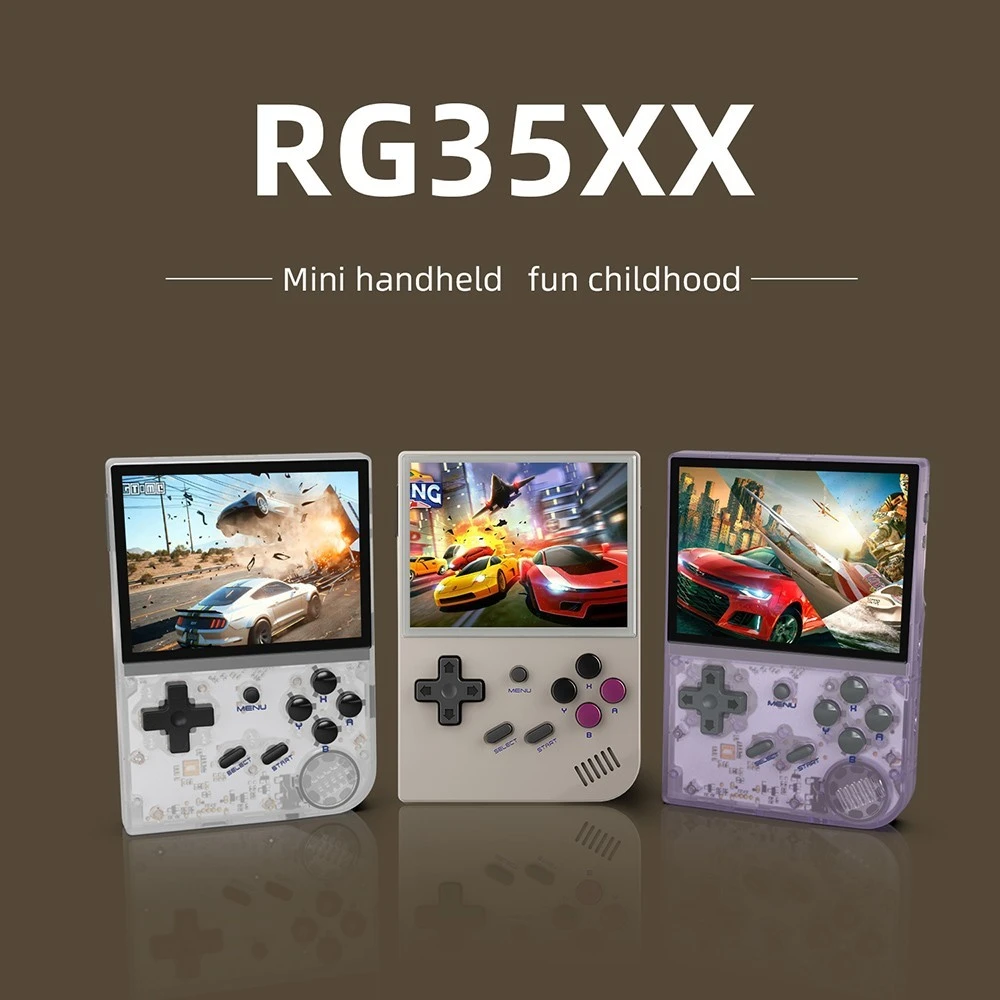 Revopoint RANGE 3D Scanner
The RANGE's powerful infrared light projector offers up to 800mm scanning distance while retaining an impressive single-frame precision of up to 0.1mm. Makes the RANGE a powerful tool for scanning large objects like cars, furniture, and industrial parts. It even makes scanning a person in just one scan possible. Boasting a single capture range of 360mm x 650mm x 600mm, scanning cars, furniture, people, and many other large objects has never been more accessible.
Whether it's for reverse engineering, quality control, or design, Revopoint RANGE's 0.1mm single-frame precision delivers reliably accurate models. With a scanning speed of up to 18 frames per second, you can move the RANGE smoothly and capture objects fast.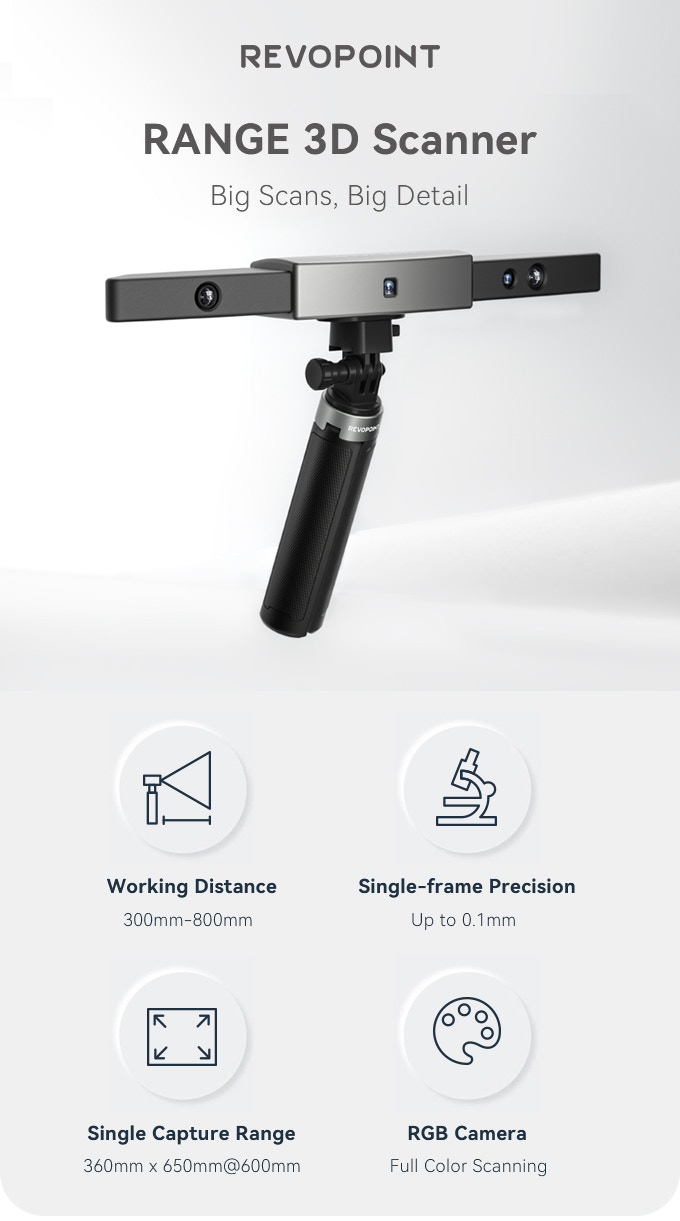 ENGWE S6 Electric Scooter
If you long for a convenient commute but with less budget, why not buy an electric scooter? Engwe S6 is such an offroad electric scooter with 500W motor and 48V 15.6Ah battery that you can afford. The scooter looks quite solid at first sight, and most components are made out of metal and feel strong. The folding mechanisms are easy, rest of the things look good.
Coming with a 500W motor (a peak power of 700W), the rated max speed reaches 45km/h, and it has 3 gear speeds to switch according to your needs. The electric scooter has a big 15.6Ah battery with an expected range of 70km. To bring more comfort for the riders, ENGWE S6 boasts an intimate multiple-suspension design, which ensures you stay stable and smooth during city riding. With large 10" tubeless tires, like the ones on your car, S6 enables you through all rough terrain for cozy riding.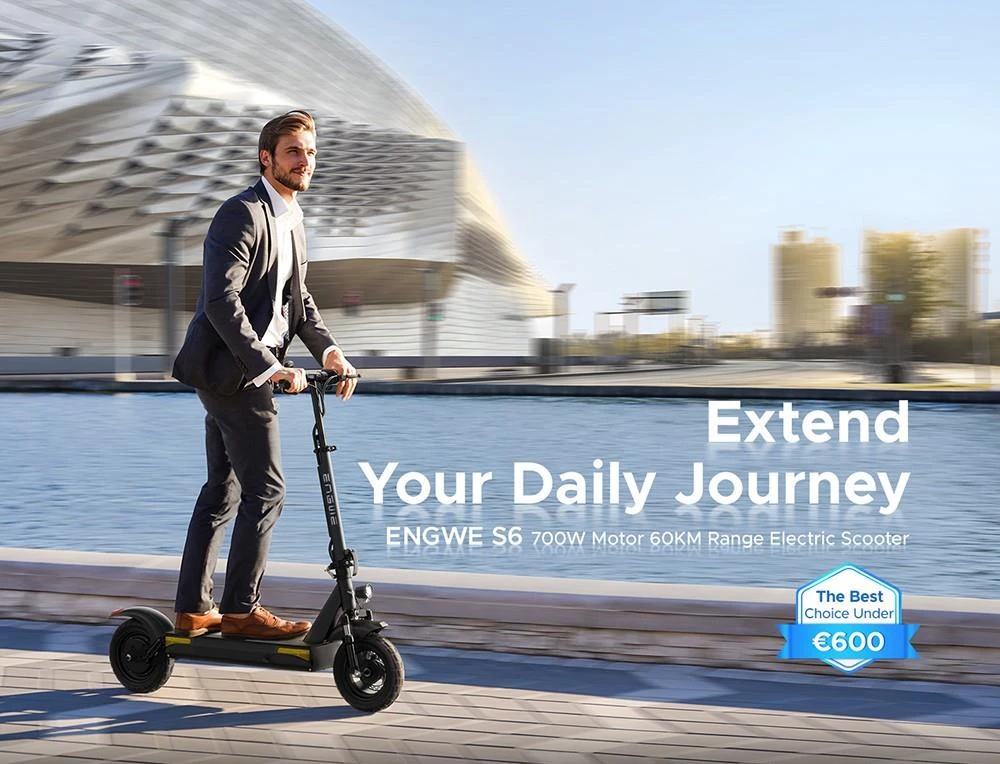 HiBREW H2B 5-in-1 Coffee Maker
Hi, you wanna a cup of coffee on a sleepy Monday morning in your home, and let the coffee make you awake? Which flavor do you prefer? Are you looking for a coffee machine that does it all? Look no further than HiBREW 5-in-1 Coffee Machine H2B! This amazing machine is a multi-capsule brewer, allowing you to make hot and cold brews with the touch of a button.
With 5 different adapters, this multifunctional espresso coffee maker is compatible with Kcup capsule, Nes capsule, DG capsule, ESE coffee pod, and ground coffee, which can give you more choices, and allow you to enjoy the pleasure of making coffee at home. H2B has a hot and cold double extraction system, and a high extraction function of 19 bar, which can provide you with a very rich and delicious coffee. Features a 600ml large water tank and 7 levels of water volume selection, H2B can provide you and your family with the most delicious coffee.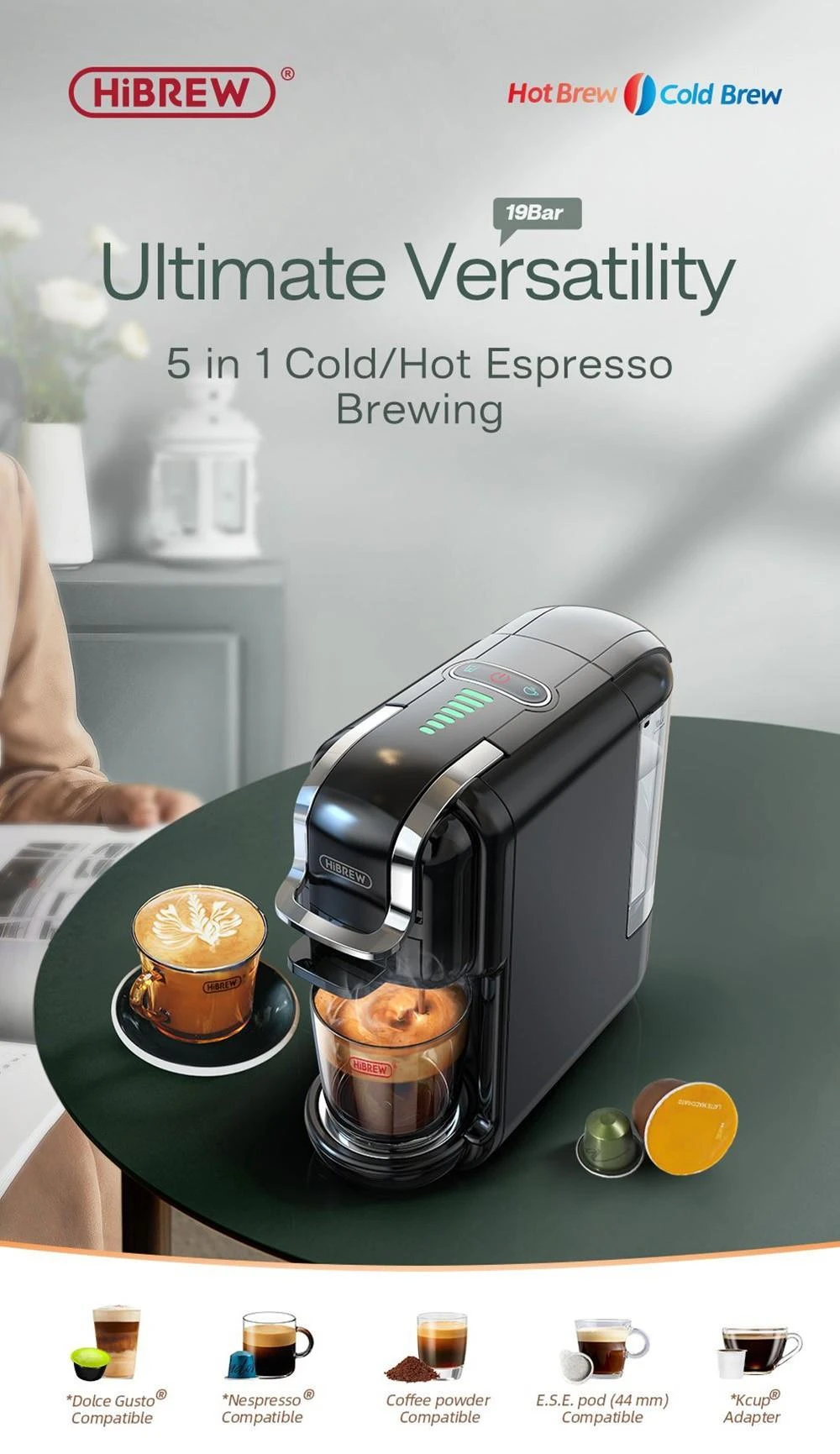 Neakasa P1 Pro Dog Clipper with Pet Hair Vacuum Cleaner
Hey, please don't forget your furry companions, pick some items for the four-legged friends. Pet grooming is in vogue but ensuring your pets brushed clipped and trimmed is not just about the glam. It plays a vital role in their health and well-being. Neakasa P1 Pro grooming kit aims to minimize that stress and make grooming well fun.
Neakasa P1 Pro features 5 tools: a grooming brush and De-shade brush to help prevent damaging the topcoat while promoting a soft, smooth, healthier skin & coat for your pet; an electric clipper provides excellent cutting performance; a nozzle head and cleaning brush can be used for collecting pet hair falling on the carpet, sofa, and floor. Thanks to the vacuum function, P1 Pro collects 99% of pet hair into a vacuum container while trimming and brushing hair, which can keep your home clean. Say goodbuy to the tangled hair and piles of fur spreading all over the house. The low noise design can help your fur baby feel at ease and no longer afraid of haircuts. It's suggested to groom your pet with the brush before trimming pet hair and treating your pet with little snacks to avoid making your pet nervous. Neakasa P1 Pro dog clipper works toward to making the grooming experience even more enjoyable.