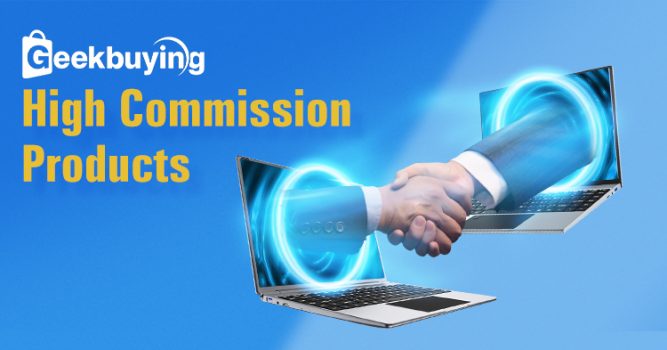 Set your alarm, please! Geekbuying May affifliate incentive plan is coming.
We have a high commission for Selected Items
from May 12th, 2023 to July 12th.
Meanwhile, affiliates can get 1 free or an equivalent coupon for every 20 selected products sold during this time period.
High Commission Product Page
ELEGLIDE Citycrosser Electric Bike 700*38C CST Tires 250W Motor
Commission:10%
Coupon: NNNETYHCSR
ELEGLIDE Tankroll Electric Mountain Bike 26*4.0 Inch Fat Tires
Commission:10%
Coupon: NNNEGTANROL
JIMMY H10 Pro Flexible Smart Handheld Cordless Vacuum Cleaner
Commission:10%
BLUETTI PowerOak AC50S 300W Portable Power Station
Commission:10%
ORTUR Laser Master 3 10W Laser Engraver Cutter
Commission:10%
Coupon: NNNEOUTYB3
Please contact your affiliate managers to learn more details if you have any questions.
Hope the high commission products will help you in pushing your sales!