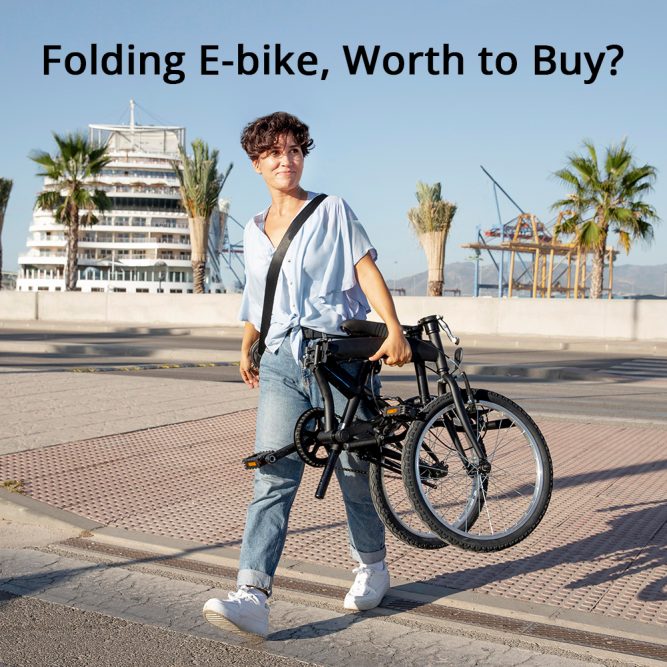 When you are shopping for an electric-assist bicycle, you may often come across folding / foldable electric bikes. Are you curious about them, and do you really understand this type of bike?
Folding bicycle, also folding e-bike is a category of bicycles. Generally, a folding bike differs from other bikes due to the frame folding joint and a seat post folding joint. By folding the frame, the front and rear wheels can be folded together, reducing the length by about 45%. The whole bike can be placed in a carry-on box, a foldable bag, and the trunk of a car after folding. No external tools are needed during the folding process, and the bike can be folded and unfolded manually. After folding, the seat post can be used as a support point to make the bike stand steadily. Folding bicycles are convenient and comfortable to carry and use.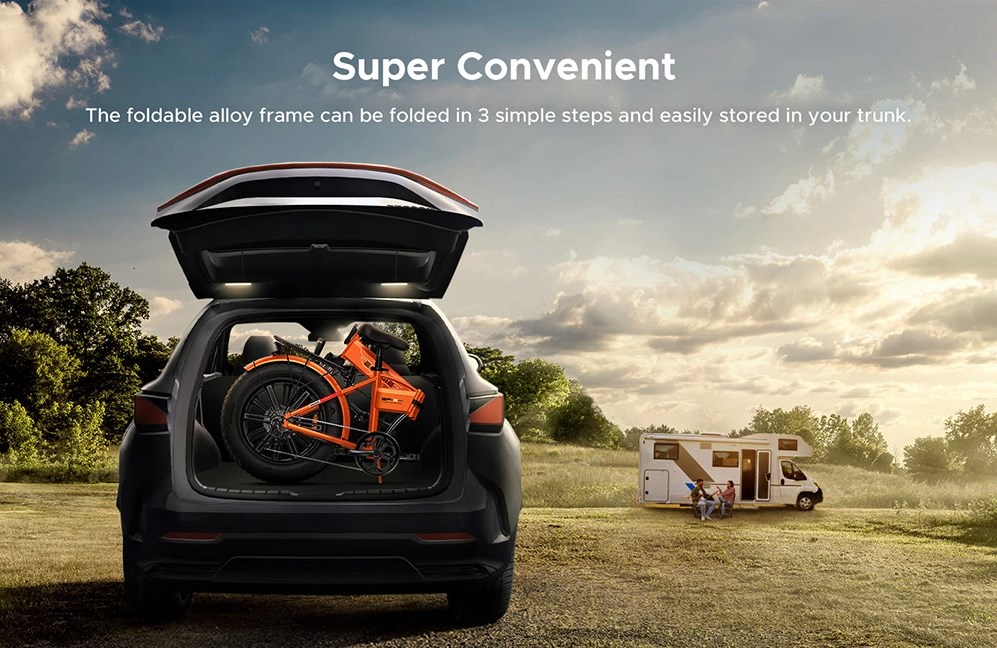 Will you buy a folding e-bike with the following features?
First of all, folding e-bikes are designed to be compact and easy to store, making them a great option for people who live in small apartments or who commute on public transit. They can be easily folded and stored in a small space, such as a closet, under a desk, or in a car trunk.
Folding e-bikes are also convenient for commuting and traveling. They can be taken on buses, trains, and airplanes, and can be stored in small spaces, such as lockers or luggage compartments.
Because folding electric bicycles can be easily stored and transported, they are less likely to get stolen than traditional bikes that are left locked up outside.
E-bikes provide a low-impact form of exercise that can help improve cardiovascular health and reduce stress. With the added assistance of an electric motor, riders can go further and tackle hills with ease.
E-bikes are a more sustainable form of transportation than cars or motorcycles, as they emit less pollution and require less energy to operate.
What to consider when buying a folding e-bike?
Consider where and how you will be using the bike. Will it be for commuting, recreational riding, or both? This will affect the type of e-bike you should choose.
Battery Life and Capacity
Look for a folding electric bike with a battery that provides enough power to cover the distance you plan to travel. Consider the battery capacity and the estimated range on a single charge.
A folding e-bike should be lightweight and portable enough to carry and store easily. Consider the weight of the bike when folded and unfolded, and whether it will fit in the storage space you have available.
Look for a folding e-bike with a folding mechanism that is easy to use and doesn't require any special tools. Consider how quickly and easily the bike can be folded and unfolded.
Comfort and Adjustability
Consider the comfort of the bike, including the saddle, handlebars, and pedals. Look for a model that can be adjusted to fit your height and riding style.
Choose a folding e-bike made with high-quality materials that are durable and can withstand regular use.
Consider your budget and what features you need in a folding e-bike to get the best value for your money.
Try before you buy. Test ride different models to get a feel for the ride, comfort, and ease of use. This will help you make an informed decision when choosing the best folding e-bike for your needs.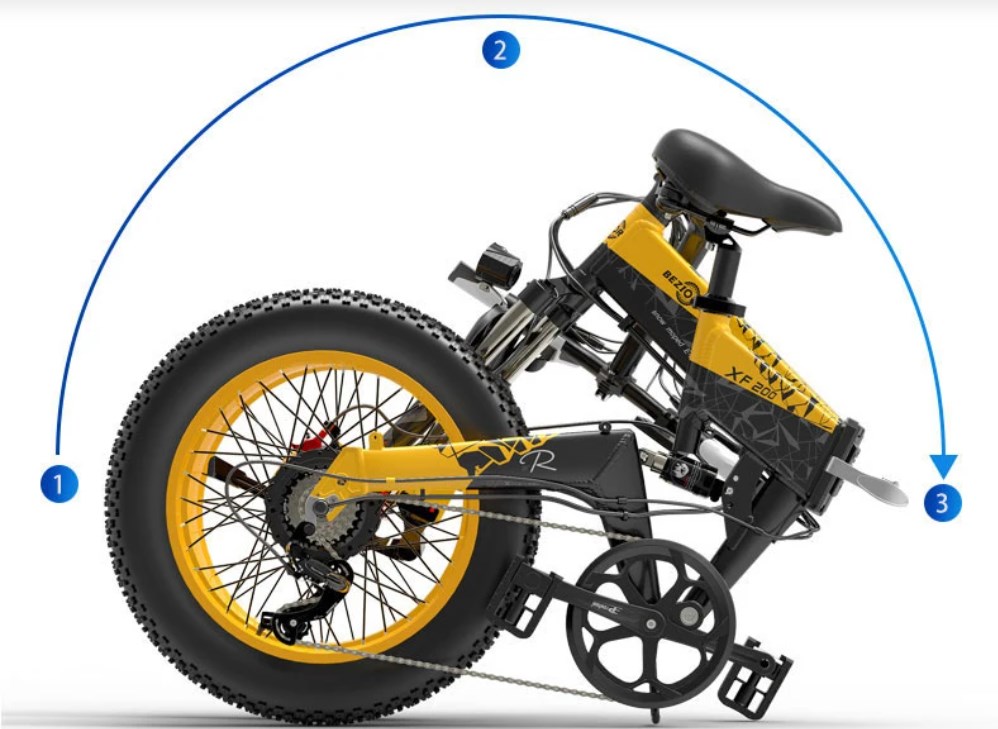 Frequently Asked Questions about Folding E-bikes
1. How much do folding e-bikes cost?
Folding e-bikes can range in price from several hundred to several thousand dollars, depending on the features and quality of the bike.
2. How far can I travel on a single battery charge?
The range of a folding e-bike depends on the battery capacity, motor power, and riding conditions. A good folding e-bike should have a range of at least 20-30 miles, though some models may have a longer range.
3. How long does it take to charge the battery?
The charging time for a folding e-bike battery can vary depending on the battery type and capacity, as well as the charger used. A good folding e-bike should have a battery that can be fully charged in 4-6 hours, though some models may have shorter or longer charging times.
4. Are folding e-bikes heavy?
Folding e-bikes can vary in weight depending on the materials used and the size of the battery. However, they are generally designed to be lightweight and portable and are often lighter than regular e-bikes.
5. Can I ride a folding e-bike in the rain?
Most folding e-bikes are designed to be water-resistant, but it's important to check the manufacturer's specifications to ensure that the bike is suitable for riding in wet conditions.
6. Do I need a license to ride a folding e-bike?
The laws regulating the use of e-bikes vary depending on the country or region. In some areas, a license may be required to ride an e-bike. It's important to check the local regulations before riding a folding e-bike.