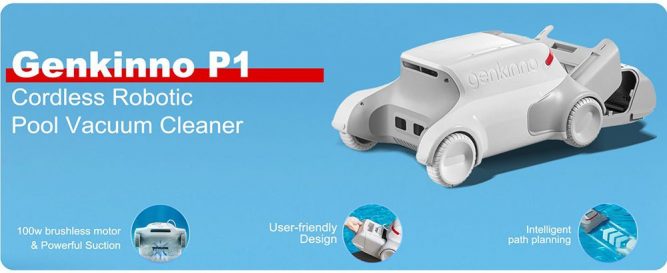 Pool cleaning is a very time-consuming job for every pool owner. After testing the water quality, checking the operation of the equipment, cleaning the filter screen, adding algaecide, salvaging leaves and debris, vacuuming the bottom of the pool, washing the pool wall and water line, and backwashing the filter, it is necessary to perform a clean water purification cycle and disinfecting. Only in this way can the swimming pool be kept clean and healthy. While the emergence of swimming pool cleaning robots will greatly help people get rid of complicated cleaning tasks and release more time and energy to enjoy life in the courtyard swimming pool.
There are many swimming pool cleaning machines on the market, and the key point of intelligent distinction is whether they can have wireless battery life, whether they have path planning, navigation system, wall-climbing cleaning water line, and some "no dead ends" intelligent cleaning services.
Genkinno P1, a breakthrough in intelligent pool cleaners, has amazingly powerful suction and a revolutionary onboard intelligent navigation algorithm to ensure that the most effective cleaning path is used every time.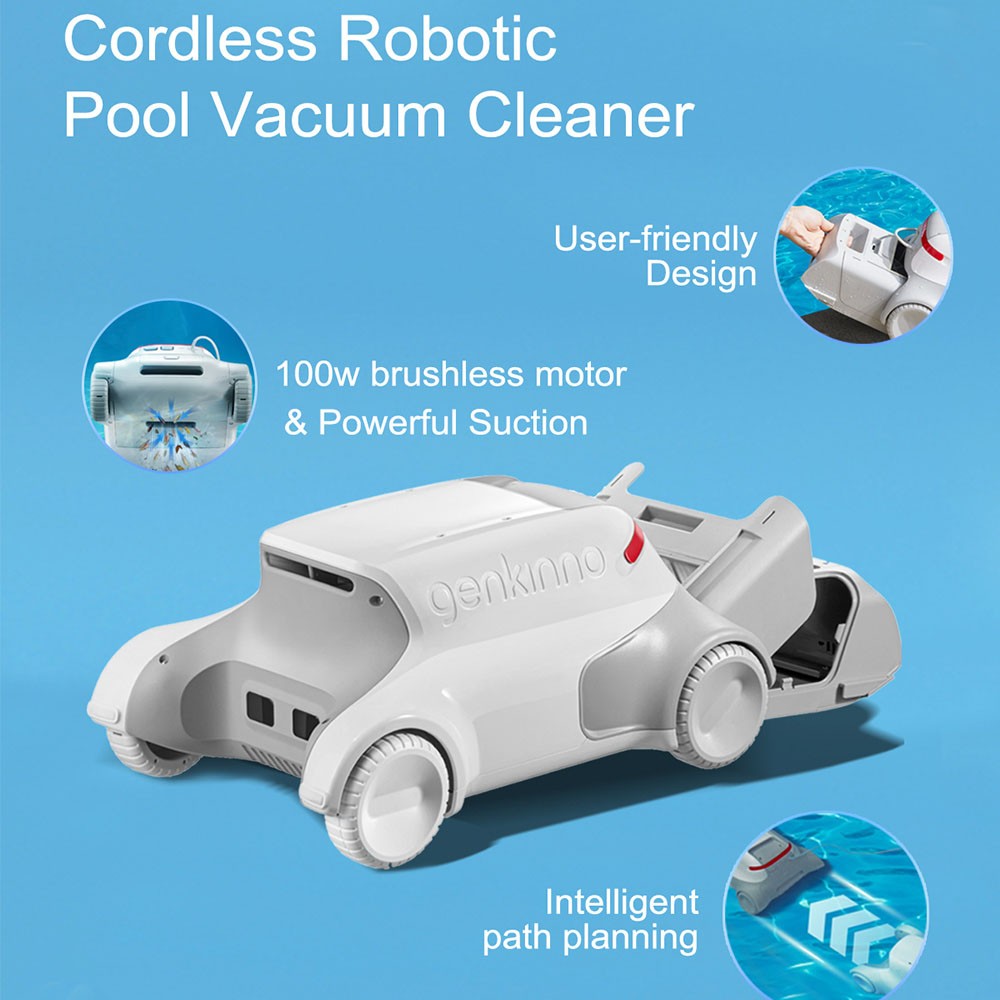 User-friendly Cordless Design
Genkinno P1 has a portable and cordless design and can operate independently without additional equipment such as hoses or booster pumps. It thoughtfully designed floating rope so that you can quickly take it out of the water when the machine stops near the pool wall due to low battery power.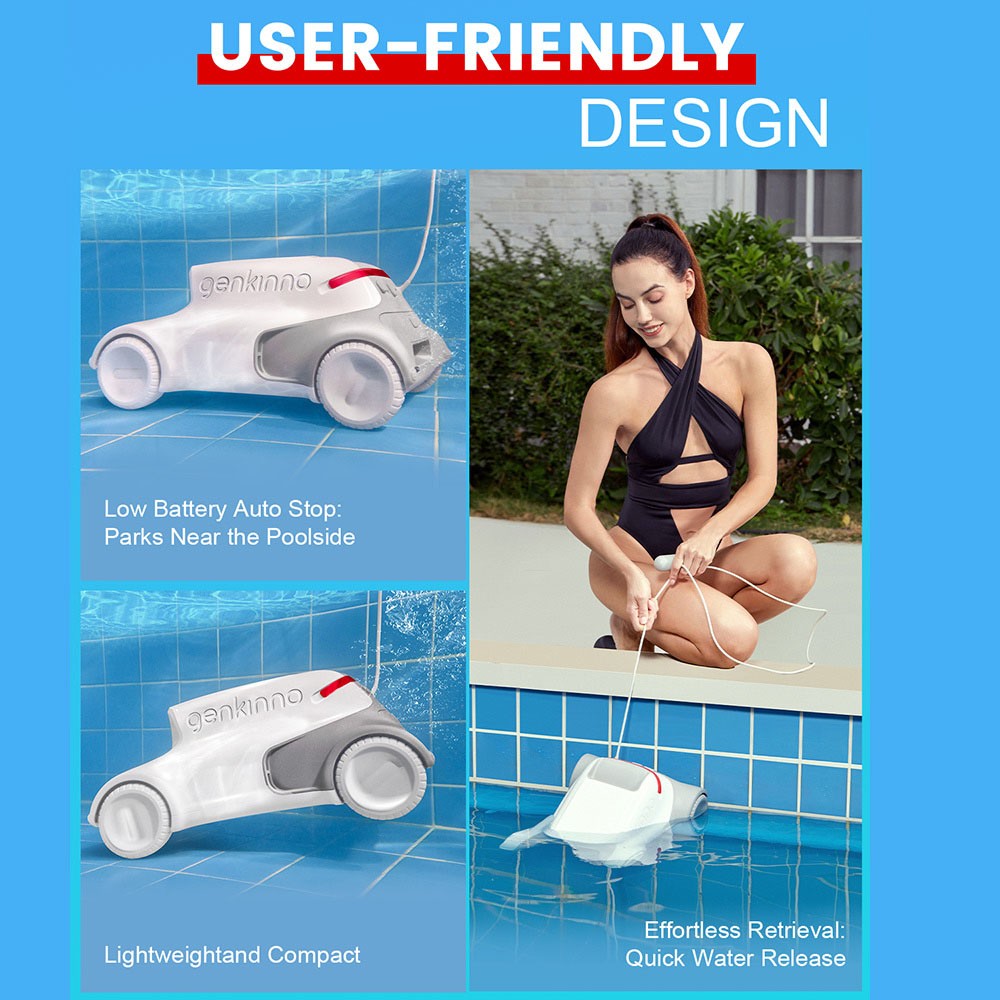 Intelligent Path Planning & Water Drive System
Using intelligent algorithms along with inertial navigation and odometry systems, the Genkinno P1 pool robot vacuum follows the smartest and most efficient route for pool floor cleaning. It is equipped with a durable brushless motor (maximum power 100W), 2500GPH maximum suction, and an efficient water drive system that can easily pick up leaves, sand, bugs, pet hair, and even large debris.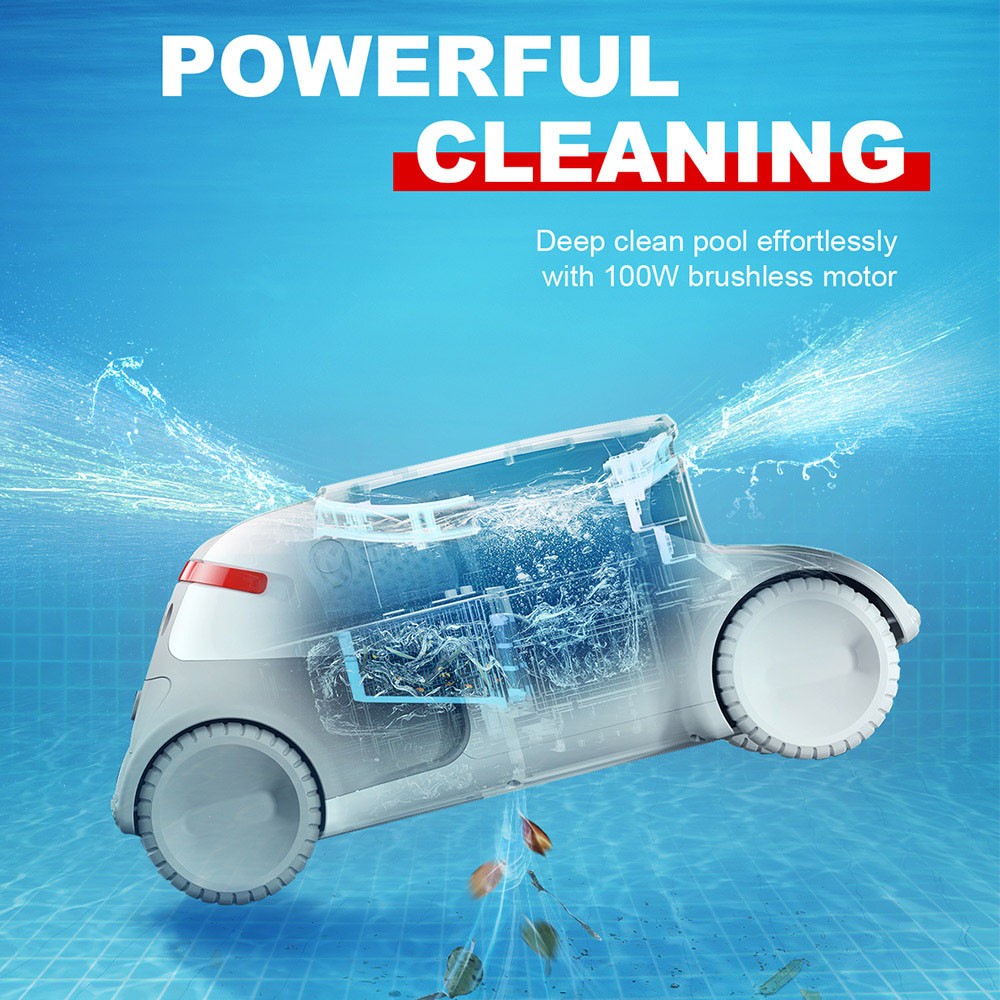 Automatic / Remote Control Cleaning
Unlike ordinary pool cleaning machines, Genkinno P1 is equipped with automatic mode and manual mode. You can enjoy precise cleaning control with a comfortable grip remote and perform deeper cleanings with greater efficiency in specific areas and hard-to-reach spots.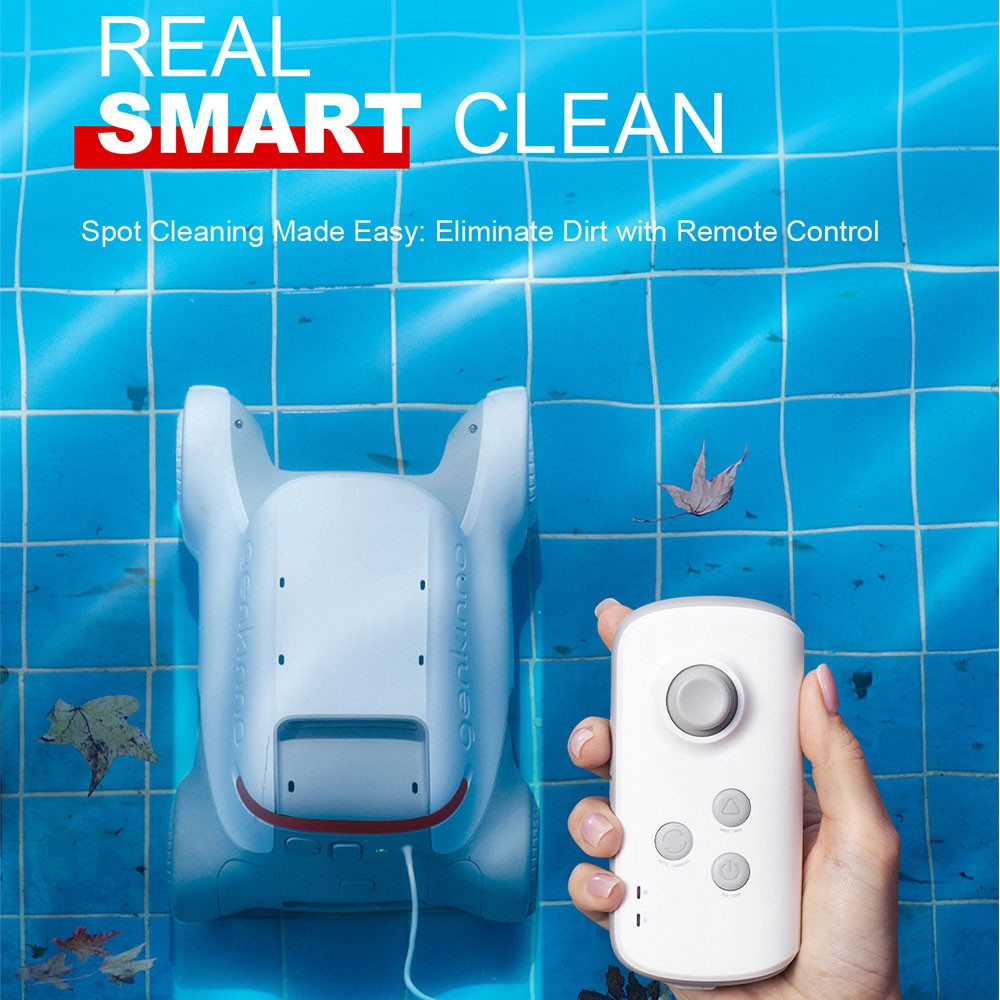 Long Runtime & Wide Compatibility
Built-in 9000mAh large battery, it can run for 240 minutes for a long time on a single charge, covering an area of up to 150 square meters. Plus, it has a quick charge feature that will get you fully charged in about 2 hours. Also, the Genkinno P1 cordless pool vacuum cleaner can easily handle slopes up to 15 degrees and adapt to different pool shapes and sizes.
Summarize
If you are looking for a pool cleaning machine that is cost-effective and saves you the hassle of constant pool maintenance, then you can consider the Genkinno P1 robotic pool cleaner. It is the most cost-effective robot pool vacuum cleaner in its class of pool cleaning products. Adopts anti-ultraviolet and anti-oxidation materials, Genkinno P1 is very suitable for long-term outdoor use, and with it, you will often see a sparkling swimming pool.