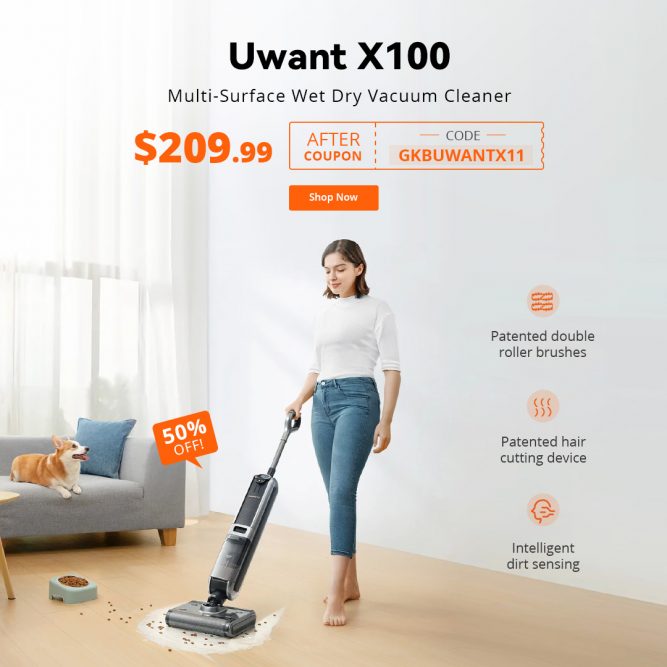 As a new generation of high-end cleaning appliances brand, UWANT continues to create value for users with an innovative spirit, so that consumers can obtain better home cleaning solutions. It has many innovative technologies in the research and development of fabric cleaners, mite removers, floor washing machines, sweeping robots, and even steam mop machines. The UWANT X100 Wet and Dry Vacuum Cleaner is a flagship product from UWANT, featuring a patented dual roller brush that delivers twice the scrubbing power in less time. It can help you easily clean dry dust and crumbs and wet spills from the floor. Apart from this, UWANT X100 configures a patented pet hair cutting device that provides complete internal cleaning of the device.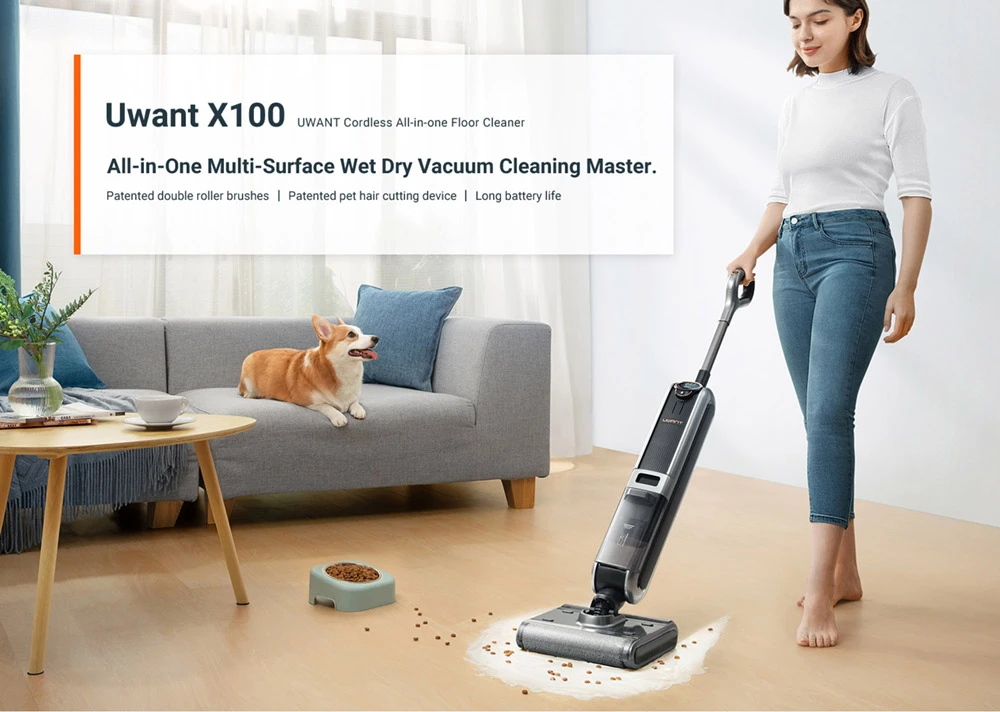 The Uwant X100 handheld cordless all-in-one multi-surface wet and dry vacuum cleaner features a patented dual roller brush and UWANT patented pet hair cutting device. These technologies allow the Uwant X100 to clean tough stains, handle pet hair with ease to prevent tangles and leave a clean finish. Unique two-way power assist design helps you push forward and pull back, allowing you to use this machine effortlessly. Intelligent built-in infrared sensor will detect the degree of dirt in real-time, and automatically adjust the water volume and suction to achieve the best cleaning effect.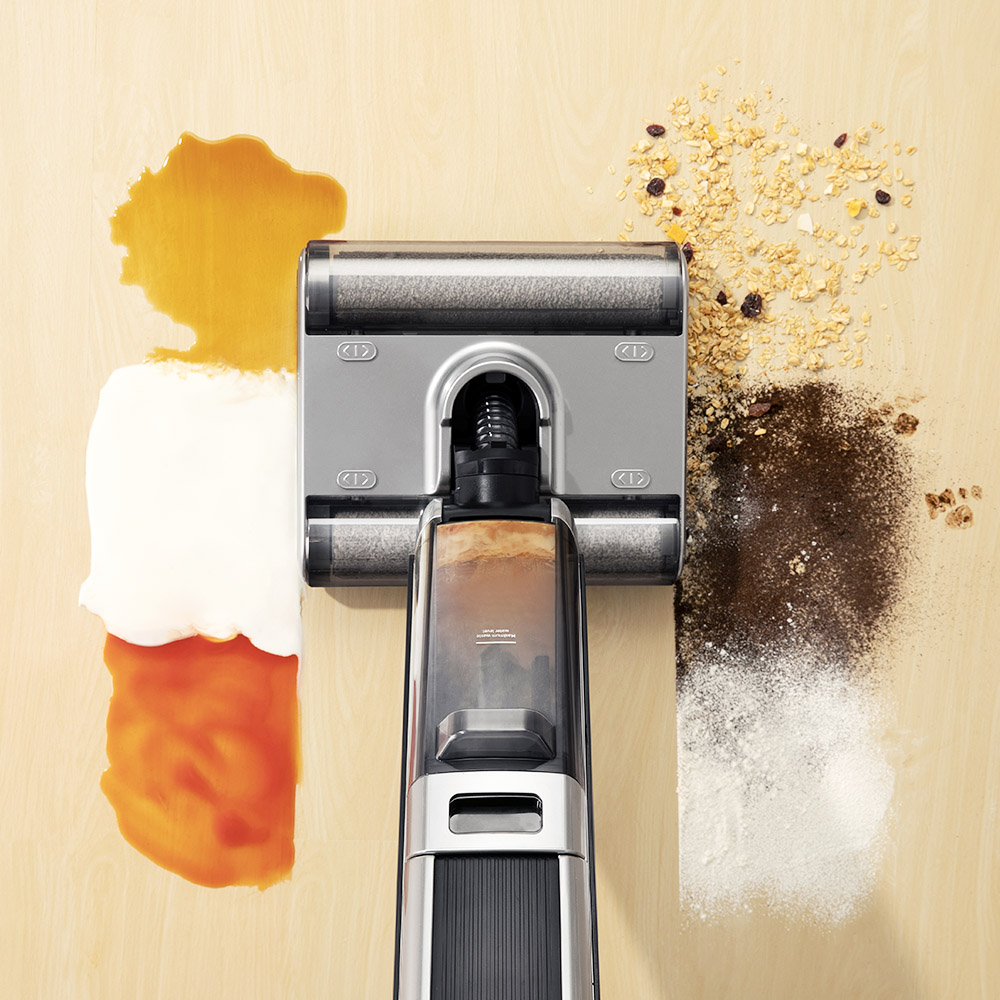 In addition to some technological breakthroughs, the basic design of Uwant X100 also allows users to enjoy the fun of easy cleaning. The wide-body design helps it stay upright and pause at all times during cleaning. 360-degree free rotation and dual-rotation shaft design make this cordless vacuum cleaner easier to clean easily overlooked corners, under tables and sofas, door edges, etc. Using 8 pieces of 4000mAh batteries, Uwant X100 can offer a 50-minute long battery life and a 3-hour fast charging function, which can easily clean a house of 300 square meters at one time. People who don't like to clean garbage frequently can also choose Uwant X100, it has designed two 600ml water tanks (one clean water tank and one sewage tank), so you no longer need to pour out dirty water or add clean water frequently, save you a lot of time.
Of course, UWANT X100 vacuum cleaner is equipped with a clear LED display that shows all important and necessary information directly to the user. And the built-in voice assistant will inform you of the cleaning and charging status in real-time, letting you know every step of the cleaning process from start-up to clean-up.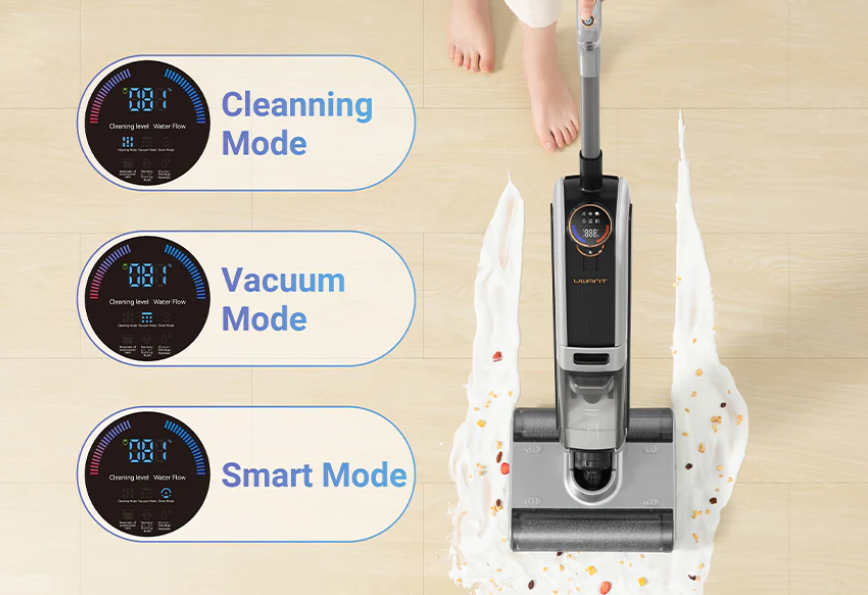 Get Uwant X100 Only for 209.99 USD Now!
The UWANT X100 is an excellent all-in-one cordless vacuum cleaner that's easy to control and can handle both dry stains and wet spills. Most importantly, this wet and dry vacuum cleaner is equipped with a patented pet hair cutting device and an intelligent dirt-detection infrared sensor, making it the best choice for users with pets.
And now, you only need to use the coupon (Code: GKBUWANTX11) to take it home for $209.99! The original price is $329.99, and now the event price is only $209.99! The event is not over yet, hurry up and buy it with great value for money!
https://www.geekbuying.com/item/Uwant-X100-Handheld-Cordless-Wet-Dry-Vacuum-Cleaner-509049.html