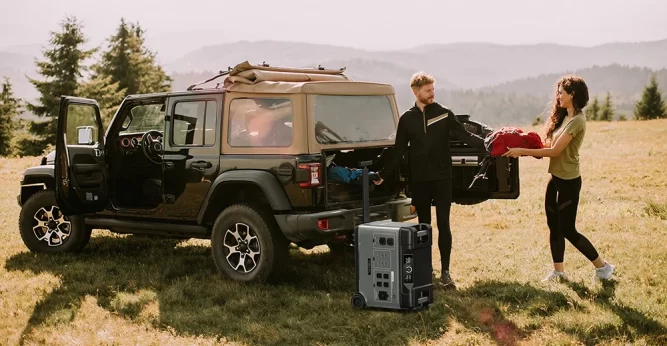 Now more and more people enjoy RV travel and outdoor camping, but if the capacity is too small, there is no way to use it to operate electric stoves, projectors, refrigerators, or some higher-power appliances. Following the P2001 2000Wh portable power station, OUKITEL has once again launched an outdoor energy storage power supply with a huge capacity – OUKITEL Abearl P5000, which is equipped with a 5120Wh lithium iron phosphate battery pack. It is roughly equivalent to the average daily electricity consumption of a family. When everyone is worried about the power supply needs of long-term travel, Abearl P5000 provides an affordable choice. If used with solar panels, it will provide a steady stream of energy for your journey.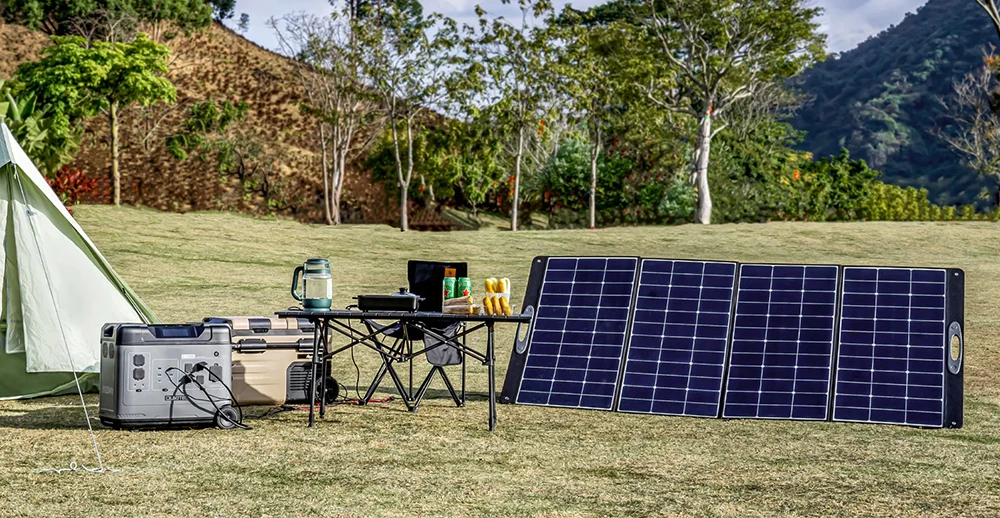 Massive Battery Capacity
OUKITEL ABEARL P5000 configures a massive battery capacity of 5120Wh, and a high AC output power of 2200W (4000W surge), which can power 99% of household appliances. This means that you can bring your favorite electrical appliances when traveling, make more hearty meals, and spend a more pleasant holiday with your family or friends.
While having sufficient capacity and power, ultra-high safety should also be considered by an excellent power station. ABEARL P5000 portable power station uses high-quality explosion-proof lithium iron phosphate (LiFePO4) batteries, which can provide safe and stable power for your devices even in harsh environments. And its built-in smart BMS can ensure the safety of the power station and all connected devices, which is very suitable for RV travel, long-term camping, outdoor parties, adventures, etc.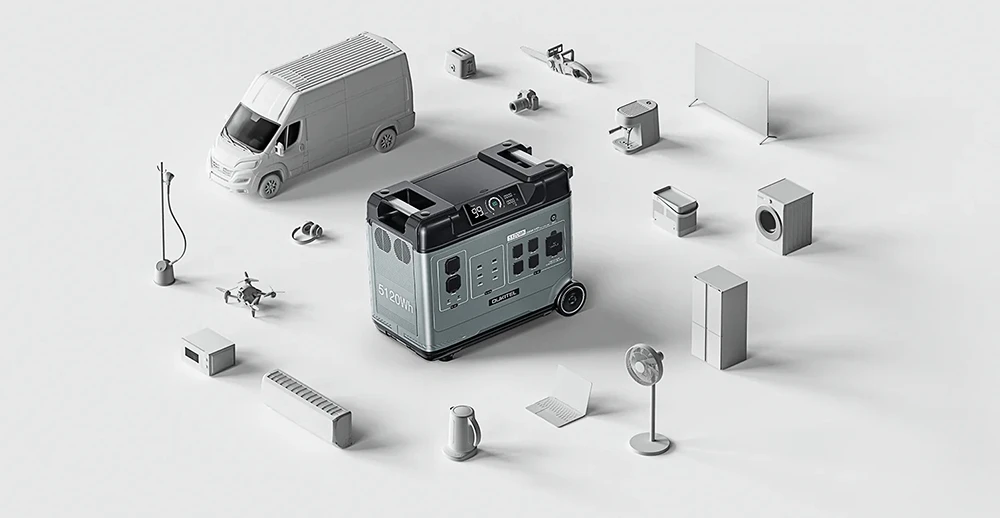 Various Output Ports
In order to meet different charging needs, the ABEARL P5000 solar generator is designed with 5 pure sine wave AC sockets, 2 DC 12V ports, 1 aviation socket, 1 car cigarette lighter port, 2 USB-A ports, two Quick Charge 3.0 USB-A port and 2 USB-C ports (100W PD per port). Don't worry about it not being able to power your devices at all!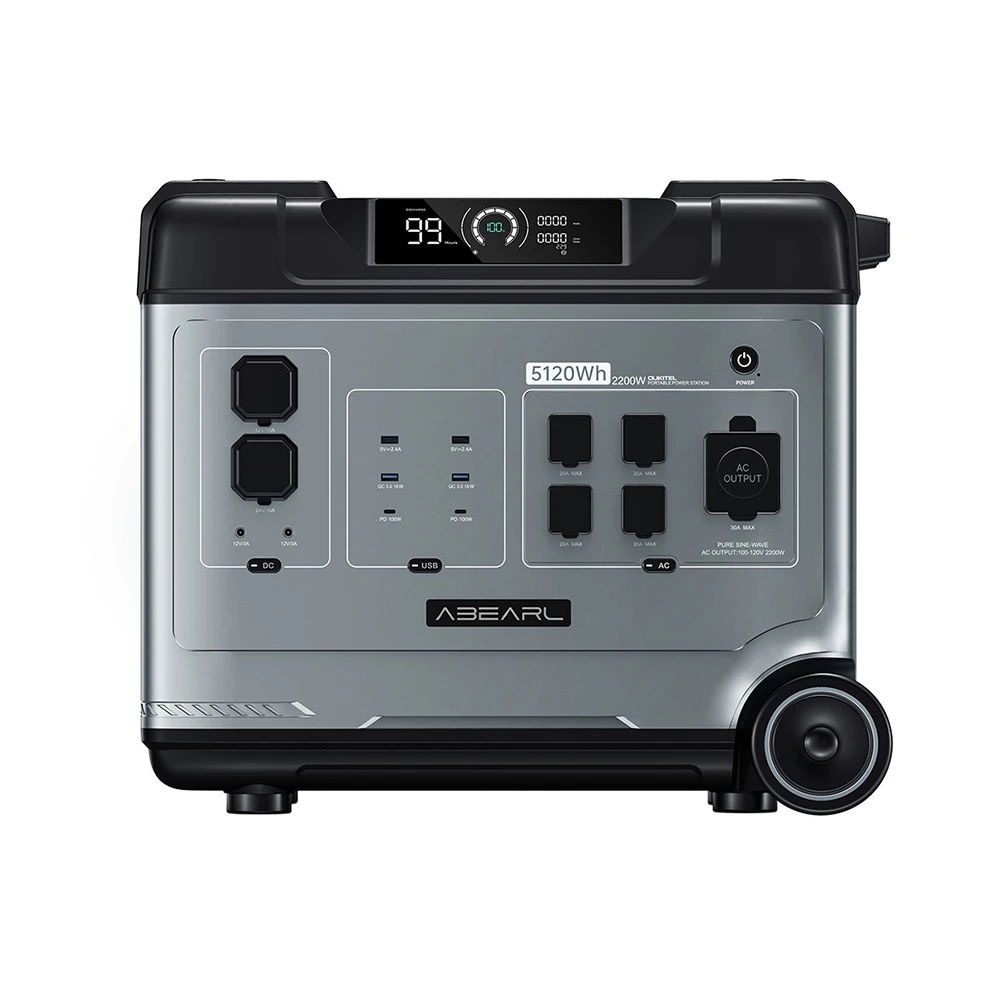 Efficient Recharging
The built-in MPPT controller provides 99% conversion efficiency, which can maximize solar energy. With a maximum solar input of 1000W, P5000 portable power station can be fully charged in about 5 hours. It is compatible with OUKITEL solar panels and other 12-120V solar panels. In addition to supporting solar panel charging, this outdoor power supply also uses industry-leading ultra-fast 1800W AC charging, which can be fully charged in less than 3 hours. If you want even faster charging, try a simultaneous input from an AC outlet and the solar panel, which can fully charge this portable power station in 1.8 hours.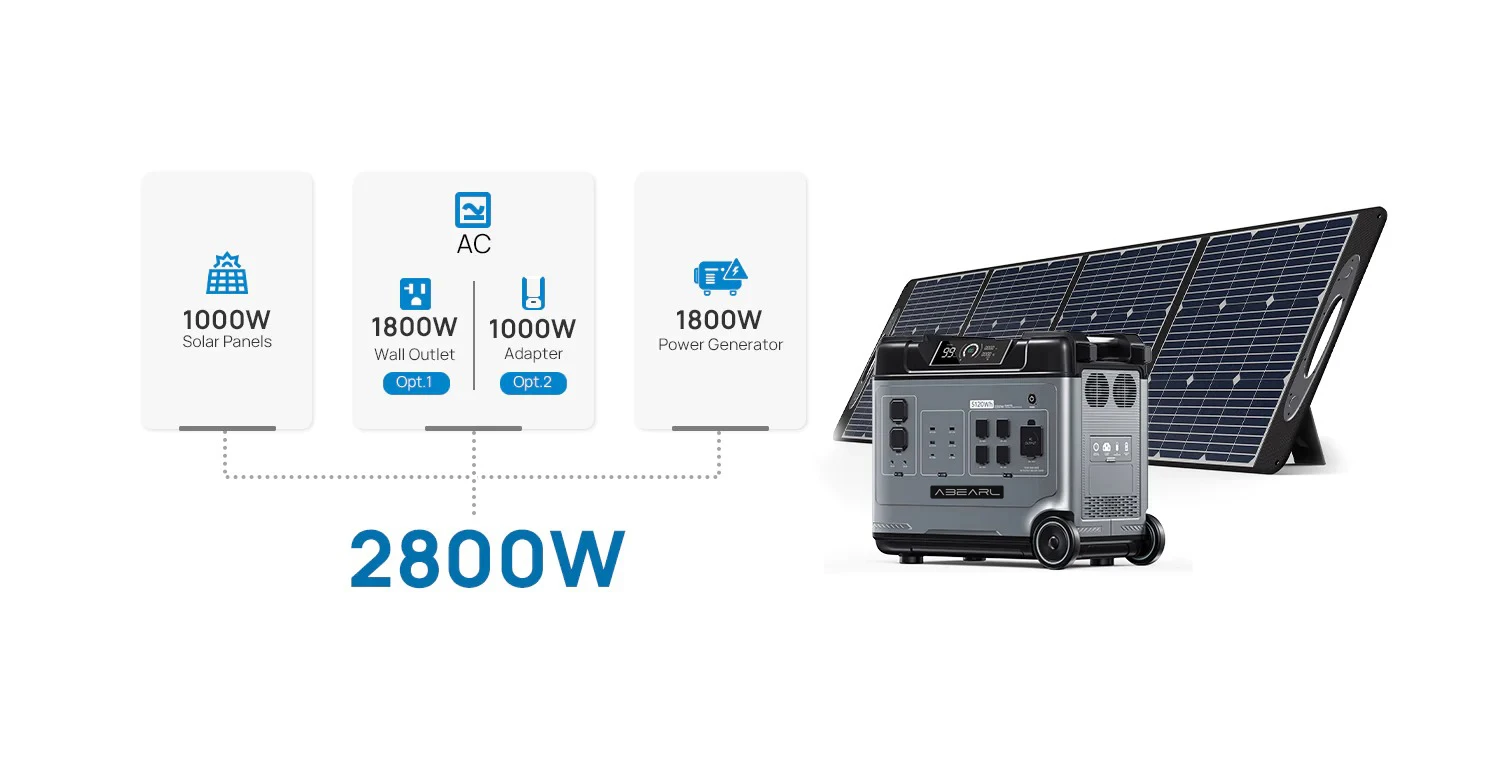 Convenient Design
Compared with general power stations, Abearl P5000 is not a guy that can be moved easily. In order to move this energy storage device more conveniently, OUKITEL adopts a suitcase design with a retractable handle and two rollers. Apart from the neat exterior, the Abearl P5000 portable power station has a plastic accessory storage box on top, which can be used to store some cables from the power supply and solar panel.
After using the power station for a period of time, many users will find that some ports have accumulated a lot of dust, which is difficult to clean. While this power station has designed dust covers for some ports, so you can use it with confidence.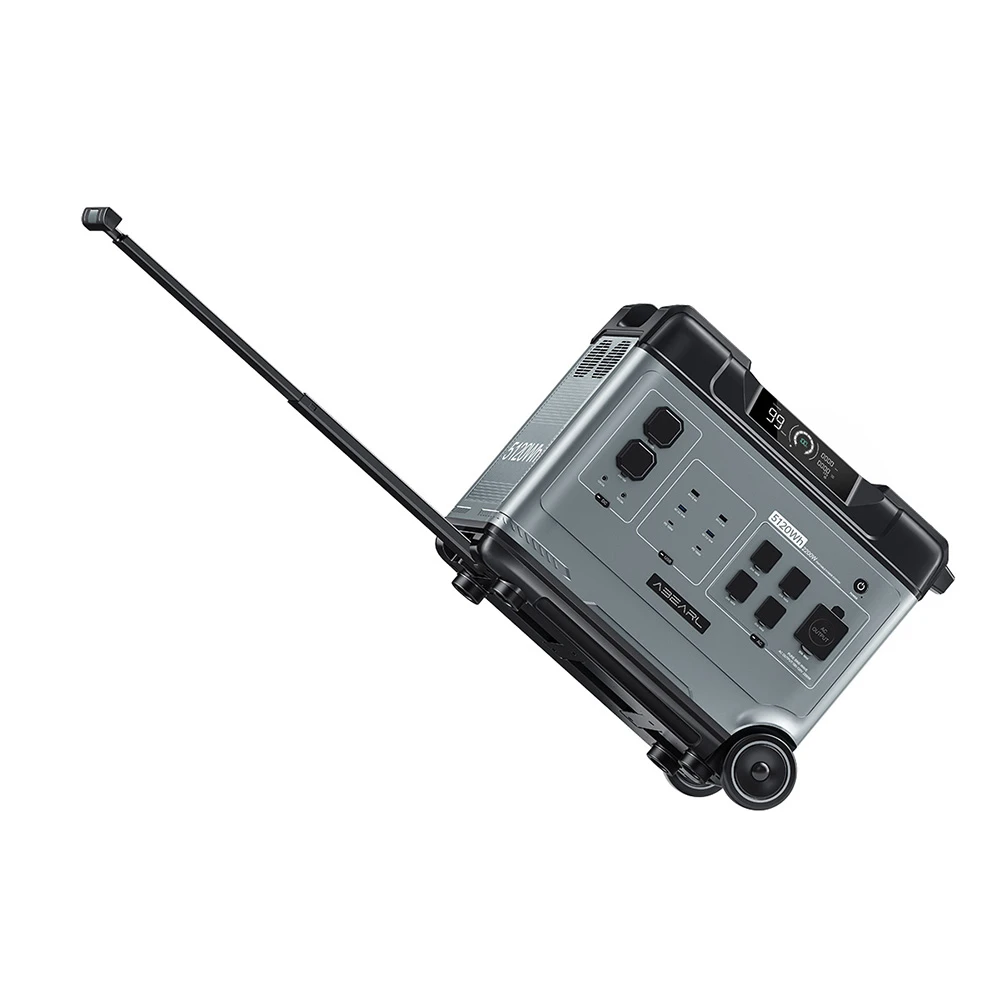 Summarize
Anyone who knows something about outdoor portable power stations knows that capacity, power, port, safety, and portable design are must-haves for an outdoor power supply. The OUKITEL Abearl P5000 includes all of the above must-haves and is well above average. In the case of configuring such a large battery capacity, it still maintains portability, which is convenient for you to better enjoy long-term outdoor travel. Of course, it is an excellent backup power source for your home, as it has a UPS function that keeps connected devices running during a power outage, giving you peace of mind.
At present, this product is undergoing the event of Earth Day Sale, and the price is more favorable than usual! If you are interested, please click the link below.
https://www.geekbuying.com/item/OUKITEL-ABEARL-P5000-Portable-Power-Station-519779.html
https://promotion.geekbuying.com/promotion/earth_day_sale_2023