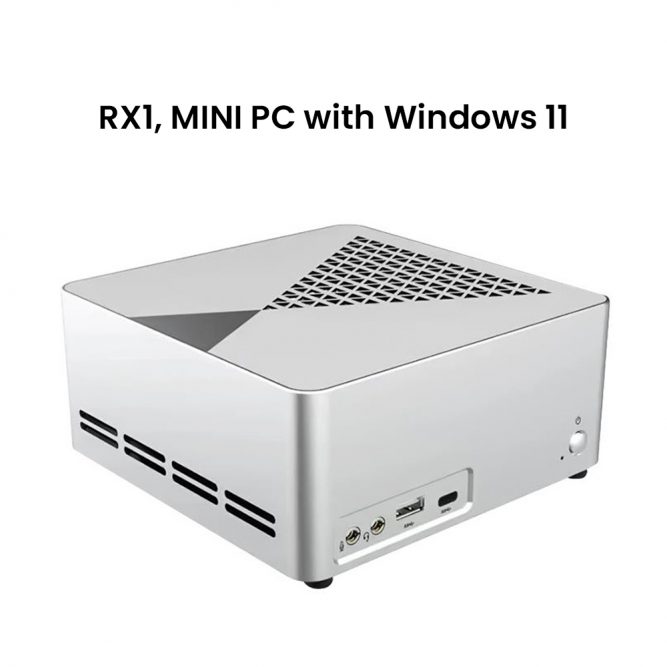 Compared with traditional computers, mini PCs boast a much smaller and lighter machine, saving a lot of space and energy. The RX1 Mini PC from Geekbuying is a powerful, ultra-portable device that packs a big punch in a tiny package. This mini PC offers incredible performance, stunning 4K visuals, and an array of features that make it perfect for gaming, streaming, or office work use. It is powered by an Intel Celeron G5900 or Intel i3 10100 processor, and comes with the Windows 11 operating system, allowing it to stay productive and organized with ease.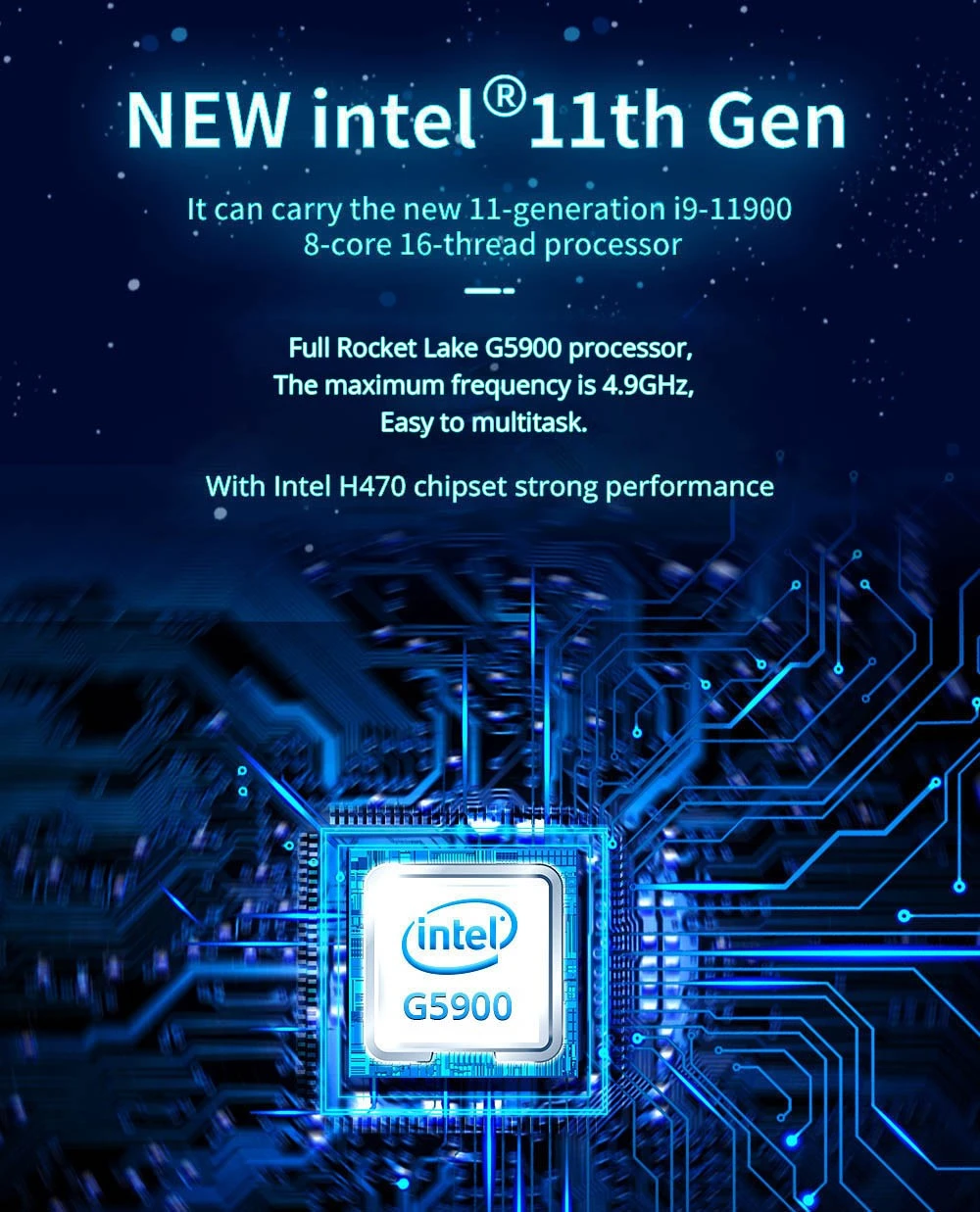 A 10th Generation processor suitable for office automation – with an LGA1200 Socket and H470 chipset – is present in this mini PC. Not only that, but it also has Wi-Fi 6 connectivity, as well as four video outputs. Though the Celeron processor it ships with is not ideal, the possibilities of upgrading to a more powerful processor with the same socket and chipset open up. Thus, RX1 stands out due to its potential for expansion.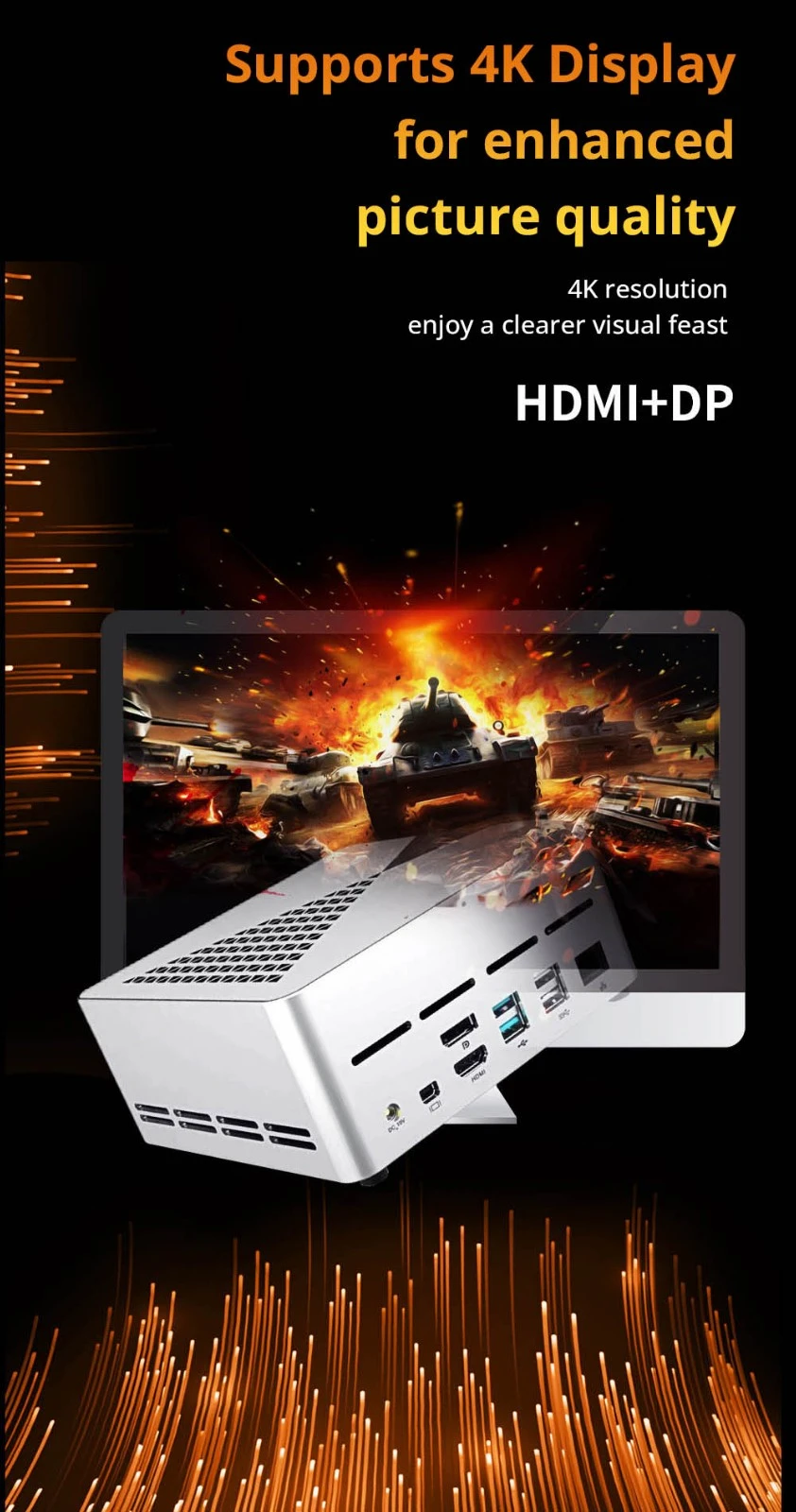 As for the storage, RX1 has 8GB of RAM, and 256GB or 512GB SSD drive. Besides, there is a port where you can install an M.2 Nvme SSD and a SATA3 connector where you can insert a second unit. Even better, the RX1 Mini PC is equipped with plenty of ports, including a 3.5mm 2-in-1 Audio port, an HDMI interface, a mini DP port, a DP port, a Type-C port, 3 USB3.0 ports, 2 USB2.0 ports and a gigabit LAN port. This makes it easy to connect all of your favorite external devices and peripherals like a monitor, TV, or projector.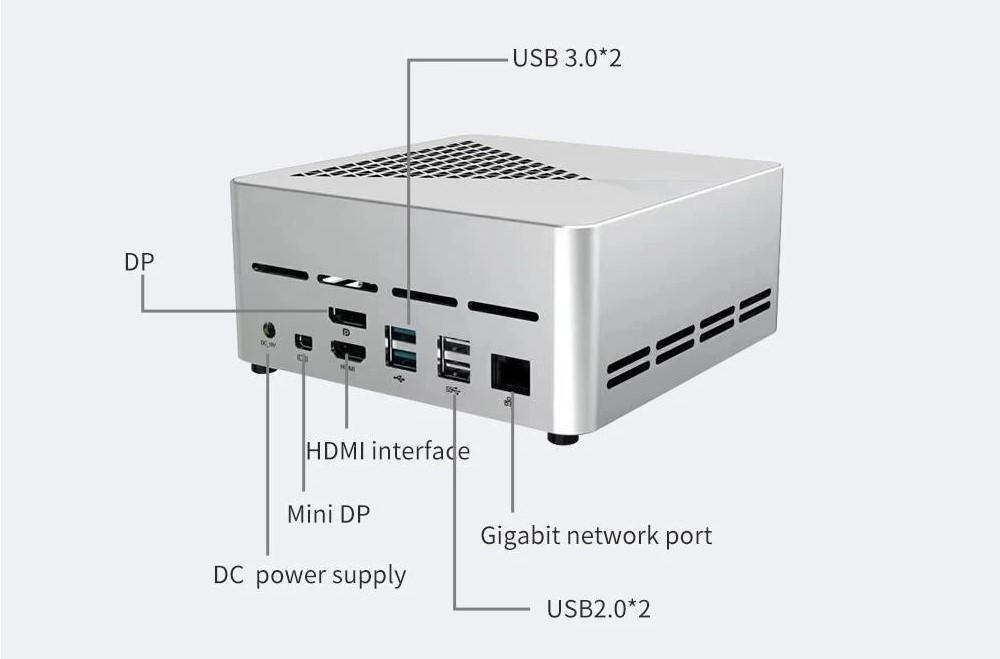 With Windows 11 already installed, the mini PC is also great for staying productive, organized, and entertained. Whether you're looking for a powerful device for gaming or streaming, or an ultra-portable option for on-the-go work, the RX1 Mini PC has you covered.