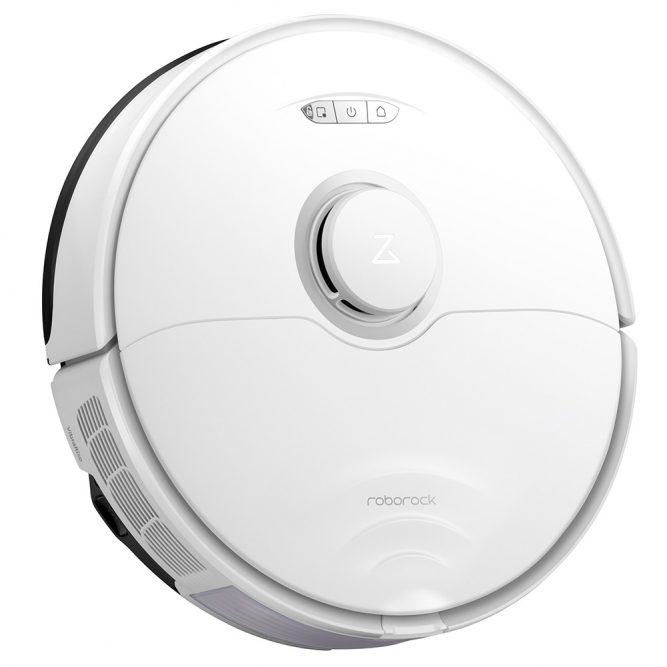 Do you have a busy schedule, are you tired of cleaning the floors, or annoyed by the constant cleaning of pet hair and food crumbs? If yes, then you definitely need a robot vacuum cleaner. With a robot vacuum, you can simply set it up, then it will help clean your floors while you focus on other things. This means you have more time to yourself.
Roborock has released its newest robot vacuum cleaner, the S8, featuring Roborock's newly developed DuoRoller brush technology and VibraRise mopping system, allowing you to enjoy fresh, just-mopped floors every day. Compared with the S7 series, the Roborock S8 has obvious breakthroughs and improvements in smart technology and suction. Therefore, for those looking for a smarter robot vacuum cleaner, the Roborock S8 must be an excellent choice.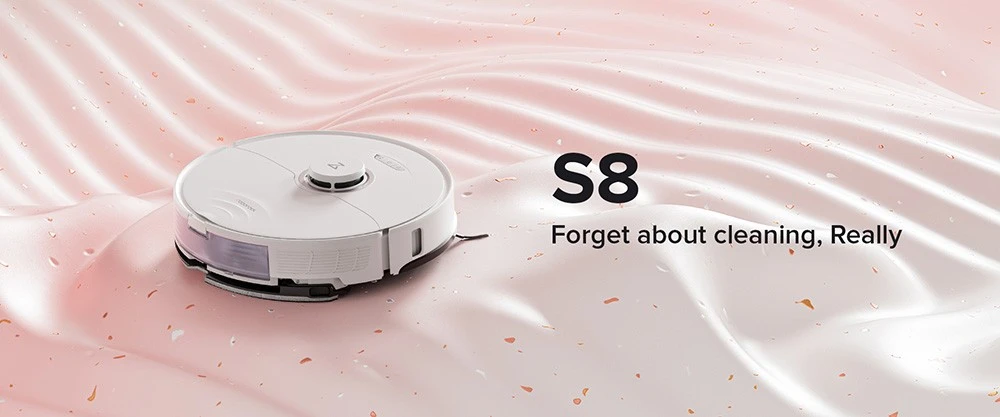 DuoRoller Brush Technology and 6000Pa Extreme Suction
Roborock S8 robot vacuum cleaner is designed with two large rubber roller brushes that rotate in opposite directions on the bottom of the device. They can quickly remove dirt and hair with fewer tangles, and enhance the vacuuming effect. Moreover, the S8's suction power has been boosted from 5100Pa to 6000Pa, which means it can pick up almost all dirt and dust, even the smallest particles, effortlessly.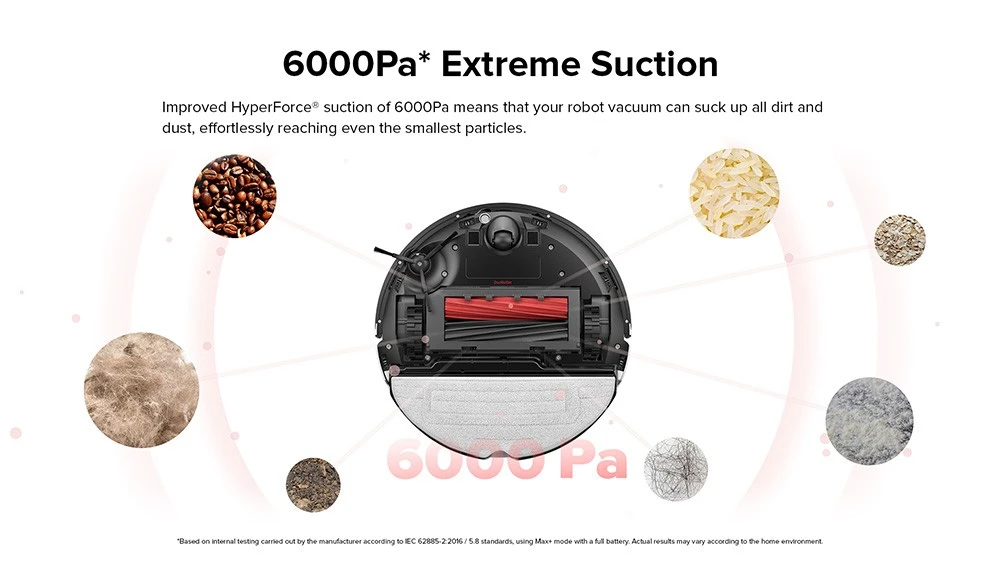 VibraRise Mopping System
With sonic vibration technology, Roborock S8 can bring you 3000 times/min high-speed scrubbing, more than 6N mopping pressure, and even remove slightly dry dirt from the floor. In addition, the robot can lift the mop by 5 mm to avoid wetting the carpet.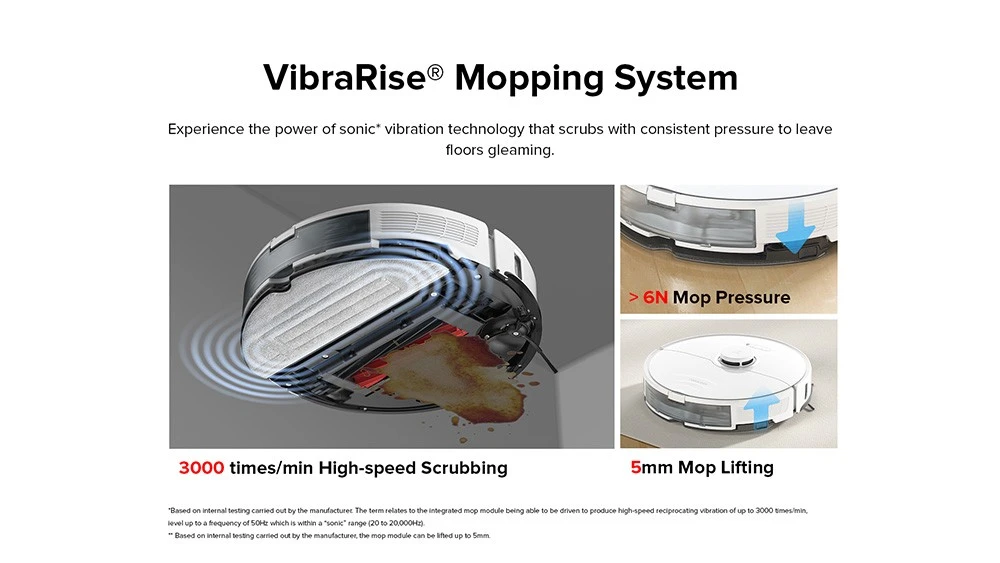 Reactive 3D Obstacle Avoidance and LiDAR Navigation
On top of the S8 robot, there is a tower for LiDAR navigation. It enables the robot to recognize its surroundings, create a virtual map, and systematically navigate your house. Through 3D structured light and infrared imaging, S8 can identify obstacles on the floor and avoid potential dangers, achieving a hassle-free cleaning experience. Besides, Roborock S8 can automatically detect places that are easy to get stuck and suggest entering No-Go zones.
Carpet Detection
S8 robot vacuum cleaner uses ultrasound to determine if it's currently on carpet or a smooth floor. The Carpet Boost+ system enables the S8 clean low-pile carpets with ease, keeping your carpets free of pet hair and crumbs.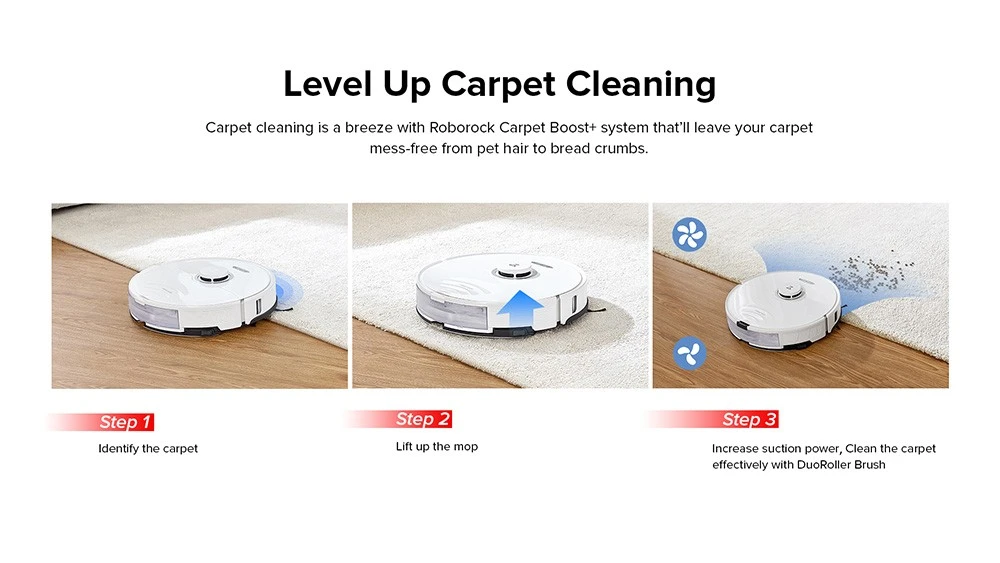 Multifunctional Roborock App
Once connected to the Roborock App, you can choose between four levels of suction, three levels of mopping intensity, and your preferred route. Plus, you can choose whether the robot should mop, vacuum, or both, and whether it should clean the entire floor or just focus on a single room or area. In this way, your household cleaning becomes more convenient.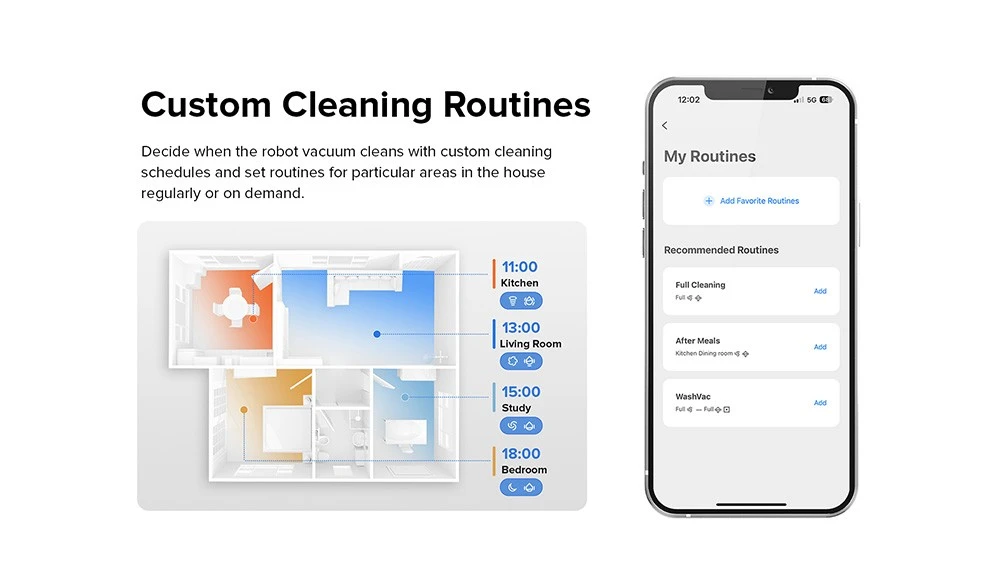 Conclusion
As Roborock's latest flagship robot vacuum cleaner, Roborock S8 is more satisfying in terms of vacuuming, mopping, and intelligent design. In addition to the above-mentioned key features, the S8 has many other functions, such as multi-layer 3D mapping system, off-peak charging function, etc. S8 is currently on hot sale, if you want to know more, please click the link below.
https://www.geekbuying.com/item/Roborock-S8-Robot-Vacuum-Cleaner-White-519600.html