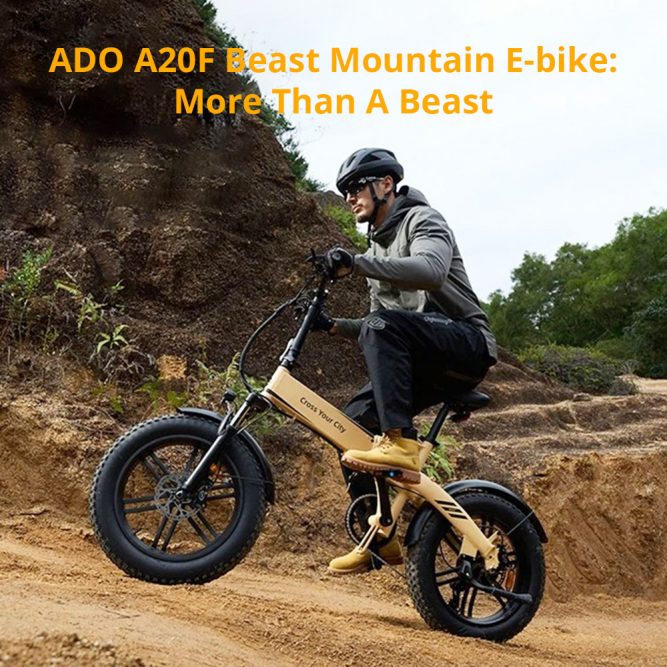 The long winter is coming to an end, and as the temperature gradually rises, people begin to yearn for outdoor activities, breathing fresh air, enjoying the scenery in the suburbs, and feeling the spring breeze. For those who are eager for freedom, the ADO A20F Beast electric bicycle will be your best partner.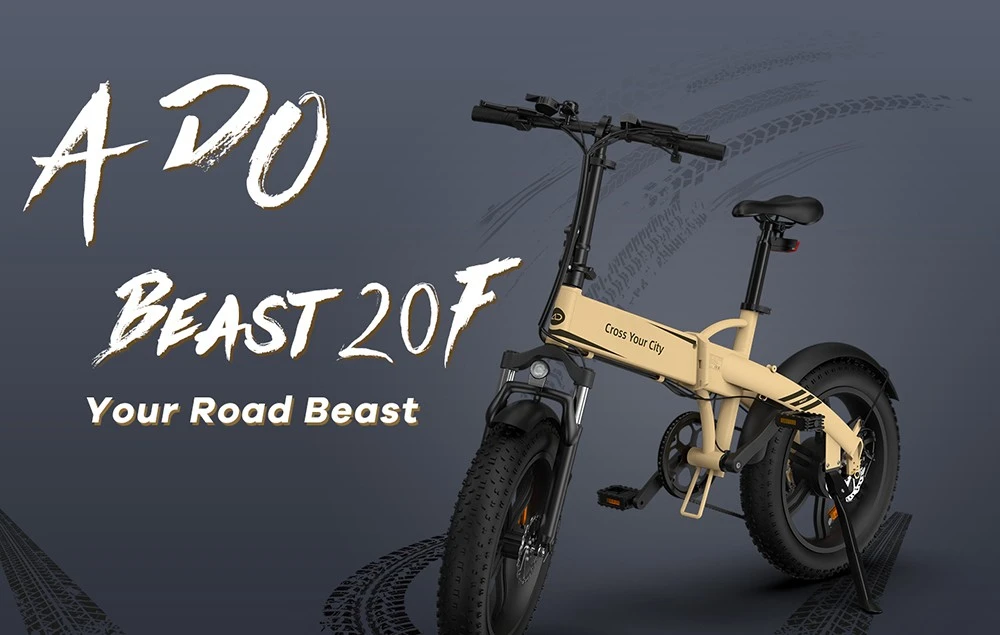 Why It Is A Beast
As ADO's newest mountain bike, the A20F Beast is undeniably fierce, passionate, and powerful. It features a 36V 250W Brushless DC rear motor with a peak power of 500W, providing enough power for your trip. At the same time, the maximum torque value provided by ADO A20F Beast reaches 65 N.m, and the torque sensor can help the bicycle to accelerate faster, ride on slopes more easily, and provide better cycling performance. It can easily deal with slopes within 30 degrees. The maximum speed of 25km/h allows you to travel quickly in heavy traffic and provide a certain sense of challenge.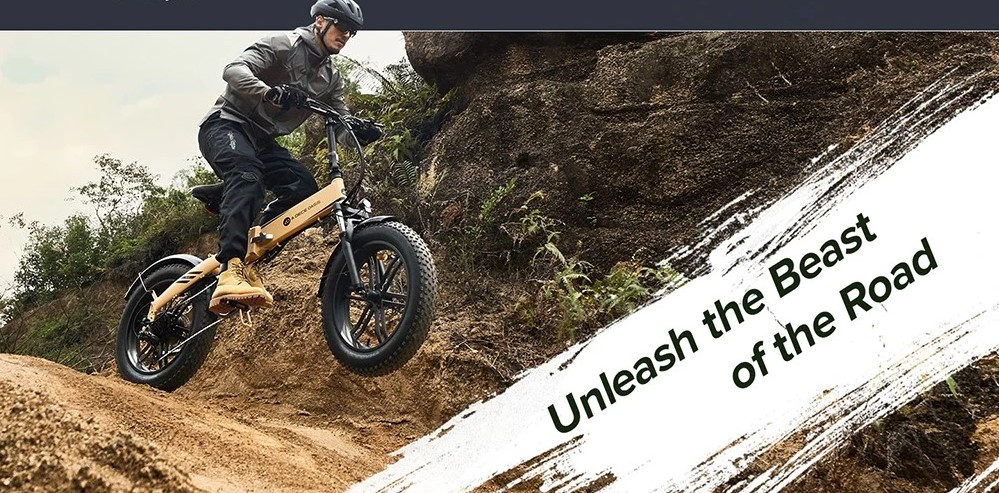 Riding Longer and Safer
ADO A20F Beast has upgraded to a larger battery with a capacity of 36V 14.5Ah, which is more conducive to maintaining the continuity of the drive system, thereby effectively improving the endurance of A20F Beast. A single battery mileage of up to 120km can effectively shorten the charging time and save a lot of use costs, thus making the electric bicycle a longer life. At the same time, this battery features a smart management system that has to overheat, short circuit, over-current, and overcharge protection. No need to worry about accidents due to battery damage during the journey.
ADO A20F Beast especially uses 20*4.0 rubber pneumatic tires, which can provide greater grip and stability on different grounds, especially on rough, bumpy dirt roads or muddy roads. It allows you to drive more safely and comfortably on these types of road surfaces. The front fork also has shock absorption; the front and rear hydraulic disc brakes bring you safer braking.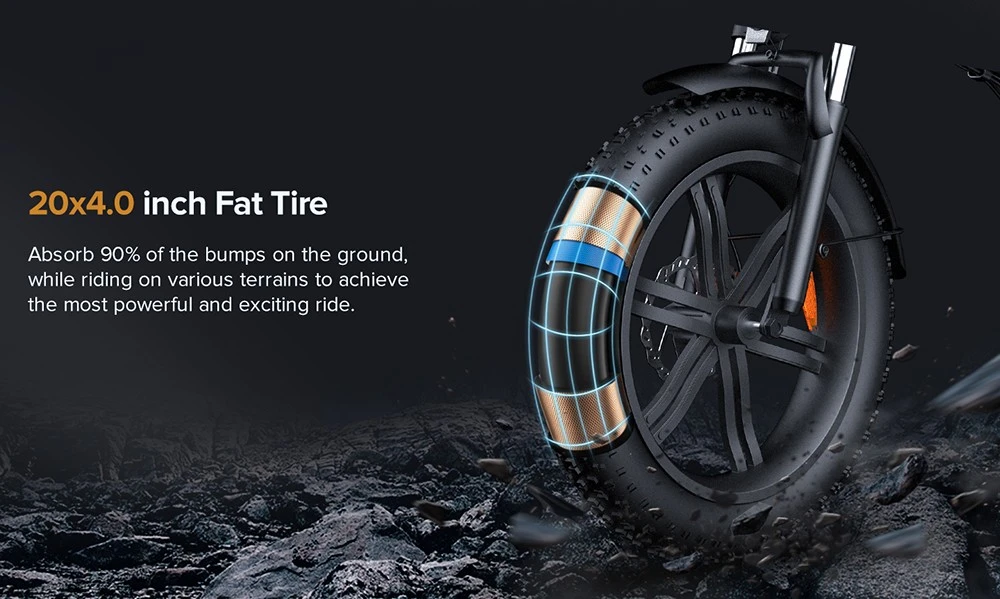 Smart Riding System
ADO also developed an APP for A20F Beast, which can be connected to the bicycle via Bluetooth. Riders can not only control the bicycle through the APP, but the APP also provides navigation services, aiming to create great convenience for your travel. Ride A20F Beast, and go wherever you want. Near the left handlebar, there is a colorful display, clearly under the sunshine, showing the speed, mileage, gear, glitch, and other information you need.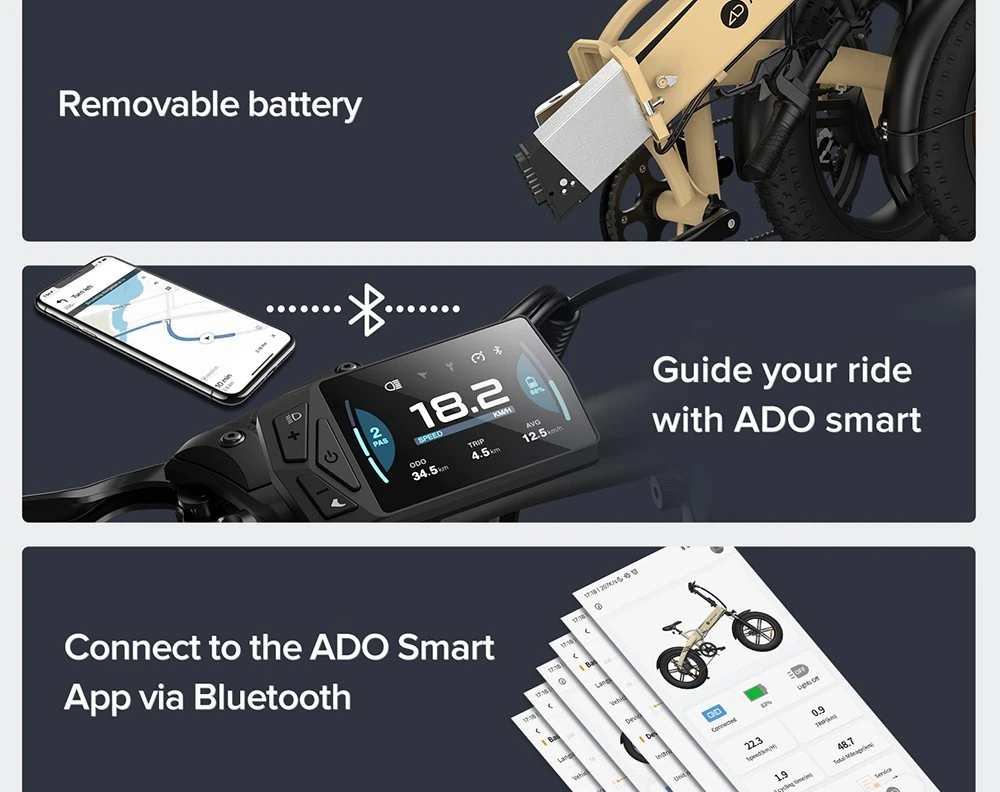 There are dual system switches: Pedal Assist System includes bicycle mode, and pedal-assist mode, and Hybrid Drive System comprises bicycle mode, pedal-assist mode and pure electric mode. Meanwhile, Shimano 7-speed transmission can help e-bike riders more easily change their speed and torque to adapt to different terrains and achieve the best riding comfort they want.
In order to facilitate charging, the battery of the ADO A20F Beast can be taken out separately. This design also reduces the risk of the battery being stolen. The whole body of the ADO A20F Beast can be folded, you can ride it to conquer the rugged mountain roads, and also take it to shuttle in the city, the folded bike can be placed in any corner, such as under your office desk Or the trunk of a car.