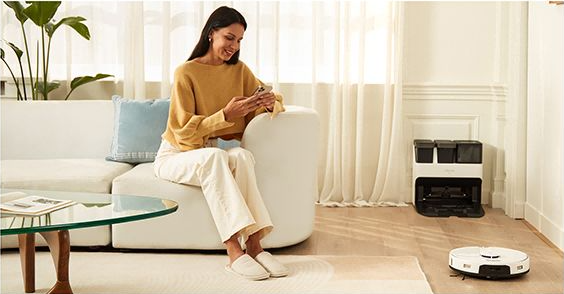 Robot vacuum cleaners are known to be smart enough to clean your floors without you bending over. It is a good helper for many housewives, but there is one thing it can't do. Clean itself! Although there are high-end robot vacuum cleaners on the market that claim to have self-cleaning functions, they are not completely hands-free. In the end, you have to clean up the dust bags and the garbage left on the machine by yourself.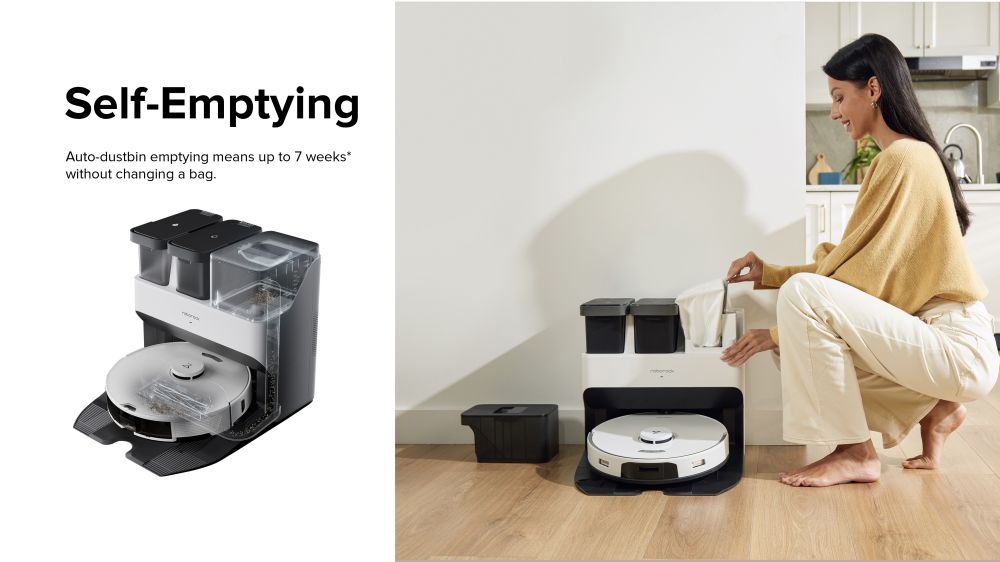 Inside the parts of your robot vacuum cleaners, hair, dust, crumbs, and other debris can build up. Without regular maintenance, your robot vacuum could be pushing dust around on the floors of your home instead of sucking it in. To ensure smooth navigation and powerful suction, we have included the following maintenance recommendations.
1. Before starting to clean, please turn off the robot vacuum cleaner to avoid accidentally activating any buttons and causing the machine to sound an alarm.
2. Empty the contents of the dustbin into the trash can. Empty the bin even if it isn't full. If something particularly nasty gets stuck, you can usually flush the bin; just make sure to remove any filters before getting them wet.
3. Empty the filter above the dustbin and tap on its side firmly to remove debris. To remove any remaining particles, use a soft-bristle brush. Some filters are washable. These are usually made of plastic or foam and must be thoroughly dried before being reinstalled. The manufacturer recommends changing the vacuum filter every 2 months.
4. Loosen the covering and pull out the brush to clean the roller brush. After you've cut through the layers, pry them apart by hand, then use the brush on your cleaning tool to remove any remaining debris from the bristles. If your roller brush looks dirty, wipe down the cavity and brush guard before replacing it. Roller brushes should be replaced every 6 to 12 months, and guards should be replaced when the rubber strips are worn.
5. The sensors are located on the sides and bottom of the machine – consult your robot vacuum's product manual to determine their exact location. They can be cleaned quickly with a microfiber cloth. For tougher spots, dampen a microfiber cloth and wipe; do not use cleaning solutions, as abrasive cleaners can damage the sensor housing.
6. If you notice hair or dirt around the base of the rotating brush, pop it off, clean it, and snap it back into place. If the side brush is damaged, it should be replaced.
7. Dirty wheels will lose their ability to spin. So it is suggested to clean the wheels at least once a week, making sure no strings or hair get wrapped around the shaft to keep the shaft spinning. Use a utility knife to remove debris, if any. Check to see if anything is stuck to the wheels. If yes, clean it with a damp cloth. Clean wheels provide better traction and reduce motor strain.
8. Simply wipe the charging port with a microfiber cloth, especially if the vacuum is not attached to the base or if you experience intermittent charging failures.
9. Battery management is critical to avoid overusing a robot vacuum cleaner like the Roborock S7 Pro Ultra. Dirty contacts can slow down or even prevent the vacuum from charging, affecting your cleaning routine. Because batteries can be expensive, cleaning them will extend their life and save you money. In addition, please put the charging stand in a cool and dry place and avoid direct sunlight to prolong the service life.
10. Software upgrades for robot vacuums happen frequently. Given the rate at which technology advances, staying in touch with manufacturers is critical. In addition to software, firmware should also be updated.
Proper maintenance and use can significantly extend the life of your robot vacuum cleaners. Please refer to the above maintenance suggestions according to the characteristics of your robot vacuum cleaner.