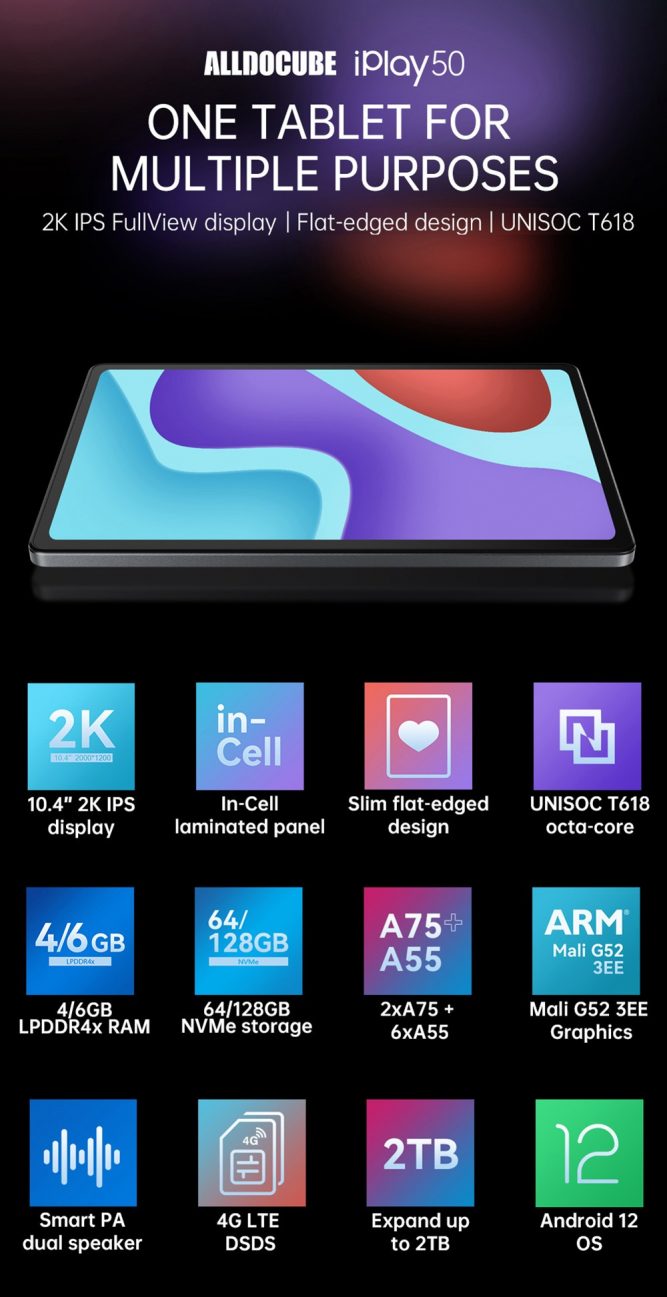 Many of us already own a smartphone and maybe a laptop or desktop computer, but a tablet wasn't until recently one of the things most of us thought we needed.
The factors that drive us to choose a tablet are often very different from those that lead us to buy a laptop or a smartphone. Tablets aren't for making calls (like smartphones), but are more mobile than laptops or desktop PCs.
So, what are the factors to consider when considering buying a tablet?
What price am I willing to pay?
When you buy an expensive tablet, you're getting the guarantee of a quality product. However, there are less expensive tablets on the market, that are of similar or equal quality to more expensive options. If you're going for something really cheap, make sure the device doesn't skimp on memory, battery life, and screen resolution, as they tend to fail on these fronts.
How much storage do I need?
Storage ranges from 16GB to 512GB. For most people who store a lot of photos and music, 64GB of storage is usually enough. However, if you plan to download large applications and store high-definition videos, you'll need more space. If you think you might need more storage in the future but don't need it now, get a tablet with a microSD slot and USB capability (not all tablets have this feature).
Do I need a good navigation system?
Good navigation is a must for frequent travelers and those who get lost easily. While there are many apps that can supplement your current built-in navigation system, the excellent Google Maps/Navigation app should not be overlooked. Android has really succeeded in delivering great mapping capabilities and GPS tracking, so if you want good navigation, an Android-powered or Google-enabled tablet is the way to go.
Will I want to stream movies, music and television shows?
When watching any kind of streaming content, you want a tablet that offers both a great WiFi connection and a good screen resolution (so you don't hurt your eyes from prolonged viewing). Also, look out for tablets with HD video quality. Many tablets on the market now have this feature, which allows for better video recording and can greatly improve the quality of what you're watching. Another thing to consider is a tablet that the headset can plug into. Most tablets have this functionality these days but the quality of earphones you get with each tablet varies.
Do I need a good quality camera?
Tablets take better photos than smartphones for granted, and it may all depend on screen size, but some tablets have more powerful cameras than others. One of the great things about taking pictures with any tablet on the market is that they all come with front and rear cameras as standard.
How much battery life is enough for me?
Some tablets have better battery life than others. For example, a battery life of up to 12 hours, which means you won't have to charge your tablet and you'll be less likely to forget to charge it at critical moments. However, you have to keep in mind that some apps can drain your battery life while running in the background. So when you find your tablet's battery life is faster than you thought it was when you bought it, take a look at what your apps might be doing to cause it.
What screen resolution and size do I need?
When it comes to screen resolution, screen size is probably more a matter of personal preference, as some people like a big screen and some don't like a screen that's too big (because it makes the tablet itself bigger). If you like a big screen, it also offers excellent screen quality for its size.
Android 12 OS, support multi-languauge.
Unisoc T618 Octa Core 2.0GHz.
10.4-inch 2000×1200 2K IPS FullView Display.
6GB RAM+128GB ROM.
Dual SIM Dual Standby Voice Call.
Dual Cameras
Type-C Micro SD
GPS Beidou Galileo Glonass
EU Plug
EU Stock!