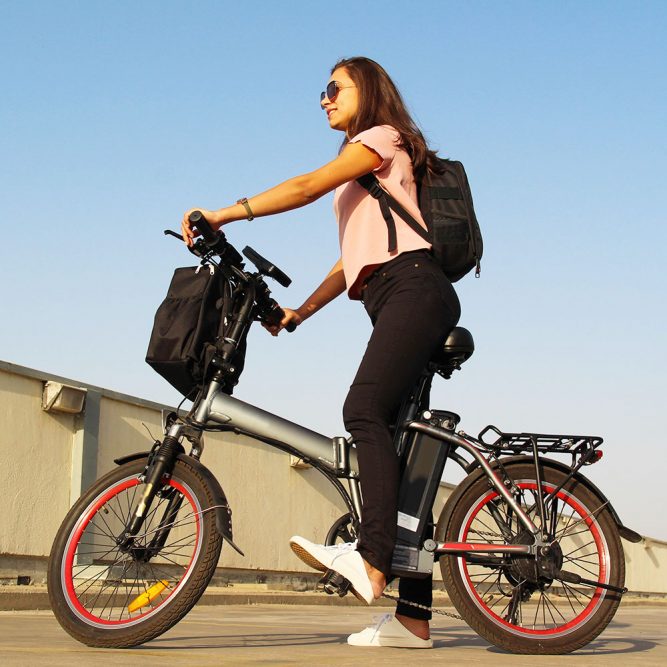 E-bikes are becoming increasingly popular due to their convenience and environmental friendliness, with many touting their motor as a major selling point. A bicycle motor (also known as an e-bike drive) is an electric motor that is used to power bicycles and related vehicles. It is specifically designed to provide propulsion for a two-wheeled vehicle. This type of motor is becoming embraced by cyclists who want to enjoy the benefits of an electric motor without relying on traditional forms of transportation.
Bicycle motors come in a variety of shapes, sizes, and power outputs. Generally, the more powerful a motor is, the heavier it will be. For example, a 250W motor will be significantly lighter than a 500W motor. Bicycle motors are usually powered by either rechargeable batteries or a continuous power source such as mains electricity.
Bike motors have a range of benefits, including providing riders with additional speed and agility. They are also a great way to reduce emissions, as they produce much less pollution than traditional forms of transportation. Additionally, bike motors are generally more affordable than car engines, making them more accessible for those on a tight budget.
The most common type of motor used in an e-bike is a brushless DC motor, which is a type of electric motor powered by direct current (DC) electricity. Brushless DC motors can be found in a range of sizes and have multiple applications, including in electric vehicles, robotics, and various other electrical projects.
The main advantages of brushless DC motors over traditional brushed DC motors are their longer lifespan, higher efficiency, greater power output, higher speeds, and lower noise levels. These factors make them ideal for use in e-bikes, as they are able to provide the assistance needed to help riders reach their desired speeds with less effort.
When purchasing an e-bike, it is important to consider the type of motor that is included and how powerful it is. The size and power of the motor depend on the type of riding you plan to do, such as if you plan to go on long rides or take on more challenging terrain. It is important to research the available e-bike motors and select the right one to fit your needs.
In addition to the motor, other components of an e-bike that contribute to its performance include the battery, controller, and gearing system. Each component plays an important role in helping the rider get the most out of their e-bike, so it is important to consider each when making a purchase.
With the increasing popularity of e-bikes, manufacturers are working to make motors that provide even more power while still being lightweight. The improved motors will help riders travel even faster and further with less effort, making them even more popular amongst those looking for a convenient and eco-friendly way to get around.