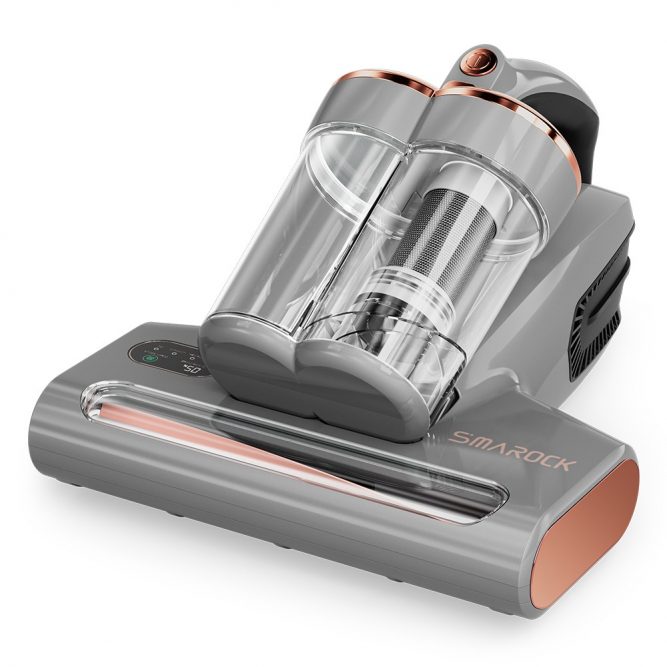 The bedding, sofas, and blankets we use every day have a lot of invisible dust and bacteria. Prolonged contact is easy to cause some allergic problems, such as skin allergies, enlarged facial pores and acne, allergic rhinitis, etc. If you are also troubled by mites, you might as well try using a mite remover. There are many mite cleaners on the market now, so how to choose a suitable mite remover?
1. Suction
When choosing an anti-mite vacuum cleaner, the most important thing is to look at its suction. The stronger the suction of the mite remover, the easier it is to suck away dirt such as mites and dander. And it is recommended to purchase a mite cleaner with a suction power of 500W and above.
2. Strong Tapping Function
The strong suction of the mite remover can suck out the mites, but many mites are adsorbed in the deep fabric, and only rely on the strong beating function to beat out the mites and other bacteria. The more taps per minute, the better the mite removal effect.
3. Filtration System
The filter system of the mite remover is equally important. Those with filter functions can filter out dust and mites, avoid secondary air pollution, and remove clean air. At the same time, the higher the air and dust separation efficiency of the mite remover is. This can also effectively prevent the air duct from being blocked and prolong the service life of the machine.
4. Ultraviolet Light
The mite remover mainly relies on ultraviolet lamps to sterilize. Ultraviolet rays can destroy mite cells and play a bactericidal effect to a certain extent.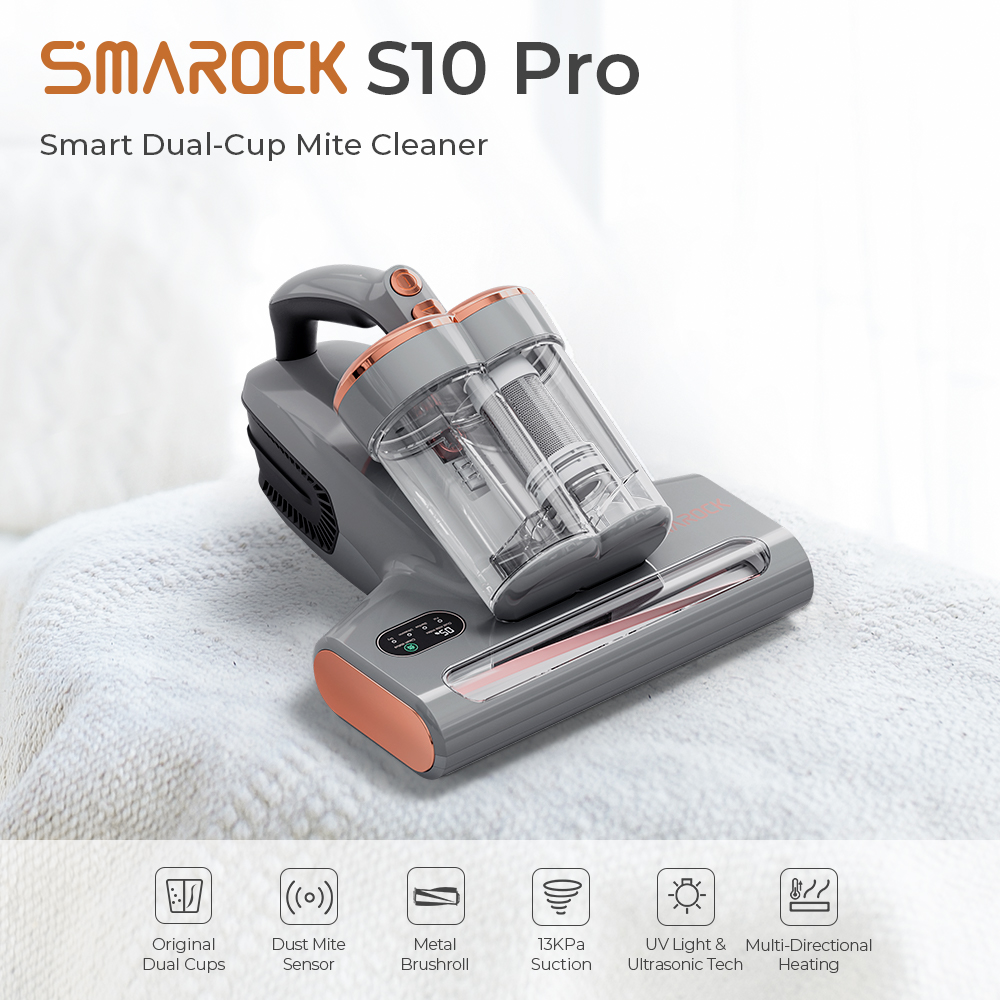 The above points are the basic performance of a mite remover. Of course, each brand of mite cleaner will have different functions. The main selling point of the Smarock S10/S10 Pro mite remover is the 13KPa large suction and 500W power, which can easily handle hard-to-clean places such as mattresses and carpets.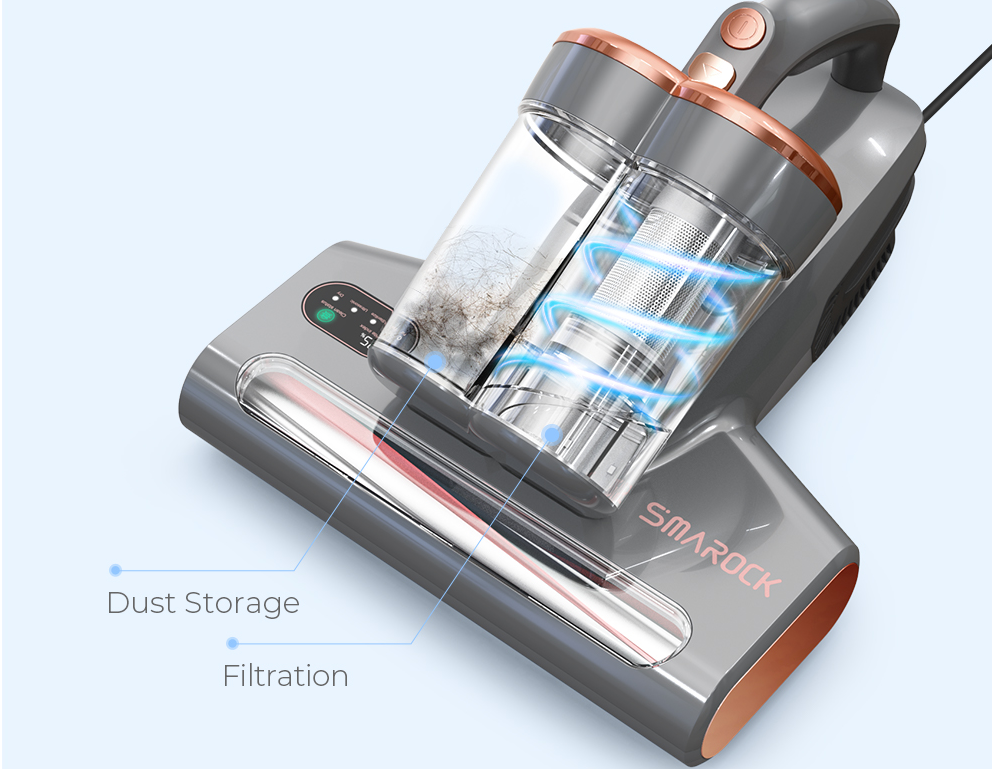 It is designed with 2 cups, one for filtering and the other for storing dust, effectively avoiding filter clogging and achieving better air filtration.
The UV-C LED lamp has an ultraviolet wavelength of 253.7mm, which can destroy mite cells and kill 99.9% of mites and bacteria deep in the mattress.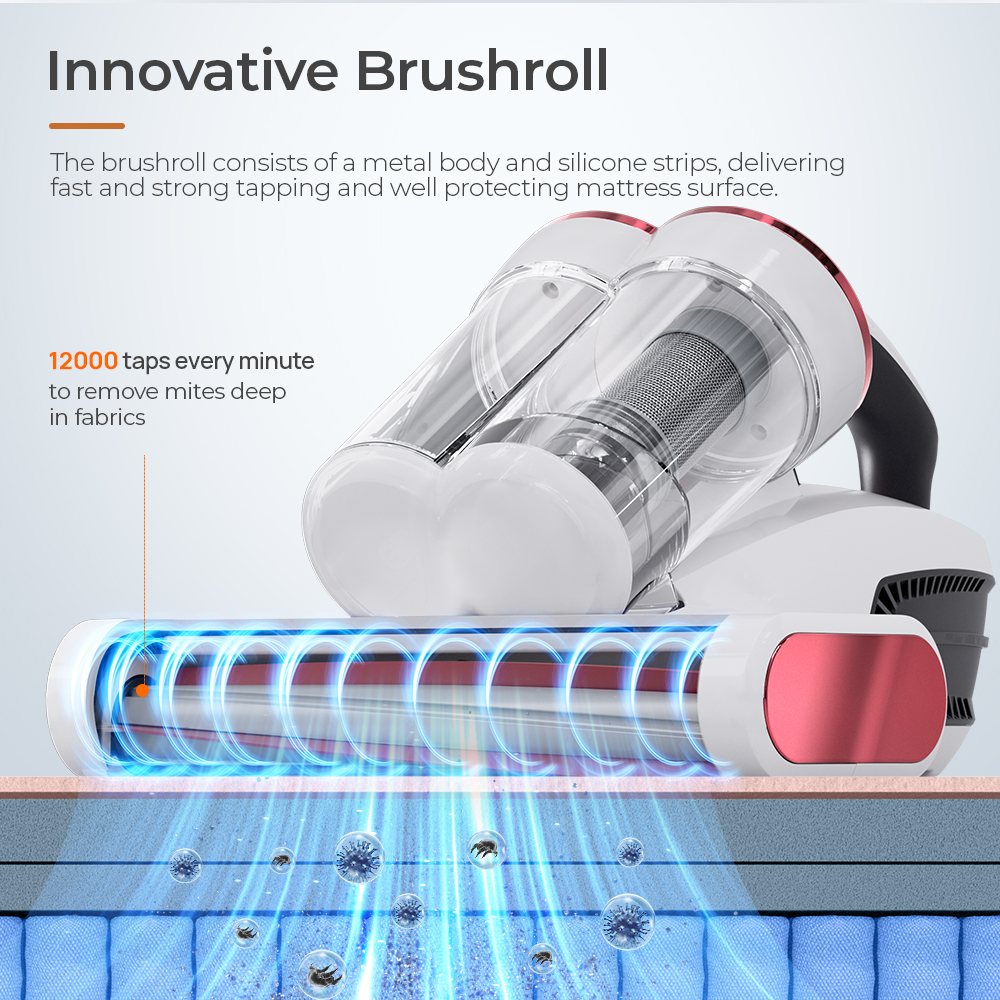 Composed of a metal body and silicone strips, the brush roll provides 12000 quick and powerful taps per minute, removes mites in deep fabrics, and protects the mattress surface well.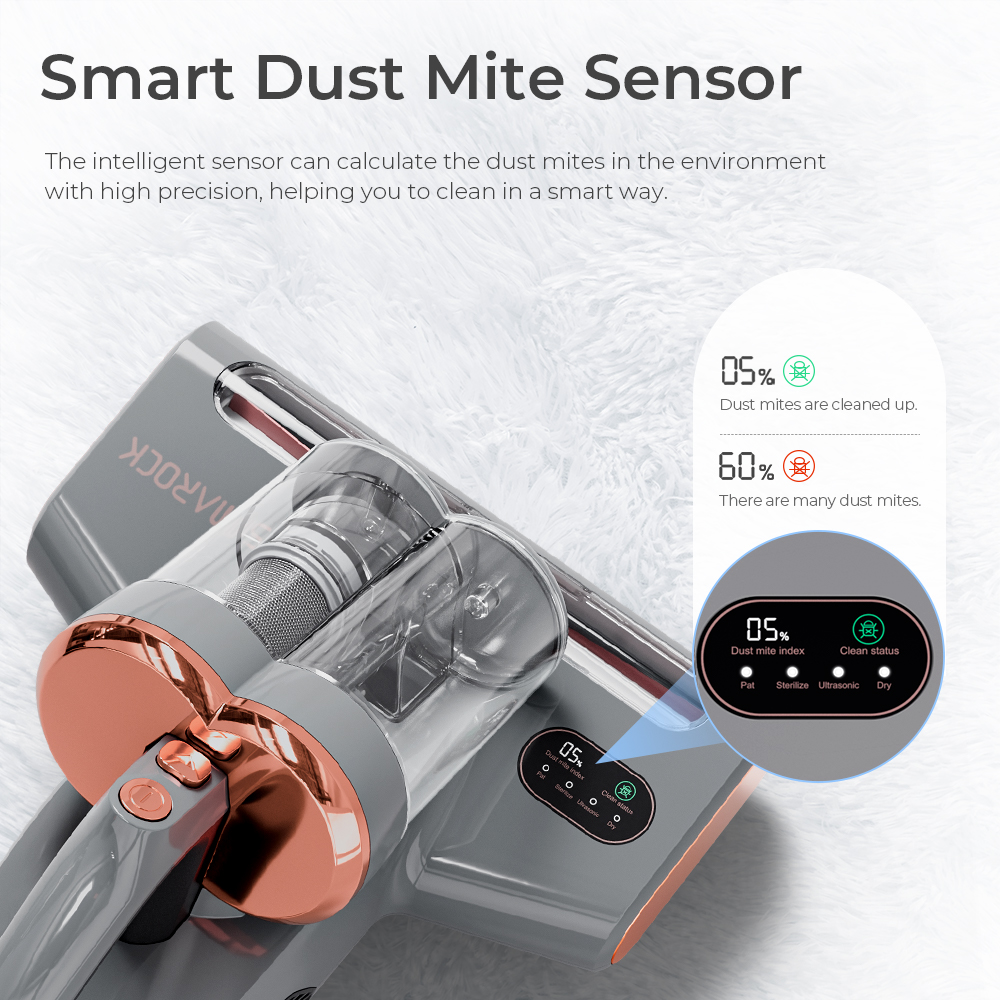 In addition, Smarock S10 Pro also has a smart dust mite sensor, which can calculate the dust mites in the environment with high precision, and display the dust mite index and cleaning status to help you clean intelligently.
This mite remover is very good in terms of performance and creative design, and it is very simple and convenient to use. If you have children at home, you can buy them with confidence.