Saying goodbye to the gloomy winter, the warm spring breeze has already stirred the hearts of outdoor players. Do you want to take pictures, project, sing, and barbecue outdoors? If yes, then you must need enough "electricity". As a very popular outdoor camping companion in recent years, outdoor power stations have gradually become known to everyone. So, what kind of power station is more suitable for outdoor camping?
Anyone who has a certain understanding of power stations knows that W (watt) and Wh (watt hour) are the two most important knowledge points to remember. The unit of power is W (watt), and the unit of battery capacity is Wh (watt hour). Simply put, the former determines what kind of electrical appliances can be used, and the latter determines how long the power station can be used. The following is a simple summary based on electricity demand, you can refer to:
Outdoor short-term electricity demand:
Mobile phones, tablets, computers, cameras, drones, and other low-power devices
Recommended power: 200-500W
Recommended capacity: 200-500Wh
Entertainment needs:
night lighting, projection, and audio devices
Recommended power: 500-1000W
Recommended capacity: 500-1000Wh
Demand for high-power electrical appliances:
cooking, outdoor work, or other high-power equipment
Recommended power: >1000W
Recommended capacity: >1000Wh
Power Station Recommendation
Simple Outdoor Play
YESPER ARMOR PRO: The scientific and compact design makes the weight of the 240Wh power station only 4.4 pounds, which can be easily put into a school bag for easy travel. With 8 output ports, commonly used digital devices can be charged. It's also a jump starter. 2500A peak current to jumpstart 12V vehicles up to 9.0L gas engines and 7.5L diesel engines. Great for outdoor adventures like tent camping, road trips, and more.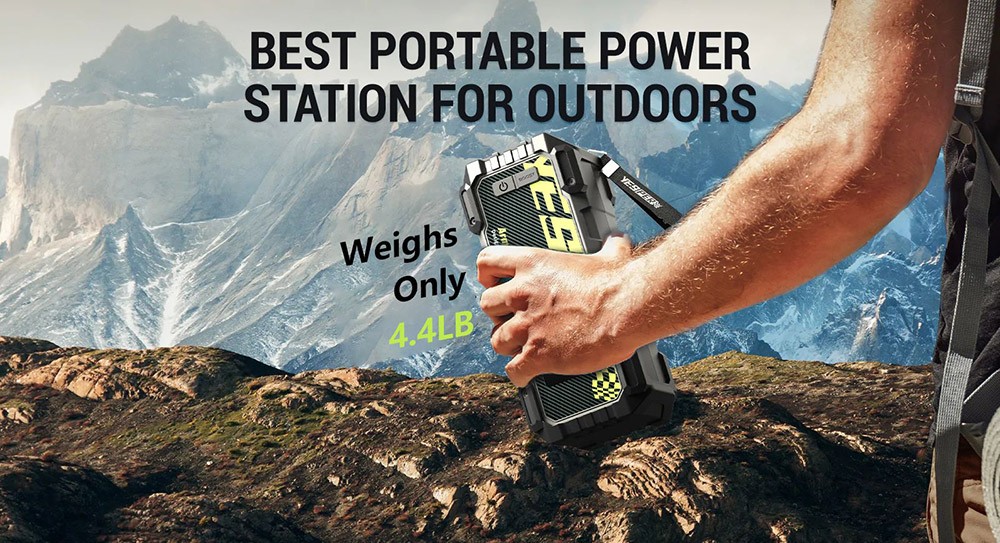 Outdoor Entertainment Player
VTOMAN Jump 1800: Suitable for short trips or in-depth play. It has both appearance and strength, and can solve most of the problems of outdoor electricity consumption. It is equipped with 12 output ports and 1548Wh LiFePO4 battery cells, allowing you to enjoy endless power when traveling outdoors.
Outdoor Veteran Player
OUKITEL P2001: With a huge capacity of 2000Wh and high power of 2000W, it can meet almost all imaginations of outdoor electricity consumption. Projection, singing, barbecue, it can solve it all. It is equipped with 13 output ports, allowing you to play unlimited outdoors without any worries.