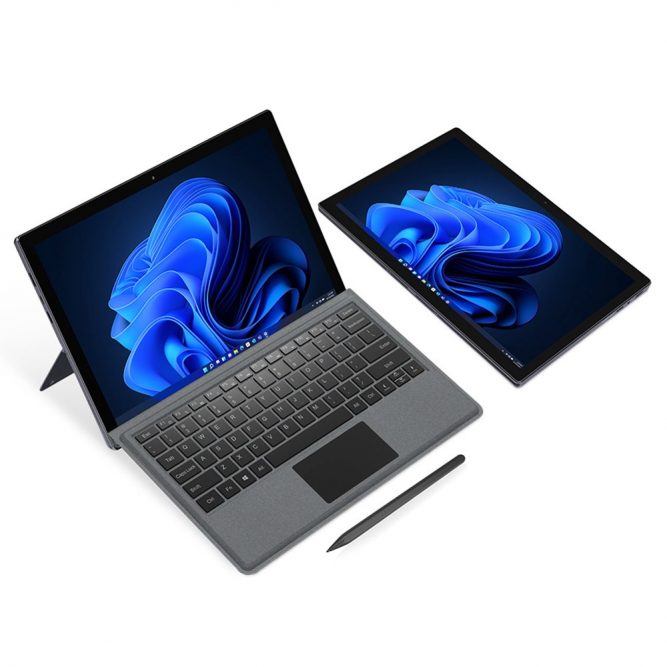 You hear them and see them everywhere—the new 2-in-1 laptop that combines the ease of a tablet with the power of a laptop.
But not all 2-in-1s are built the same, and certain criteria must be met to be a true 2-in-1. Just because you connect a Bluetooth keyboard to your tablet doesn't make it a 2-in-1 any more than adding racing wheels to your minivan makes it a Ferrari.
The three main considerations to keep in mind when shopping for a true 2-in-1 are performance, power, and portability. But baked into it should be the ability to run Windows, and the mechanics needed to replicate the tablet experience.
For example, some 2-in-1s have detachable keyboards — just unplug the keyboard and you have two components, a tablet and a keyboard.
Other 2-in-1 devices feature a hinge mechanism that allows you to flip the keyboard 360° so you can enjoy a tablet experience without two keyboards—convenient, but not always ergonomic. Some have better display offerings, while others have better processors. Here are some things you should look out for when shopping for a new 2-in-1 device.
1. Make sure it has an Intel® brand processor
There are many reasons why you need an Intel processor, whether it's an Atom™ like a netbook, a 6th gen Core™ M, or a high-end Intel Core i5 or Core i7, but most of the reasons revolve around the fact that other processors don't have complex processing And resource-intensive processes are less capable than Intel processors (eg Hyper-Threading), not hardware.
When looking for a 2-in-1 laptop, stay away from low-end Intel Celeron processors (which are great for stripped-down operating systems like Chrome) and consider an Atom or Core processor.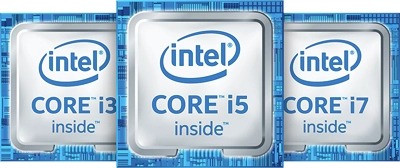 Your choice will depend on usage and your budget. Some Intel processors do a great job in a small package, like the One Netbook T1 2 in 1 Laptop. The Intel 12 Gen i7-1260P 12cores 16threads processor (and a generous 16GB of DDR5 RAM, which is unusual for a hybrid at this price) is powerful—more cores are always better—and does a great job of keeping power consumption low, reducing heat signatures and extending battery life.
2. It should run on the Windows operating system
Again, an Intel Core processor running Windows will probably do a lot more than a Celeron processor running Chrome, and afford you a wealth of applications (although not as many as Android or iOS).
Look for an official Windows OS when buying a 2-in-1.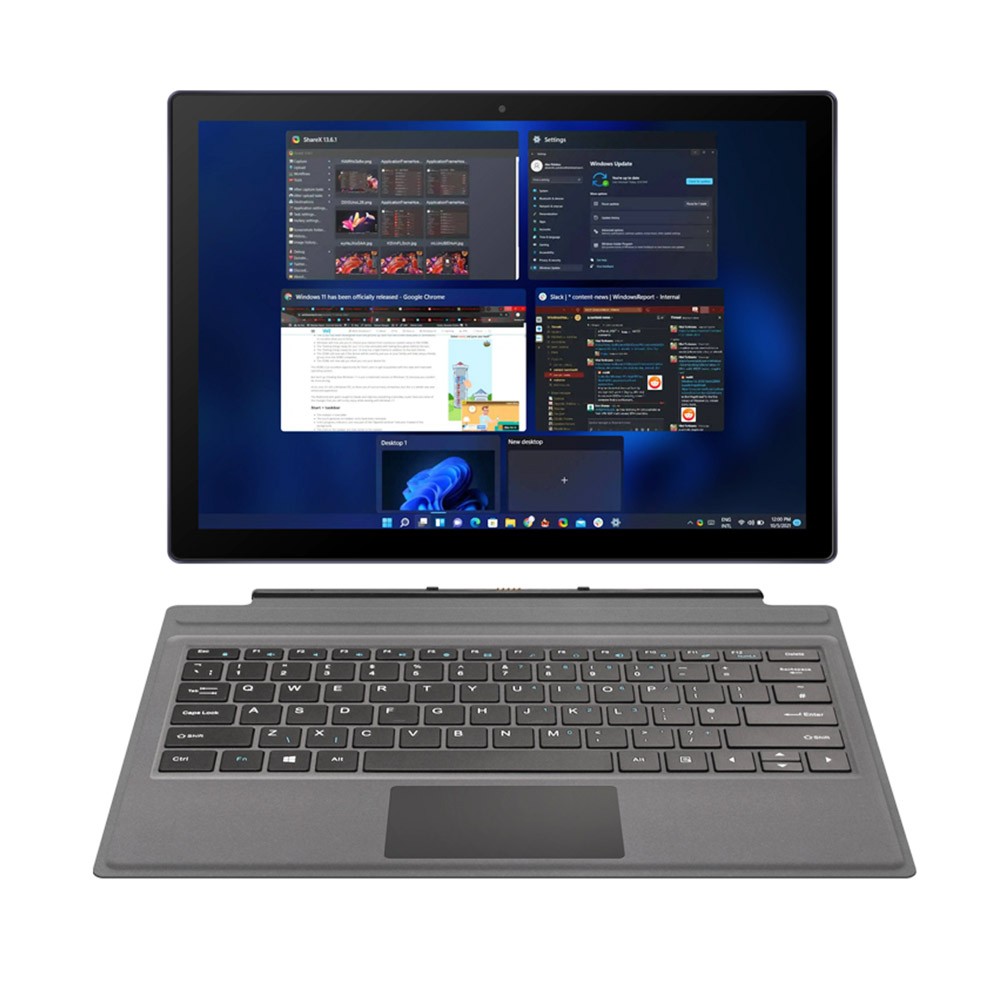 3. Screen size, resolution, and graphics power
Screen size is more a matter of personal taste, while resolution and graphics power are productivity issues. Most 2-in-1 hybrids like to reside in the 10-12″ screen-size neighborhood, although quite a few have ventured beyond. Resolution varies from low-end HD 1366 x 768 to high-end 2736 x 1824, and almost none (with the one notable exception listed later) has a dedicated graphics card. What you'll probably find that suits you is something that rests squarely in the middle of the road, such as the One Netbook T1 2 in 1 Notebook. It has a big screen size; 13″ is great for a laptop, but may seem kind of unwieldy as a tablet at the beginning, with Full HD 2160 x 1440 resolution and integrated Intel HD Graphics.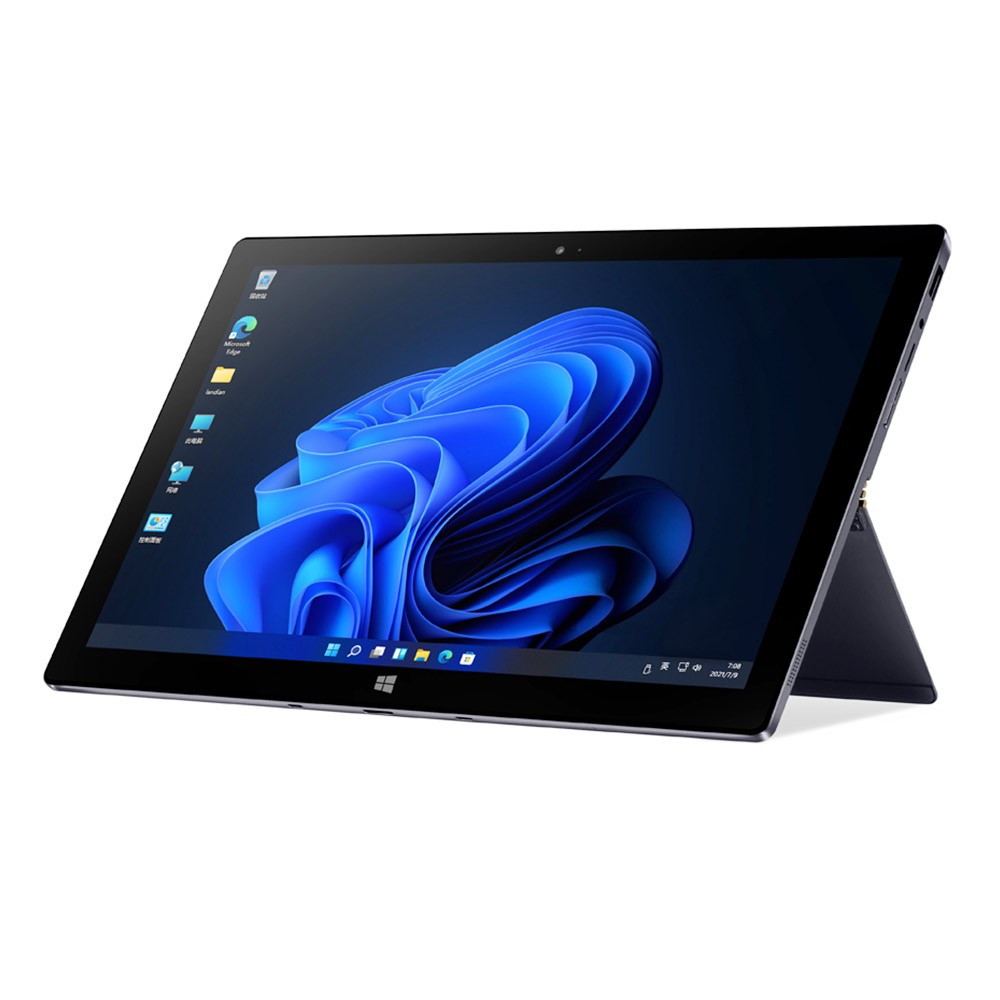 4. Hinge mechanism
So, docking keyboard or no docking keyboard? 2-in-1s have the luxury of being either or. Separate docking keyboards are great, but for real portability, you probably want a 2-in-1 with a 360-degree hinge. But not all hinge mechanisms are the same. Some involve a watch-band-like material that flexes, others involve complex gears and pulleys and tiny leprechauns. But what you want to look for is ease of use—a hinge that lets the keyboard fold behind the display, with the keys exposed. If possible, you should experience the hinge mechanism in person.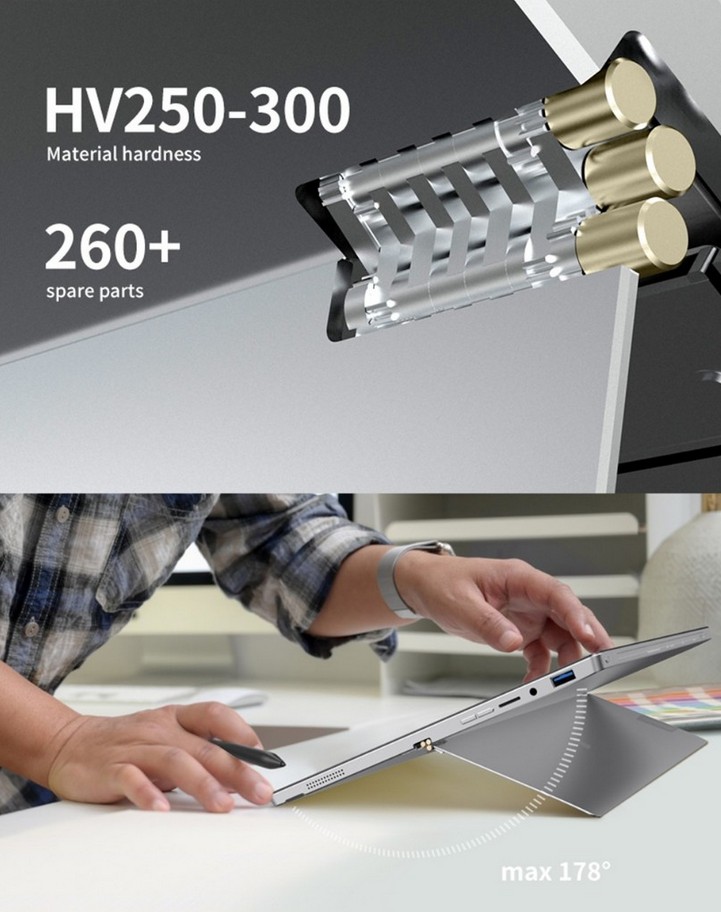 5. Price
This is probably your biggest consideration and concern. Just because you want the flexibility of a tablet along with the power of a laptop doesn't mean you should be seduced by the convenience of both. In some models, buying a separate laptop and tablet is cheaper than buying a 2-in-1 hybrid – but it adds more to your carrying woes than having it all in one device.
Now the One Netbook T1 2 in 1 Laptop Intel Core i7-1260P 16GB DDR5 1TB ROM 13" 2K Ultra-IPS Screen Windows 11 WiFi 6 – Platinum Grey, buy 1 get 3 free, click to buy!