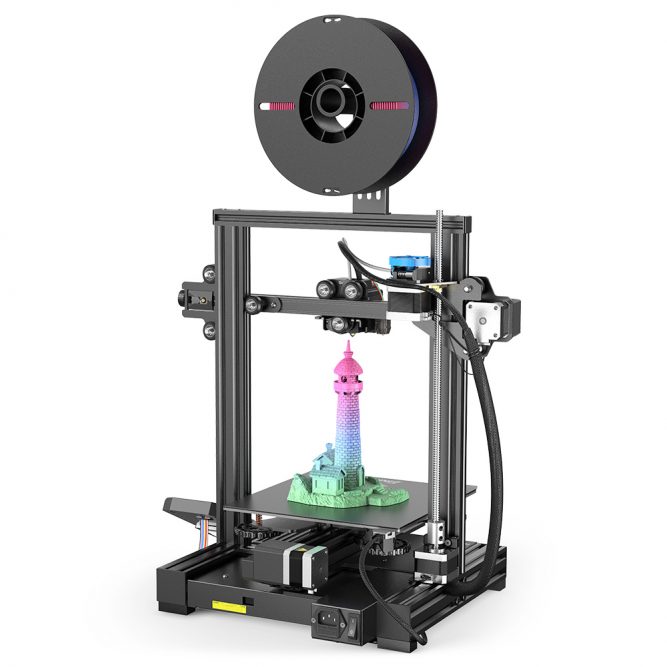 Are you interested in 3D printing technology, or are you about to buy a 3D printer of your own? If so, here are some buying tips worth checking out.
It is always good to buy the ideal machine considering the product's price, features, technology, and community. Also, it's worth assessing your needs and working within your budget. Most importantly, you'd better consider the warranty and customer support you get when you buy a printer.
1. Purpose
You may want a 3D printer for personal use, business use, or perhaps for large-material printing. So the point is, you should find your purpose for using the 3D printer. Also, you have to figure out your buying budget. Sometimes, needs may exceed budget, so you must stay within your financial constraints. Most FDM 3D printers cost between $150 and $1000, enough to use them as a hobby.
2. Print Volume
The bigger the print volume, the more possibility you can create, but they have their limits – the chances of failure are higher. Smaller print volumes can be more efficient as they can handle minute details and surface renderings. Plus, they're less likely to experience glitches that could warp your objects. That's not entirely to suggest that larger print volumes aren't feasible, though.
3. Print Speed, Print Quality and Accuracy, Extrusion
Some printers on the market can run very slowly, while others run at supersonic speeds. However, the difference between them is the print quality. Slower printers usually focus on intricate details. However, this doesn't exactly indicate that fast printers are very poor in quality. Print speed is usually measured in millimeters per second (mm/s), and print quality is estimated in microns. High-end quality 3D prints typically have low microns, while low-quality prints have higher microns. 100-micron prints are generally better than 400 microns.
Usually, you also need to consider the quality and precision of the 3D printer, which includes vertical and horizontal precision, facilitated by the filament layer and the XY axis. Since accuracy is measured in microns, the lower number is usually the most accurate and provides ideal quality.
Extrusion is the printing process in which the printing material is dispensed through an orifice. 3D printers can be used with single or multiple extruders, so you should know what you need. If printing one color at a time is fine for you, then a monochrome 3D printer is perfect. However, if you choose to work with two colors and materials, a multi-extrusion printer will help you.
4. Material Type
Usually, the printer determines the type of material you use. You'd better check what type of printing material it accepts. The vast majority of the best 3D printers for beginners require specific materials to work with, although a few offer more possibilities. Also, it helps to determine which type of additive printing you prefer for surface renderings and embroidery. It helps if you're using PLA or ABS and the printer you're using can accept either or both.
5. Software Provided with the Printer
The brand of printer determines which type of software you should use, and while they are usually generalized, some specific software can be compatible with a variety of printers. Printing software can help you design a prototype or model, resize it, or filter out unattractive details. Additionally, they help you choose the ideal configuration, making it easier to get the best print results by allowing adaptive communication with your printer.
6. Warranty
If you purchased a warranty, they will come in handy when your 3D printer goes out of service. Printers are often expensive and on a tight budget, plus, their accessories may be pricy. Breakdowns can come out of the blue and may need to be addressed, but having a warranty can facilitate a replacement or free repair.
7. Community Around Your Product
It is best to choose a well-known brand that everyone around you is familiar with. Such as Creality, Artillery, QIDI, Anycubic, Zonestar, etc. Some brands offer comprehensive platforms where people can share their interests and ideas. In addition, these platforms offer downloadable free printable models with temporary prototypes or pictures of prints. Joining such a community can help you use your 3D printer.