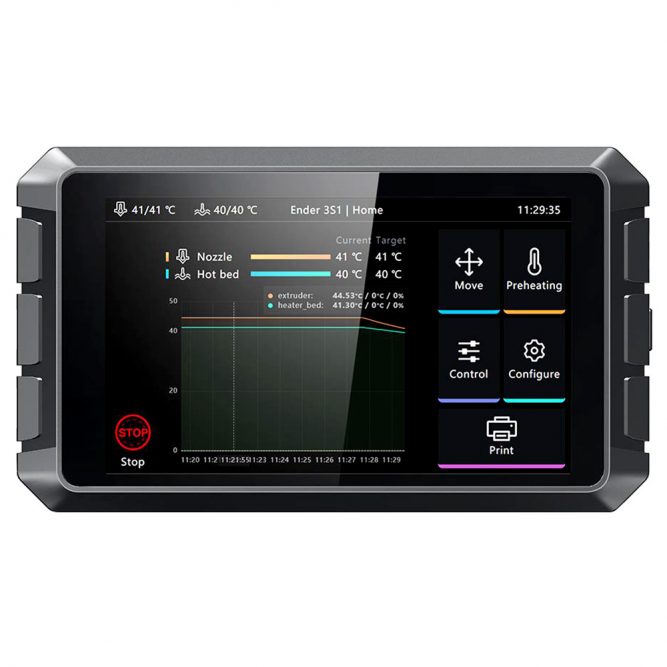 1. Add the function of controlling 4 printers at one time with one Sonic Pad.
(Note: Each printer is supposed to plug into one particular USB port. Once the printer was connected to a USB port, it shall be bound with the very USB port for future use. If changing the USB port is needed, remove the original device first then re-add a new device.)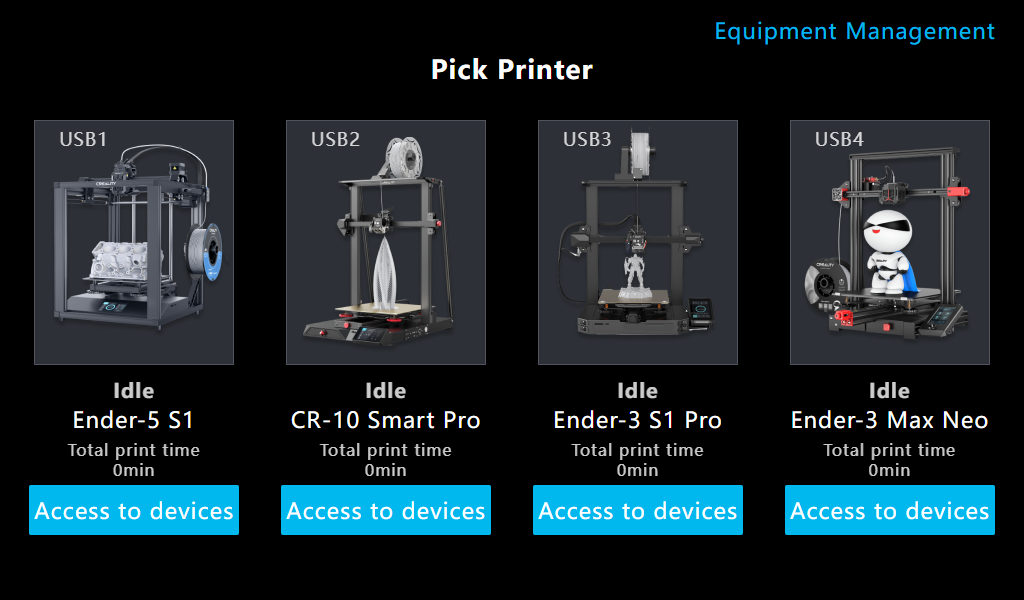 2. Another 11 printers are added to the preconfigured model list. Till now, there are 22 Creality printers in total that have been preconfigured to Sonic Pad.
They are:
Ender-5 S1
Ender-5 Pro
Ender-6
Ender-7
Ender-3 Max Neo
CR-10
CR-10 S4
CR-10 S5
CR-10 Smart Pro
CR-6 MAX
CR-6 SE
—————————
Ender-3 Pro
Ender-5 Plus
Ender-3 Max
Ender-3 S1 Plus
CR-10 Smart
CR-10S Pro V2
CR-10 V3
——————————
Ender-3 V2
Ender-3 V2 Neo
Ender-3 S1
Ender-3 S1 Pro
3. Add "Using Assistant" to the Sonic Pad screen. Click the button to get solutions to common problems you met with Sonic Pad.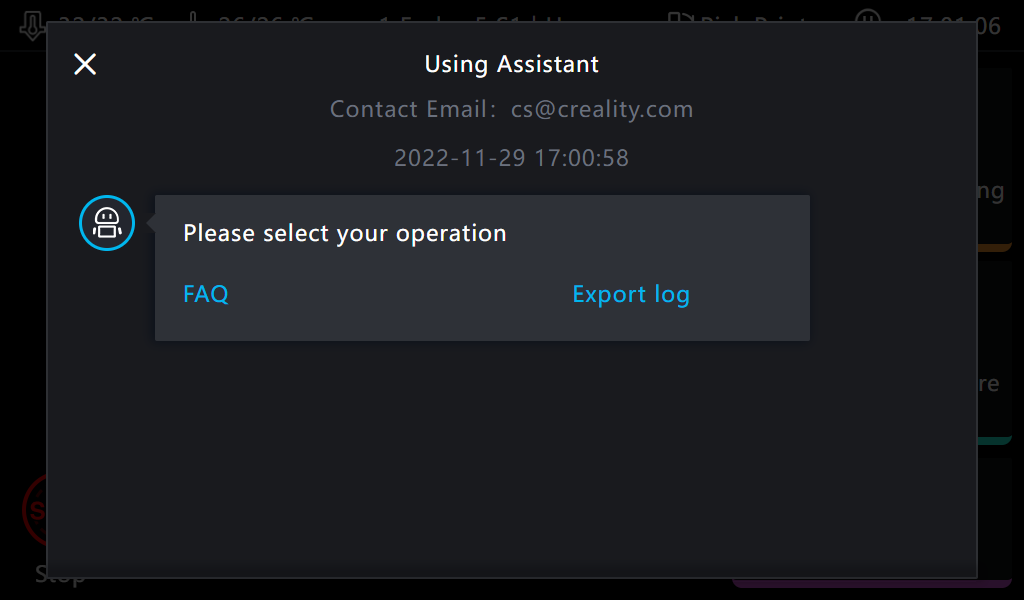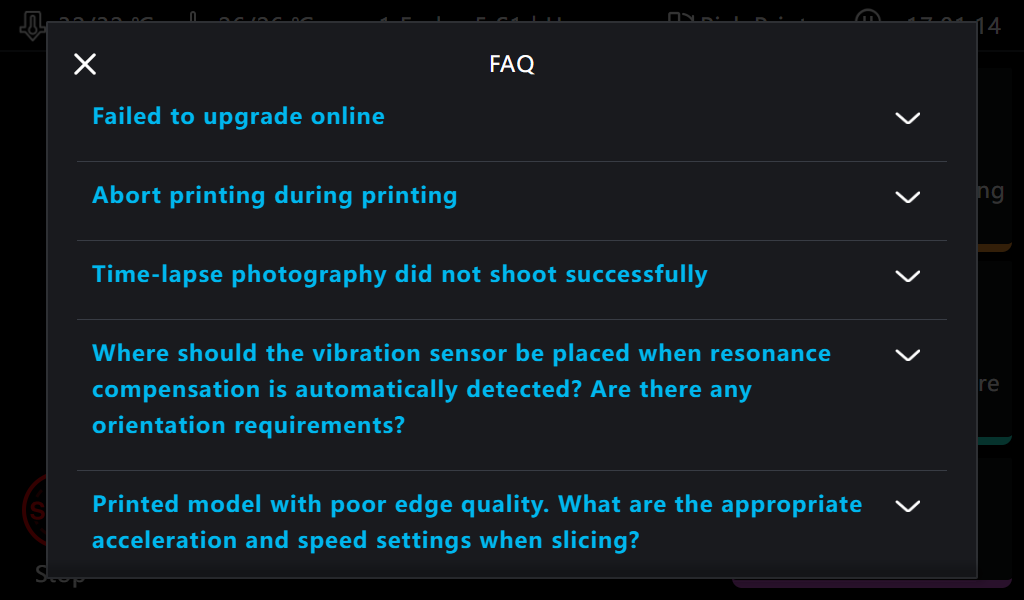 4. Add the function of setting pressure advance and extruder configuration.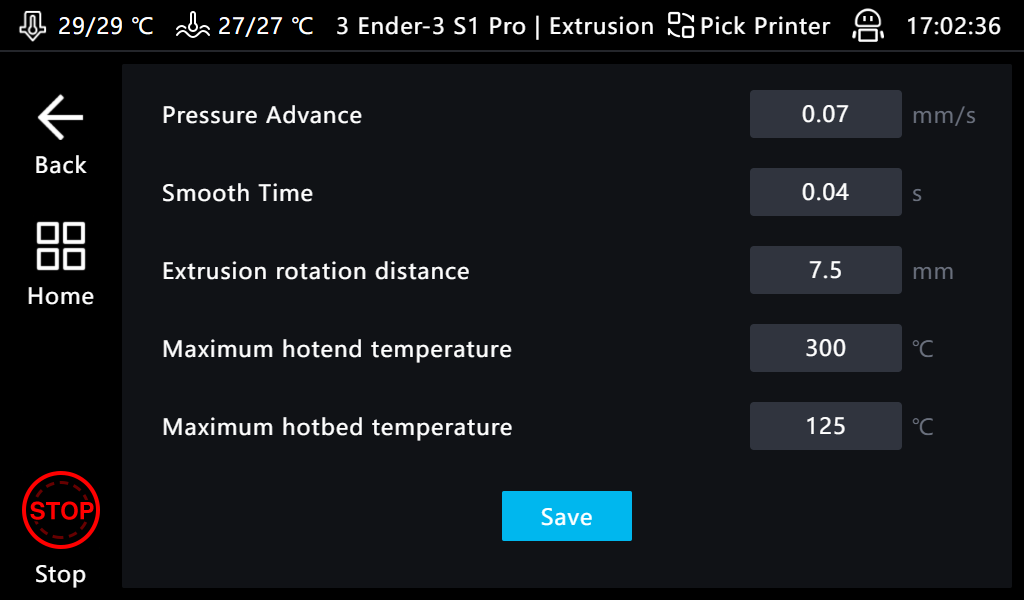 5. Add the function of adjusting motion parameters during printing.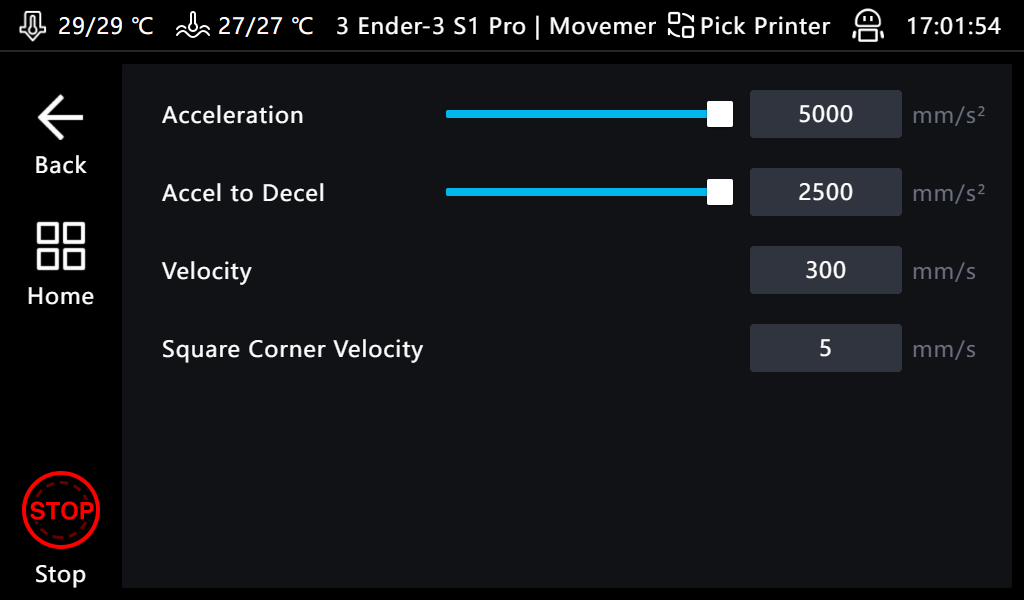 Welcome upgrade and experience these features now.