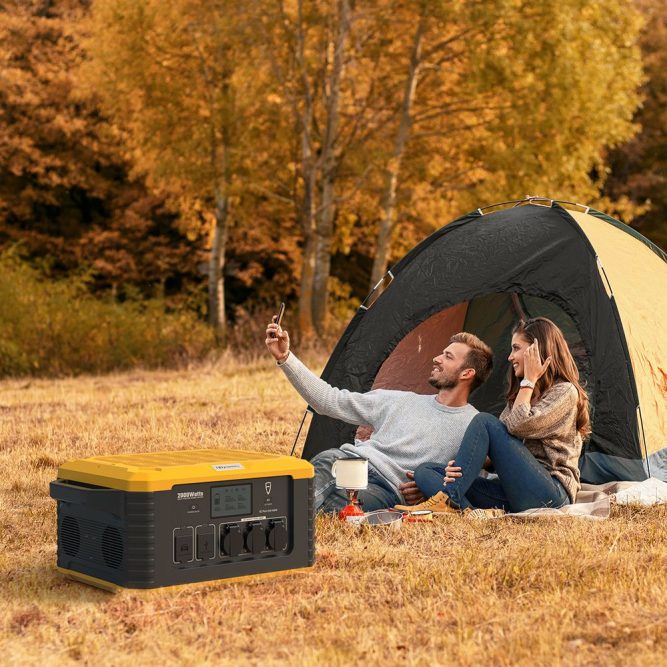 The weekend is coming, how will you spend it? If you're an RV owner, you know there's a lot to do. You'll be on the go all the time and won't have a lot of time to get everything done. This is why having a portable power station is so important, and they can come in handy for a million different reasons.
RV travel may take a long distance, so the demand for electricity is diverse, the requirements for charging and battery life are high, and there may be emergencies. If you own a car, your equipment options are vast. There is a high probability that you will have diversified entertainment activities such as aerial photography, fishing, and stove parties, and you can carry drones, mini refrigerators, rice cookers, induction cookers, kettles, hair dryers, and other daily life equipment. In order to meet these power demands, you indeed need to match an outdoor power station.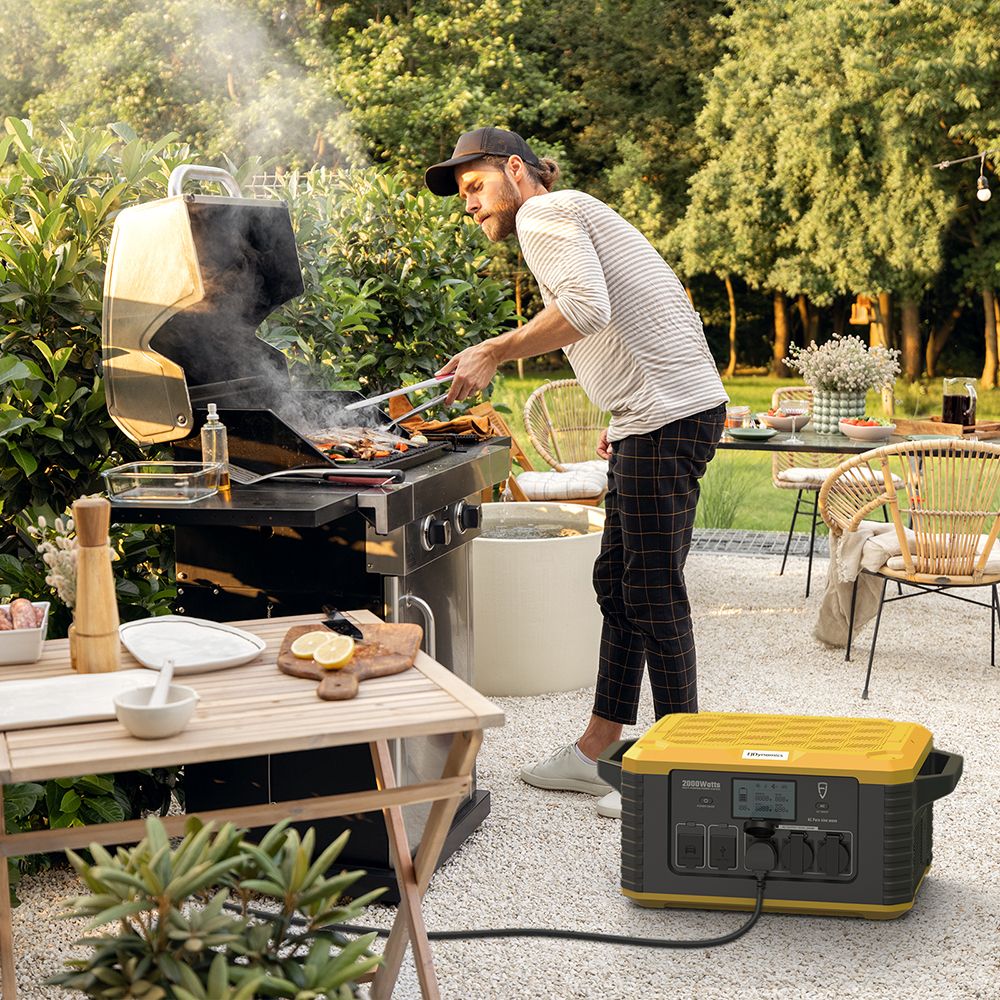 In RV travel, in order to "use electricity freely", your power station needs to meet two points: sufficient power and large capacity, sufficient number of ports. First, let's talk about the output power. Many people are always confused about whether or not to take a certain piece of equipment out. Here's a quick way to see if the device with the highest output power is within the supported range of the power supply. For example, if you want to bring an air fryer, its rated power is 1500W, while the maximum output power of the outdoor power supply is only 500W. Sorry, this air fryer cannot be taken.
Secondly, on the premise of sufficient power, it is recommended to choose an outdoor power supply with more ports and larger capacity. The reason for the particular emphasis on ports is that the more ports there are, the more functions and activities can be implemented simultaneously.
Therefore, for people who own RVs, it is really necessary to consider outdoor power stations with a large power capacity. It must have a really fast charging capability and a variety of charging methods for backup power, which can not only cope with camping scenarios but also have room for emergencies. Here I recommend a 2000W model from FJDynamics.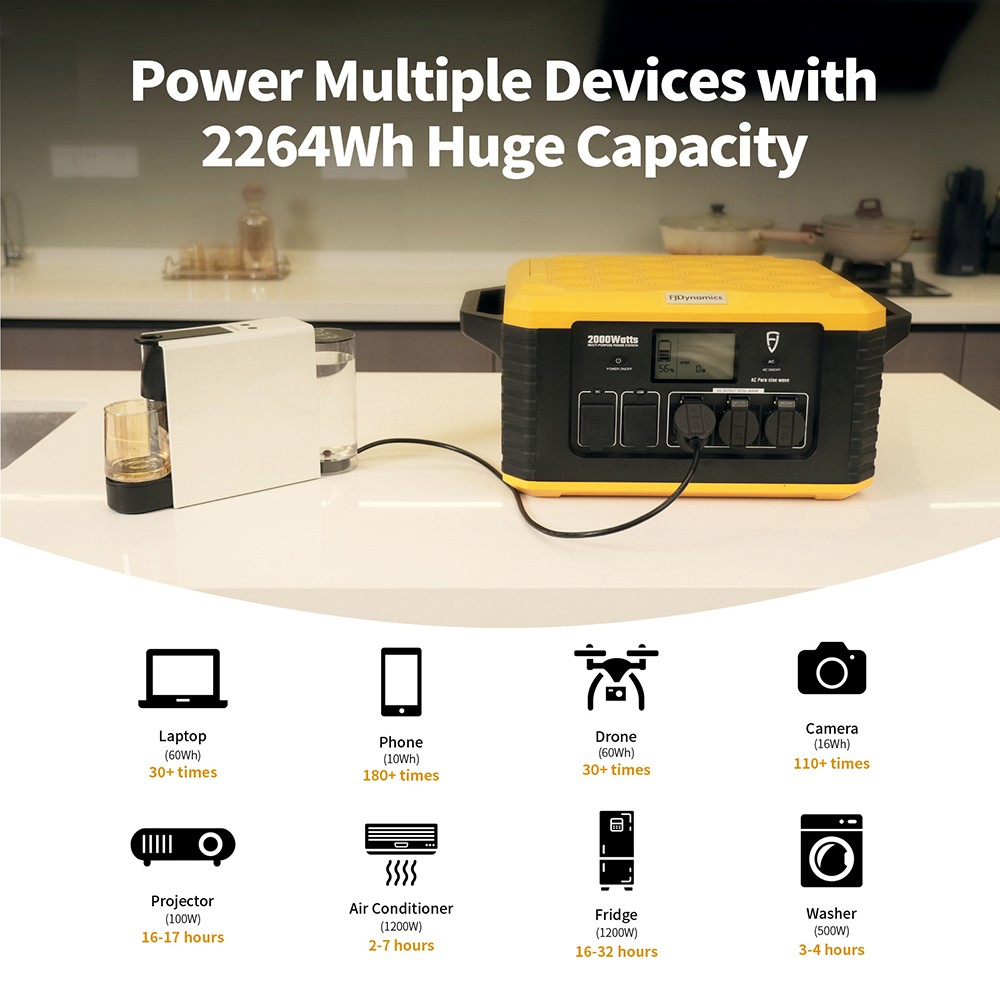 It has 2000W of high power and higher output, which means that even if an accident occurs midway or emergency situations such as rescue are required, the FJDynamics PowerSec MP2000 power station can handle them calmly. In addition, the 2264Wh battery capacity can last for a long time, and the 12 output ports can power your multiple devices at the same time, saving you time. Most importantly, the FJDynamics PowerSec MP2000 Power Station can be powered by solar panels, so you can save on gas and campsite hookups at the same time!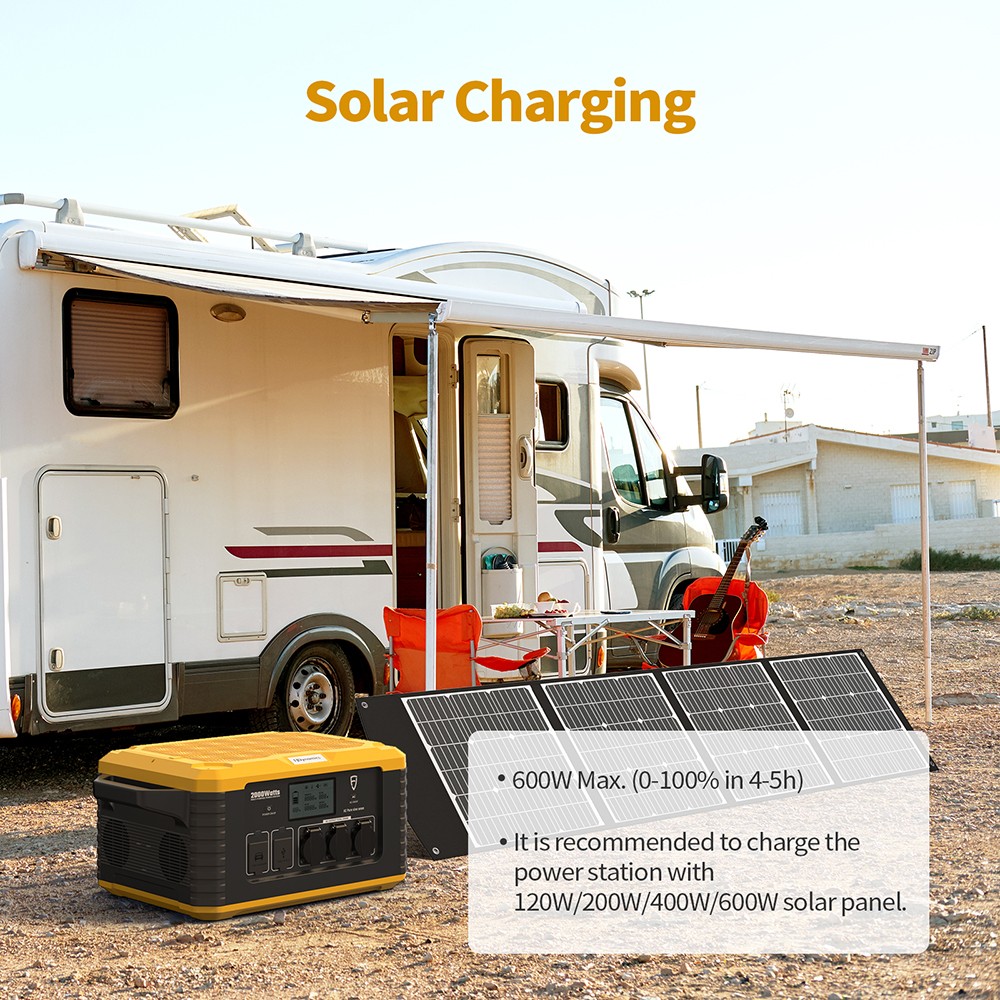 A portable power station is a great way for any RV owner to save money and be prepared for anything. The choice of outdoor power supply is definitely the key to measuring the quality of camping. Even if the price of the power station is not cheap, it is worth your investment.