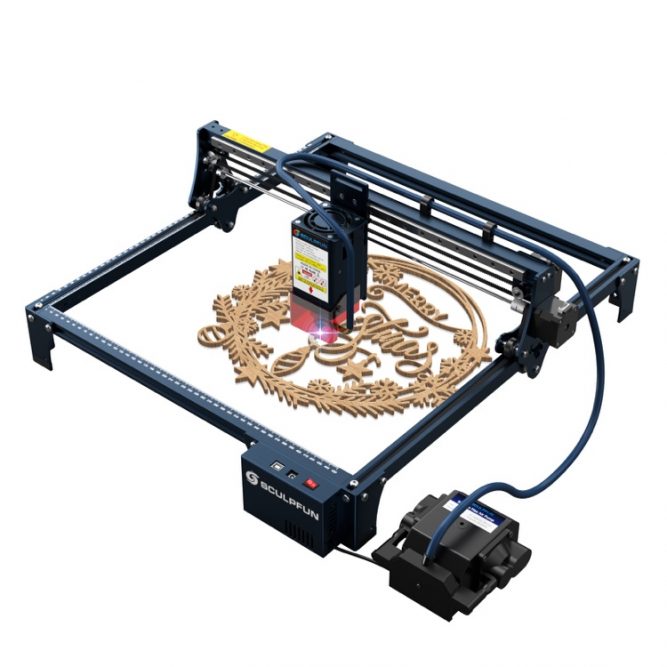 Laser engravers use lasers to cut and engrave all types of designs and patterns. The most commonly used materials are wood, metal, tinted glass, aluminum fiber, or acrylic. Today, industrial manufacturers and contractors as well as site managers and homeowners use laser engravers and utilize this technology for marking applications in a variety of fields.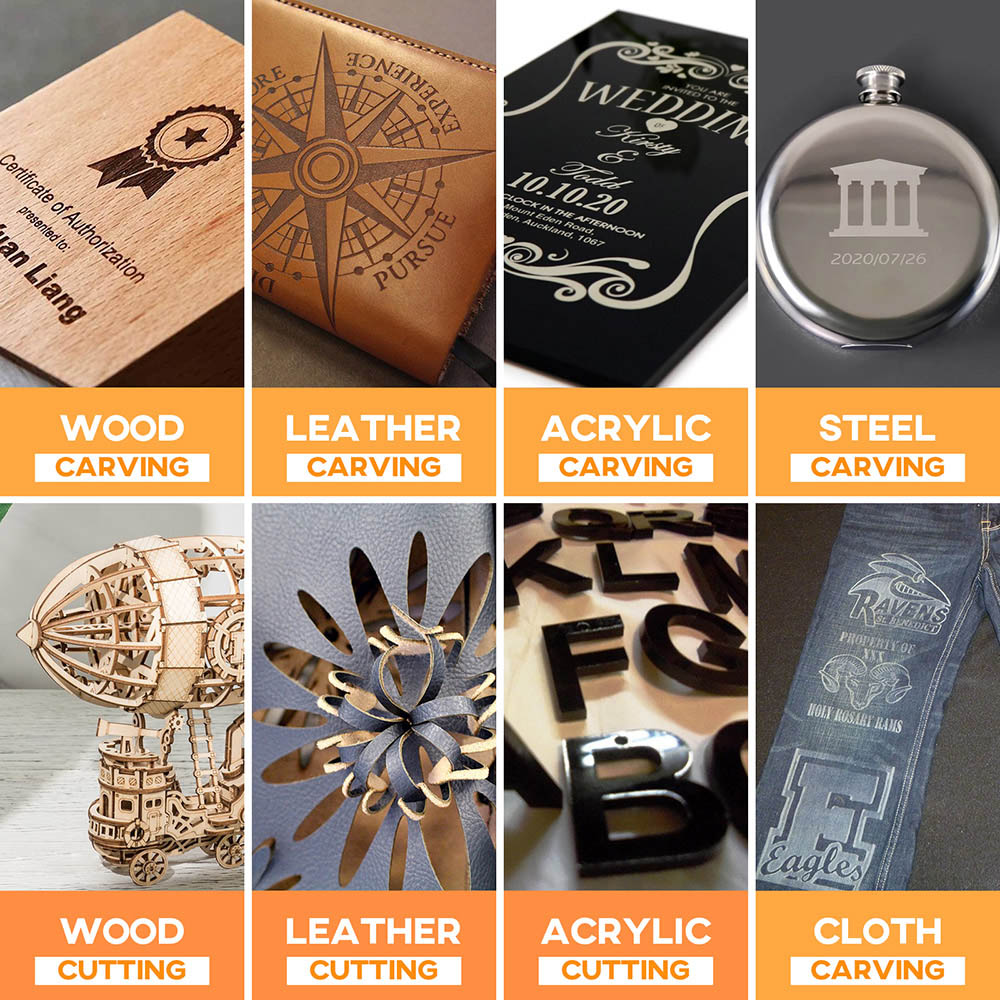 Even if you don't work in an industrial or commercial setting, you've probably come across a laser-engraved plaque, keepsake, or award. In this article blog, we will discuss the most common application of laser engraving machines.
Carving Crafts
As you can imagine, when you see some beautiful cutting or carving crafts online or in the market, do you want to add some of your own ideas to try? At this time, the laser engraving machine can meet the demand. Professional laser engravers can provide very clean cuts. If you are a DIY enthusiast, the SCULPFUN S30 series is a very good choice. The S30 Pro Max 20W pursues extreme cutting speed, ideal for professionals, shops, or factories.
Cutting QR Codes and Barcodes
Barcodes are used for many things, from grocery shopping to components of your industrial equipment. Most barcodes you see are printed on paper or directly on the product. However, some items with specific functions do not accept these typical barcodes. Laser engravers can cut barcodes directly into items. In addition to barcodes made of lines of different weights, laser engravers are also capable of cutting QR codes as well as unique identification marks or similar markings on these objects.
Here we highly recommend the MR CARVE M4 engraving machine. It has a dual laser configuration (5W 455nm blue light laser and 2W 1064nm infrared laser), which can be used for almost all materials.

Decorative and Creative Gifts
If you've purchased expensive jewelry for your loved one, you've considered etching an initial or a phrase on the design. Many retailers have the option to add a decorative or special occasion message to the gift.
Awards and Trophies
Laser engraving produces crisp cuts that are engraved directly on the surface. This makes the technique superior to painting, staining or embossing. Most manufacturers of awards and trophies use laser engraving or any type of laser module to engrave a variety of materials such as glass, metal, and wood.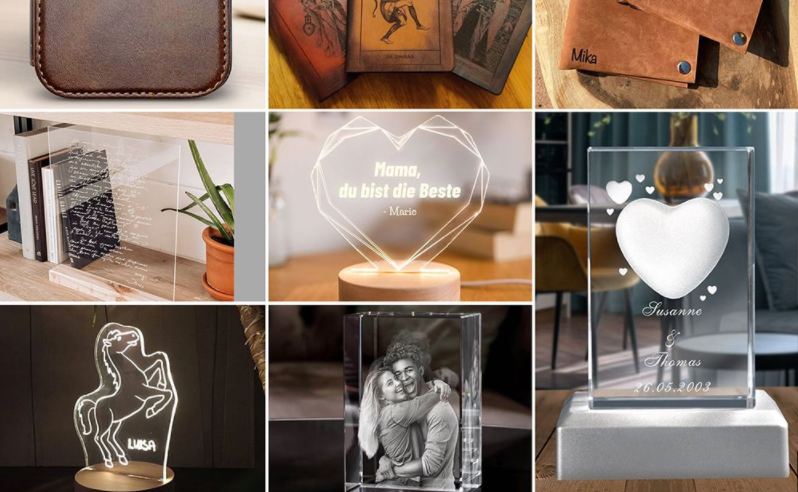 If you are a businessman, and buying a laser engraver to meet the purpose of making money, then we suggest that you should choose a more professional laser engraving machine, such as ORTUR Laser Master 3. In terms of output power, engraving speed, and engraving area, it is undoubtedly the best choice. Matching some accessories can help you to achieve more beautiful finished products in different kinds of materials.
Engraving Signage
Sturdy signage is one of the most popular uses for laser engraving. Engraving directions, maps, and other information on signs have many advantages over painting or printing. Engraved signage is durable in harsh environments such as dirty or wet. Also, engraved fonts are clearer and easier to read.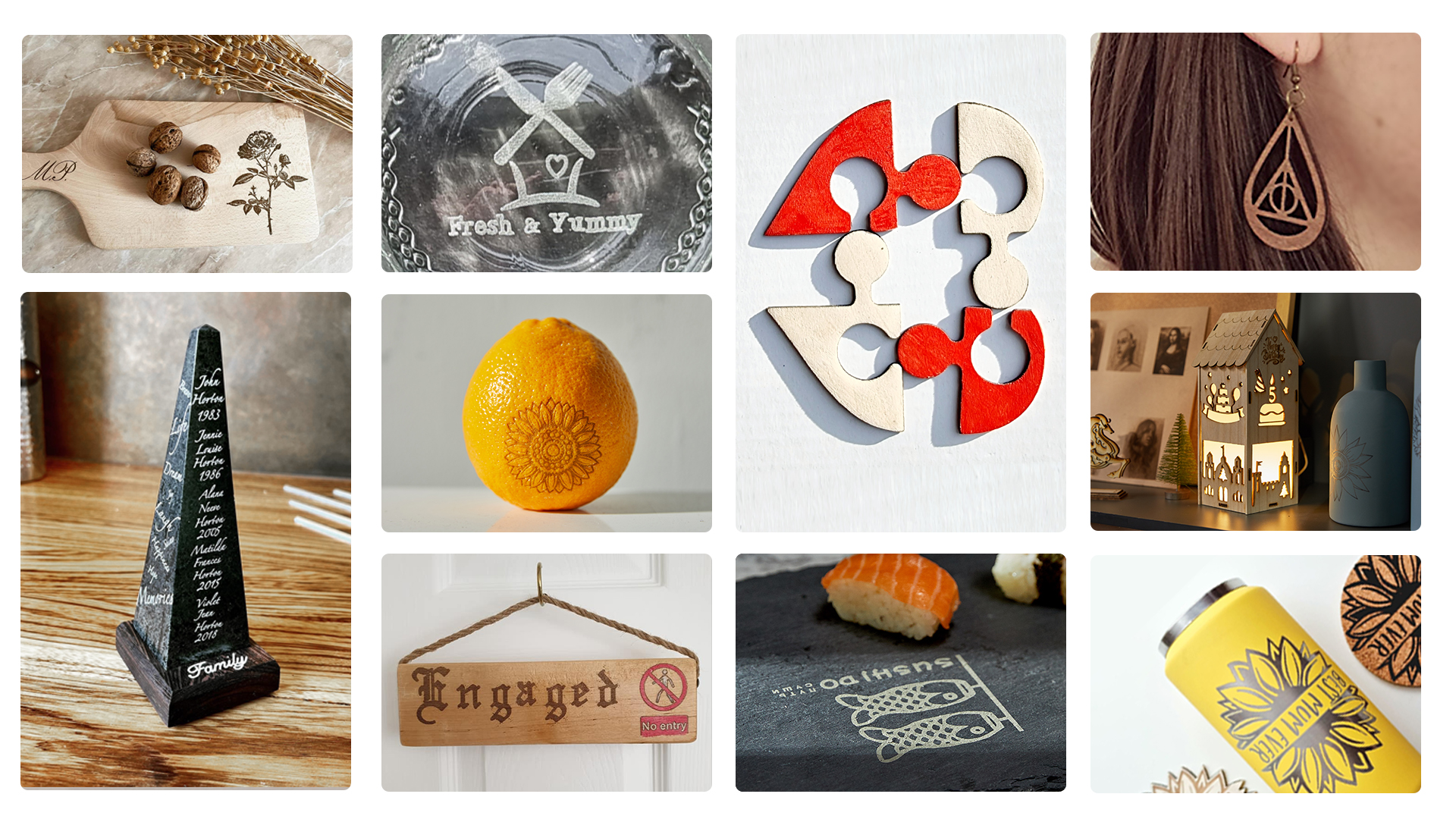 In addition, laser engraving machines have many other uses. Whether you are an entrepreneur, an office worker, or a student, the laser engraving machine will definitely bring you an unprecedented fun and even wealth.