In November, we've had a big sale on Black Friday deals, during which period our customers purchased great products at unprecedented discounted prices. Based on our survey and background data, there're seas of hot selling categories in this sale, including smart home, consumer electronics, outdoor & sports, tools, outdoor generators & portable power, speaker, and other major categories. Among the top-selling products are: Roborock S7 Pro ultra robot vacuum cleaner, Artillery Sidewinder X2 3D printer, ORTUR Laser Master 3 10W laser engraver cutter, HIMO L2 MAX folding electric scooter, OUKITEL P2001 Ultimate 2000W portable power station, and Tronsmart Element T6 Plus portable Bluetooth 5.0 speaker.
Roborock S7 Pro Ultra Robot Vacuum Cleaner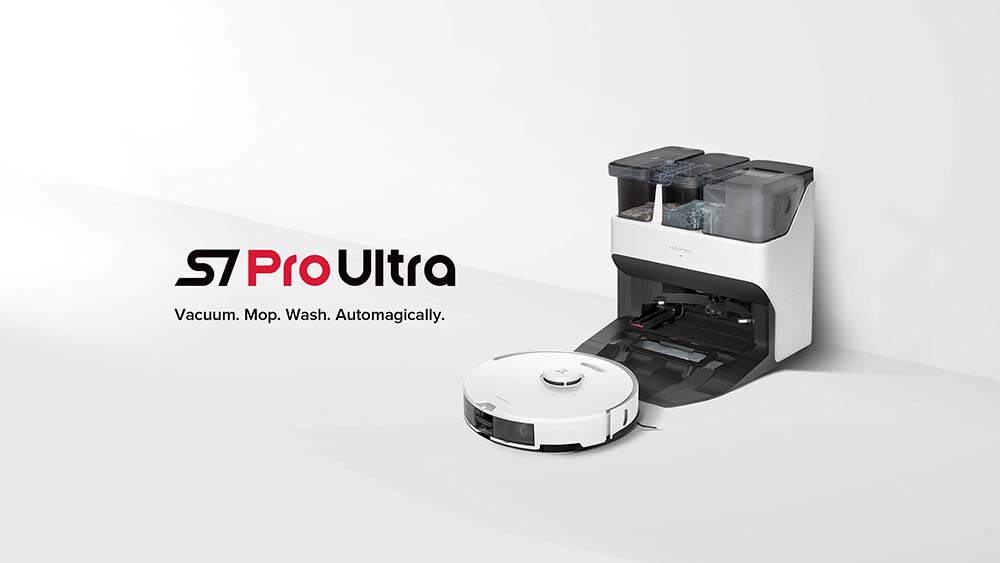 Experience robot mopping like never before, Roborock S7 Pro with VibraRise sonic vibration technology that scrubs your floors not hundreds, but thousands of times per minute. 3,000 times per minute to be exact. Combined with consistently high pressure6, the VibraRise® system removes dried stains 30% more effectively7 than traditional robot mops and leaves less dirt behind than spinning mops.
This smart robot cleaner has a mop lifting function means when a carpet is detected, the mop is lifted out of the way8. Now you can get mopped floors and vacuumed carpets in one single clean9. No setting No-Mop-Zones. No swapping parts. No hassle. Just pure convenience.
Artillery Sidewinder X2 3D Printer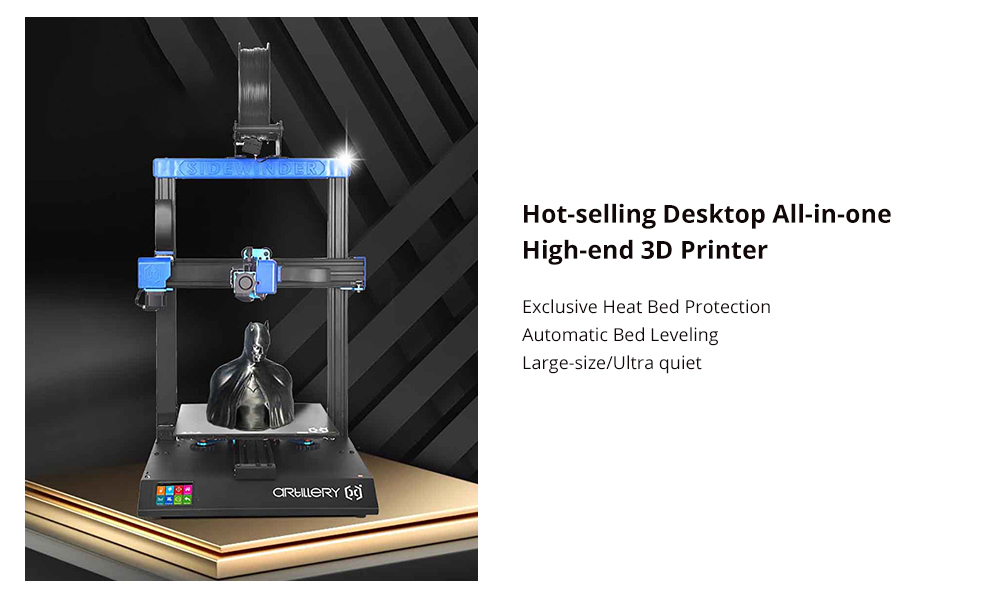 For those who fancy 3D printing, we'll recommend Artillery Sidewinder X2 to you. The Sidewinder X2 features its 300 x 300 x 400mm build volume. It still also has the Titan-style direct drive extruder with a volcano-style hot end, plus power loss and filament detection. Moreover, it has an AC fast-heating print bed that can be heated to 110 °C in 2 minutes, and a clean flat cabling which were notable features of its predecessor.
In addition, the 3D printer keeps a stable, rigid, and functional structure which is also considered as the Cartesian-type. And thanks to its price ratio/quality, no one will regret purchasing this 3D printer.
ORTUR Laser Master 3 10W Laser Engraver Cutter
ORTUR Laser Master 3 laser engraver is equipped with the latest 11th generation OLM-ESP-PRO-V2.4 motherboard, which adopts the V2.0 series smart laser firmware. It features 20000mm/min engraving speed, integrated air assist, and dual fans, bringing smooth engraving, higher accuracy, and more refined engraving products.
The LU2-10A laser module adopts the 4th generation of laser spot compression technology and the 2nd generation of laser diodes combining technology. It has 10w high power and a compressed laser spot, so it's better at cutting and engraving harder materials.
As for safety, don't worry. It features a safety lock (keep the key, professional use only), active position protection, sloping position protection, exposure duration detection and limitation, voltage and current safety control system, host computer watchdog, and emergency stop switch.
ENGWE EP-2 Pro Folding Electric Bike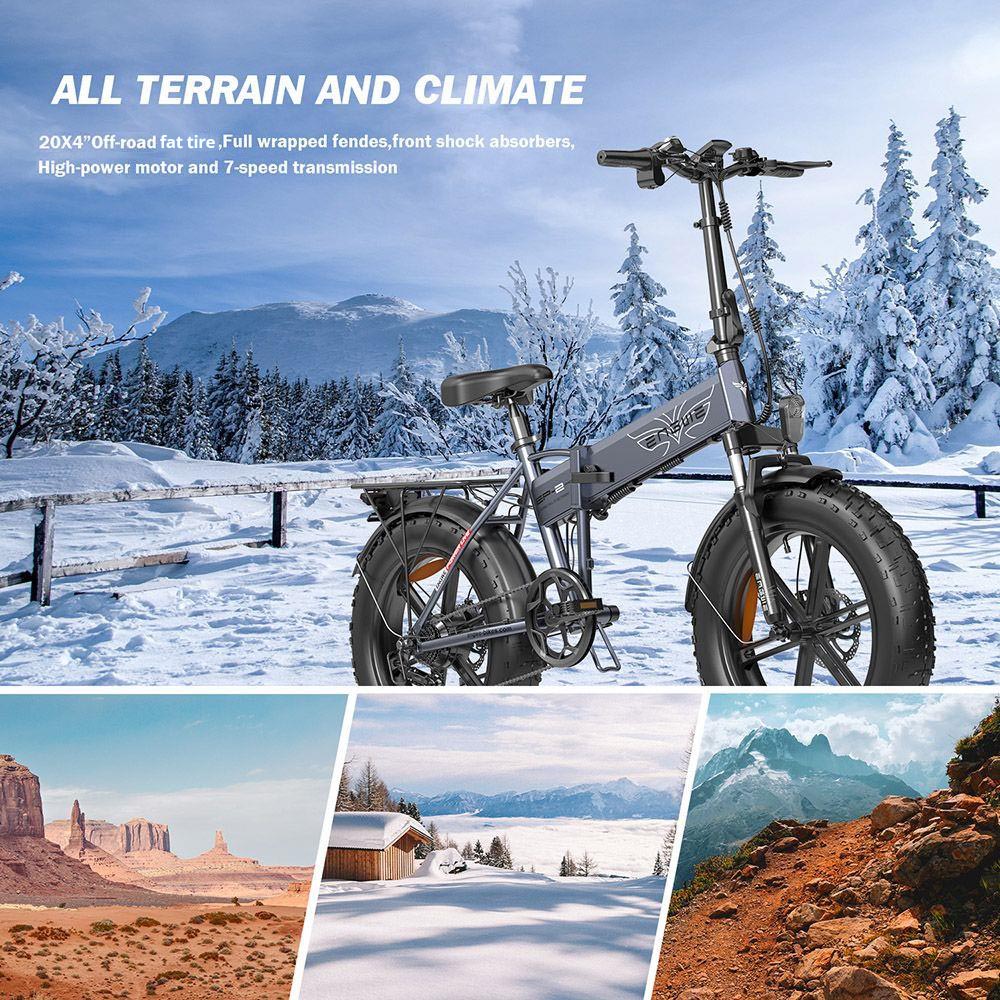 ENGWE EP-2 Pro has 20*4.0 inch fat tires with 750W high-speed brushless gear motors and a 48V intelligent brushless controller, it can easily assist you to travel at 40km/h in electric Mode. The folding electric bicycle with front and rear disc brakes and rear 7 speeds, you can choose any speed to enjoy faster riding time or experience a relaxing holiday according to your needs. ENGWE EP-2 Pro adopts a collapsible middle stem and removable battery, you can charge the battery in the frame or remove it easily. Perfect brakes fully protect your safety.
OUKITEL P2001 Ultimate 2000W Portable Power Station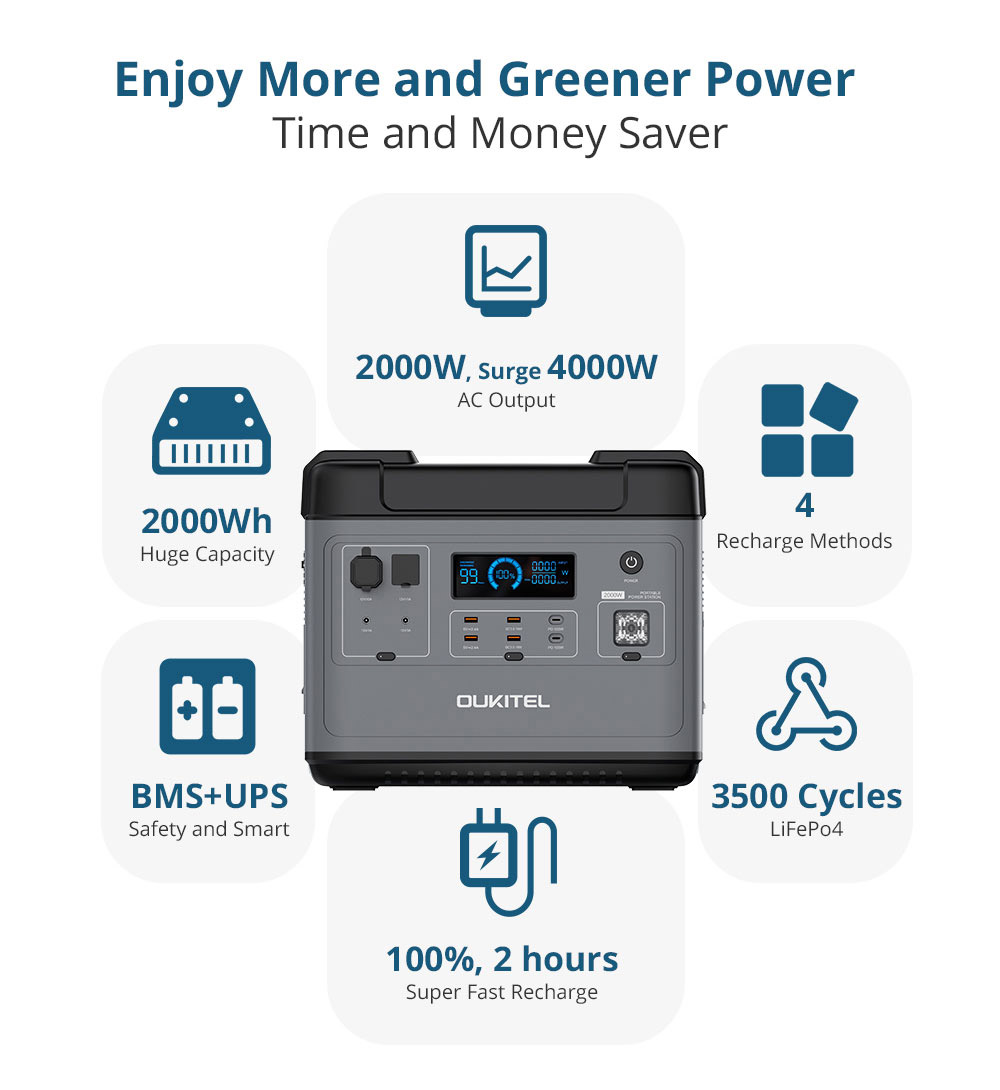 OUKITEL's ultimate power station will keep a constantly reliable and safe power supply available to you, powering up to 16 devices at the same time—in a quiet, convenient, and truly green way. Using your high-wattage no longer depends on connecting them to a home AC outlet. When fully charged, P2001 lets you work anywhere and get any project done since it has a portable AC output (2000W, Surge 4000W) that is able to charge even your heavy-duty electrical tools. Powering any outdoor moments you want to enjoy with family and friends.
Tronsmart Element T6 Plus Portable Bluetooth 5.0 Speaker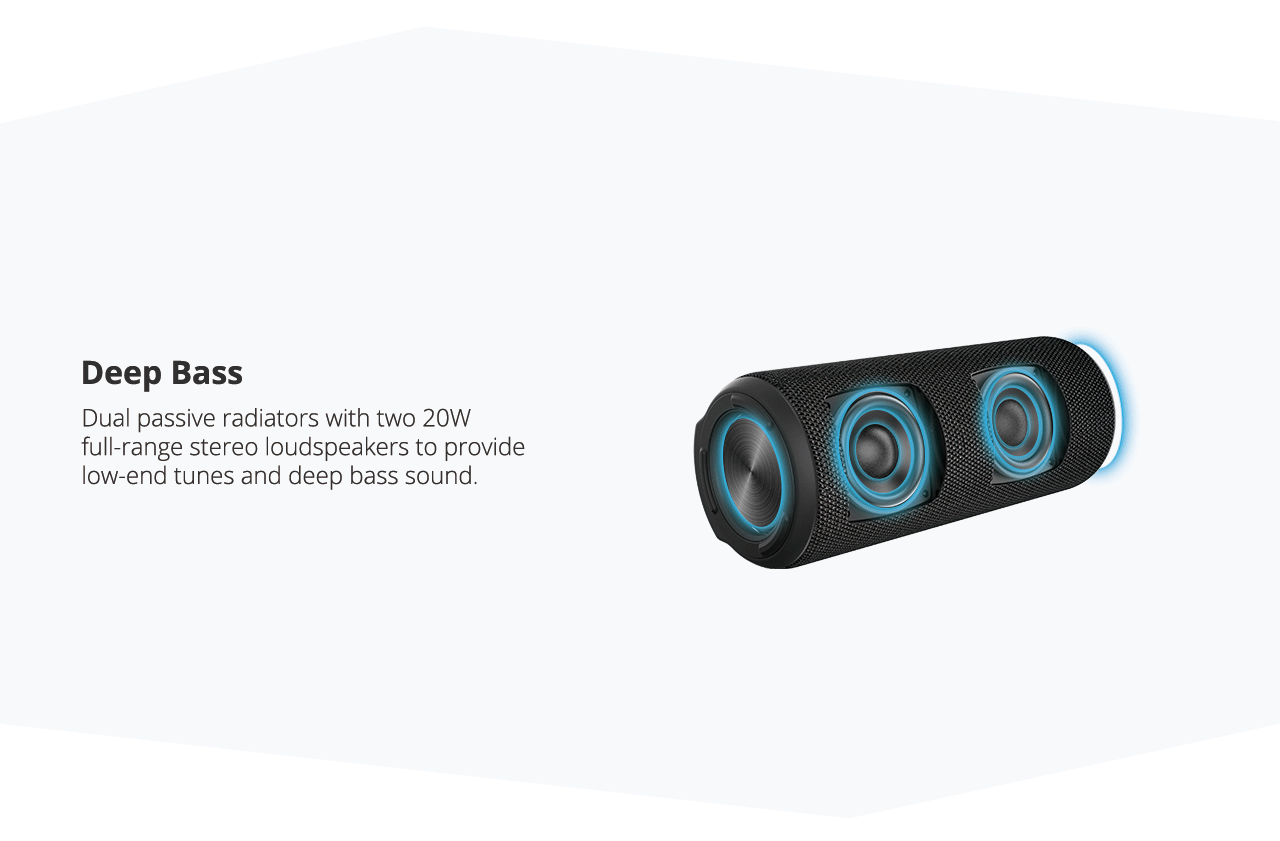 T6 Plus is a new generation of Portable Bluetooth Speakers. It has a max output of 40W allowing it to deliver an extra kick of bass like never before. It has dual passive radiators with two 20W full-range stereo loudspeakers to provide low-end tunes and deep bass sound.
Element T6 Plus is built to withstand heavy splashes, rain and sweat. A single charge will last up to 15 hours of playtime.