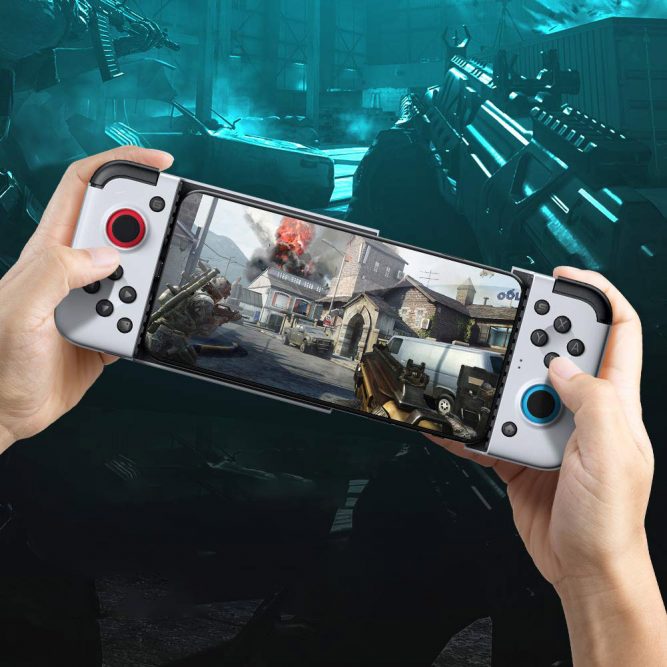 Game consoles have always been a hot-selling category on Geekbuying.com, and enjoy great popularity among seas of fans. Playing games brings us endless fun. It helps people overcome dyslexia, think positively, make children's cogitation more active, and help us reduce stress. Here are a few of the popular game consoles.
ANBERNIC WIN600
The Anbernic Win600 is a full-fledged computer that ships with Windows 10 Home pre-installed, but it also supports the Linux-based Steam OS. It relies on a 5.94-inch IPS display operating at 1,280 x 720 pixels, powered by a 39 Wh battery. Rechargeable at up to 45 W via USB Type-C, the moderately large battery fits within a 236 x 103 x 22 mm and helps the device weigh 490g.
As its name suggests, the Anbernic Win 600 is a budget-priced Windows handheld aimed at gamers that are looking to play games with lower system requirements or older games from several years ago. It does this well thanks to Steam OS which runs these games with playable performance.
There are two different versions of the Abernic Win600. The first offers up the AMD 3020e processor paired with the smaller 128GB solid-state drive (SSD), while the second opts for the more powerful AMD 3050e processor and ups the SSD storage to 256GB.
The price of ANBERNIC WIN600 varies from $299 to $379.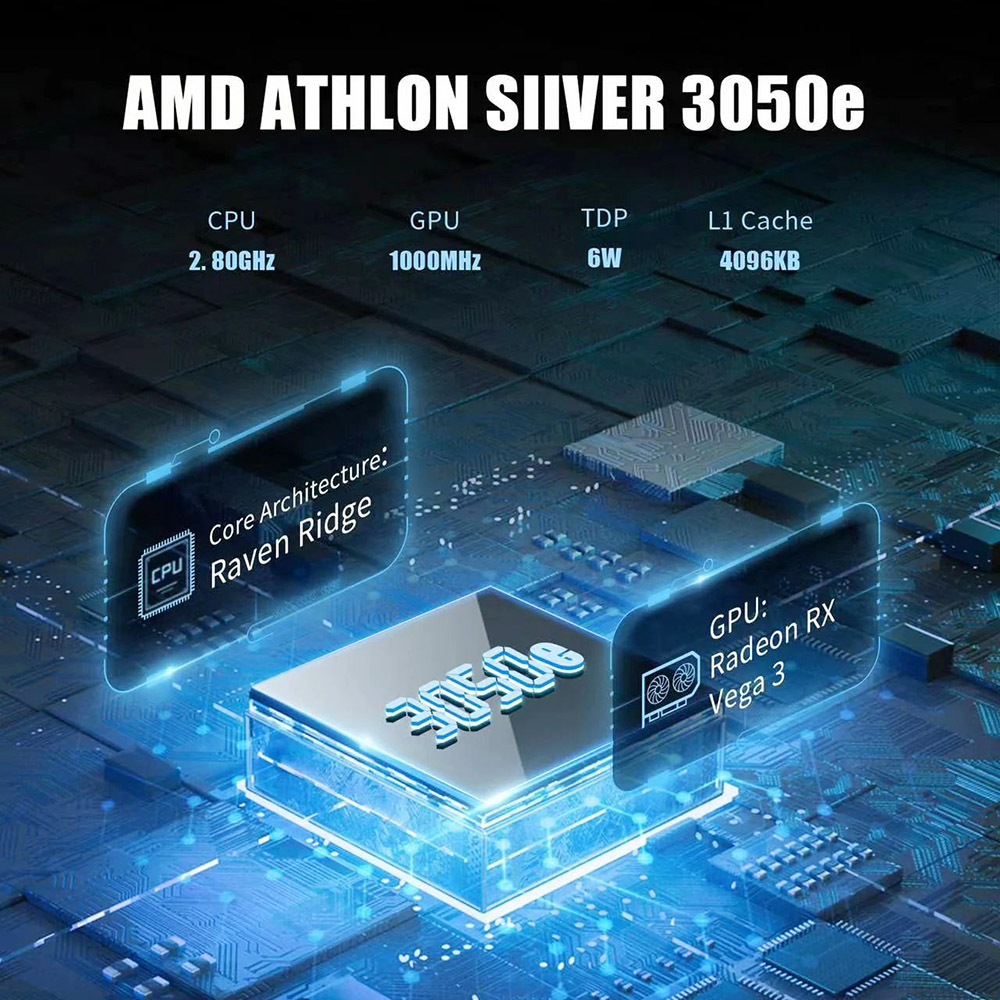 ANBERNIC RG351P
The ANBERNIC RG351P measures 2.8 by 6 by 0.7 inches and has 3 colors option: black, white, and purple. The RG351P's center is dominated by a 3.5-inch 480-by-320 IPS LCD. The RG351P is a Linux-based device using an RK3326 quad-core, 1.5GHz CPU. It has 1GB of RAM and no onboard storage; everything runs off the included micro SD card. The system can emulate game systems up to the fifth console generation, including NES, Game Boy, Game Boy Advance, Neo Geo, Neo Geo Pocket Color, Super NES, Sega Genesis/Mega Drive, Nintendo 64, Sony PlayStation, TurboGrafx-16, and (to varying success) PlayStation Portable.
A 64GB micro SD card is included and preconfigured with the EmuElec Linux frontend for emulating games. It is equipped with a 3500mAh battery, lasting 8 hours.
The RG351P sells at $78.00 to $79.99.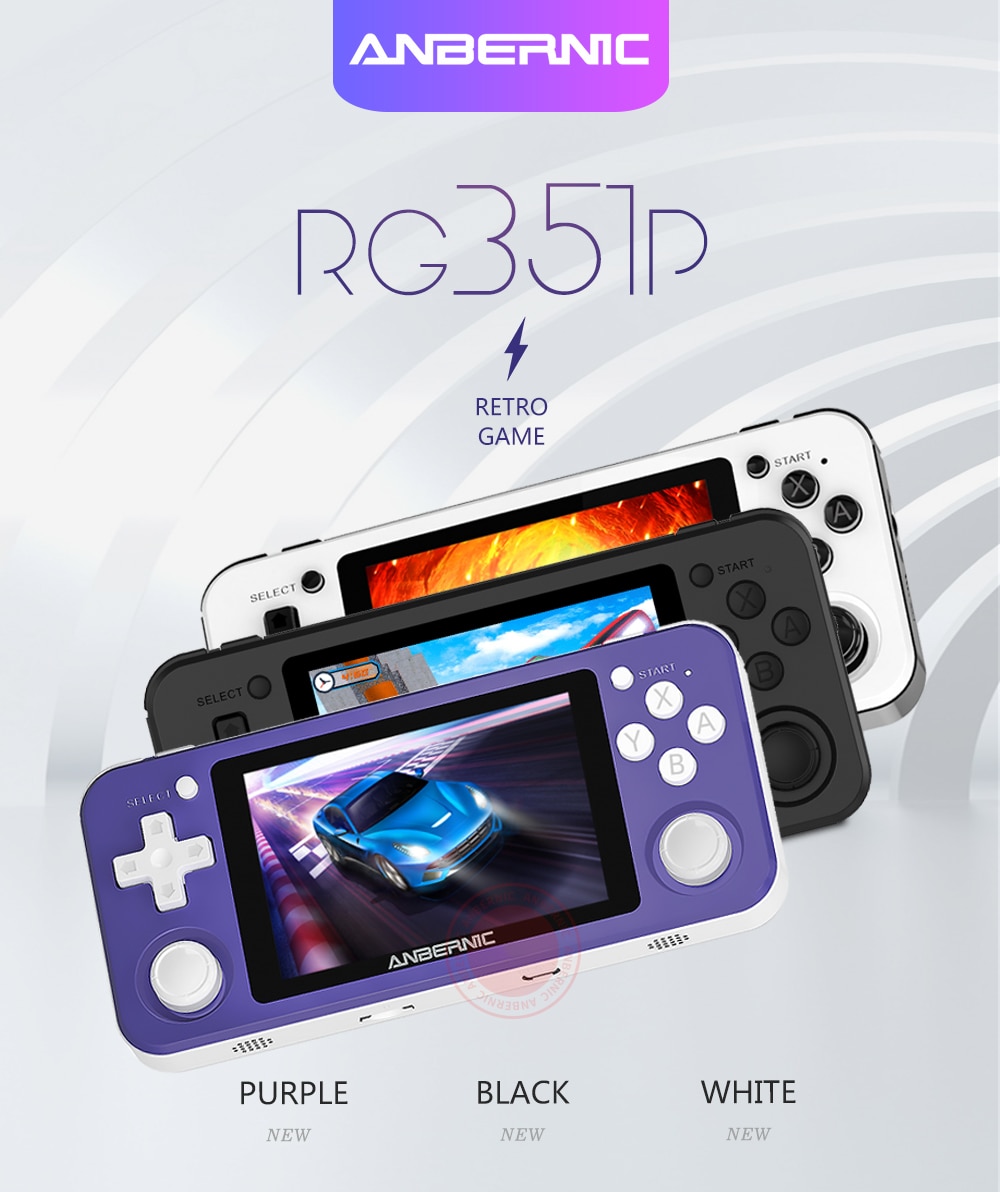 Powkiddy RGB20S
Powkiddy company has produced numerous handheld game consoles, the RGB20S has a very odd looking, which is typical of Powkiddy products. It is available in white, orange, and blue. The upper part is a 3.5 inch IPS OCA screen with a resolution of 640*680. On the back are some shoulder buttons whose design is rare.
Tucked below the shoulder buttons you have the 3500mah battery pack, making the handheld feel very dense and compact and it gives it a sense of low center of gravity. It uses an RK3326 chip, and still performs well.
The price varies from $88.99 to $95.99.