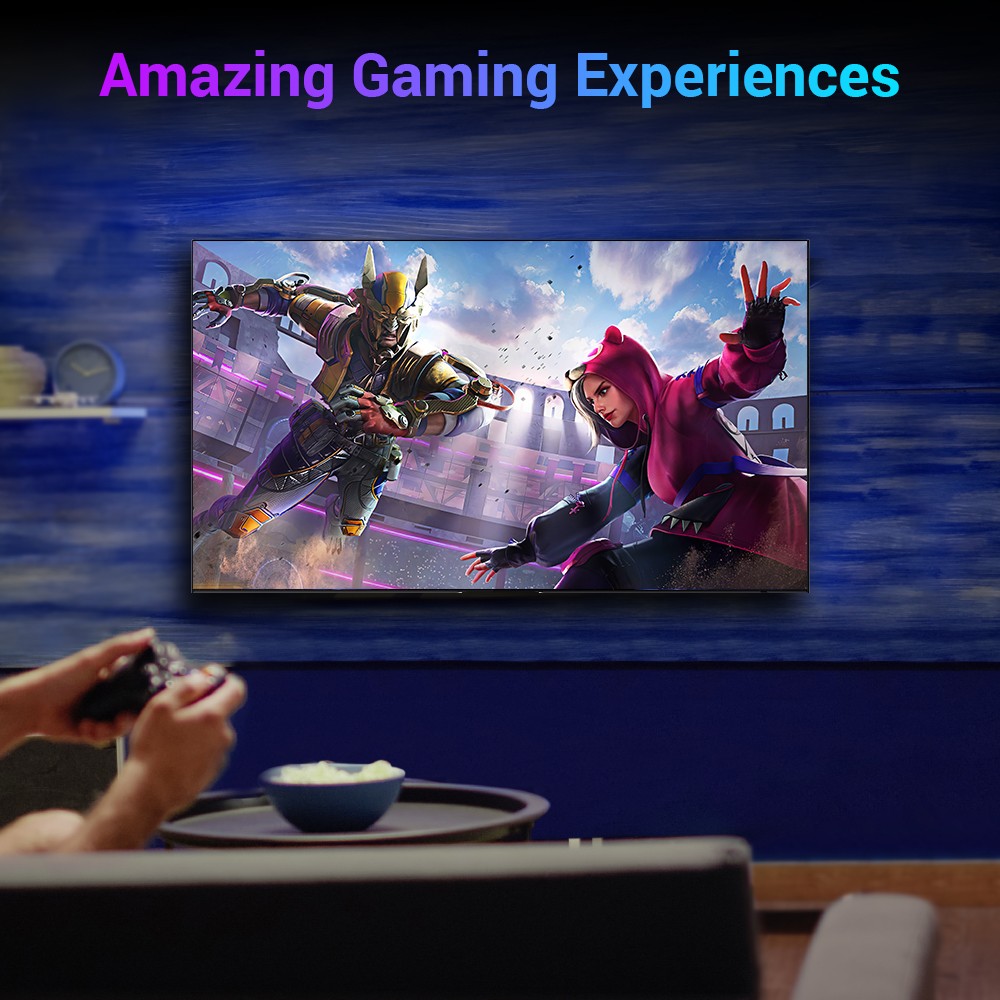 For those who love to play games at home, only a high-performance game host computer combined with a monitor with high resolution and high refresh rate will bring a top-level gaming experience. In fact, there is no specific definition for a gaming monitor, the mainstream media and industry default rules have the following standards:
High refresh rate: 144Hz and above
Response time: ≤5ms
Color gamut: 99%sRGB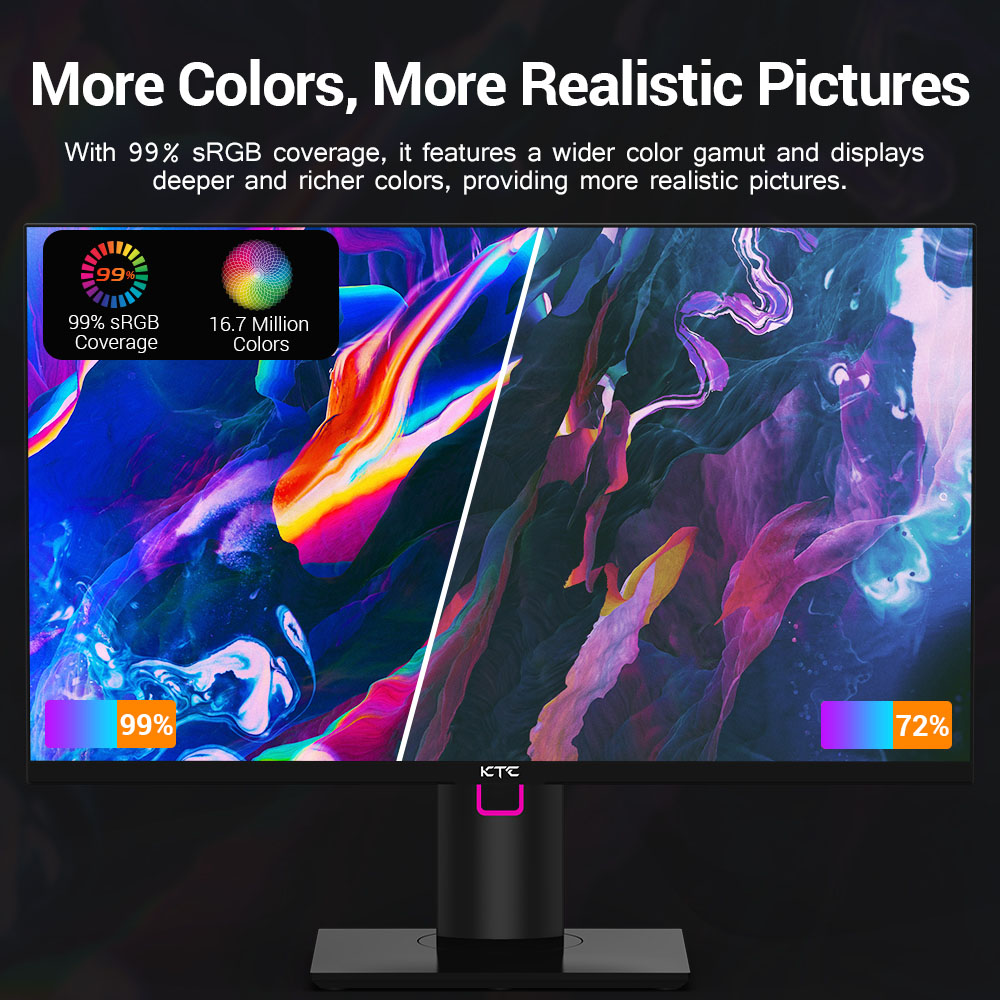 The refresh rate of a display is the number of times per second that image refreshes on the screen. For example, a 60Hz display will update the screen 60 times per second. Overall, the refresh rate determines how smoothly motion appears on your screen. The refresh rate recommended by mainstream gaming monitor is 144Hz.
The response time of a monitor is the period taken by a display to change from one colour to another, which is of great importance for FPS gamers. The shorter the response time of the monitor, the less smear and clearer the game screen is.
Generally, the response time of ordinary monitors is 5-8ms (1ms is 1/1000th of a second), while e-sports monitors are generally less than 3ms. The faster the response speed, the higher the price of the monitor.
Other elements for reference:
Screen size: 23 inches and above
Panel curvature: curved
Brightness: Min:250cd/m2;Typ:300cd/m2
Adaptive Sync: AMD FreeSync Premium, G-Sync Compatible
Eye protection function: low blue light
Here are 4 gaming monitors from KTC that we recommend for you.
KTC Monitor

Model
G42P5
H32S17
H27T22
H27S17
Panel Size
42 inches
32 inches
27 inch
27 inch
Panel Type
OLED RGBW, WBE (OLED EX)
HVA Curved 1500R
FAST IPS type
HVA
Aspect Ratio
16:9
16:9
16:9
16:9
Resolution
3840×2160
2560×1440
2560×1440
2560×1440
Refresh Rate
138Hz
165Hz
165Hz
165Hz
Viewing Angle (CR≥10)
178°(H), 178°(V)
178°(H), 178°(V)
178°(H), 178°(V)
178°(H), 178°(V)
Brightness
SDR: 450/135 cd/m² (25%/100% APL); HDR: 600 cd/m² (3% APL)
Min.:250cd/m2; Typ:300cd/m2
Min.:300cd/m2; Typ:350cd/m2
250cd/m² (Min), 350cd/m² (Typ)
Contrast Ratio
135000:1 (Typ)
Typ:3500:1
Typ:1000:1
4000:1 (Typ)
Response Time
0.1ms GTG (Typ)
Typ: 3ms
Typ: 1ms
3ms (Typ)
Color Gamut (Volume)
94.5% NTSC, 99% Adobe RGB CIE1976, 98.5% DCI-P3, 133% sRGB
85% Color Gamut NTSC
93% Color Gamut NTSC
85% Color Gamut NTSC
Color Gamut (Coverage)
88.5% Adobe RGB CIE1976, 97.3% DCI-P3, 100% sRGB
99% Color Gamut sRGB
Color Gamut Adobe RGB CIE1976: 84%; 97%; 131% Color Gamut sRGB
120% Color Gamut sRGB
Color Support
1.07 Billion Colors (10bit)
16.7 million colors
16.7 million colors
16.7 million colors
Adaptive Sync
AMD FreeSync Premium, G-Sync Compatible
Freesync & G-sync Compatible
Freesync & G-sync Compatible
Freesync & G-sync Compatible
Low Blue Light
Yes
Yes
Yes
Yes
HDR
Support, HDR 10
Support
Support, HDR 10
Support
KTC G42P5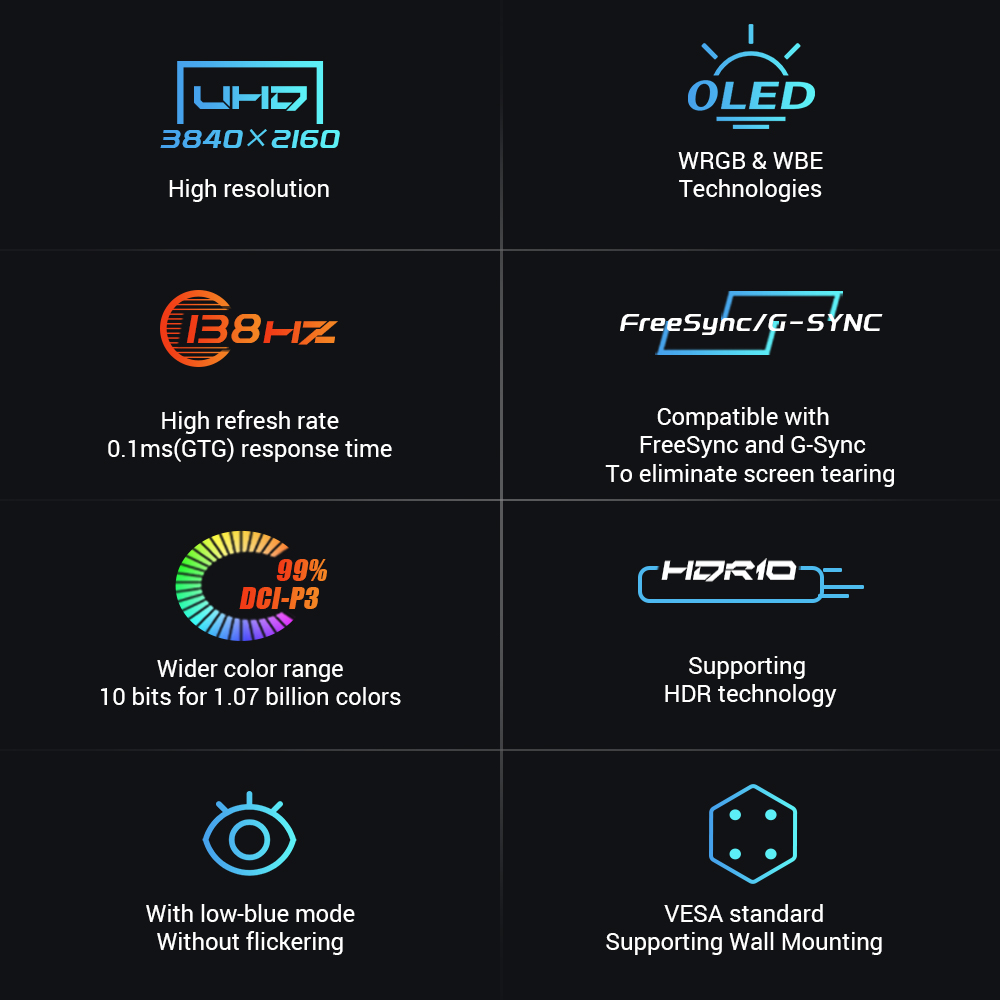 KTC H32S17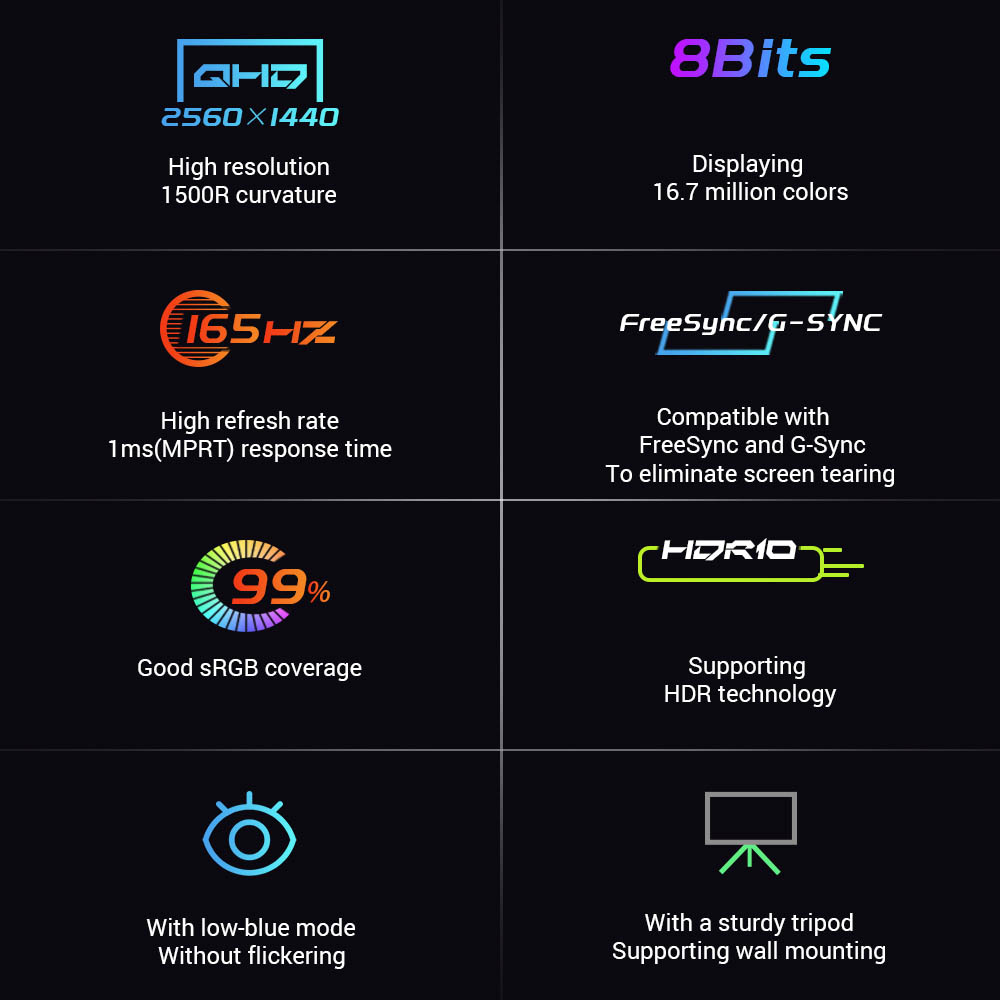 KTC H27T22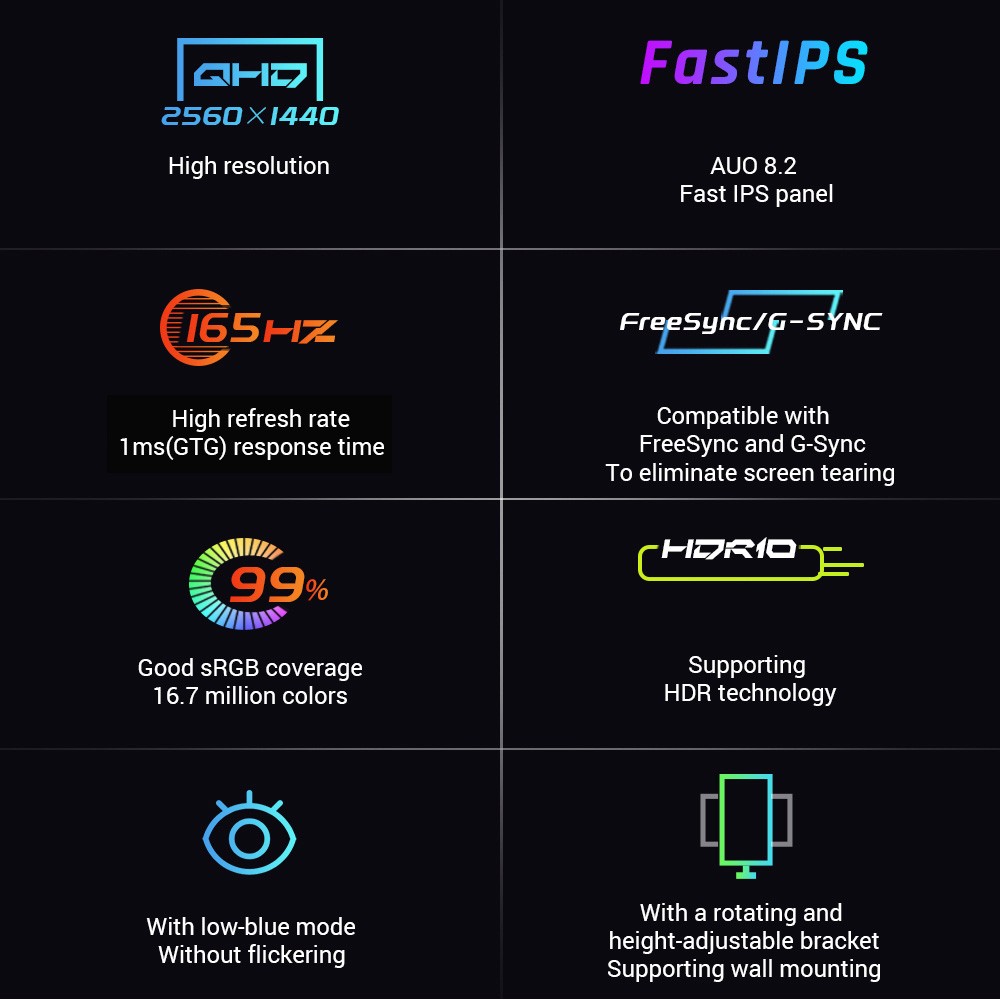 KTC H27S17