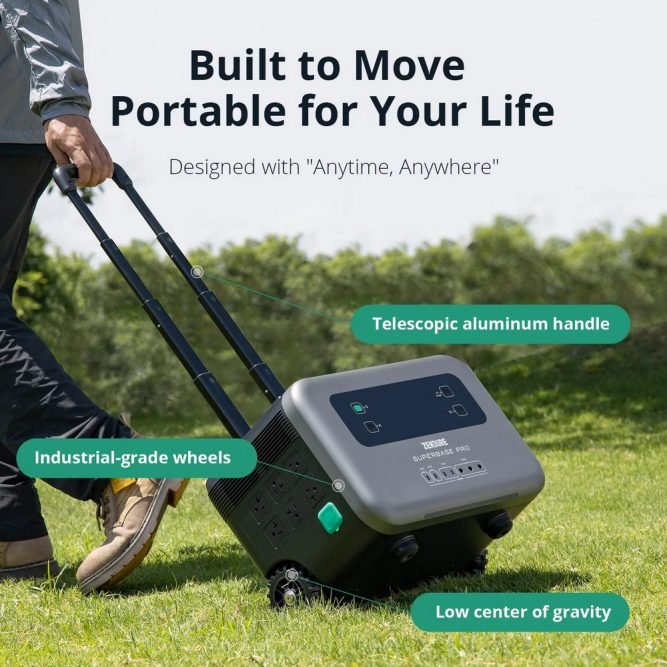 ZENDURE is a high-end consumer electronics brand with charging technology as its core. In the era of deep dependence on electronic products, ZENDURE hopes to solve people's anxiety about charging through extreme performance, high-quality and interesting creative products, and gradually improve products to meet consumers' travel, home, work, and entertainment, and bring a more convenient and better life.
ZENDURE has developed several series of products for indoor and outdoor charging scenarios. For the outdoor power station industry, ZENDURE has launched SuperBase 600M, SuperBase 1000M, and SuperBase Pro series. Among them, the SuperBase Pro 2000 power station has become a new industry benchmark and development vane with its excellent design and performance.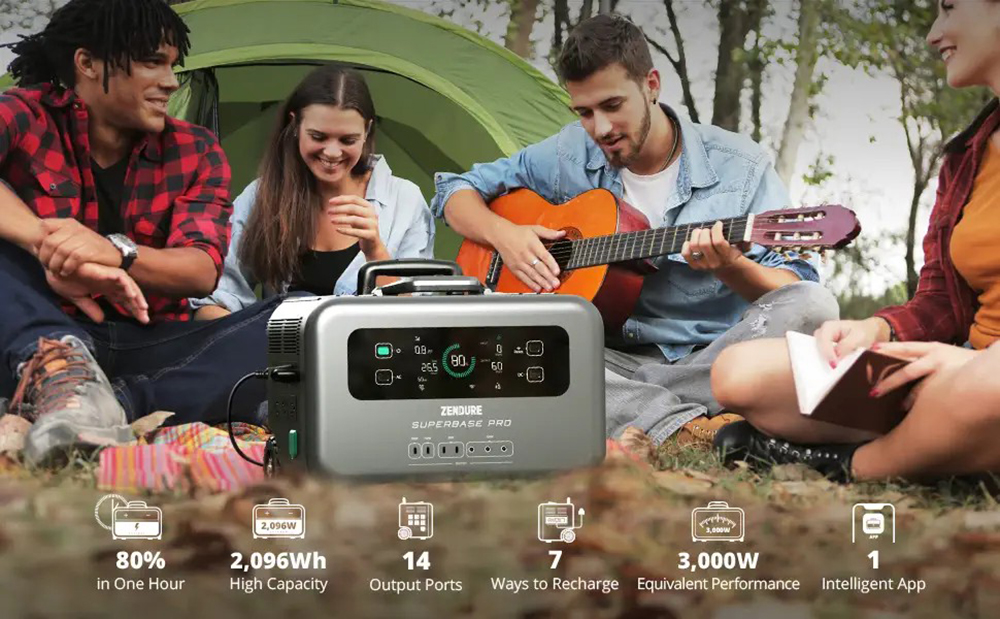 ZENDURE SuperBase Pro 2000 power station is an energy base station specially prepared for outdoor activities. Its capacity is 2096Wh, the total output power can reach 2000W, and the surging mode Ampup can reach 3000W. It can power home appliances and is suitable for field camping, fishing, and self-driving tours. It can even temporarily charge electric cars when waiting for outdoor occasions. Best partner for outdoor activities.
Outdoor power supplies are relatively bulky, while the SuperBase Pro 2000 uses an ergonomic design. The shape of the trolley case, industrial-grade rollers, and aviation-grade aluminum towbar can bring users a smooth outdoor and travel experience. Even when necessary, the high mechanical strength can share a part of the carrying requirements for the user.
It configures 4 output methods and 14 output ports, including 6 x AC, 4 x USB-C, 1 x car charger, and 3 x DC ports, supporting 14 devices to charge at the same time. The two USB-C ports support PD 100W fast charging, which can quickly charge notebooks, mobile phones, etc.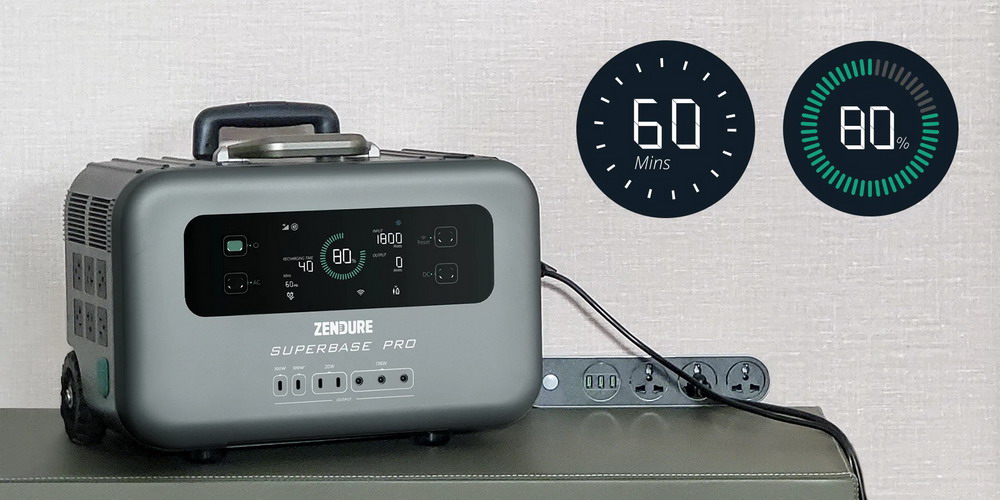 Charge to 80% in 1 Hour. Through GridFlow super inverter technology, it can achieve up to 1800W AC charging and can be fully charged to 80% in 1 hour. In addition, it has a long service life, which will retain 80% of the power after 1500 charging cycles, far better than similar competitors.
As the flagship product in the ZENDURE outdoor power station category, SuperBase Pro 2000 is indeed an important product of ZENDURE's technical and aesthetic insistence.
In addition to outdoor power station products, ZENDURE also has a popular series of mobile power supplies. They meet the needs of different groups of people and bring a whole new charging experience.
100W Power SuperTank Series for Business Travelers
ZENDURE SuperTank 26800mAh 100W PD Portable Power Bank, 4 USB Ports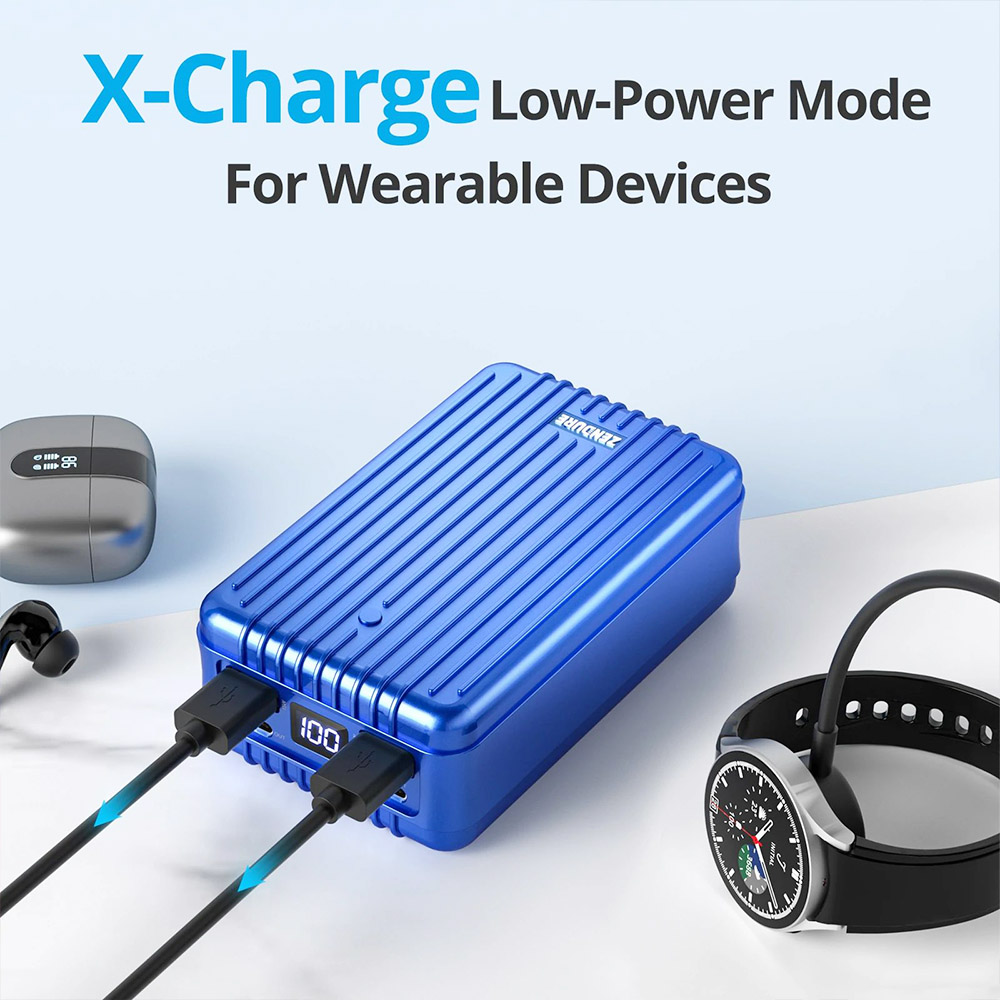 ZENDURE SuperTank Pro 26800mAh 100W PD Portable Power Bank with OLED Screen, 4 USB-C Ports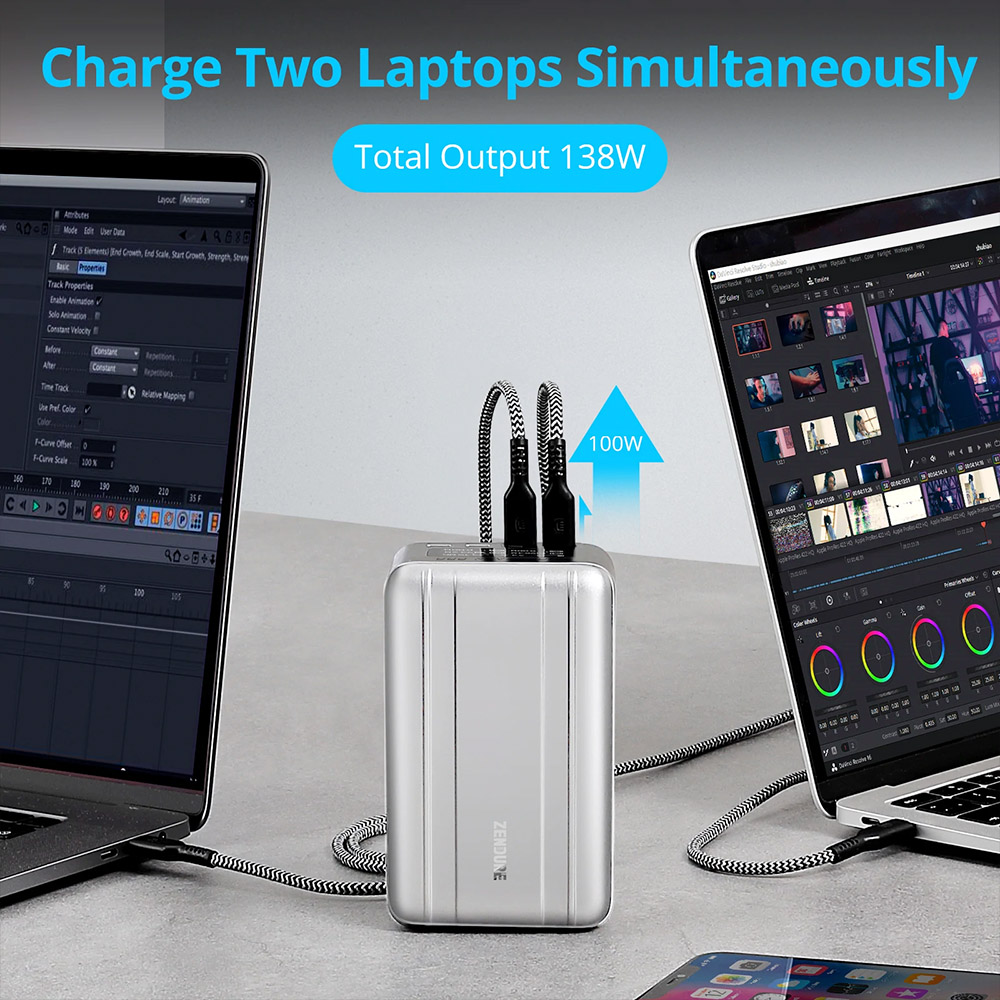 The 26800mAh large capacity of the SuperTank series can provide sufficient power for business people's temporary workstations. The configuration of 4 charging ports makes it possible to charge various digital devices such as computers, mobile phones, and tablets at the same time. In addition, the power bank with rated energy of less than 100Wh can be directly brought on the plane, and the SuperTank Pro of 96.48Wh just meets this requirement, which makes the travel process more convenient.
SuperMini Series for Daily Use
ZENDURE SuperMini 10000mAh 20W PD Power Bank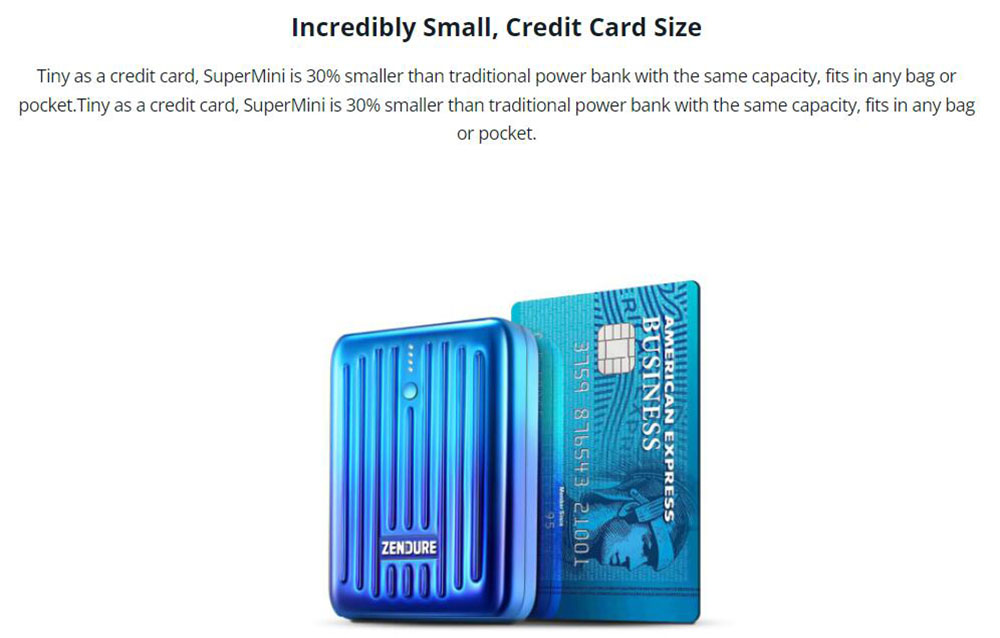 ZENDURE SuperMini 5K 5000mAh 20W Portable Power Bank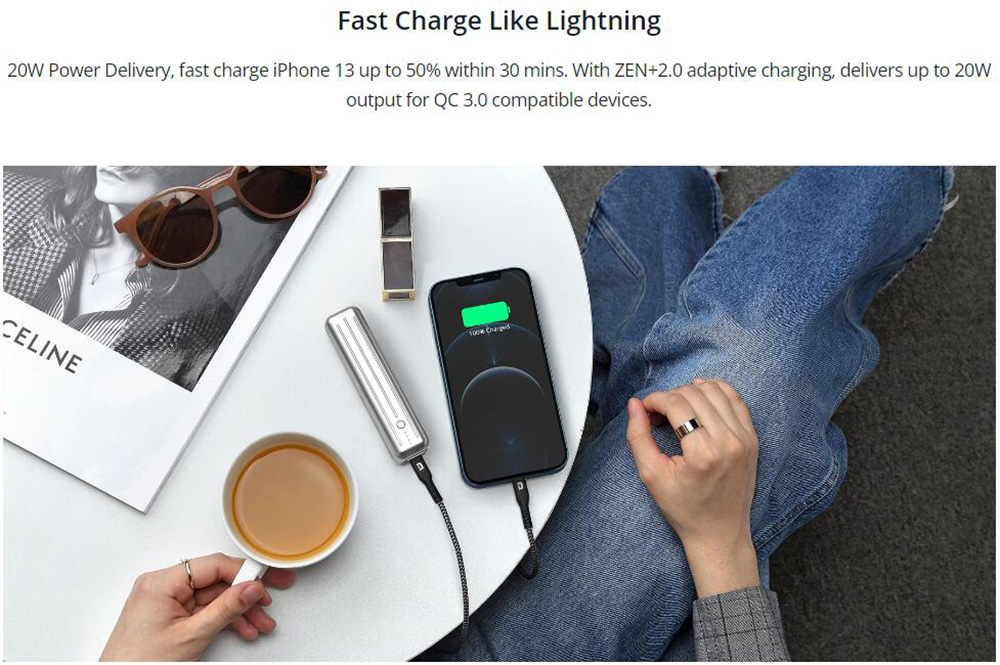 ZENDURE SuperMini X3 10000mAh 45W PD Power Bank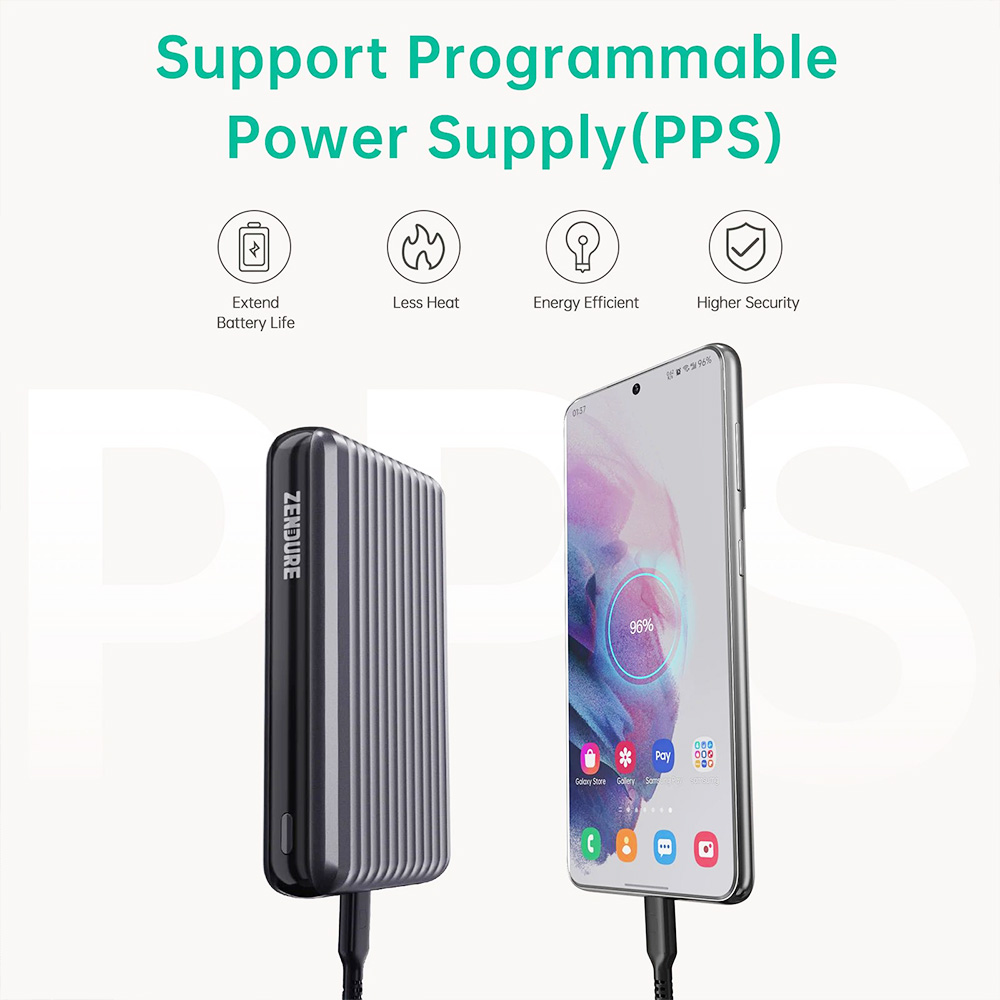 With an extremely compact design and fast charging function, the SuperMini series power bank is committed to the user's portable experience and is convenient for daily use.
For more ZENDURE product details, please click here