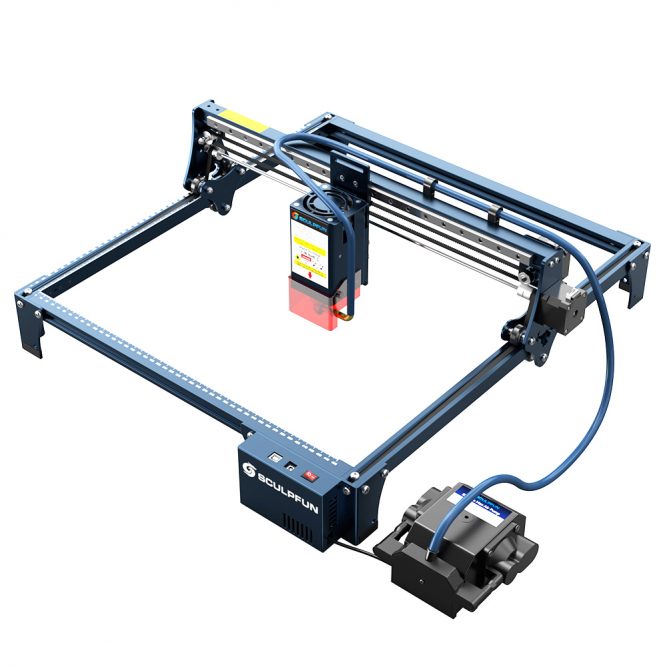 Sculpfun has launched a new laser engraver recently – Sculpfun S30 Series. It packs a ton of features that make it more efficient than its predecessor – the Sculpfun S9/S10 or its competitor – the Atomstack S20 pro, as well as some unique features that make the experience more interesting for enthusiasts and makers alike. The S30 Series has three power configurations: 5W, 10W, and 20W. Among them, 5W and 10W are upgraded versions of S9 and S10 respectively (with automatic air assist).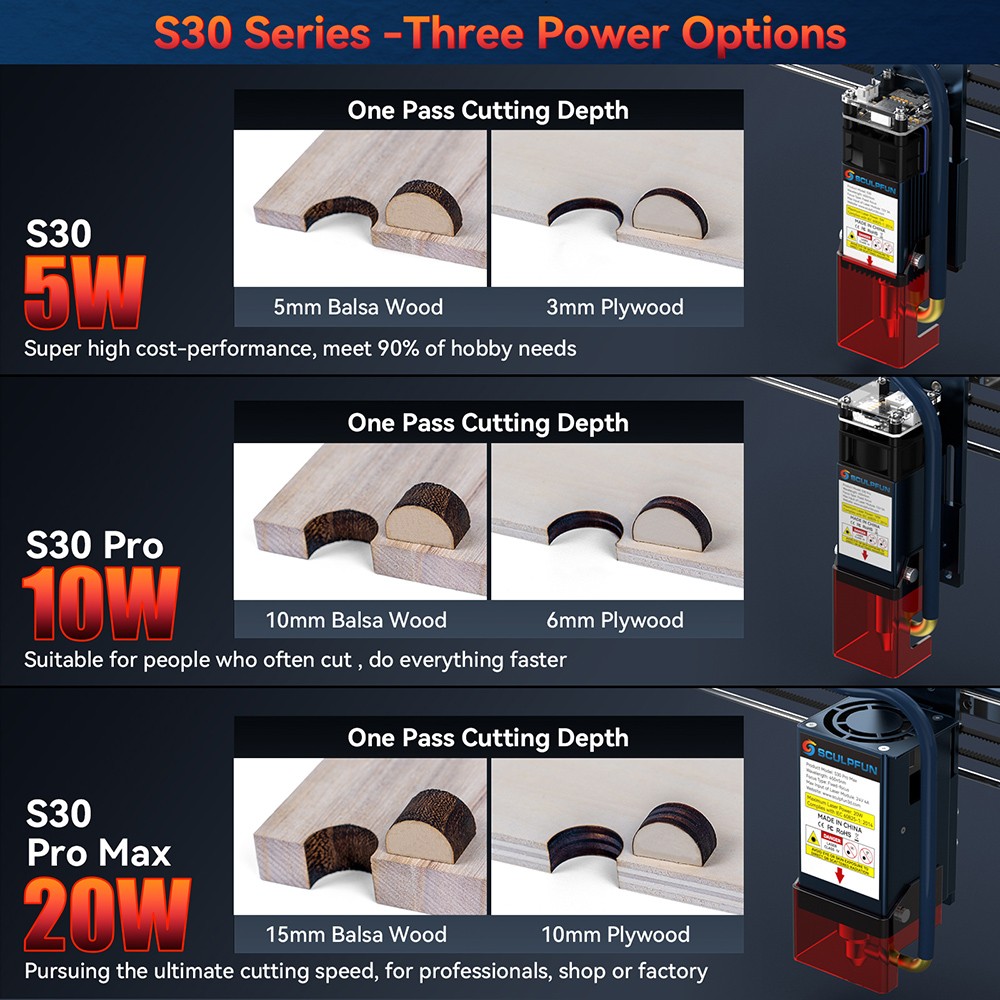 The S30 series adopts ultra-fine laser shaping technology that makes the laser focus as thin as a hairline, and it is very powerful for engraving or cutting. The S30 5W laser can meet 90% of the interest needs; the S30 Pro 10W laser is suitable for those who cut frequently, and the speed is faster; the S30 Pro Max 20W pursues the ultimate cutting speed, suitable for professionals, shops, or factories.
Automatic Air Assist
The traditional adapter air assist is always on and uncontrollable when engraving, and the engraving pattern will be smoked into a fuzzy fog. The S30 series is equipped with an automatic air-assist 32-bit motherboard and a control-type air pump, which can intelligently control the air-assist switch during engraving through the M8 button of the Lightburn software, and automatically control the opening and closing of the air pump after the software is set. This allows for very clean engraving and cutting, perfect for fine gift making.
Replaceable Protective Lens
The S30 series laser adopts an innovative replaceable lens, which greatly improves the service life of the laser, which is more than 10 times longer than that of other general lasers. When the lens is damaged or after long-term use, the lens can be replaced to restore the cutting power.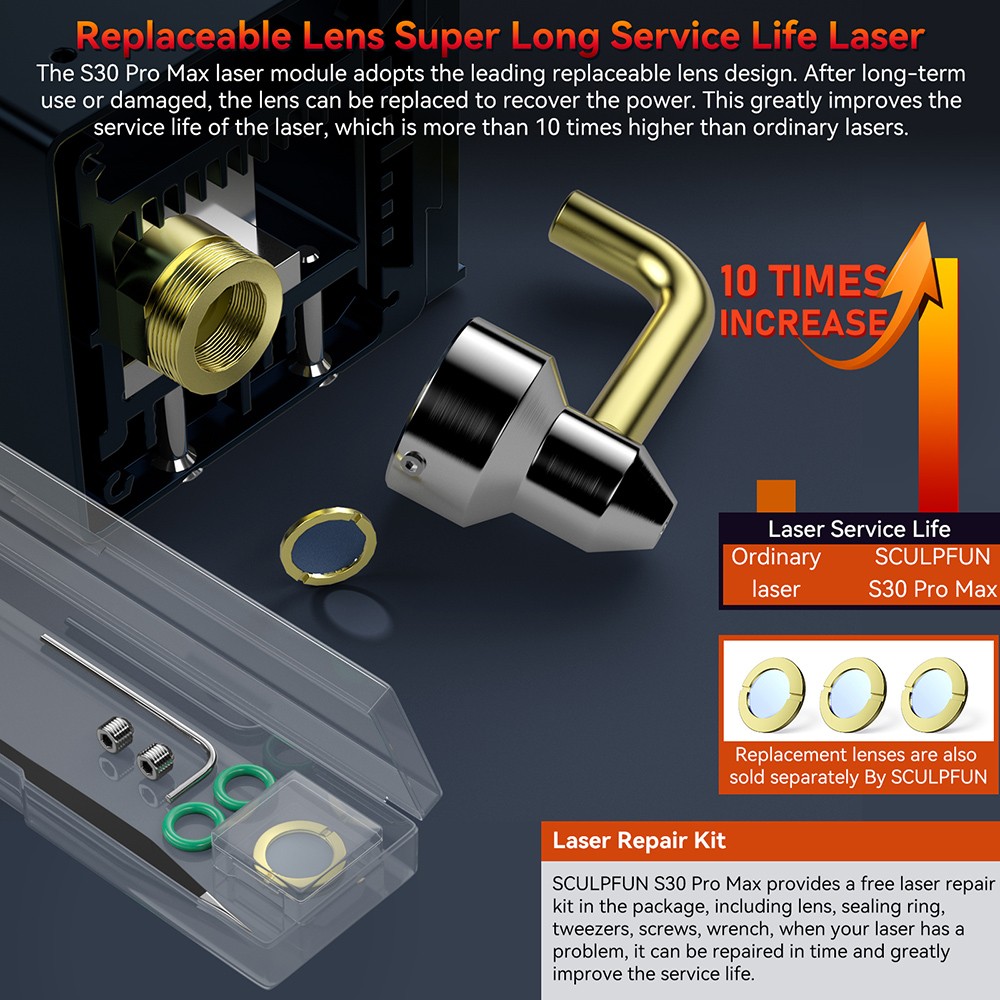 Area Expansion Function
Both X-axis and Y-axis can be expanded. The original engraving area is about 400x400mm. After purchasing the Y-axis expansion kit, the Y-axis can be expanded to 400×935. After purchasing the XY-axis expansion kit, the engraving area can be expanded to 905x935mm.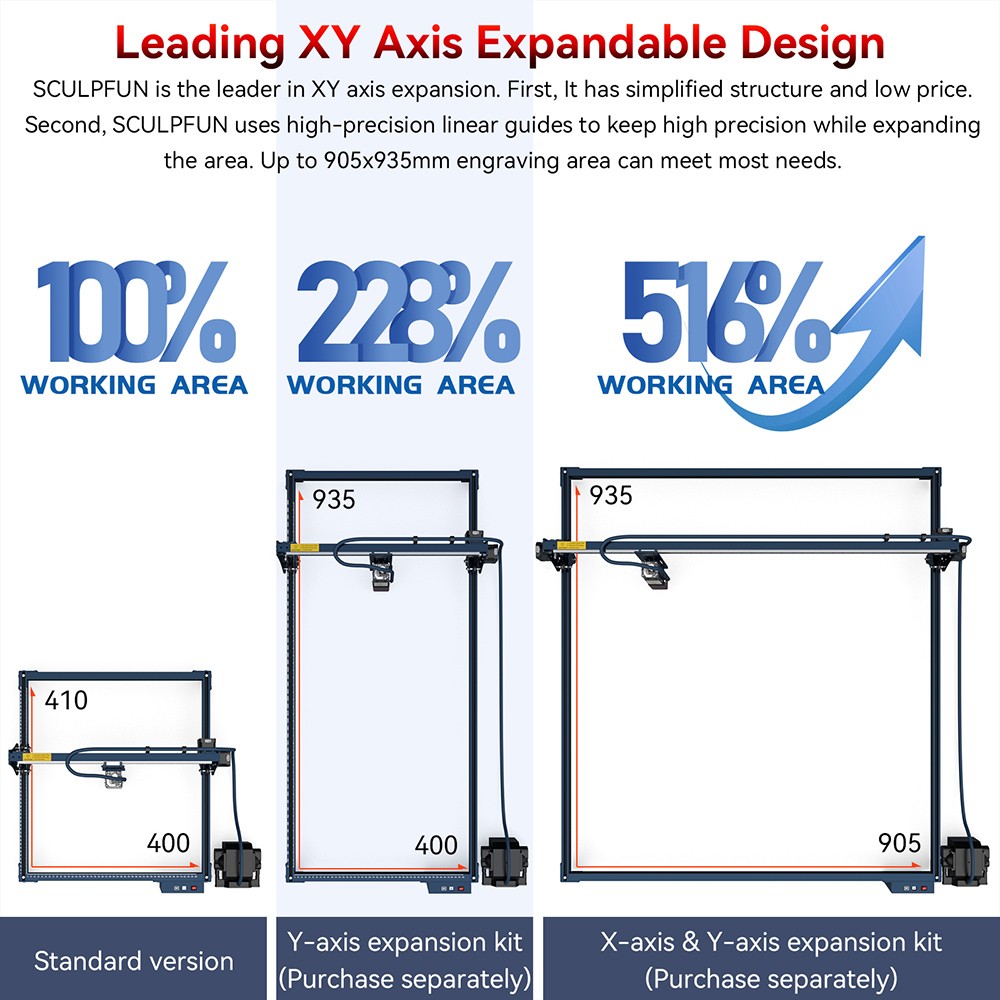 Engraving Accuracy
The S30 series adopts an extremely sturdy 0.005mm high-precision linear slide X-axis, making it industrial-grade engraving accuracy. When comparing small engraving details, the S30 series does not have the wavy pattern that appears in ordinary engraving machines.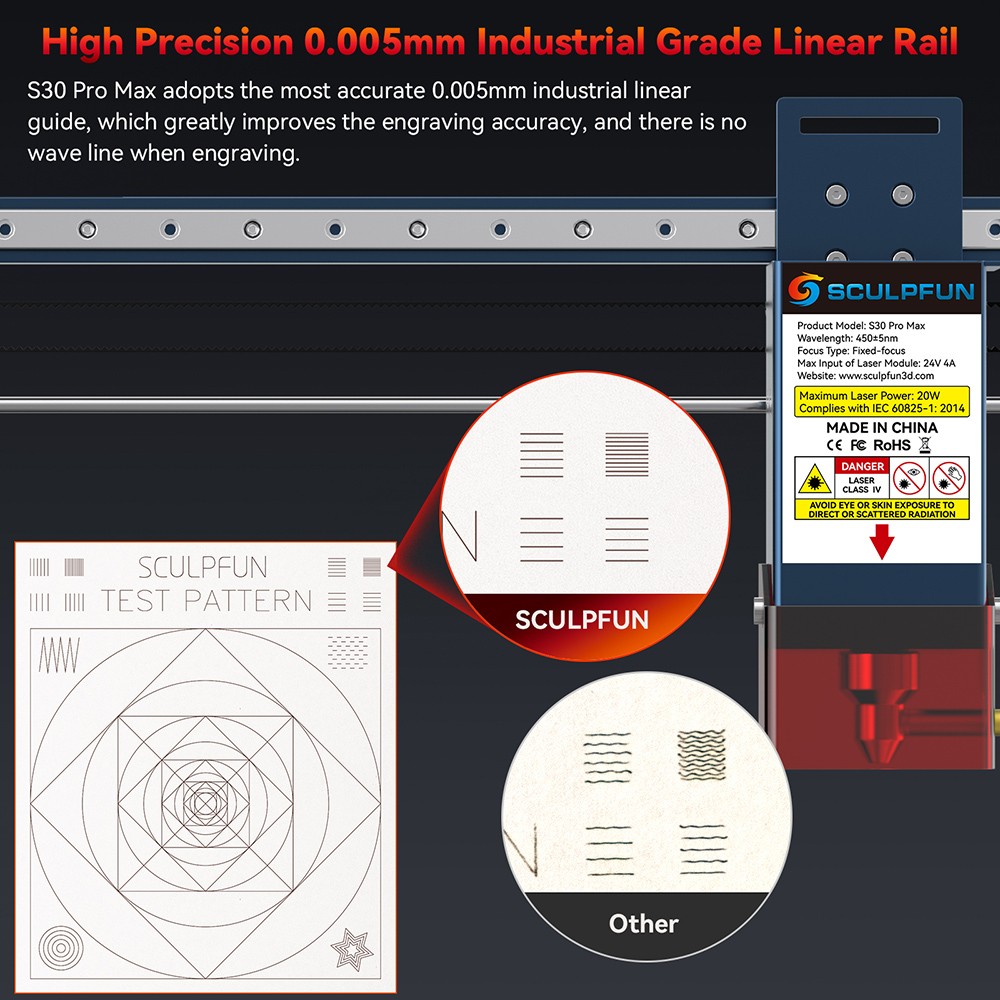 Stability and Durability
The S30 series is made of high-strength aluminum alloy, and its frame can withstand up to 50KG of weight without damage, making it very durable. The frame can be used for a long time and maintain high precision. When the machine needs to be upgraded, you only need to upgrade the laser head. High stability is guaranteed.
It can be said that the S30 series has the best cutting performance so far, and its wood engravings appear to be on the next level compared to the rest of the engravers.