GameSir, who devote themselves to creating and exploring excellent gaming experiences with their peripherals, has designed a new product for Xbox mobile gaming controller.
Enjoy mobile games to the fullest with GameSir X2 Pro — an Xbox-quality mobile gaming controller. Specially designed for Xbox cloud gaming on Android smartphones, X2 Pro sports Hall Effect analog triggers, Kailh microswitch bumpers, Alps 3D joysticks, 2 mappable back buttons and textured rubber grips. Take AAA into portable gaming. X2 Pro perfects your mobile gaming experience beyond a console by making it happen anywhere, anytime, to anyone.
Play marvelous PC and console games from the cloud
Support nearly all popular cloud gaming services such as Xbox Cloud Gaming (Beta) with Xbox Game Pass Ultimate, Stadia, NVIDIA GeForce Now and Amazon Luna.
Remote Play your Xbox and PC anywhere
Play remotely your Xbox and PC with X2 Pro while on your desired spot in the room or away from home. Support nearly all popular remote streaming such as Xbox Remote Play, Steam Link, Rainway and Moonlight.
Play any controller-supported Android games
Plug your phone into X2 Pro and jump right in any controller-supported games from Diablo Immortal to Fortnite, without having to suffering through clunky touchscreen controls.
Direct Type-C connection Negligible input latency
By connecting to your phone through the direct Type-C port, X2 Pro ensures negligible input latency without wireless signal delay.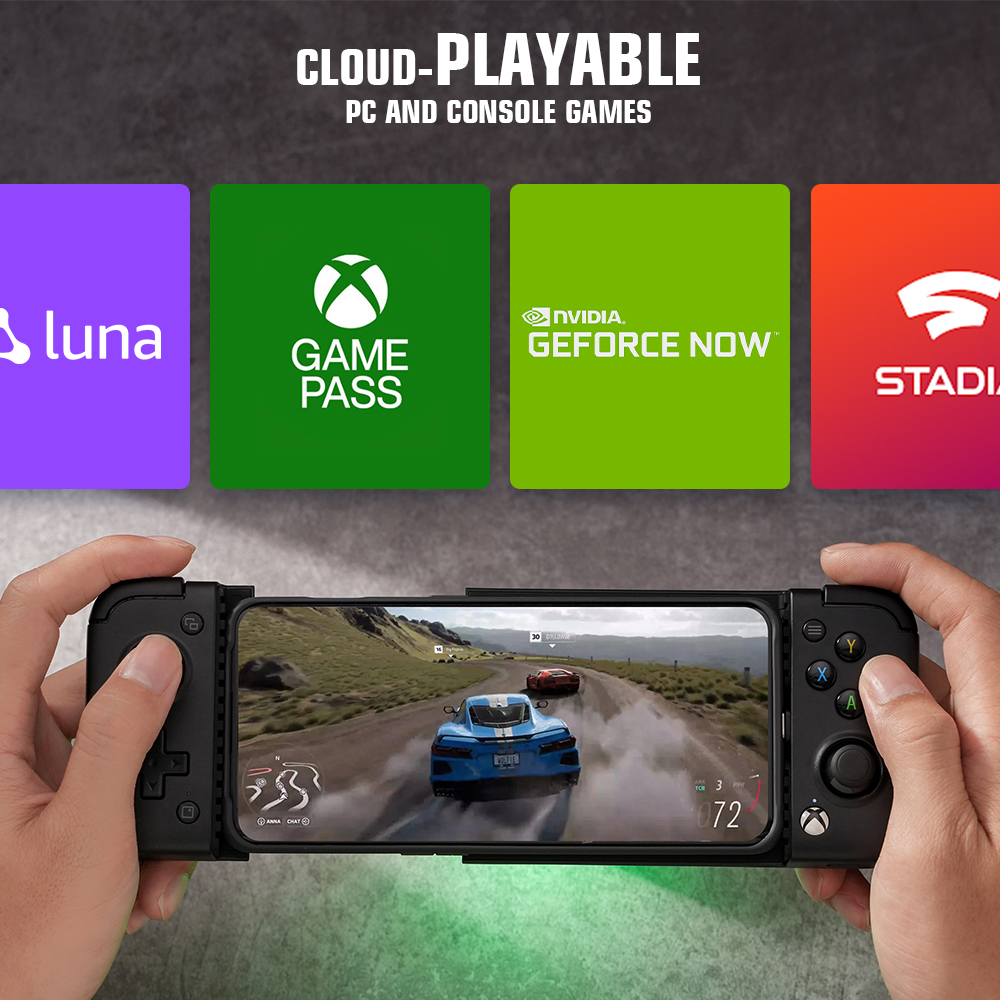 Match your playstyle
X2 Pro offers customization options from interchangeable ABXY buttons to joystick caps. Therefore, different gamers can tailor it to their own playstyle in different games and play at their best.
Here is a video that shows a comprehensive description of GameSir X2 Pro-Xbox:
Launch Sale on Geekbuying
Geekbuying has developed a deep partnership with GameSir for almost 6 years, and a good many of hot selling GameSir products such as GameSir X2 Type-C, GameSir G4 Pro, GameSir T4 Pro have been uploaded on Geekbuying.com. The latest GameSir X2 Pro-Xbox will be synchronized to Geekbuying.com on September 1st for sale. There're black and white 2 colors options with the price of $79.99.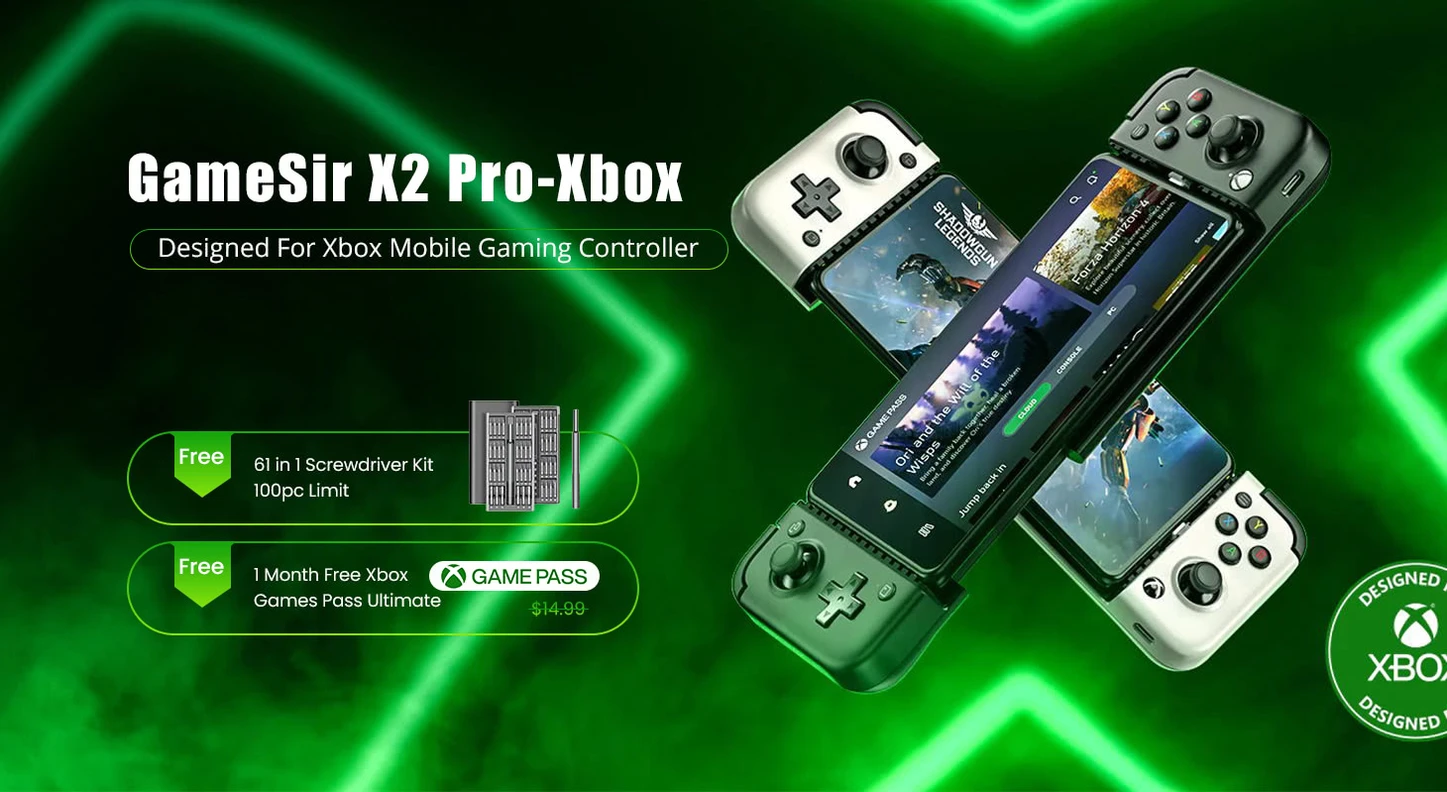 From September 1st to 12th, there are the following launch promotions on Geekbuying.com:
Buy from the Germany warehouse, and you can enjoy an 8% Off discount and get 1 Month Free XBOX Game Pass Ultimate + 1 Free 63 in 1 Screwdriver Set with the CODE of GAMESIRX2PRO.
Buy from the Chinese warehouse, and you can enjoy a 10% Off discount and get 1 Month Free XBOX Game Pass Ultimate with the CODE of GAMEX2PRO10.
Now, buy GameSir X2 Pro-Xbox and enjoy at least 8%-10% off and 1 Month Free XBOX Game Pass Ultimate on Geekbuying.com!