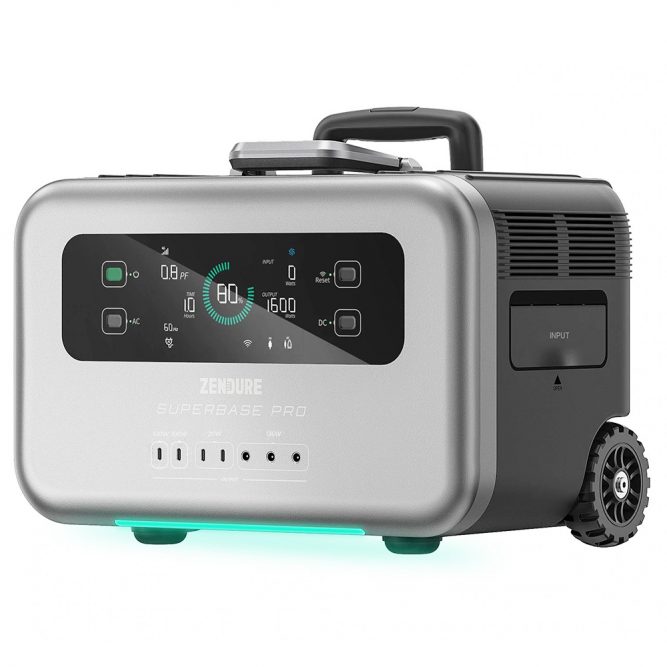 There are various reasons to buy a portable power station, whether you're camping, living off-grid, or just for emergencies. Yet with the number of options on the market rapidly increasing, how do you decide which one is right for you? Considering specifications, performance, reliability, portability, and added features, the ZENDURE SuperBase Pro 2000 power station is absolutely the best choice.
As the fastest recharge loT power station, ZENDURE SuperBase Pro 2000 features 2,096Wh of energy storage, 2,000W pure sine wave AC output, 3,000W start-up capability, 14 output ports, and dual MPPT 2400W max fast charge. It can be charged up to 80% in just one hour.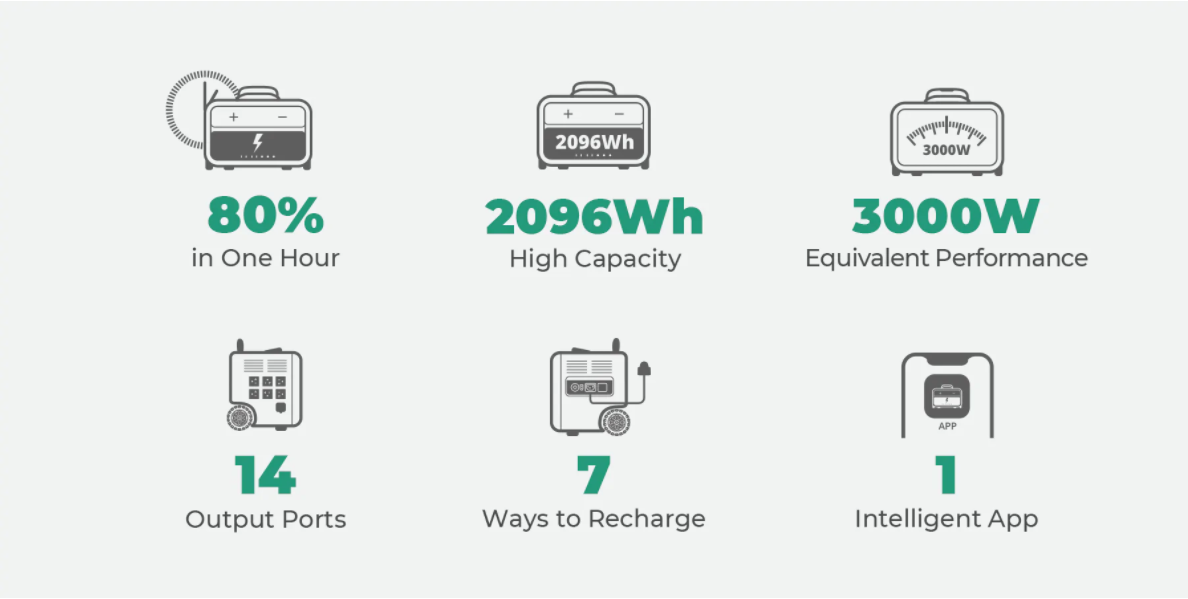 Fastest Recharging Speed
SuperBase Pro 2000 can be charged through its AC port – either from the grid or from solar panels – at up to 1,800W, so you can charge it to 80% in just one hour, with a full charge in only two hours. If you use AC power from the grid and DC power from solar at the same time, you can charge it even faster, up to 2,400W.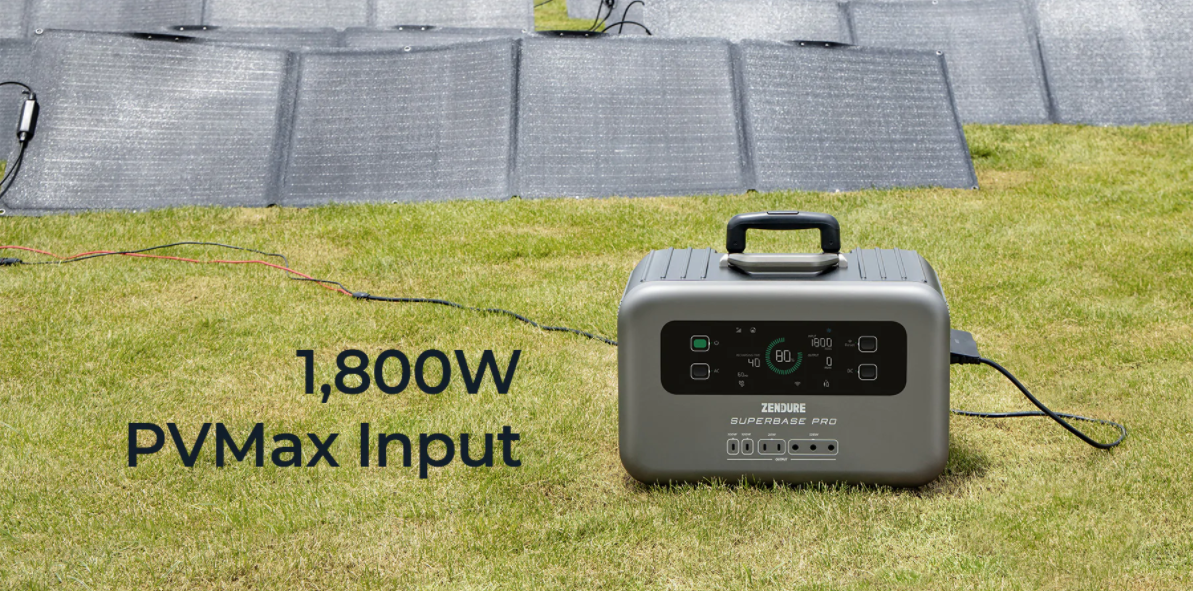 Strong Output Power
SuperBase Pro is safe to use indoors because it doesn't produce dangerous fumes that are present in traditional generator exhaust. SuperBase Pro 2000 has 14 output ports to handle a wide range of home appliances. There are six AC output ports (4 in the EU model), two 100W USB-C PD outputs, two 20W USB-C PD outputs, three 13.6V DC outputs, and a 12V "cigarette lighter" port. Zendure's power station is designed to handle just about any situation.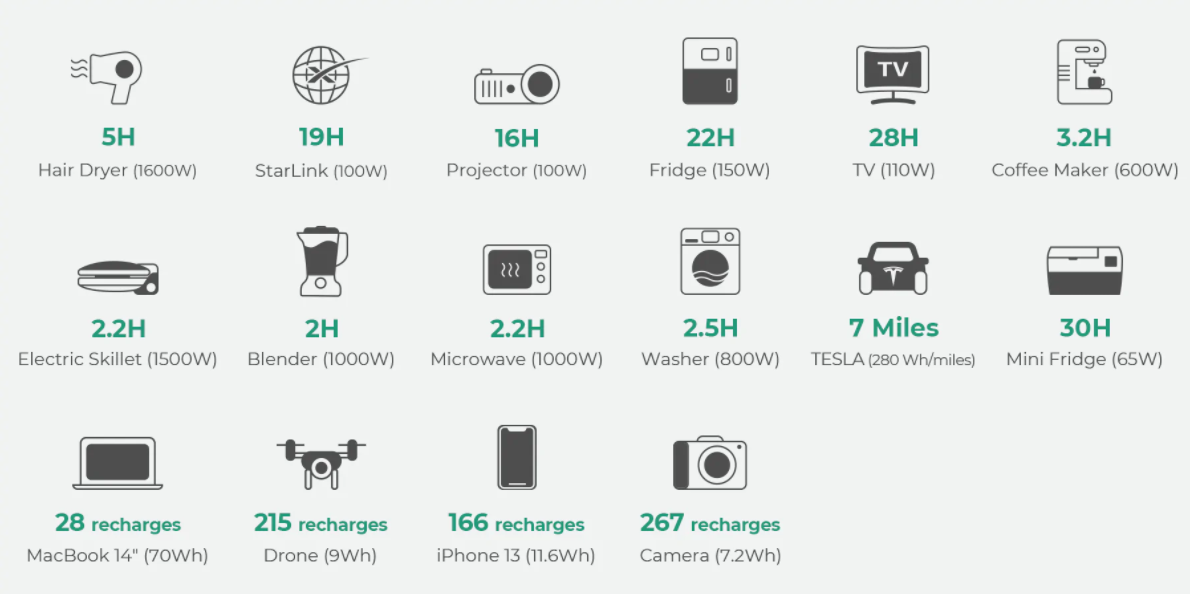 Various Scene Applications
Designed with an extendable handle and large industrial-grade wheels, the SuperBase Pro 2000 rolls like a suitcase. So it can be carried easily whenever you need it.
When you need power in an emergency, such as a storm, Zendure's SuperBase Pro 2000 is an excellent choice. Unlike a gas generator, it doesn't have a pull start, so it's easy to operate. With a capacity of 2,096Wh, it can power lights, cookware, and life-sustaining medical devices, and charge phones and laptops for days.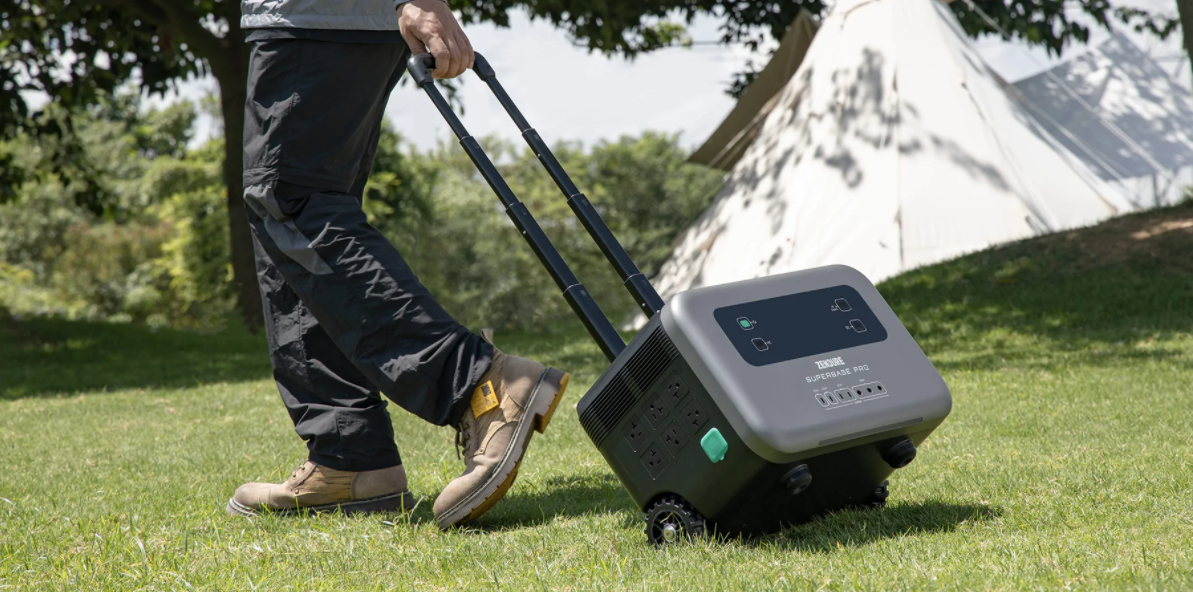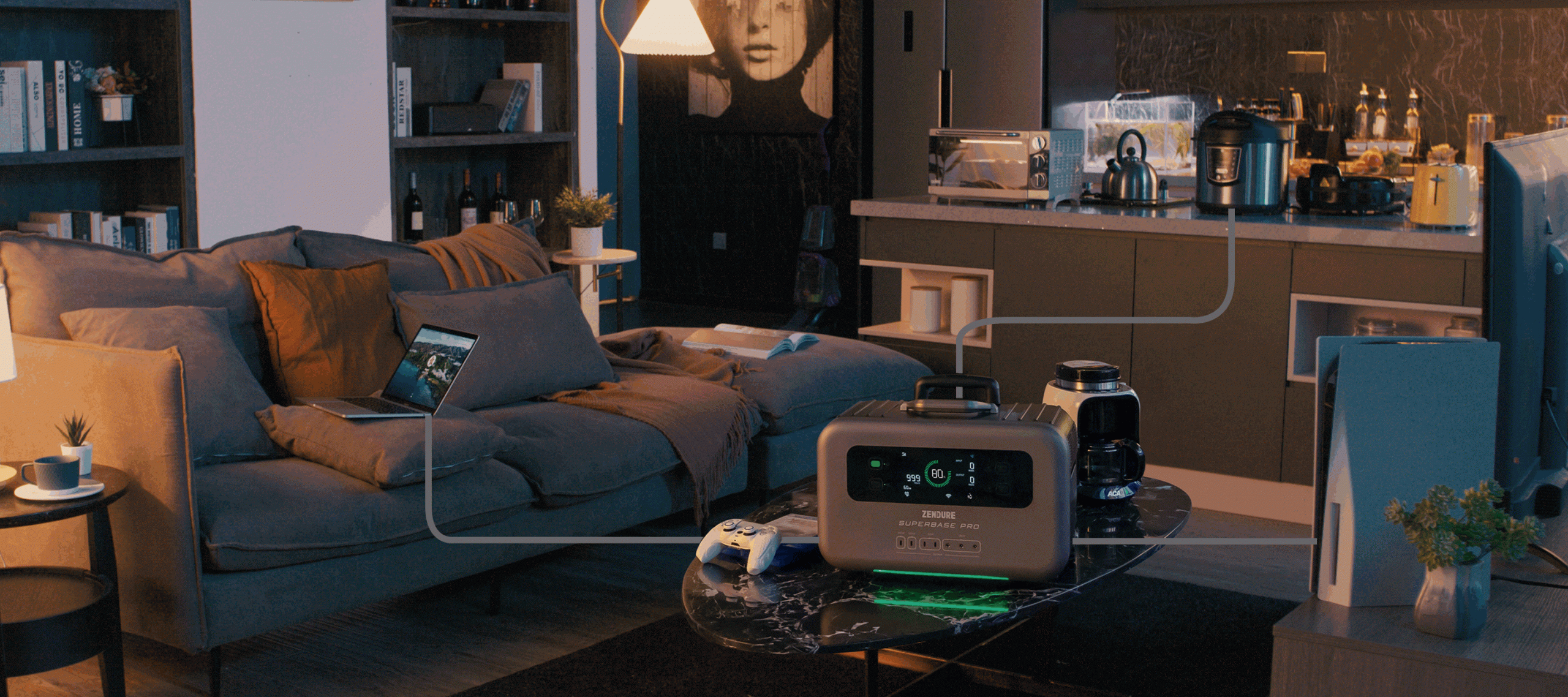 For computers, even a brief power outage can result in data loss and possibly reset servers or security systems. In household appliances, the power failure of the fish tank will affect the survival of the fish. Thanks to the offline UPS (Uninterruptible Power Supply) capability, when a power outage occurs, the SuperBase Pro can switch to battery power within milliseconds, meaning that many sensitive devices won't even notice the grid interruption.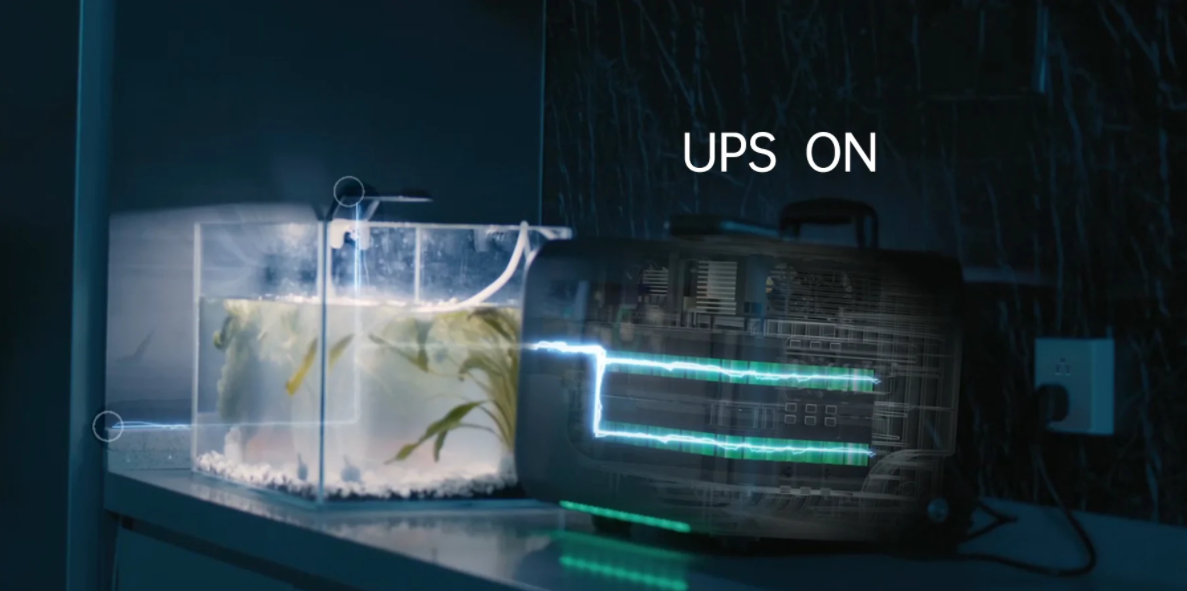 If you are a woodworking DIY enthusiast and you must take your project outside. SuperBase Pro 2000 is your savior when there is no external socket. Such a power station can take the outlet wherever you need it. It has a nominal output power of 2,000W, and can power devices that require up to 3,000W thanks to its patented AmpUp technology, making it powerful enough for most home projects.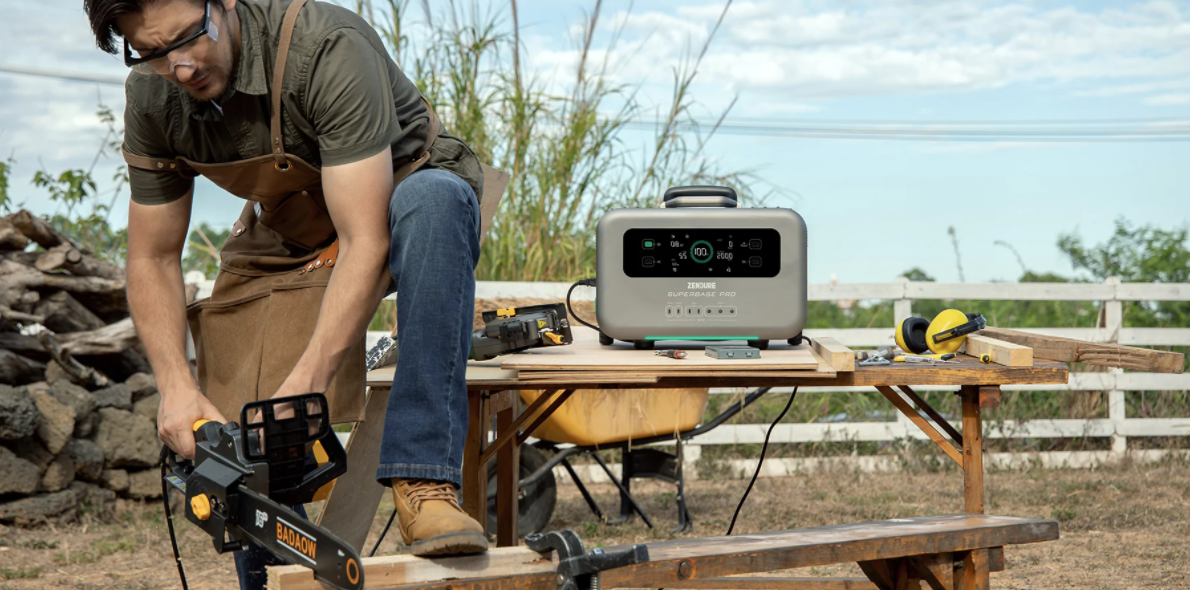 When you want to go camping outdoors, or want to have a party at the beach, park, etc., the SuperBase Pro 2000 with super output ports and 2,096Wh of energy storage can fully meet your needs. This way, your camping or party planning is sure to go perfectly.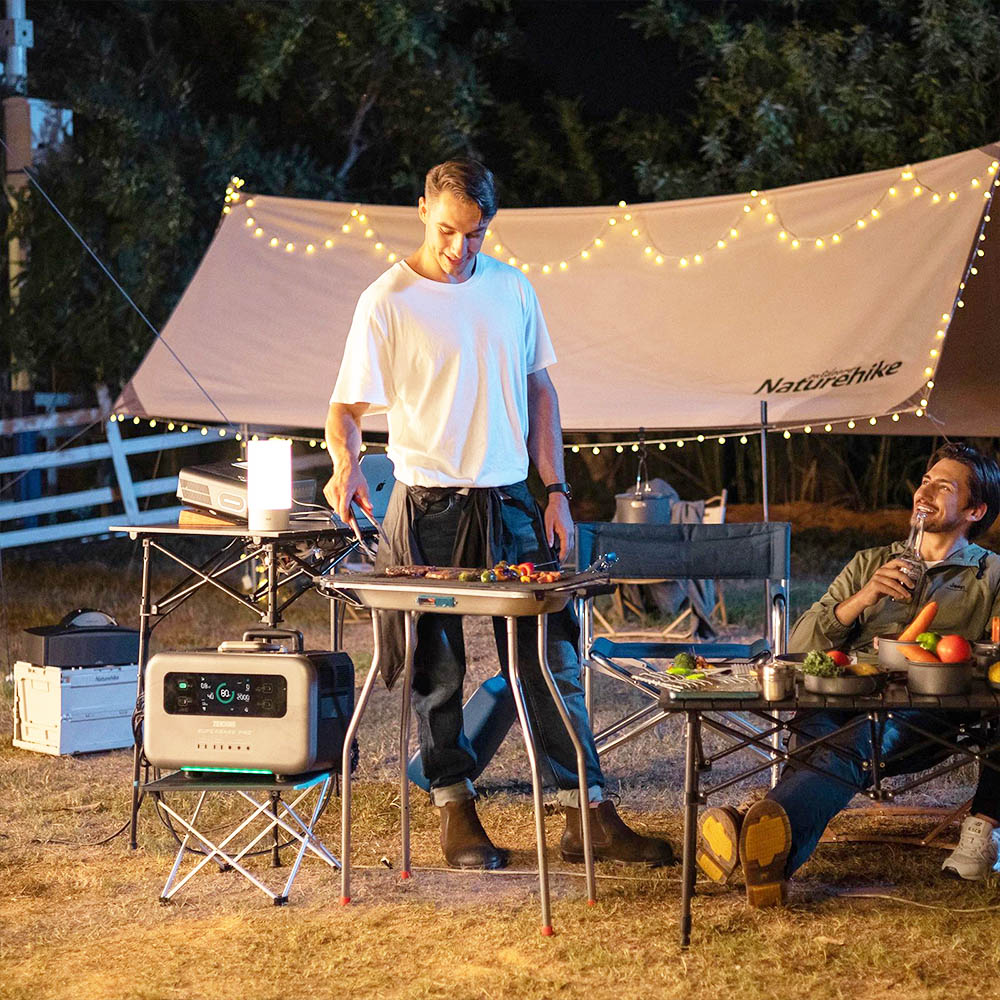 Conclusion
ZENDURE SuperBase Pro 2000 holds a lot of energy while still being easy to move around, charges up quickly, can power heavy-duty appliances, features a variety of output ports, works perfectly with solar systems, and has a lot of extra features. Thus, SuperBase Pro 2000 deserves your choice.