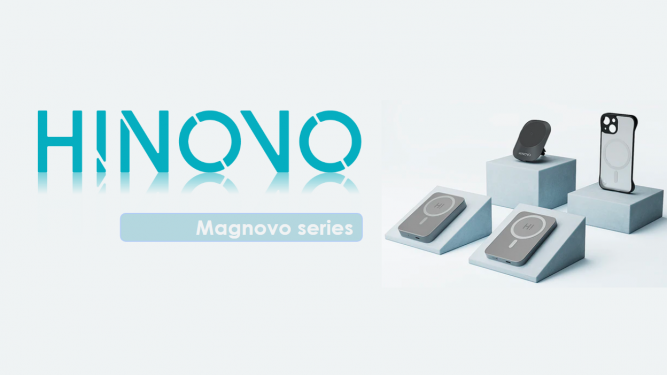 Who is HINOVO?
Founded in 2022, HINOVO is a 3C electronic products brand, and also the joint brand of YINUO and LOOWOKO. It is a new but promising brand that people can trust. HINOVO adheres to the concept of technology to improve people's lives, close cooperation with the industry's suppliers, and provide customers with high performance, excellent cost value, and minimal appearance of practical products. Their core team members are from Huawei, Anker, Geekbuy, and Loowoko.

HINOVO Magnovo Advantages
Magnovo is HINOVO's first series of mobile tech accessories developed in partnership with LOOWOKO—one of the biggest manufacturers of wireless chargers, power banks, USB flash drives, and chargers in China. LOOWOKO combines the latest technologies with over a decade of hardware expertise to design and build solid, reliable consumer electronics and mobile tech accessories.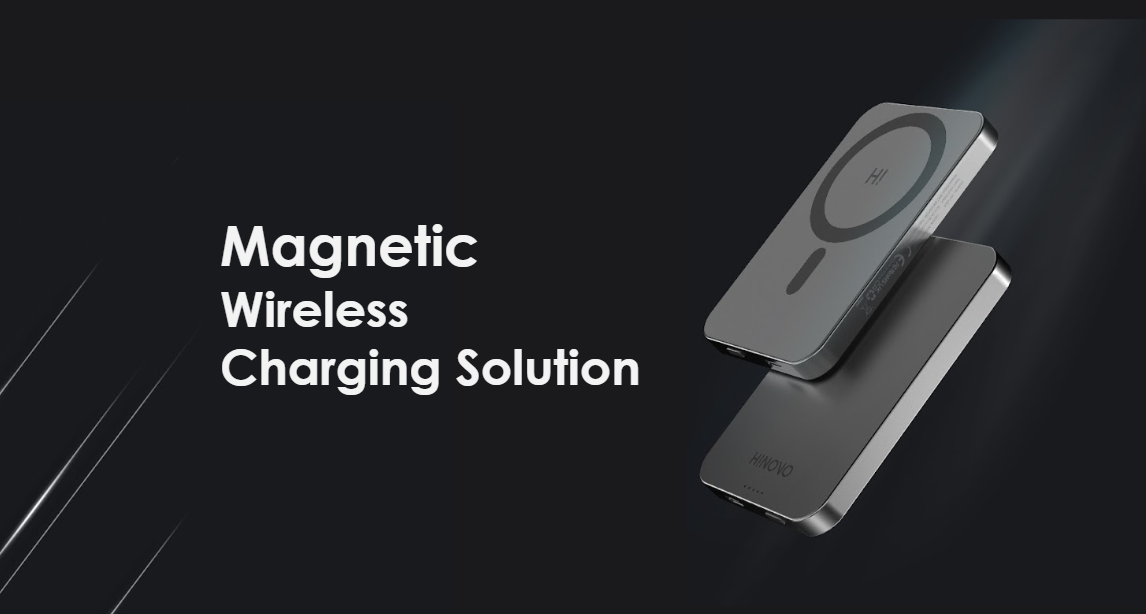 The products leverage magnetic wireless charging technology that provides a super convenient way to charge devices. Thanks to the magnetic ring, which is placed around the internal charging coil, the mobile accessories automatically attach to the back of the phone and keep it securely in place.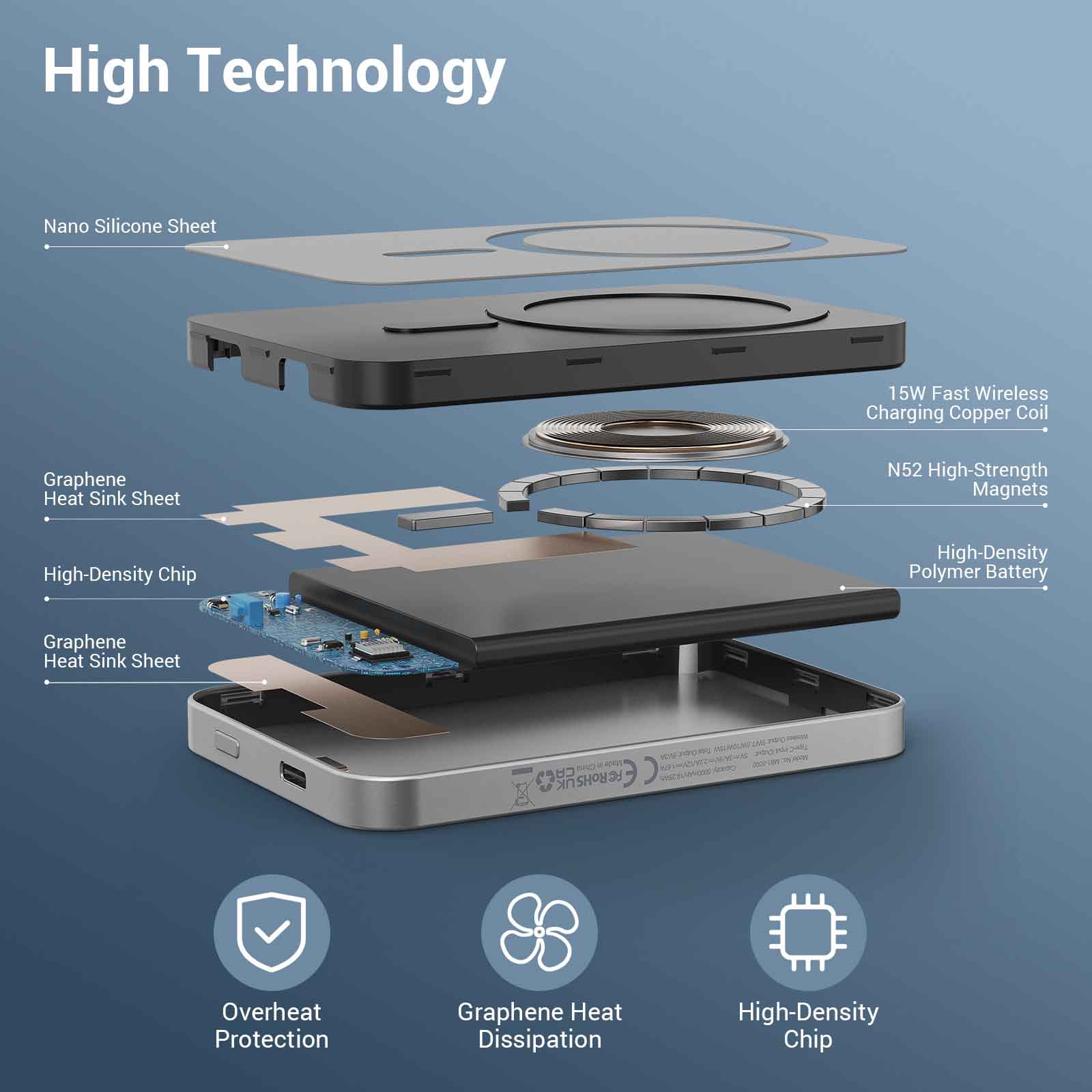 MB1-10000 and MB1-5000 are the latest Magnetic Wireless Power Banks, which feature large battery capacity, slim and portable metal body, graphene heat sink, and 1.5 times longer battery life. Besides, it provides simultaneous wireless and wired charging functions. And it's featured with a 20W power delivery port, as well as a magnetic wireless charging functionality offering 5W/7.5W/10W/15W. In other words, you don't need to wait until the power bank is fully charged to be able to simultaneously charge your phone.
Up to 25% Discount for HINOVO Products
The HINOVO brand US warehouse event will be launched on August 30th. To give a better buying experience for everyone, we will increase the discount on HINOVO products to 25% from August 30th, 2022 to September 6th, 2022.
https://promotion.geekbuying.com/promotion/hinovo_magnetic_wireless_power_bank_sale
From only $29.99 for HINOVO Magnetic Wireless Power Bank with the coupon: HINOVO
(The coupon is valid from August 30th, 2022 to September 6th, 2022)
https://www.geekbuying.com/item/HINOVO-MB1-10000-10000mAh-Magnetic-Wireless-Power-Bank-515943.html
https://www.geekbuying.com/item/HINOVO-MB1-5000-5000mAh-Magnetic-Wireless-Power-Bank-515942.html
Come and take them home!