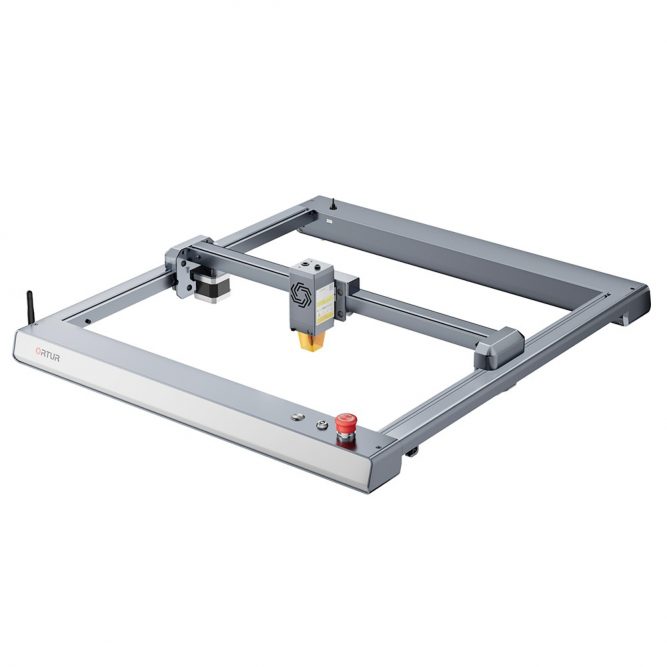 As we all know, cutting and engraving machines are more used by professionals due to the safety and complexity of operations. ORTUR, which focuses on user experience, launched the latest laser engraving machine, Laser Master 3, last month, which is specially designed for ordinary users and provides faster speed, smarter operation, and a safer environment for engraving and cutting needs.
Passionate and creative Ortur engineers have worked tirelessly to develop our latest generation laser engraving and cutting machine, the Laser Master 3, to a new level. It is equipped with an ultra-high speed engraving speed of 20,000mm/min, a unique iPad control function, 7 security protections, an easy-to-use Laser Explorer App, 11th generation OLM-ESP-PRO-V2.4 motherboard, and Ortur's V2. 0 series smart laser firmware.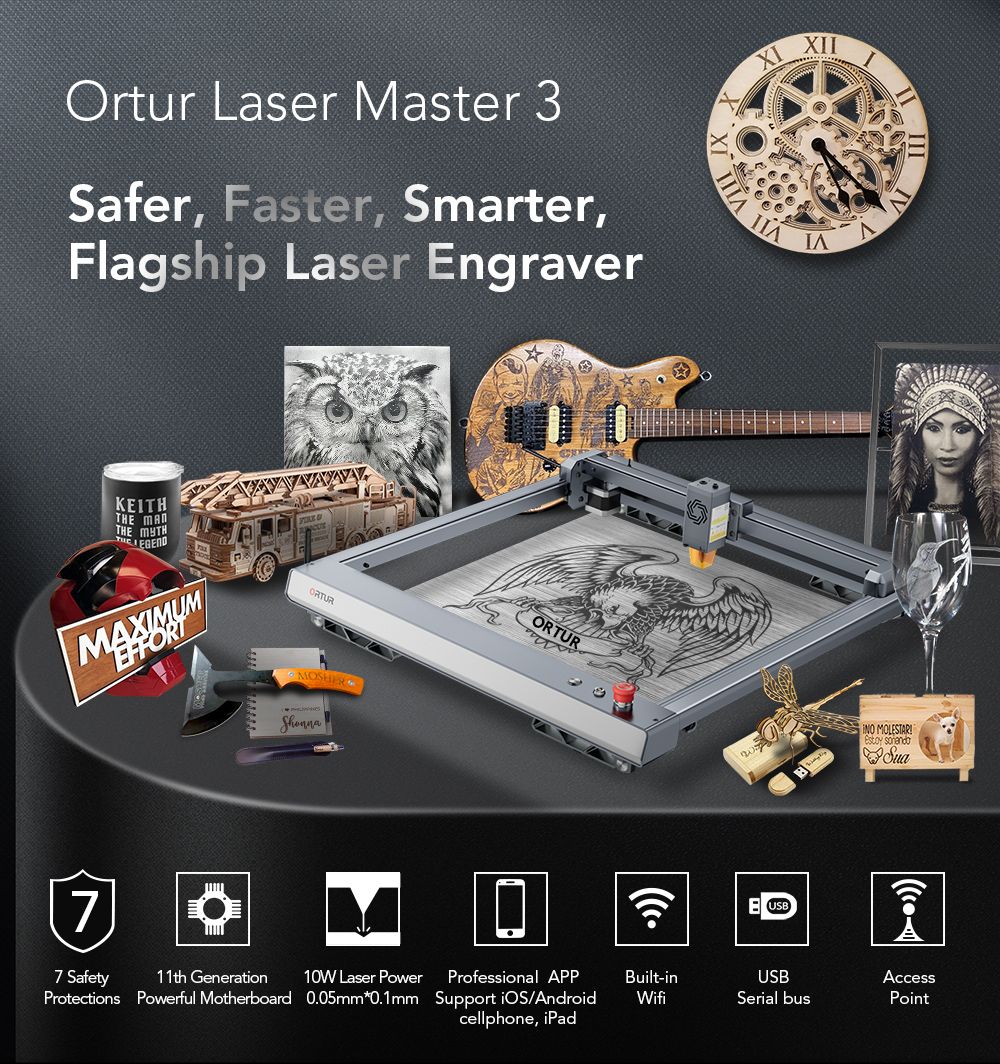 Is the Engraving Speed of 20,000mm/min Real?
The upgraded Laser Master 3 optimizes the G code segment encoding, breaking the G code segment encoding limit of 6000mm/min, and increasing the speed of laser engraving to 20,000mm/min, which is unique in the market.
How is such a high engraving speed achieved? First, Laser Master 3 adopts a low center of gravity mechanical structure, the body will not shake when moving quickly; second, the LU2-10A 10W laser module, only 235 grams, is both high power and lightweight; third, the high-torque motor and TMC2209 motor driver IC provide surging power for movement. Compared with other 6000mm/min engraving machines, Laser Master 3 only takes about 10 minutes to engrave a black and white image of about 10cm x 10cm at a speed of 20,000mm/min.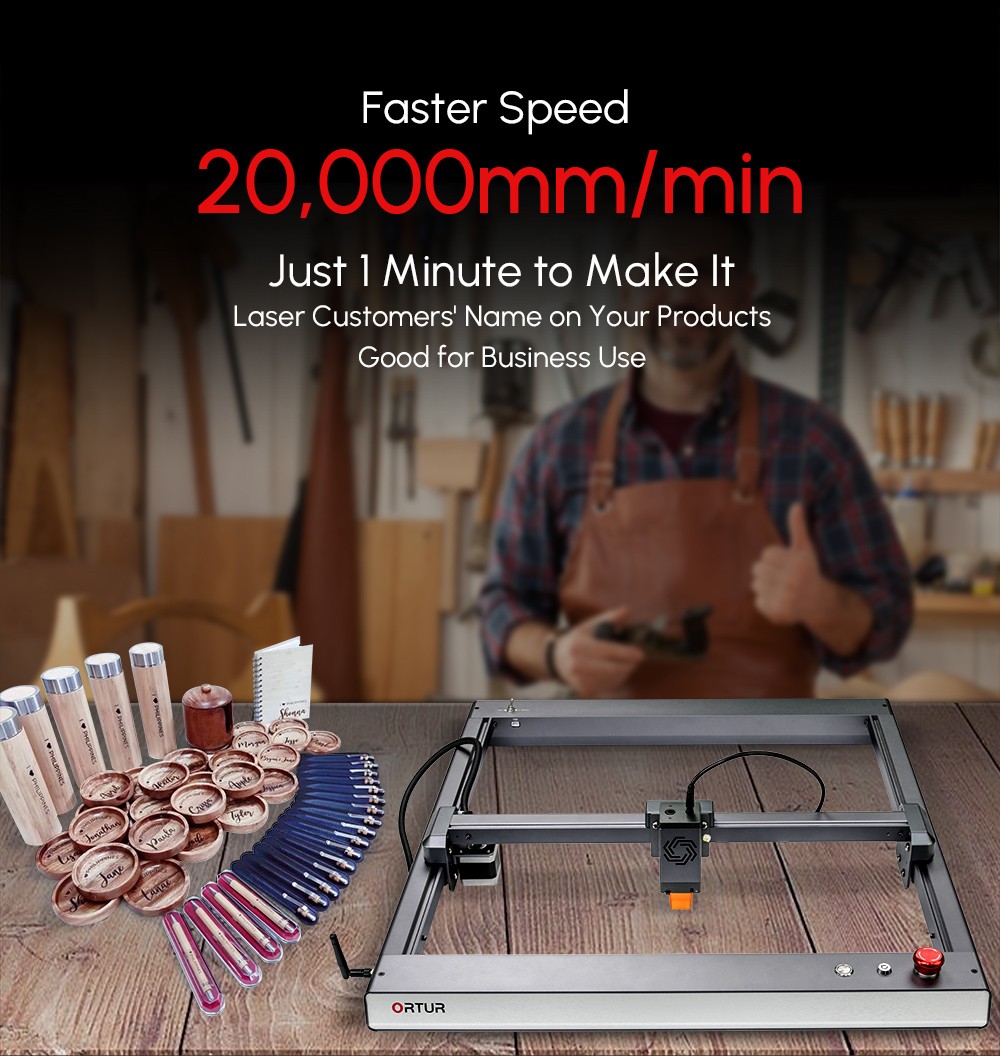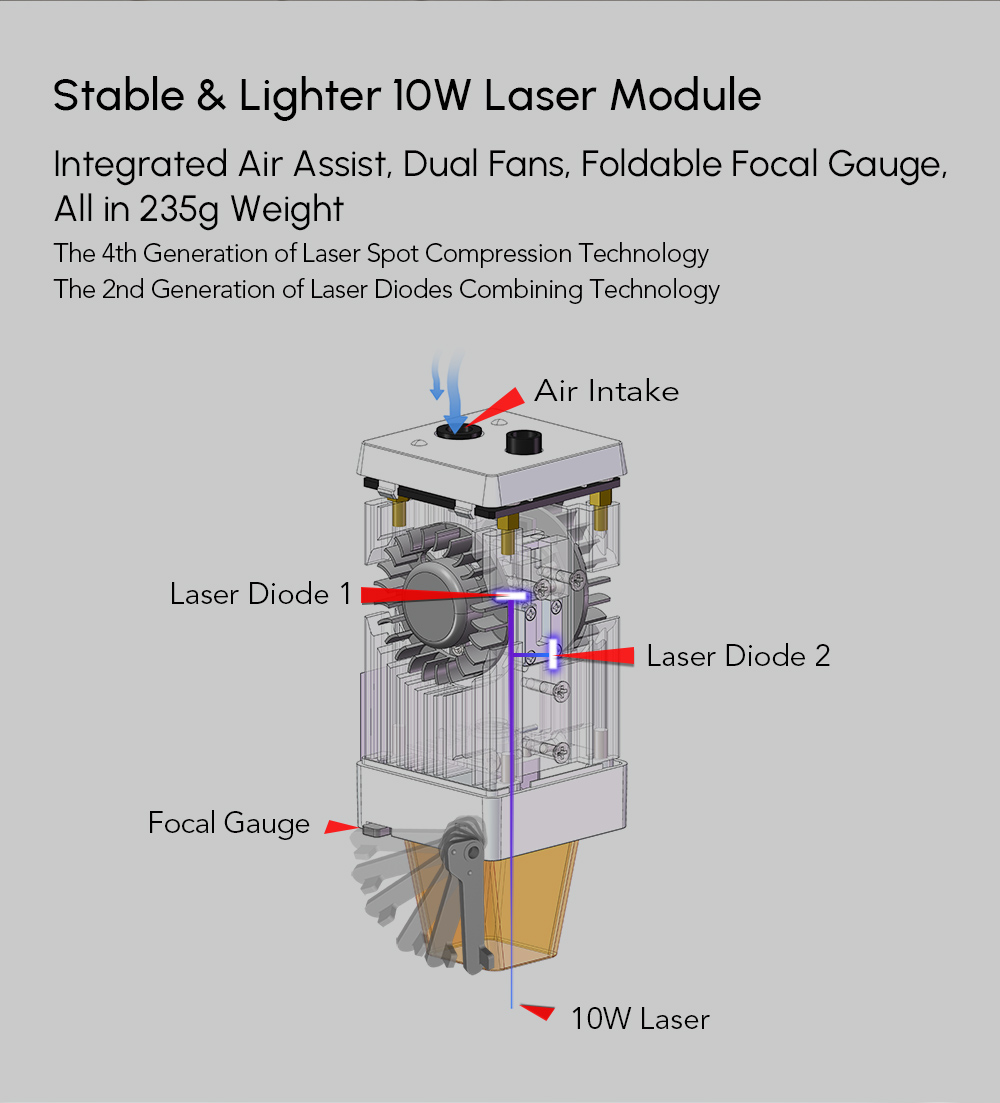 How to Reflect Intelligence and Ease of Use?
The so-called intelligence is to solve the problem of product usability, allowing users to experience simple operations without spending a lot of time learning how to use the machine. For the operation side, Laser Master 3 has a professional Laser Explorer APP with a variety of powerful functions.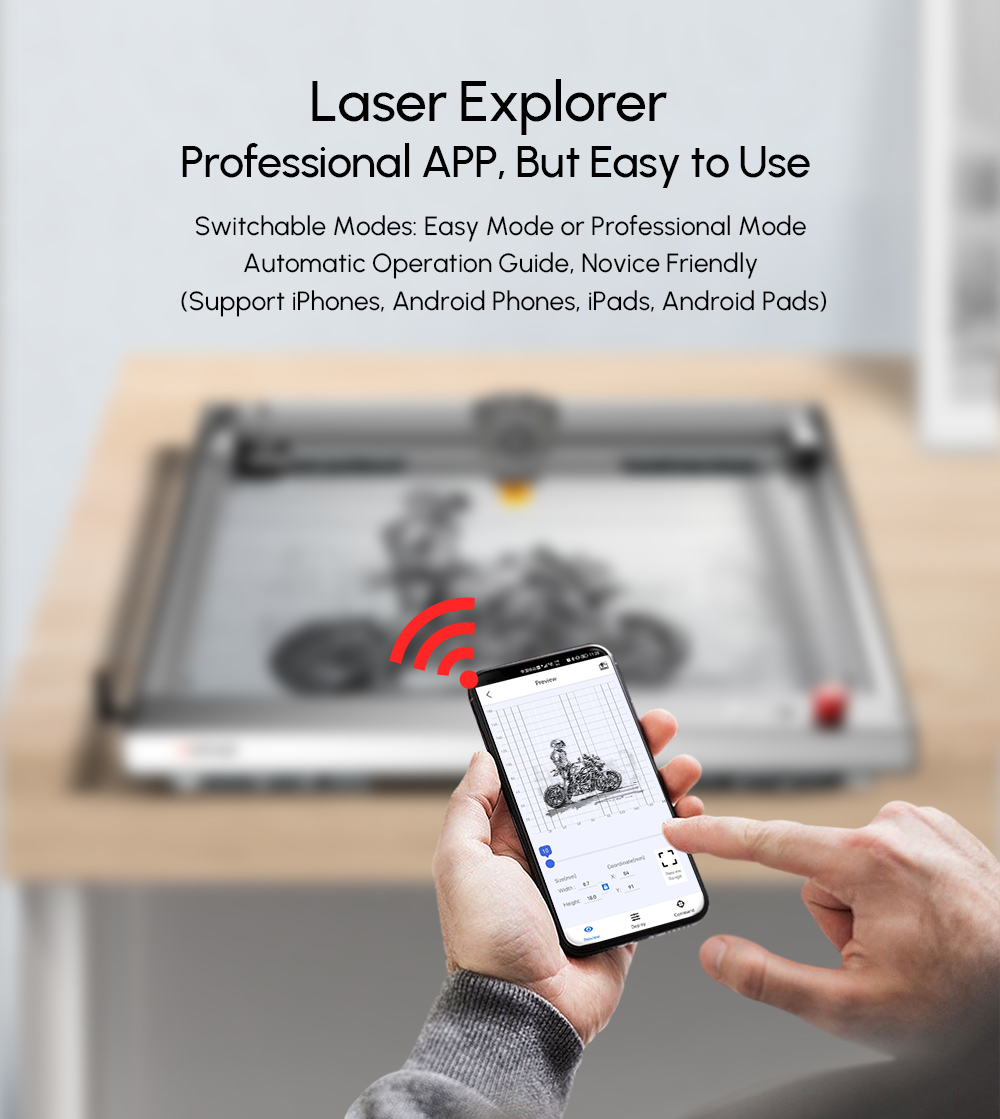 For the machine side, Laser Master 3 uses the 11th generation OLM-ESP-PRO-V2.4 motherboard, which has powerful computing power ability, supports no limit switch function, two-way communication, and 5 kinds of link methods (USB cable, TF card and WiFi, USB and AP hotspot).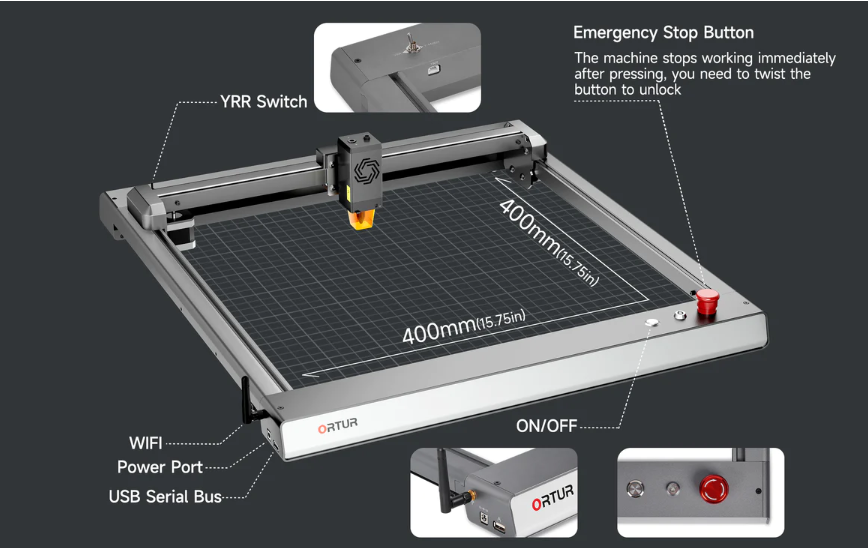 In addition, it also has Ortur's V2.0 series firmware, which supports a new generation of laser engraving protocol standards, original image direct engraving, WebUI, multiple languages, integrated system detection mode, and built-in command instructions in the command terminal.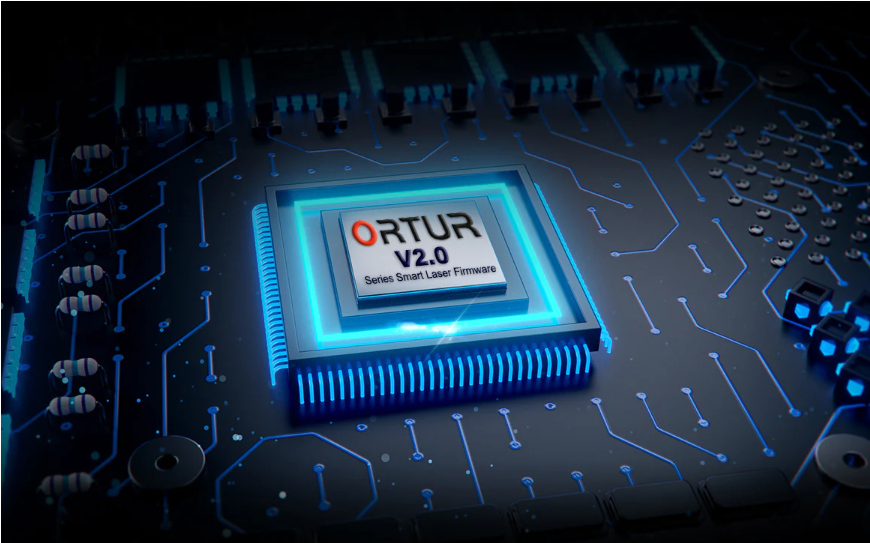 What Safety Features are Required for a Safe Laser Engraving Machine?
The safety function is the bottom line of whether a laser engraving machine is excellent. For this reason, the upgraded Laser Master 3 has designed a variety of safety functions, such as safety lock, active position protection, sloping position protection, exposure duration detection and limitation, host computer detection, emergency stop switch, and the voltage and current safety quality control system. Such a powerful and safe cutting and engraving machine can provide you with an excellent experience.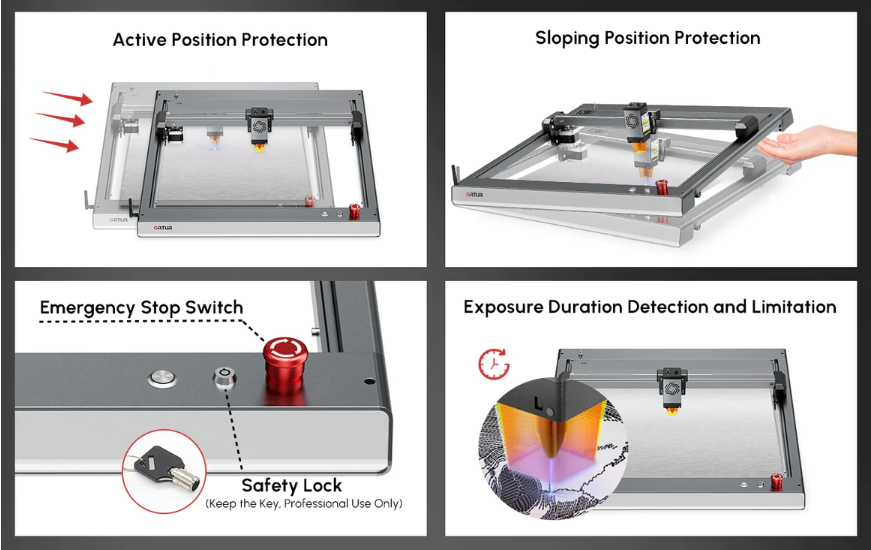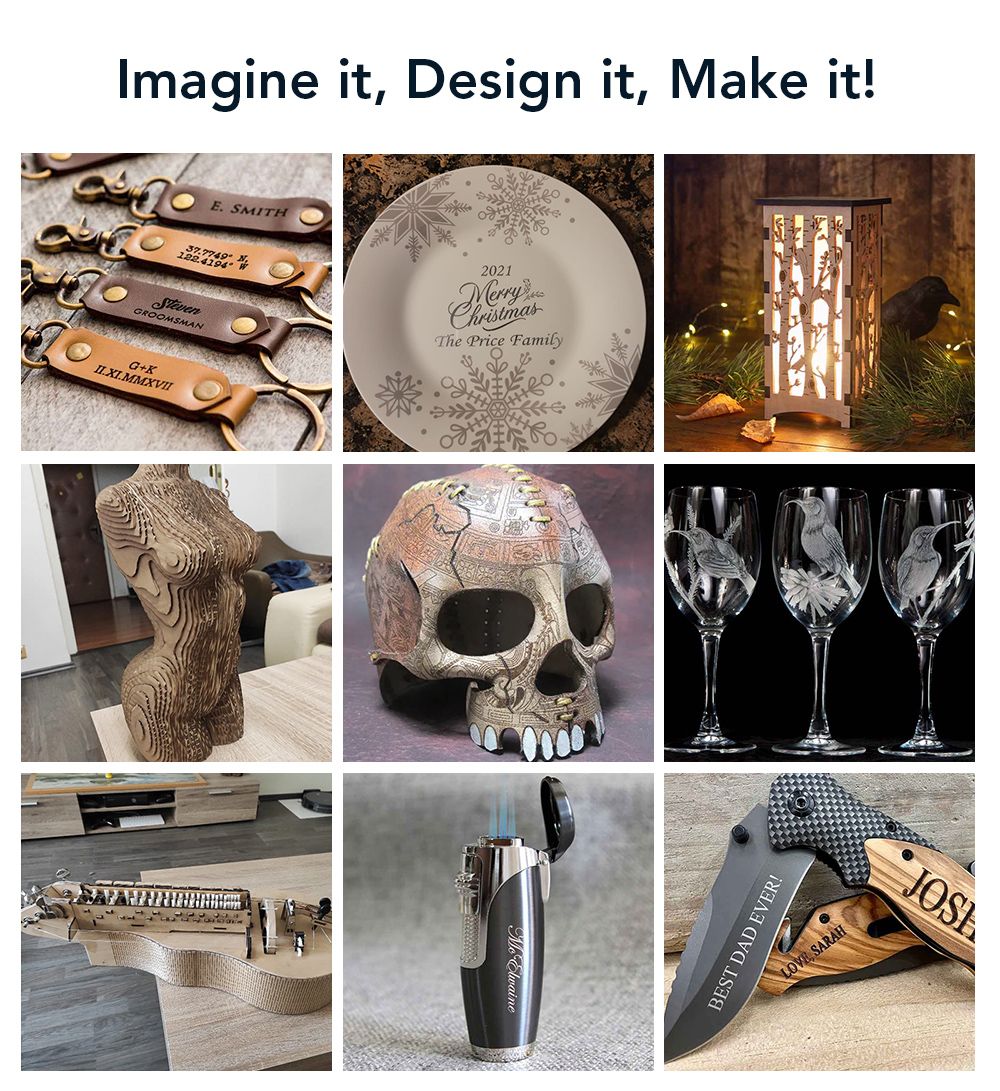 How to Maintain Precision in High-speed Engraving?
Some people will have this question: at the engraving speed of 20,000mm/min, will the accuracy be greatly reduced? Rest assured, Laser Master 3 can balance them well.
CNC-machined high-precision structural parts, high-division motor driver IC, 16-tooth synchronizing wheel, closed-loop belt, and 4th-generation light spot compression technology can help Laser Master 3 maintain precision while engraving at high speed. In engraving, it can ensure that the grayscale of the photo is highly restored, and the line drawing can be accurately portrayed. During the cutting process, it can ensure accurate cutting at the level of 0.1mm.