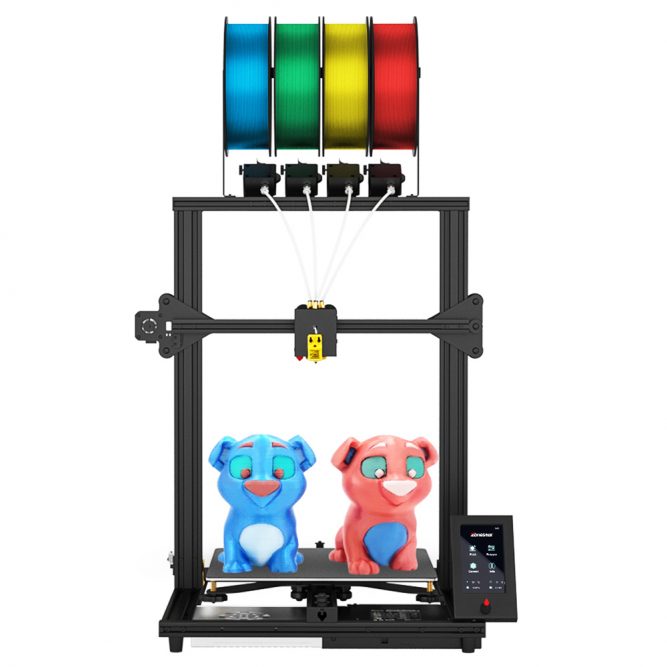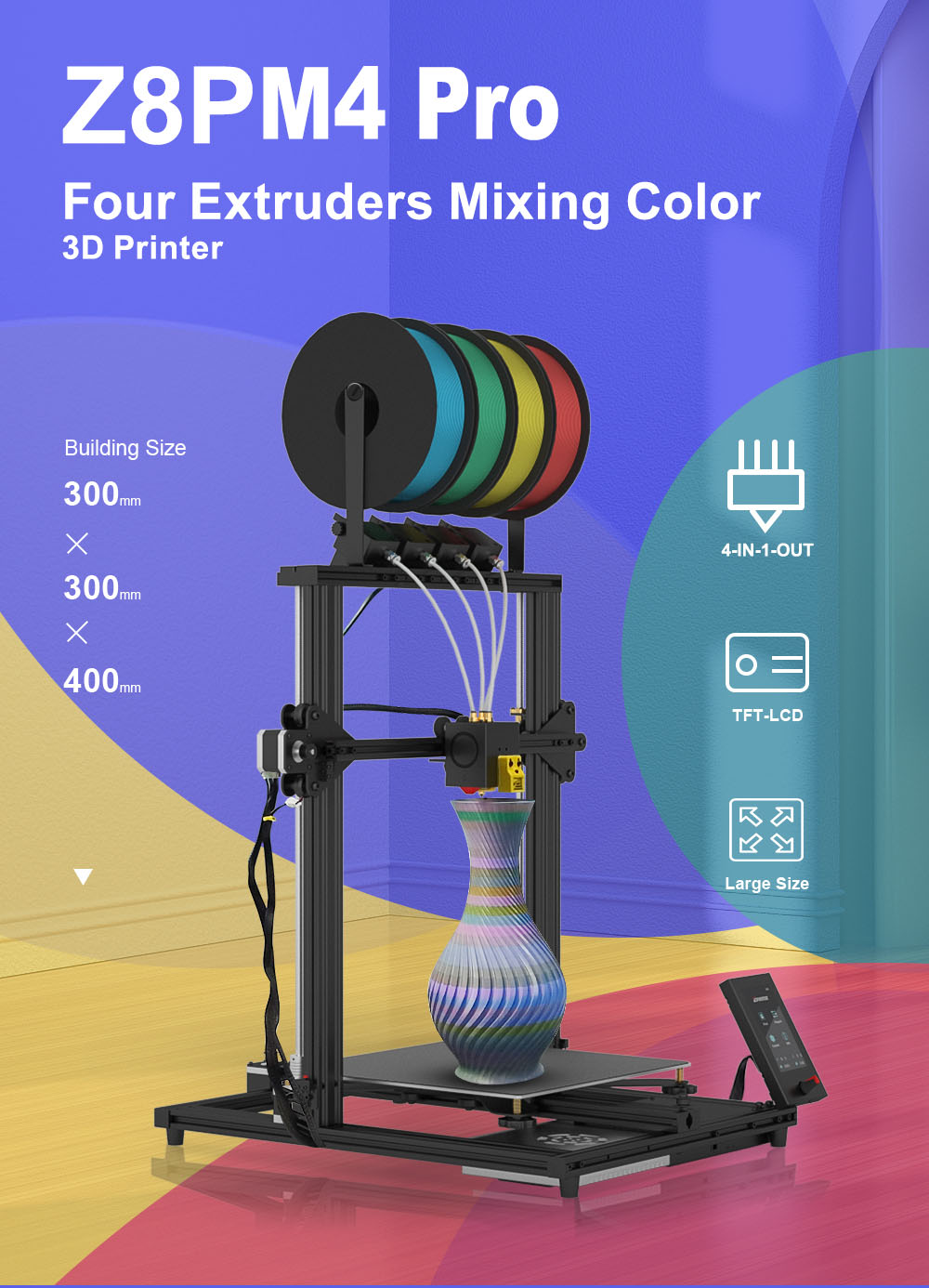 Since Zonestar began to develop and manufacture 3D printers in 2013, it has successfully launched many 3D printer products. Zonestar is committed to applying 3D printing technology to a broader range of fields and has successfully developed 3D printers for food, advertising, ceramics, and other fields.
The Zonestar Z8PM4 PRO 3D printer features a conventional automatic leveling function, a 32-bit MCU control board, WiFi control, a straightforward operation interface, and a resume printing function. While the reason why it is better than other 3D printers is that it is equipped with 4 extruders and an automatic color mixing engine, which can convert a single-color 3D model to multi-color 3D printing with one click to achieve a wider range of scene applications.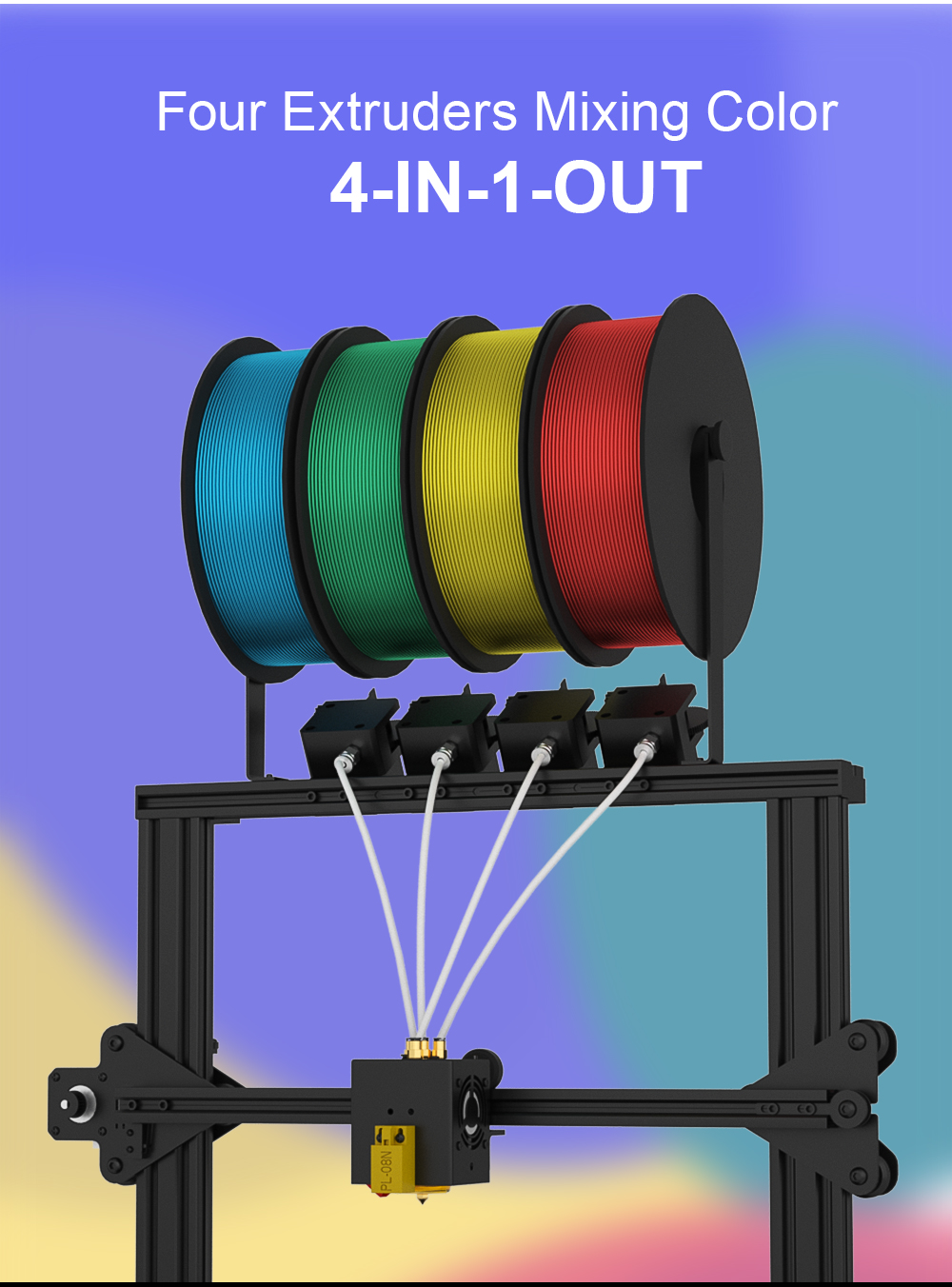 Compared with traditional monochrome 3D printers, the emergence of multi-color printing brings users a richer visual experience. The 4-in-1-out design allows the Z8PM4 PRO to print a colorful work using 4 different color materials simultaneously. Multi-color, mixed-color, and gradient effects are optional. At the same time, the stable frame structure makes printing more stable and less vibration. For artists, isn't it an excellent choice?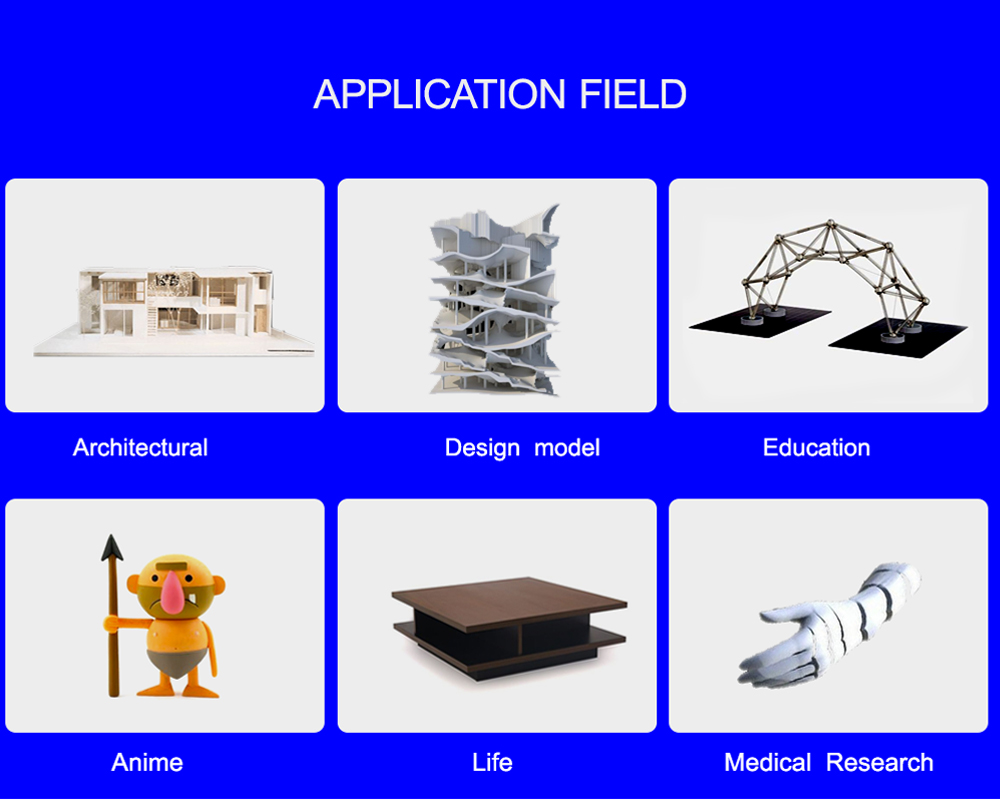 The application of medical 3D printing has been a trend in recent years. And it is understood that Zonestar has applied 3D printing technology to the improvement of orthopedic surgery technology, and has made breakthroughs in the treatment of intractable diseases. As the leader model of Zonestar, the Z8PM4 PRO 3D printer can provide very high-quality 3D printing technology services for industrial architectural design, animation toy design, medical care, education, handicrafts, food, and other fields.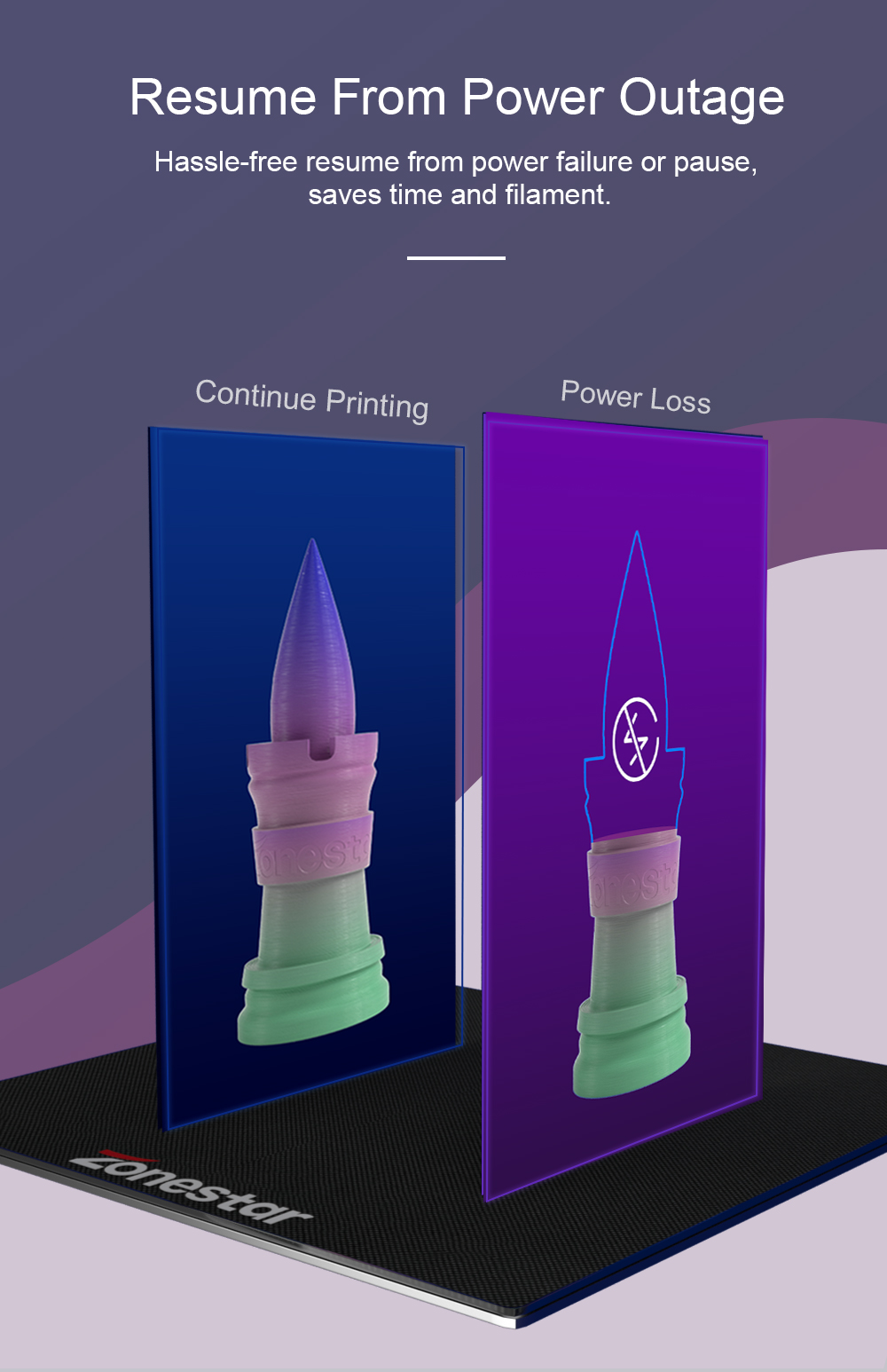 As a capable 3D printer, the Zonestar Z8PM4 PRO does well in every aspect. Its smart sensors can automatically resume printing when it stopped printing completely after a power outage or broken filament. This feature completely eliminates the hassle of repeating time-consuming print jobs due to unexpected power outages, and when printing is complete, it automatically shuts down to reduce energy consumption. Of course, the quick auto-leveling function is also a must, and the 70% pre-assembly will not take you too much time.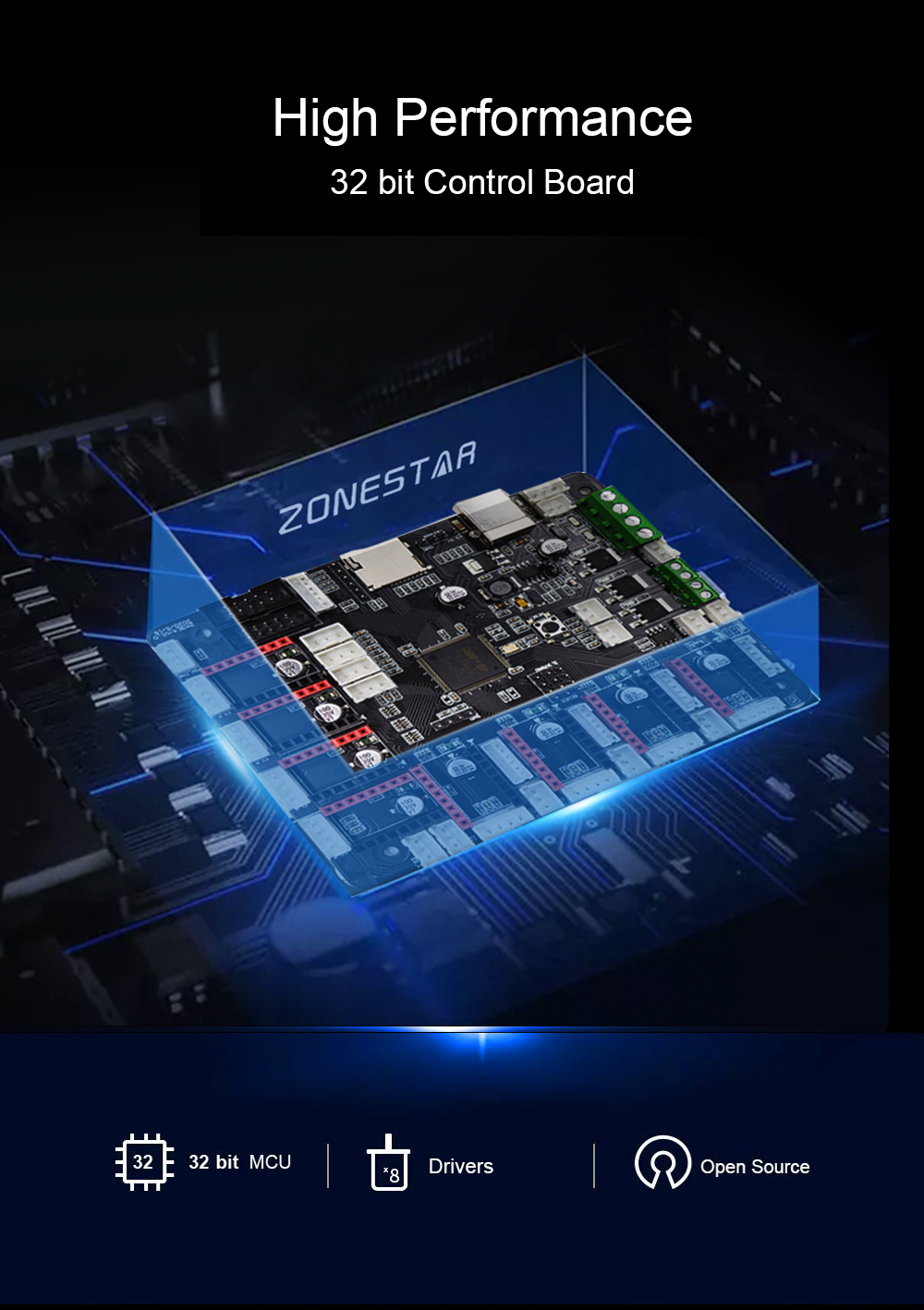 3D printer firmware open source is more and more well known to the public. In order to provide users with more space to create, the Zonestar Z8PM4 PRO 3D printer also supports this function. After open source, the source code of this 3D printer can support users to review, modify and enhance it according to their own wishes, so capable developers can follow the open source license to transform and re-develop the 3D printing system.
Conclusion
In the field of 3D printers, the Zonestar Z8PM4 PRO is famous for its multi-color printing effects, and its printing capabilities are higher than other 3D printers. Exquisite and colorful 3D printing works are always more eye-catching. If you love 3D printing and are looking for a capable 3D printer, the Zonestar Z8PM4 PRO will definitely surprise you.