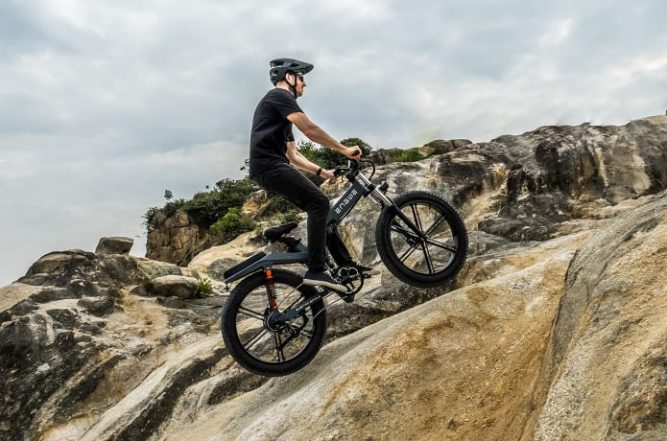 Well-known for e-bikes design and manufacture with years of experience, ENGWE has launched its newest and most powerful, X26 electric bicycle. ENGWE X26 is called a true beast by the media for its outstanding performance on power, speed, battery life, and range.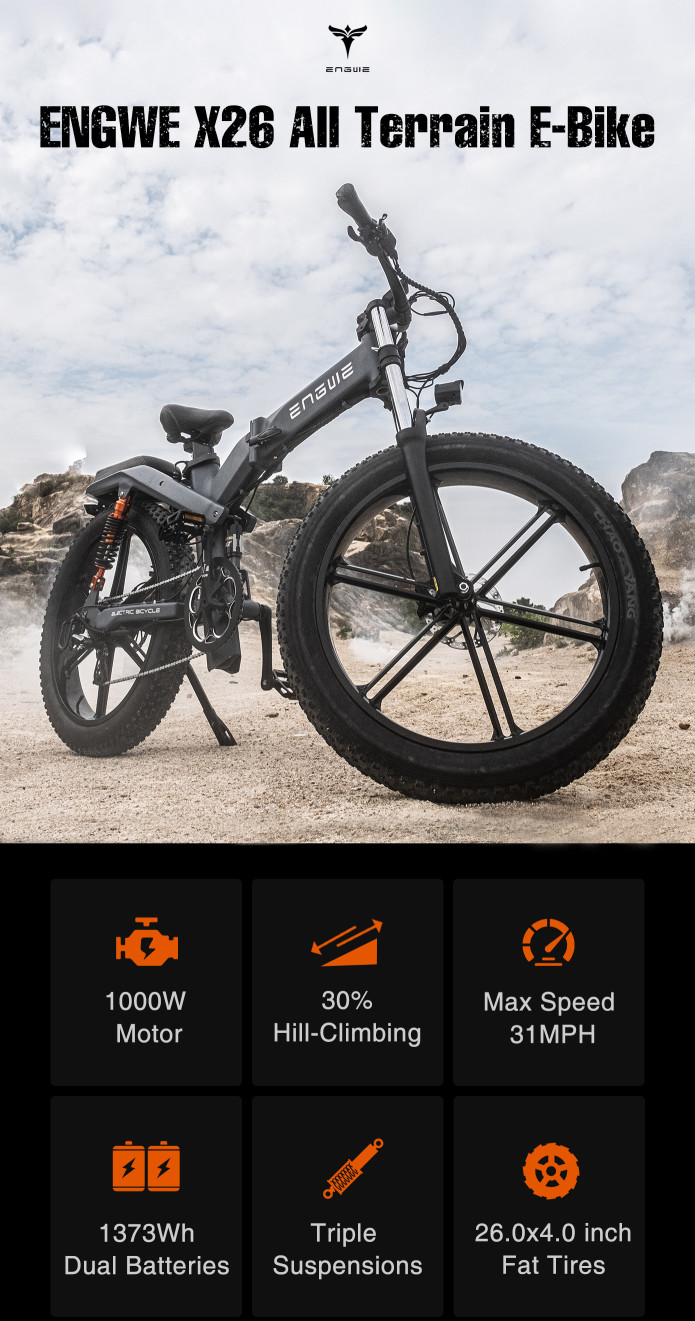 Why We Call ENGWE X26 A Beast
Motorcycle-grade fat tires with the size of 26*4.0 inch make it easy to handle all potholes, snow, or sand roads, not to mention urban roads. ENGWE X26 has upgraded a 1000W motor for more horsepower, and reliable power at 750W, which allows you to ride your bike recklessly through the mountains or mud, and feel the power of freedom. Besides, the X26 shows you quicker speed at a 31mph max, go any place in a shorter time than others.
The beast features 30% hill-climbing, and you can feel less exhausted even through steep hills or gravel slopes faster. X26 also gets upgraded gear, Shimano 8-speed gears, the latest gear cassettes of Shimano, more speeds to choose and saving energy.
Dual Batteries, Ride Longer
Unlike other electric bikes, ENGWE X26 is designed to not get you limited by the battery. A dual-battery system empowers your ride with a whopping 1373Wh of power, the range up to 62 miles or 100km. The main battery gives you a range of 48 miles, while a second swappable battery adds 14 miles more to your trip. The weekly round-trip commuting will be stress-free, and this is also a boon for cycling enthusiasts, who can cycle through the city without any scruples.
Comfort Also Matters
The 26*4.0 fat tires can conquer all terrains but also offer stability. The integrated one-piece wheels that combine the spoke and the frame was built solid and durable and pressure resistant.
ENGWE X26 boasts a triple suspension system that extends from the 150mm hydraulic shock, 30mm mechanical shock, and 40mm air shock, 3 times more powerful shock absorbance than normal e-bikes.
A good set of brakes occupies a crucial part of the bicycle. The X26 is equipped with front and rear hydraulic brakes to help you stop comfortably on a dime for increased safety and peace of mind.
Much of the comfort when riding comes from the bike's seat. The leather seat offers max comfortability with the height adjustable up to 9.8 inch or 25cm. If you like cycling at night to relax, then the lights are essential for you. X26 has a 48V 12W headlights that automatically switch on when it gets dark, and it has a red brake light to keep you safe no matter when you ride.
Choose Your Riding Style
There comes with 3 riding modes: sports mode, normal mode, and assist mode.
Sports Mode: Great for climbing hills, higher speeds, and a more intense workout, with top speeds of 31mph.
Normal Mode: The sweet spot for daily commutes and regular workouts, with speeds up to 29mph
Assist Mode: Take it easy across flat roads and open terrain, by coasting at up to 25mph.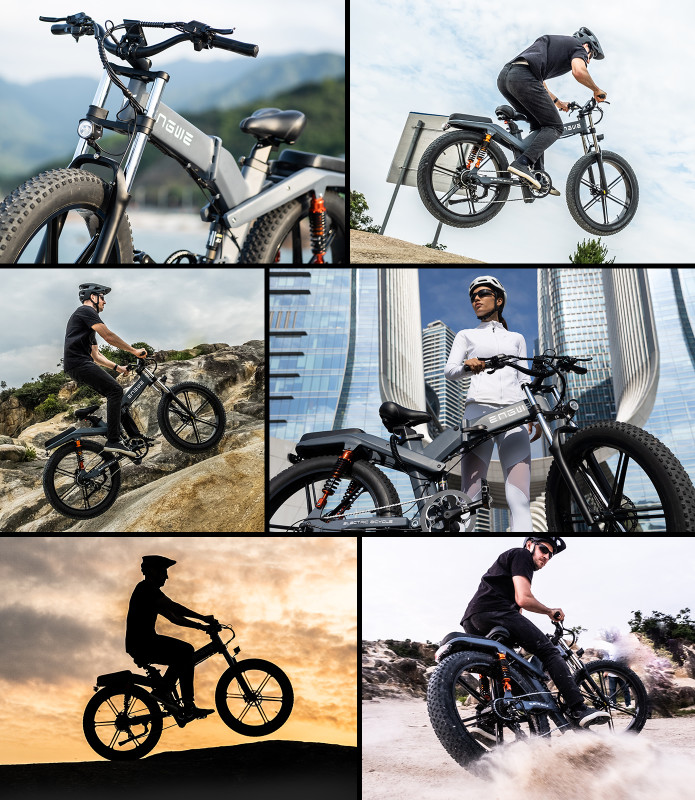 How to know the condition when cycling, the solution given by X26 is the large LCD screen that shows all data such as speed, distance, battery life, and riding modes in front of you.