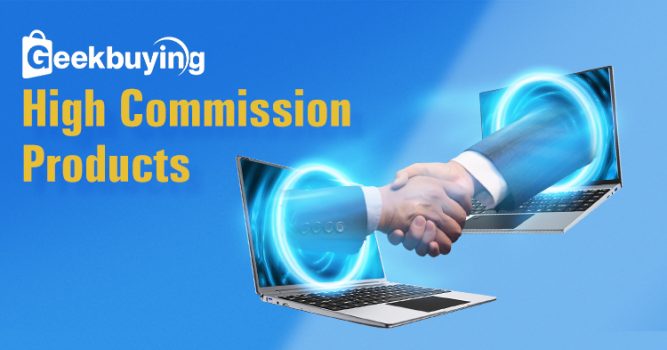 Glad to tell you that we have a high commission for Selected Items from Apr 12th, 2022 to May 31st, 2022. The commission on all JIMMY products is 9% , valid until the end of June 2022.
High Commission Page for Selected Items
TOP 5 Featured Products
Xiaomi NAVEE N65 Folding Electric Scooter 10″ 500W 12.5Ah
Commission:8%
Coupon:GKBLKK5
Price:€549.99

Roborock S7 Robot Vacuum Cleaner
Commission:8%
Coupon:6VIDDMAYST
Price:$479.99

Creality Ender 3 V2 3D Printer
Commission:8%
Coupon:NNNGKBCR2
Price:$219.99

Sculpfun S9 5.5W Laser Engraver
Commission:7%
Coupon:GKBAP3DLA2
Price:$299.99

JIMMY PowerWash HW8 Cordless Wet Dry Smart Vacuum
Commission:9%
Coupon:GKBHW8
Price:$149.99
Please contact your affiliate managers to learn more details about the commission if you have any questions about them.
Hope the high commission products will help you in pushing your sales!