Discounts like never before!
Exclusive discounts on the bestselling items of the year. Coolest products for every generation out there including e-bikes, headphones, handheld game consoles, vacuum cleaners and so much more!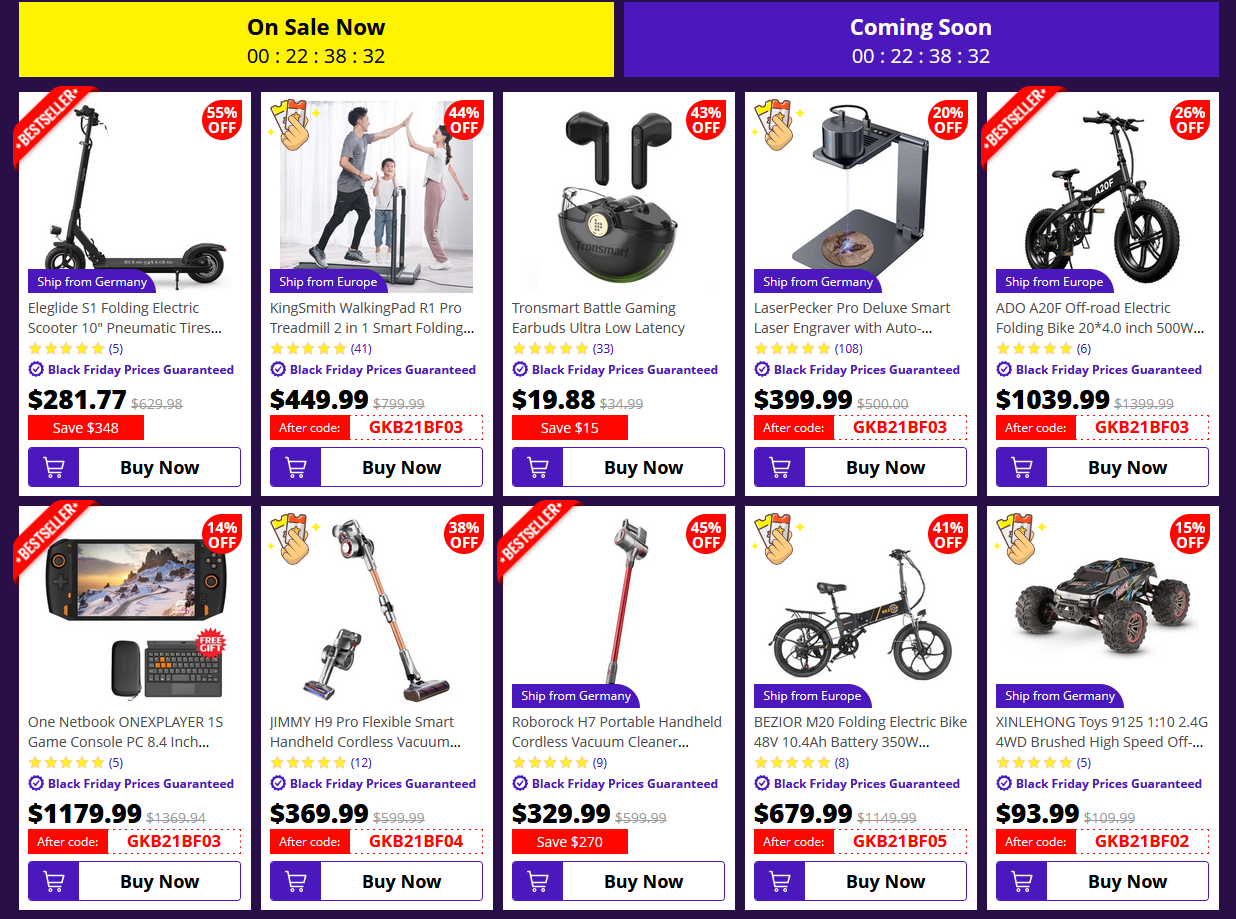 Shop and save on all categories!
Some of the popular categories include,
• Smart Home & Furniture
• E-transport
• 3D Printers
• Consumer Electronics
• TV Boxes
• RC Toys & Drones

Use coupons and shop over $550 and save flat $50!

Black Friday Shopping Period: Nov 22, 2021 – Nov 29, 2021
Your favorite items are already live with discounted prices, get on the promo and check out more offers now!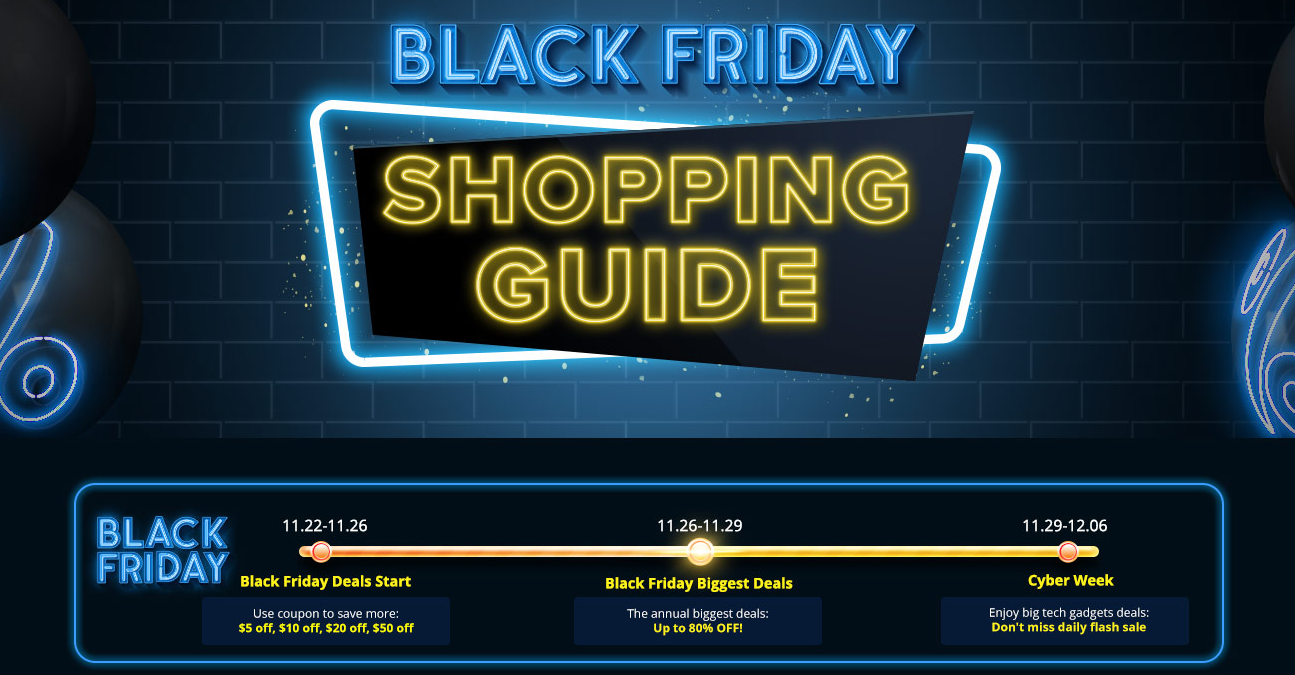 Black Friday Deals: Nov 22 – Nov 26
Black Friday deals start with exclusive coupon offers, the more you buy, the more you save. Some of the bestselling items in every category are all up for grabs.
Biggest Black Friday Offers: Nov 26 – Nov 29
This would be your last chance to make use of the biggest discounts for the month of November. Up to 80% OFF on the all-time favorite items of the year.
Cyber Week: Nov 29 – Dec 6
Following week, we will be putting exclusive cyber tech deals for our users with fast shipping for all the latest gadgets.

You don't want to miss the biggest offers of the year, visit now!