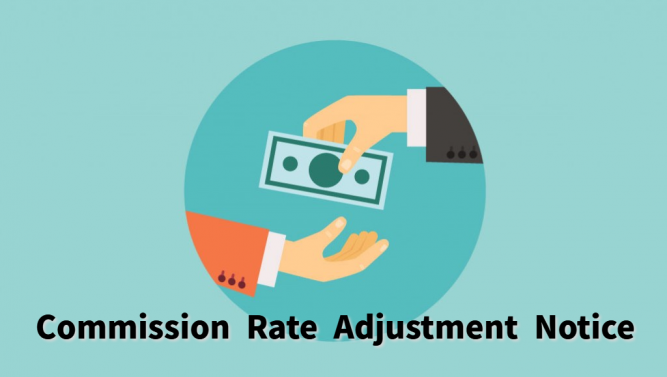 Due to the adjustment of the product structure of our website, our main product categories are Smart Home & Garden, Consumer Electronics, Sports & Outdoor.
Also, we decided to adjust the commission rate according to the product categories.
The new commission rate is shown in the figure below.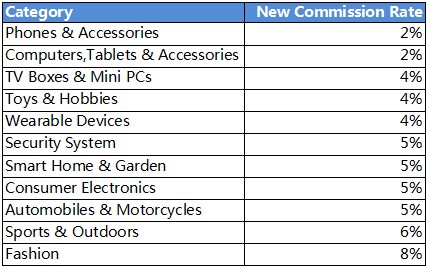 If you don't prefer the newly adjusted commission rate, please fill out the application form and give us your feedback. We will check your application and keep your current commission rate.
The new commission rate policy will take effect from August 1st, 2021. Kindly respond in time if you would prefer to keep the existing commission rate. Or your commission rate will switch to the new rate automatically.
Please contact your manager if you have any questions.